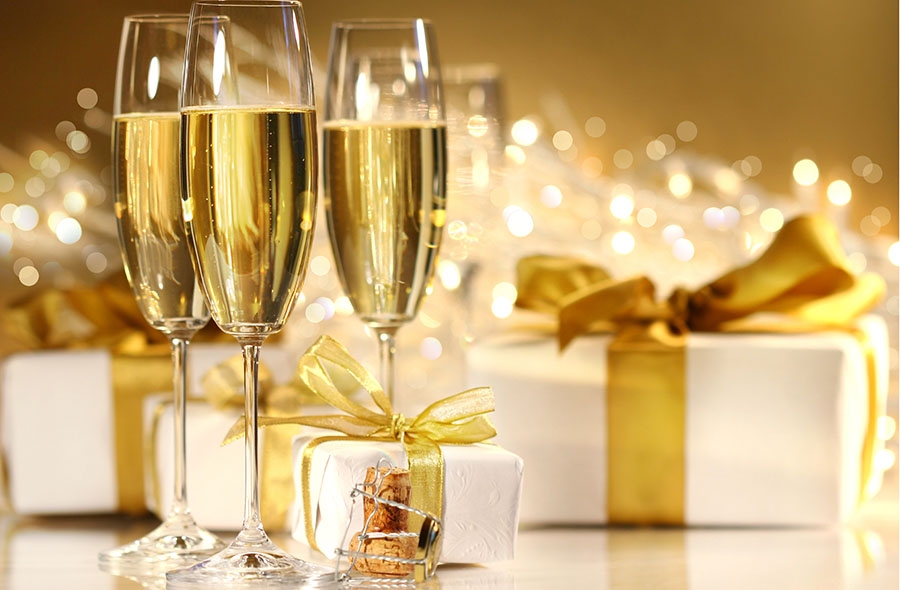 Forgive the easy pun, but gift boxes are are always a bit of a mixed bag. Oftentimes they are generic hodgepodges of a bunch of stuff that no one really ever wants. But sometimes, they are finely crafted collections of exquisite goods perfectly suited to your tastes.
MadeMoments is a corporate gifting service delivering the latter type of gift box.
MadeMoments' custom gift boxes pair Dom Pérignon, Veuve Clicquot, or other champagne options with Godiva truffles, champagne flutes, and a personalized note card. Their wine gift boxes pair wine with Godiva truffles, two stemless wine glasses, and a personalized note card. Each is assembled, presented, and delivered with the upmost care and attention to detail.
Fully aware of the affluent's preference to give custom gifts, MadeMoments provides a "Moment Concierge" who will work with the customer to devise a customized package. Custom packages can include a company logo, promotional items, and other proprietary materials. "Gifting is a great way to promote a service, generate referrals, and build goodwill and loyalty with clients," says MadeMoments founder Dave Shefferman.
MadeMoments bases its business on the Kano Model, which recognizes that customers experience value on three dimensions: the basic, the expected, and the unanticipated. "The Kano Model explains that companies deliver unanticipated value when they go above and beyond what customers expect," says Shefferman. "Only when operating in the unanticipated dimension can a business build strong levels of customer loyalty. That's where MadeMoments comes in."
The MadeMoments experience can be provided to thank a loyal customer for their patronage, to welcome a new client, to promote a new service offering, or for any other milestone to celebrate in a relationship. "In today's business environment, it is critical to maintain strong relationships and a high level of client satisfaction," says Shefferman. "A gift from MadeMoments can play an important role in a company's marketing and growth strategy." After sampling a few of their lovely gift boxes, we have to agree.
For more information please visit MadeMoments.com or contact
Dave Shefferman directly at [email protected] or
415-279-1399