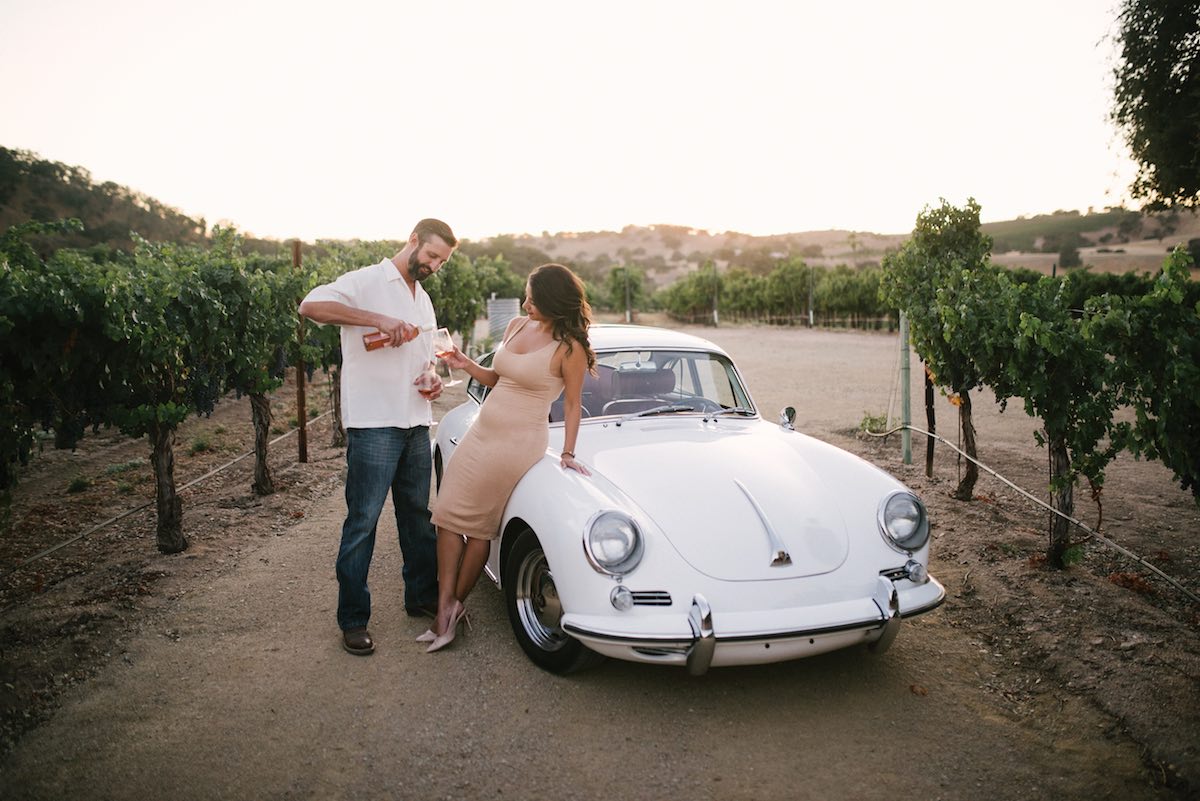 A visit to a vineyard should unravel like a slow, sensual, simmering dance—a signature experience with a sense of place. Wineries increasingly rise to the top by hosting creative, rarefied events and immersive engagements to draw the world's most discerning wine lovers. For those craving the highest level of access, a powerhouse pairing is the answer. Luxury private jet charter company Wheels Up recently partnered with Wine Access, the premier destination for discovering expertly-curated wines. Think soul-stirring, palate-pleasing, exclusive experiences for Wheels Up members.
Wine Access' curriculum of cool experiences and private-label offerings is the perfect compliment to Wheels Up. Wine Access' Vanessa Conlin is a savant of sauvignon; the exceedingly elegant Master of Wine is one of only 52 to achieve this certification in the United States. Think of her as a viticulture match matcher, helping you find your soulmate in a glass of Semillon Blanc. Founded in 1996, Wine Access boasts one of the most credentialed teams of wine experts in the United States. Every wine offered is meticulously vetted, sourced directly from the producer, and delivered on time in perfect provenance.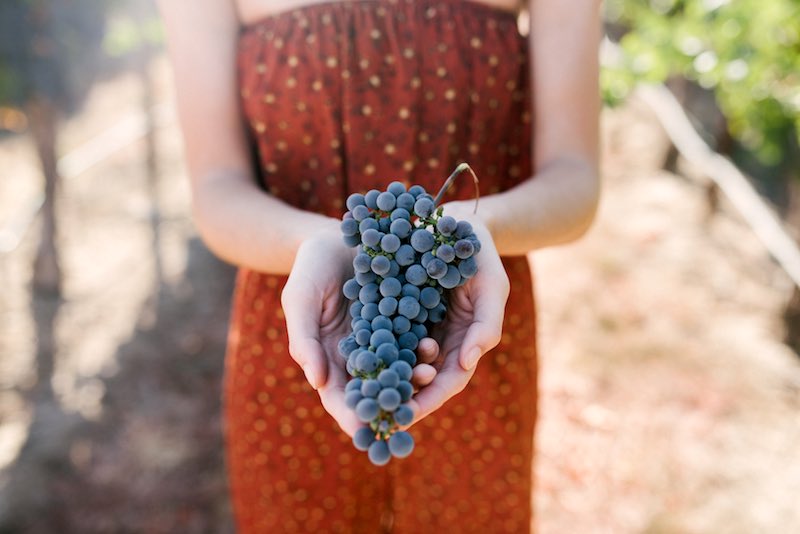 Stephanie Chung, Wheels Up's trailblazing Chief Growth Officer, brings a wealth of private jet culture expertise to the partnership. A legend in the aviation industry, Chung wines and dines high profile entrepreneurs, sports and entertainment personalities with irresistible aplomb, bringing them into the Wheels Up fold. Between Conlin and Chung, Wine Access and Wheels Up deliver on iconic wineries and under-the-radar producers who define the art of wine. Not intended for your everyday consumer, these VIP offerings are designed to showcase cult status couture wines.
Lavish wine experiences have risen as an inventive, immersive way to wow an intimate group of friends or colleagues. Wheels Up members get access to white-glove, concierge service to the renowned brand 750 Wines, a Wine Access acquisition. Indeed, Wheels Up culture is the place to be: Connect, Core, and Business memberships allow for upbeat flight sharing, empty-leg hot flights, shuttle flights, and signature Wheels Down events.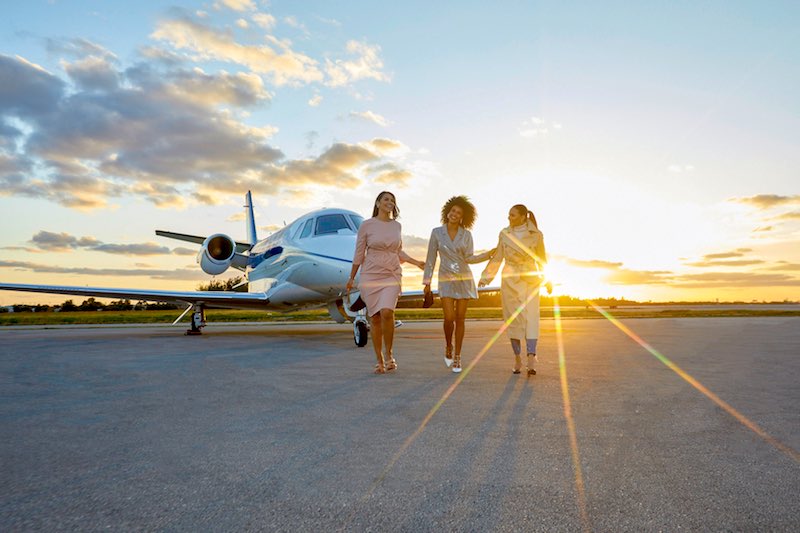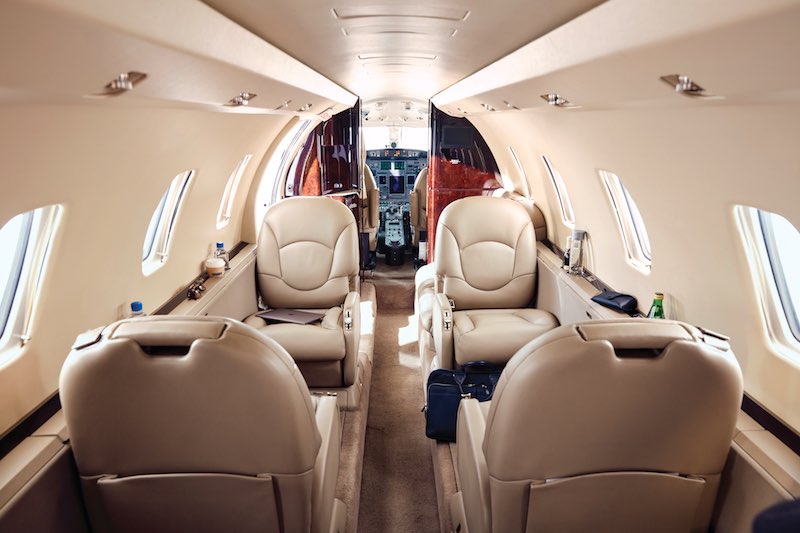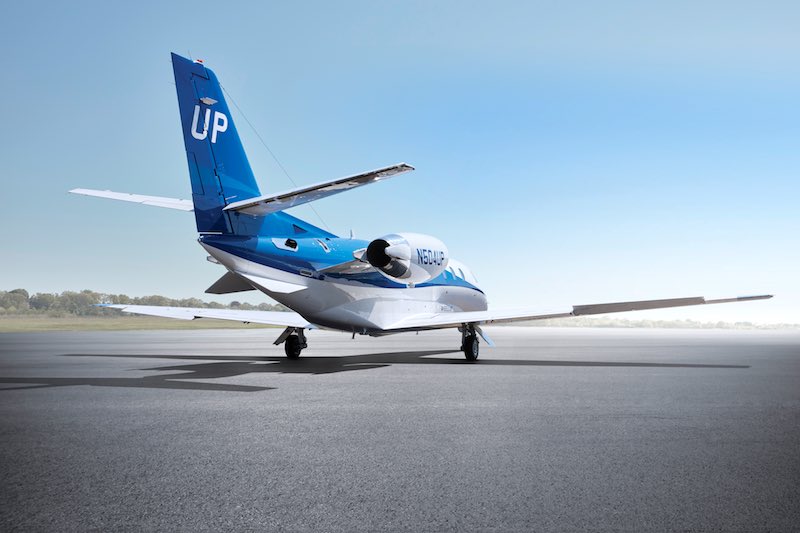 Wine Access' coveted relationship with Staglin Family Vineyard is a coup for Wheels Up; the crown jewel of the Rutherford Appellation ranks in Napa's uppermost echelon of wineries. Shannon Staglin and her team produce award-winning, artisanal estate wines in very limited quantities. The ultimate expression of aspirational wines, crafted step by step, your nose and palate will recognize the promise when revealed. The history of the historic homestead and the work of the cellarmaster is front and center. The Staglin family is known for more than just wine, however: they are arguably the most prominent philanthropists in Napa, with a foundation and annual music festival that funds brain-health research.
Further into the heart of the famed Rutherford Bench, Dana Estates showcases the stamina and strength of their vineyard through masterful blending, their welcoming tasting room is a beacon to Wine Access' stylish events sensibility. The winery was designed by renowned architect Howard Backen, keeping the original stone walls as its centerpiece. Winemakers Philippe Melka and Cameron Vawter's lively stories and pairings capture the authentic personality, passion, and philosophy behind their world-class wines.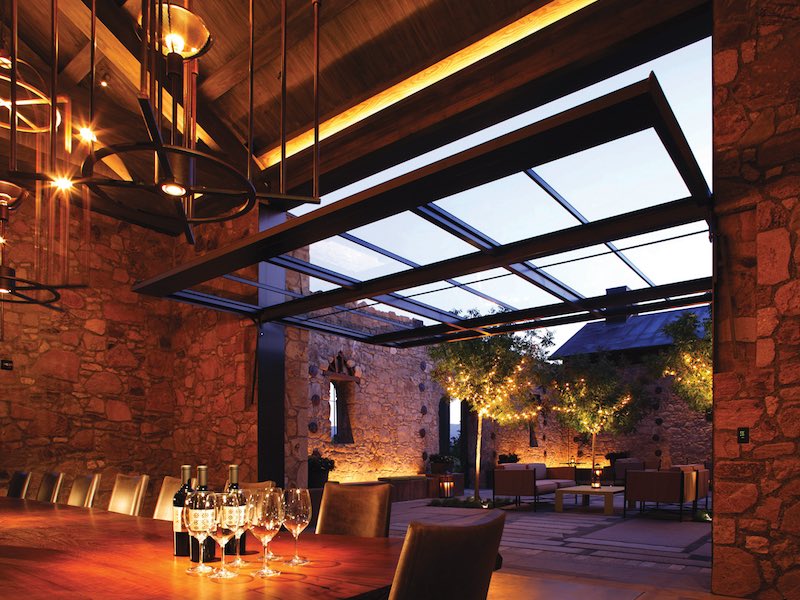 For wine enthusiasts who long to get lost in the wonder of the land, scenic San Luis Obispo is wine country as it's meant to be. At Cass Estate Vineyard, you'll find friendly tasting rooms featuring simply buttery Roussanne and Syrah spiked with savory smoked paprika and hints of vanilla root beer. Tucked away in a positively bucolic part of the Geneseo District sub-AVA, Cass' 145-acre ENTAV certified vineyard features 12 varietals on a large terrace above the Huer Huero River. Think French DNA with Paso Personality. If you're a fan of French varietals like Roussanne, Viognier, Marsanne, and Mourvedre, Cass is a must.
Paso Robles' diverse alluvial soils make for expressive, promising fruit; Cass thrives as an ideal Mediterranean paradise for Rhône varieties. Divine VIP perks abound, most notably with their supper series. Get your wine passport stamped at Cass Winery each month, tasting global savory cuisines paired with award-winning wines. Imagine a long, imperial dining table stylishly set for 40, featuring culinary euphoria and vino hedonism served at magic hour. Stirred by wide open spaces, a sun-kissed climate and close-knit community, co-founders Steve Cass and Ted Plemons are often the impresarios enlivening the supper series with colorful tales from around the world.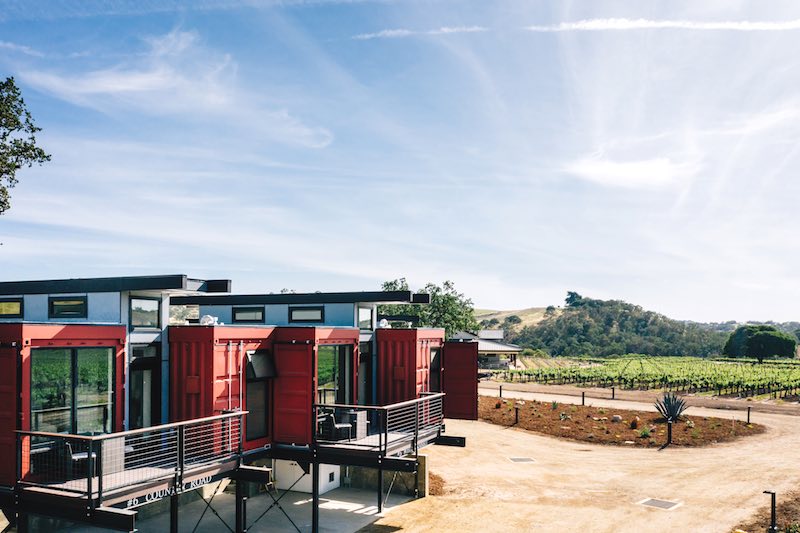 Checking into Geneseo Inn at Cass Winery is a new Paso Robles rite of passage for devotees of vino tourism. When it comes to aspirational accommodations in this captivating corner of San Luis Obispo, it doesn't get cooler than this. At this hip hotel, you can sip and stay perched above the rolling vineyards. The eight chic suites debuted in Spring of 2020, each a standalone repurposed shipping crate custom-designed with its own ethos and clever/coy name. One of the most unique winery hotels in California, the architecturally striking suites are nestled in the heart of Cass' poetic plantings. Standout feature? Each suite boasts a back patio with spellbinding vineyard views. A hot gourmet Estate Breakfast is included (savory or sweet choice, changes daily) delivered to your room. A large, inviting common area brims with guests mingling in hammocks, catching up on downtown San Luis Obispo dining recommendations around the fire pit.
A utopia for wine epicureans, Park 1039 is the new one-stop destination in San Luis Obispo. A passionate team of sommeliers, beer connoisseurs, and artisan chefs showcase a curated global portfolio of fine wines, cult cheeses, rare beers, and hand-picked culinary gems. Wine Director Jenna Isaacs and Sous Chef Sarah Carlisle are the absolute dream team that has the whole town buzzing. Enjoy a lively glass of wine on their stylish alfresco parkette, fall in love over a shared plate of shishito peppers.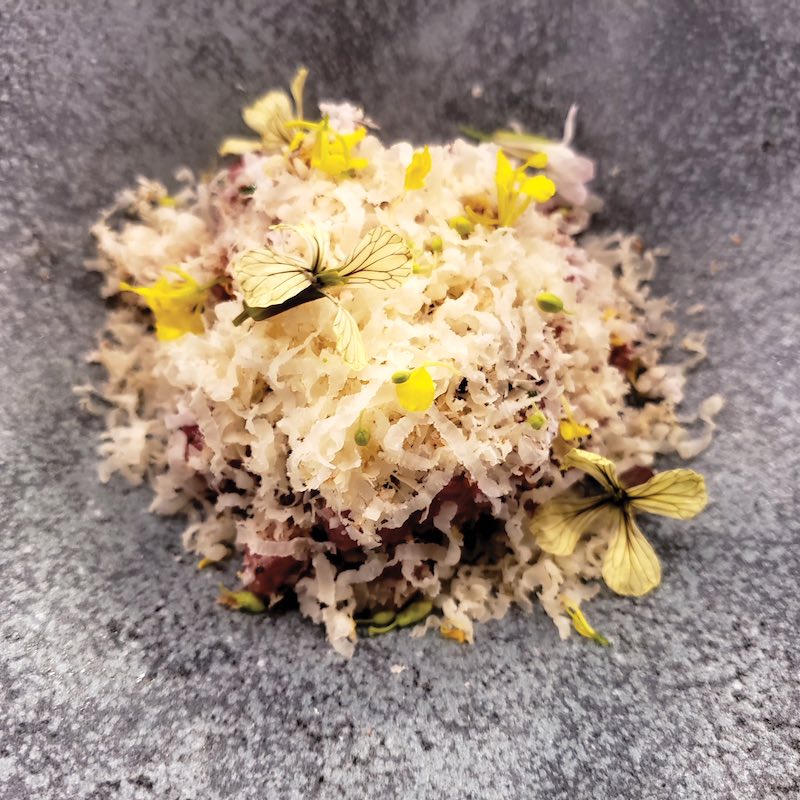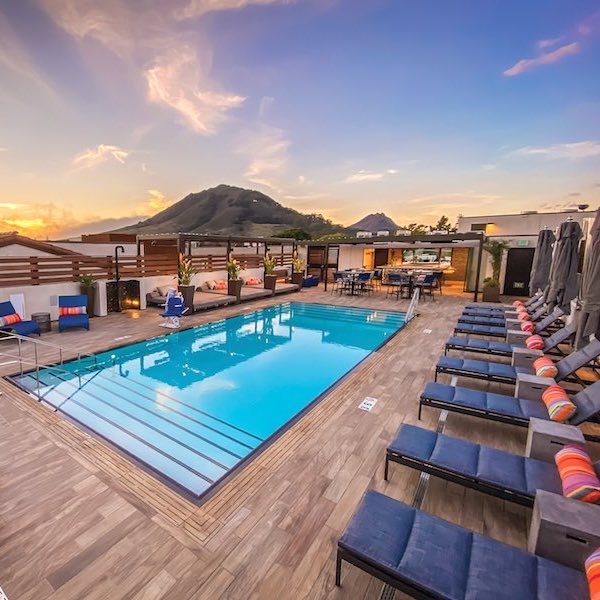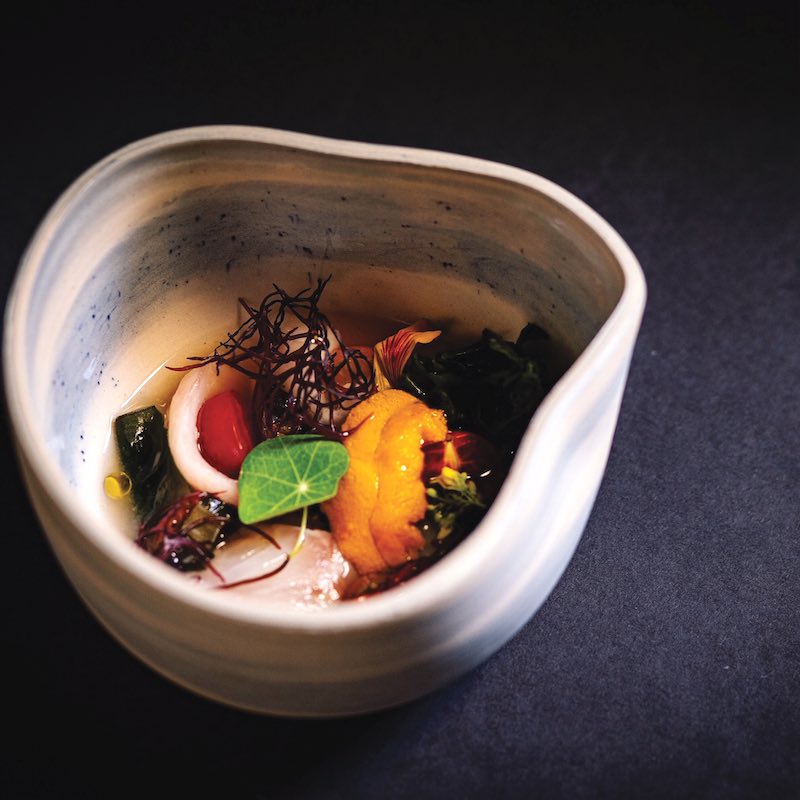 Cap off your wine holiday at Hotel Cerro's brand new, state-of-the-art 4,000-square-foot spa and vino-inspired offerings. Downtown San Luis Obispo's largest spa has been met with bubbly enthusiasm by locals. Spend your afternoon lounging in a fluffy white robe at SLO's first rooftop pool. All journeys conclude with a sparkling wine service on the spa terrace. Vive le vin!