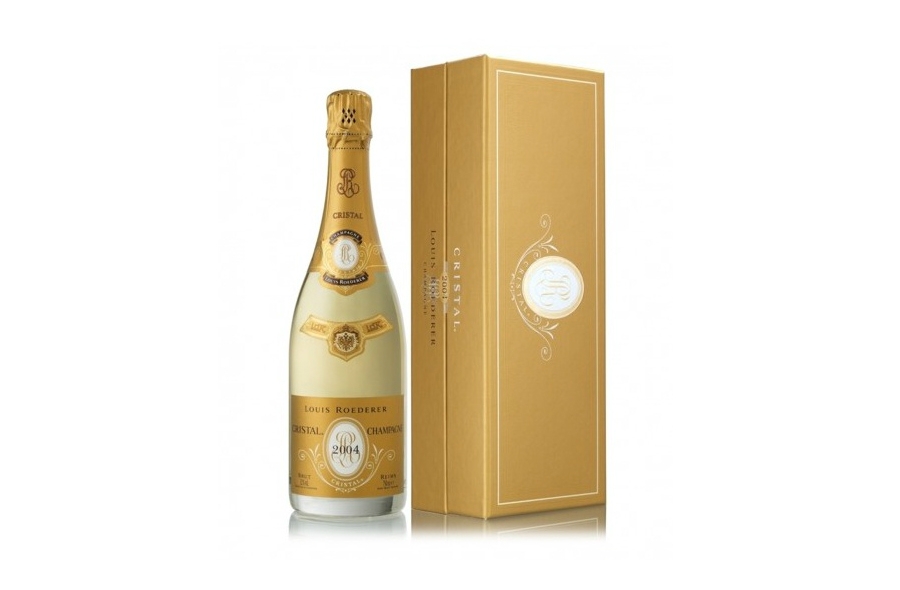 For anyone who is serious about their wines, it goes without saying that Champagne is invariably a tipple that is reserved for the more serious occasions and when the Champagne is as memorable as the Louis Cristal 2004, you should probably reserve it for the most special occasions in your life.
There are, of course, many famous varieties of Champagne from which to choose but the Louis Roederer Cristal 2004 Champagne is, without question, one of the world's most famous and highly regarded varieties.
Obviously, when it comes to wine, it will invariably come down to a question of personal taste in terms of the varieties that you favour. The universal appeal of this variety of Champagne certainly permits it to stand out from the crowd somewhat and you will definitely experience a taste sensation as you take that first sip of this delicious and luxurious Champagne.
Retailing at around the £170 ($270) mark, this isn't the sort of Champagne that you will buy regularly (unless you have particularly deep pockets) but if you have an impending special occasion, such as a daughter's wedding or an anniversary, then this superb Champagne will be the perfect solution to mark the occasion.
If you're a fan of citrusy flavoured wines (and not averse to paying for this proclivity), you'll find your ultimate ally in the Louis Roederer Cristal 2004 Champagne. It boasts a distinctive peachy aroma and is delicious with most seafood – particularly the likes of scallops and prawns. It is an incredibly balanced wine and one that will offer a tropical fruit aftertaste which is quite unlike anything else you'll find with most other Champagnes on the market.
If you're a fan of luxury Champagnes, you can find this wonderful example at Spirited Wines.