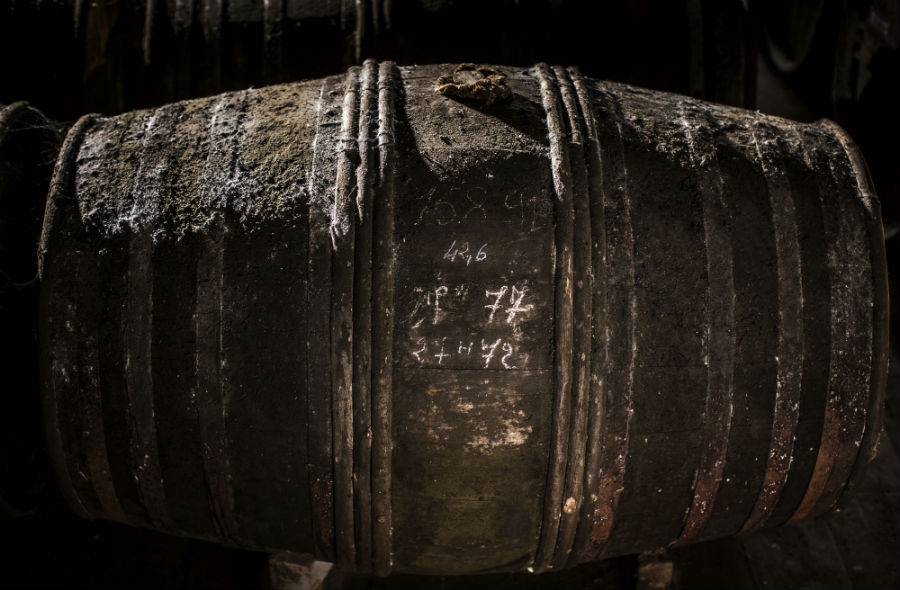 When cellar master Pierrette Trichet discovered LOUIS XIII RARE CASK 43.8, she had no certainty that she would ever find another.
But she kept her senses on alert, ever searching for a new treasure among the tierçons in the cellars. And five patient years later, she felt that same emotion, that moment of revelation and discovery that she remembered so well. Pierrette Trichet had found her second Rare Cask.
LOUIS XIII RARE CASK 42.6 signaled its distinction with an alcohol degree beyond the expected 40 per cent, 42.6 degrees. But the level of alcohol is merely a signal. What sets a Rare Cask apart is the quite astonishing richness and intensity of its flavors. At the heart of the composition are those prized autumn flavors of nuts and dried fruit – the long-aged flavors for which LOUIS XIII is renowned. Which is no surprise, since this cask is by its nature born to the LOUIS XIII tradition. But a Rare Cask is also blessed with flavors that are all its own. Alongside those autumn aromas, LOUIS XIII RARE CASK 42.6 declares its distinction with notes of plum and date, mingling with flavours of gingerbread and prune stone, punctuated by a final touch of tobacco leaf.
Precious black crystal is Rare Cask's presentation signature, expressed in a decanter that tests the skill of crystal masters Baccarat to the very limit of their extraordinary craft. The decanter of LOUIS XIII RARE CASK 42.6 distinguishes itself with refined details: the ring around the neck is enveloped in 22 carat rose gold, engraved on each side with finely worked quadrilobe motifs. And of course, each decanter is engraved with the numeral that sets this Rare Cask apart from all others. A fabulously detailed forged-metal 'strongbox' is sealed by a plaque that matches the precious neck chosen for the decanter. The surface of the coffret is patterned with a quadrilobe motif that makes reference to the royal fleur–de–lys of France. As the halves of the coffret part, the interior is illuminated and the luster of black crystal and rose gold is displayed to sublime effect. Mirrors contribute to the play of light on sparkling crystal details.