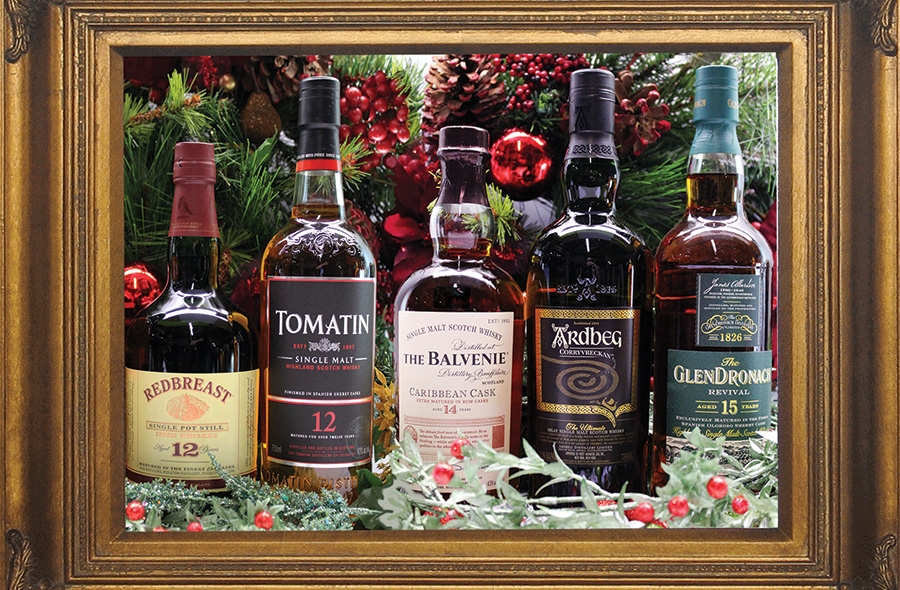 lovescotch.com welcomes you to come inside where you will find a vast collection of the world's finest spirits…
lovescotch.com features the finest range of Single Malts, Blended & Rare Scotches as well as a great selection of Tequila, Rum, Vodka, Gin and Bourbon to enthusiasts throughout the United States.
lovescotch.com strives to enhance our customers Scotch drinking experiences by offering an extensive selection of rare and vintage Single Malt Scotch Whiskies including groundbreaking independent bottlers like Alexander Murray & Co, Duncan Taylor, Chieftain's, Exclusive Malts and more. Single Malt Scotch Whisky is a complex and versatile spirit that has become increasingly sought after and our selection of hard to find Rare Single Malts and affordable everyday Blended Scotches can please any Scotch whisky enthusiast.
lovescotch.com also carries a vast selection of the world's great spirits, such as multi gold medal winner, Infuse Flavored Vodkas, whose Orange Clove flavor just won "Best Flavored Vodka in the World" at New York's Wine & Spirit's competition. Infuse Cinnamon Apple had previously won the "Double Gold Best Flavored Vodka" at the San Francisco World Spirits competition in 2014. Lovescotch.com has stocked up on these delicious flavors just in time for the coming holidays.
At lovescotch.com you can browse through more than 600 Tequila's and Mezcal's. Here you will find the most tasteful, hand crafted spirits. You can island hop through our Rum selection and choose from the most extraordinary rums, then browse through our collection of fancy gins, warming brandies, antique & reserve cognacs, tasty liqueurs, and much, much more.
All of the spirits we offer are listed together with complete descriptions along with tasting notes to help you discover something to match your personal taste and style.
lovescotch.com is a great gift giving solution for that hard to please someone. Our knowledgeable staff can help you find a wonderful gift that is just perfect for that special person. You can even personalize your gift with a complimentary gift card displaying your own personal message.
Visit our Personalized Selection for those who would like to have their name and or message right on the bottle of an Alexander Murray & Co. Single Malt Scotch Whisky.
lovescotch.com will ship to individuals across the U.S.