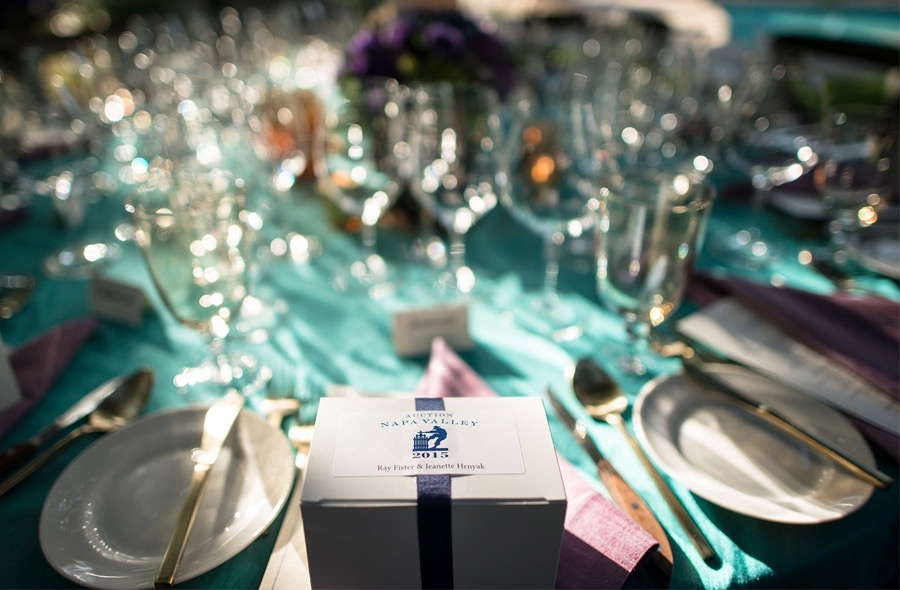 Four beautiful days in Napa Valley inspired a bountiful $15.8 million in proceeds from Auction Napa Valley, the Napa Valley Vintners' (NVV) annual charity fundraiser.
Auction Napa Valley funding enriches the lives of more than 90,000 clients annually in Napa County in the areas of community health and children's education.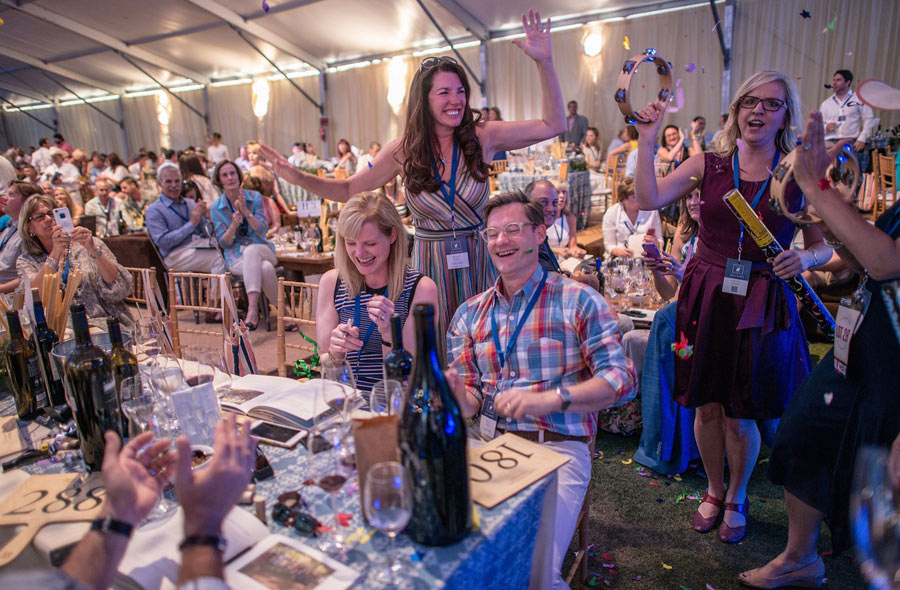 This year's Auction Napa Valley began with vintner-hosted Welcome Parties on Thursday evening and continued on Friday with the Napa Valley Barrel Auction at HALL St. Helena. This year in an effort to participate in these events, several packages were available for sale and the most luxurious and exciting packages of all, was the $15,000 (per couple) "VIP Auction Napa Valley Experience" package. This ultra-VIP package included accommodations at Meadowood Napa Valley, private car and driver to and from all auction festivities, Friday's Napa Valley Barrel Auction at HALL St. Helena which included the Barrel Tasting and Auction, Friday Vintner-Hosted Dinner and on Sunday, the Live Auction Celebration at Meadowood Napa Valley.
On Thursday night, I was a guest of Trefethen Family Vineyards and was able to experience one of the most recognized Napa Valley vineyards and taste some of the best wines produced by Trefethen in the Oak Knoll District. I was lucky to spend some time with co-owner Janet Trefethen, and her daughter Hailey, one of the youngest Napa Valley Vintners trade association board members ever.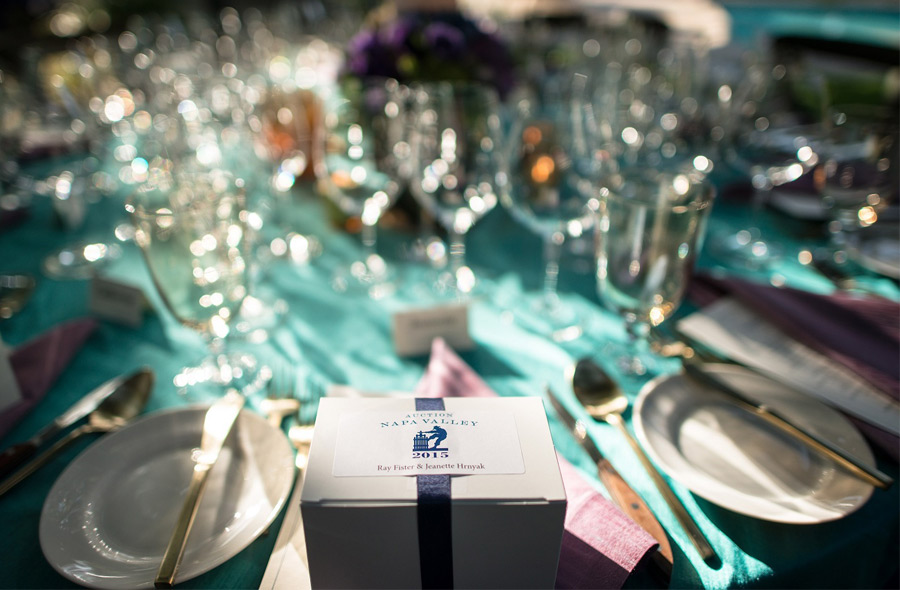 As In 1968, Eugene and Catherine Trefethen purchased seven farms surrounding a magnificent, but run-down, 19th-century winery in southern Napa Valley and created Trefethen Family Vineyards. The couple's intention was to sell all their grapes, but their son, John, had other ideas. In 1973, aided by his new bride, Janet, John produced Trefethen Vineyards first commercial wine. True to the family's vision of creating an acclaimed wine estate, they have never purchased outside grapes and are leaders in sustainable wine-growing. Today, the Trefethen family's third generation, Loren and Hailey, assist their parents in continuing the family tradition of passion for the land, its people and the art of crafting exceptional Napa Valley wines.
On Friday, some 2,000 guests sampled 120 coveted Napa Valley wines, nearly 90% from the much-anticipated 2013 vintage, directly from the barrel, while having a chance to spend time with thewinemakers and vintners themselves. The Napa Valley Barrel Auction raised a record $1.9 million through the sale of these Napa Valley wine futures.
Saturday's Live Auction Celebration at Meadowood Napa Valley saw 850 guests enjoying a wine country marketplace lunch, composed by Chef Michael Chiarello, before gathering in the spacious, clear-span white tent for a rousing auction of 51 extraordinary lots of Napa Valley wines and special experiences.
The Chair's Lot, donated by Honorary Auction Chairs, the Opus One Team, included a 35-year vertical wine collection of Opus One magnums and a two-week tour and visits with celebrated winemaking families in Napa Valley and throughout Europe. The Chair's lot first doubled and then tripled selling to three different bidders and raising $2.4 million, becoming the charity wine event's top grossing lot of all time.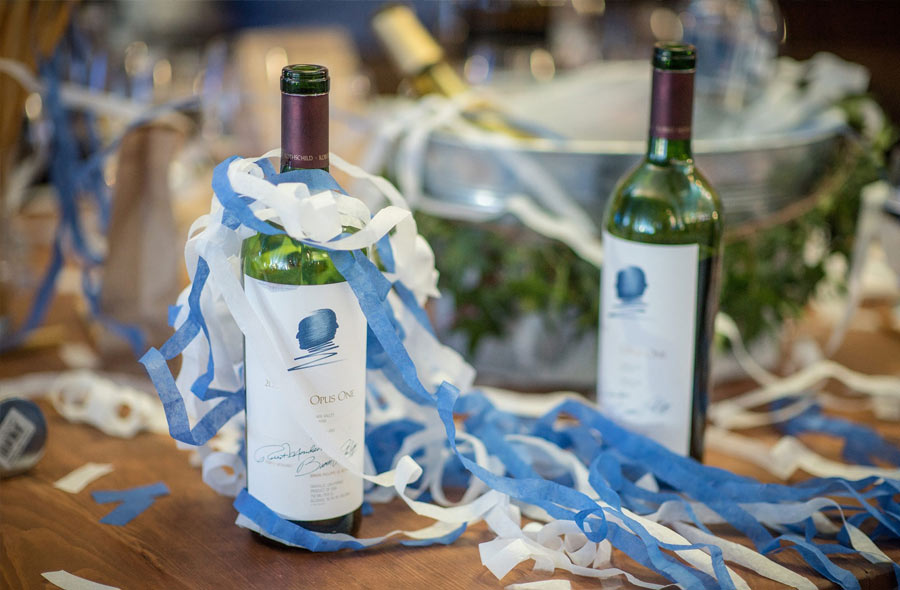 In a surprise appearance, singer-songwriter John Legend performed his hit "All of Me" immediately prior to the sale of Live Auction Lot 31, a collaboration between Legend and Raymond Vineyards. The lot, which includes six etched bottles of Napa Valley wine and a dinner party for 30 graced by a private performance by Legend, sold for $850,000.
As a prelude to the last lot of the day, Fund-A-Need, where bidders give differing amounts of money purely to benefit the needs of children in Napa County, the crowd quieted to watch five-year old Mia dance touchingly on stage with her father. Mia, who lives with her family in Napa County, was helped in part by Auction Napa Valley funding to receive treatment for spina bifida when she was just a toddler.
As the Live Auction ended and guests strolled to a twilight dinner by renowned international Chef Pierre Gagnaire, Auction Napa Valley's online E-Auction, which had opened on May 31, came to a close, netting a new record of $612,500.
The Next Auction Napa Valley takes place June 2-5, 2016. Tickets go on sale in late January 2016.