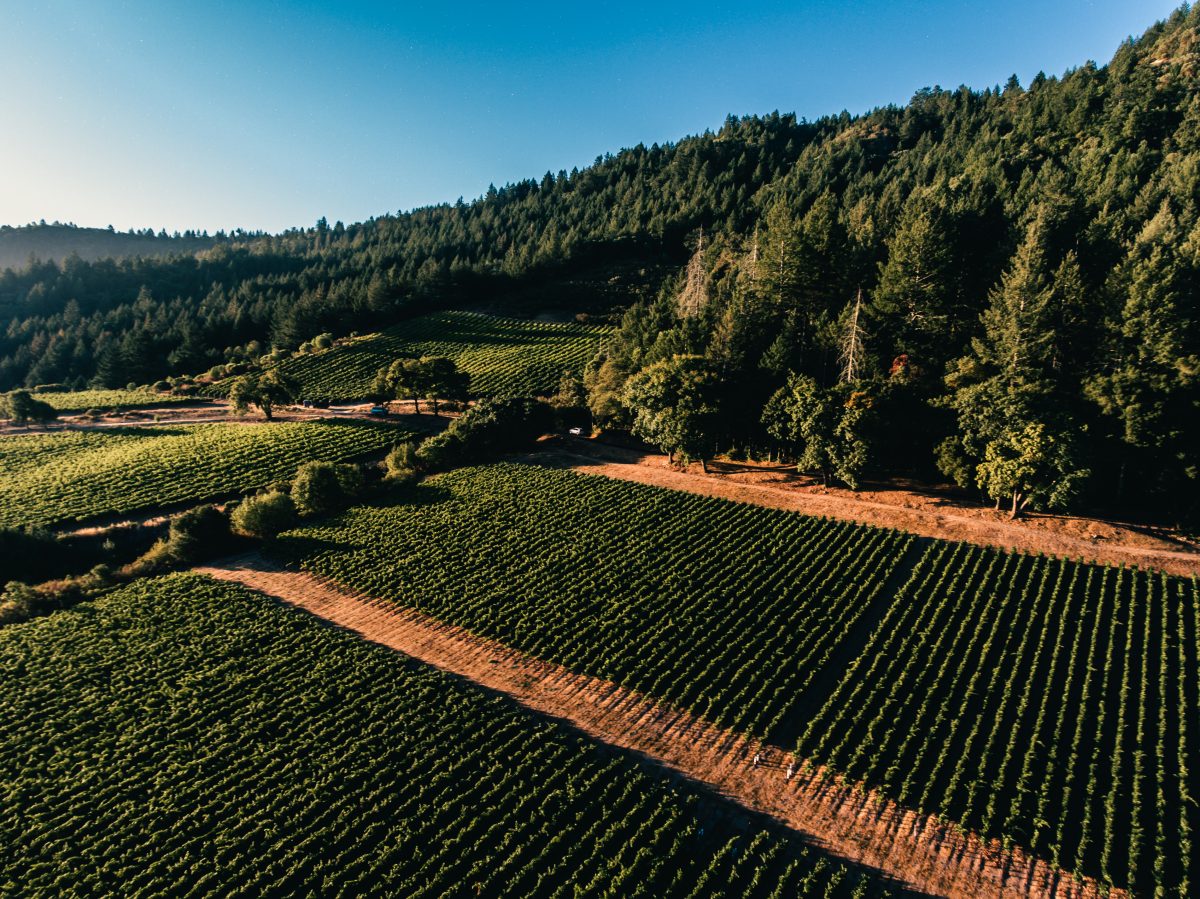 We often reach for a bottle of Cabernet Sauvignon because of its serious palate power. It's known to be full bodied, dry with dark fruits, combined with hints of vanilla and savory notes of complexity. Personally, cabs are one of my favorite red wines and not only are they the perfect way to de-stress, most reds are loaded with antioxidants, and in moderation, not viewed as a guilty pleasure. At least that's what I tell myself and I will remain a firm believer.
The background on a well-made wine is often quite interesting. Mt. Brave Cabernet Sauvignon, in particular, has a history that dates back to the original vineyard purchase in 1841 – before the Gold Rush and the Civil War. It is a tribute to the pioneering spirit of those who settled the rugged terrain during the 1800s and an homage to the native Wappos, "the brave ones," who originally endured the labors of this extraordinary place.

The vineyard itself sits high atop Mt. Veeder at an elevation of 1,400 to 1,800 feet, which plays a vital role in the wine making process. It is labor intensive, and water retention becomes a challenge on steep slopes, but the vines take advantage of this struggle and produce concentrated flavors.
Mt. Brave is a blend of Cabernet Sauvignon, Merlot, Cabernet Franc and Malbec. Harvest dates were September 16th-October 15th. Aged 19 months in French oak barrels (89 percent new) with case production at 4,857 and a proposition to shine a light on Mt. Veeder without producing overt tannins, the 2014 Mt. Brave vintage solidified that endeavor.
The Taste
Mt. Brave presented itself with a deep, vibrant red color. The nose carried explosive, aromatic notes of floral, dark and red berries, plum, spice and oak. Hints of stone, espresso and tobacco tangoed together with layers of complexity at its peak of freshness. It is well balanced with good tannic structure, mild acidity with a delightful, lingering finish. This wine would be paired well with a juicy fillet.