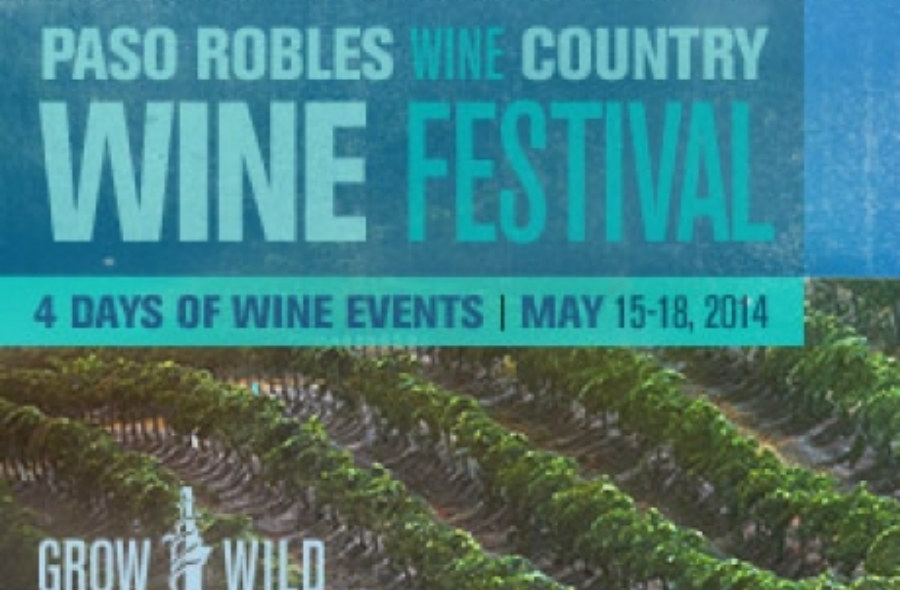 Join us for the 2014 Paso Robles Wine Festival May 15 – 18. There are several exciting new additions to the 32nd annual event!
2014 Paso Roble Wine Festival Details
Limited Tickets: For the first time ever, only a limited number of Wine Festival tickets will be available! The 2014 Paso Roble Wine Festival event is expected to sell out, as sales for each ticket level will be limited to ensure all attendees have an extraordinary experience that lives up to the area's status as Wine Enthusiast's Wine Region of the Year.
Winemaker Dinners: Kick-off 2014 Paso Roble Wine Festival weekend a full day early on Thursday, May 15 with Il Cortile Ristorante and Thomas Hill Organics for two mouth-watering winemaker dinners. Multiple Paso Robles wineries are at the same table, with wines perfectly paired with each course. Winemaker Dinner tickets on sale April 1.
Wineries by "Region": The popular tasting "regions" introduced last year will return to the Grand Tasting in 2014, welcoming the addition of Italian style wines as its own "region" of the Park! Explore six "regions" – Bordeaux-style, Rhône-style, Zinfandel, Burgundian style, Italian style and Other Wild Wines for a more seamless and focused tasting experience.
Pop-up Tastings: Want to learn a little bit more about Paso Robles Wine Country? Panelists will provide an overview of local cheeses, wine and beer collaborations, and sparkling wines during three separate pop-up seminars, all included in your Grand Tasting ticket!
Recommended Itineraries: Recommended Itineraries for the 2014 Paso Roble Wine Festival are submitted by YOU, the fans of Paso Robles Wine! You can create and submit your own itineraries, or view Visitor Itineraries for inspiration as you travel beyond the Park to more than 130 winery events during Wine Festival weekend.
Visit www.pasowine.com for the most up-to-date 2014 Paso Roble Wine Festival details!