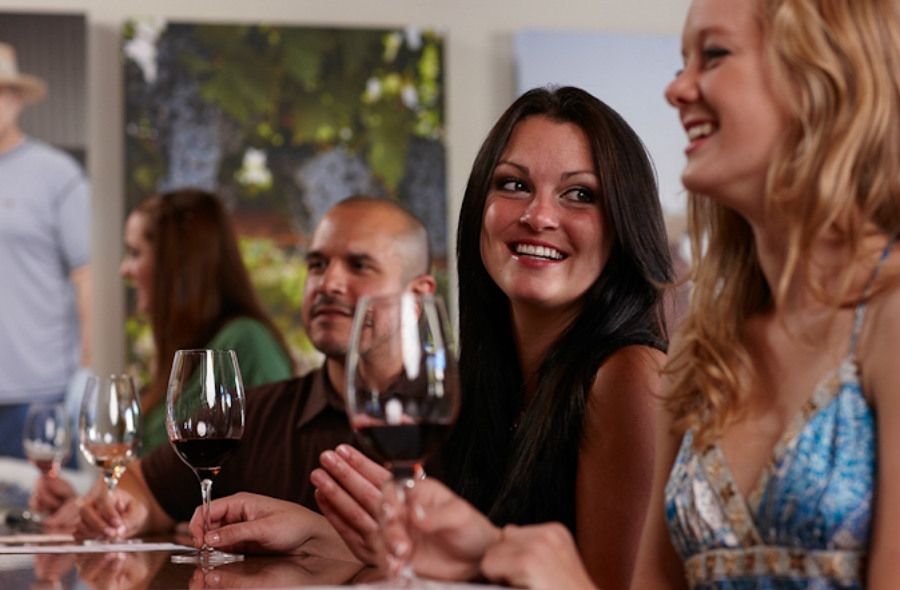 The Paso Robles Wine Festival is set to partner with more than 20 restaurants and caterers for the 31st Annual Paso Robles Wine Festival, May 17 – 19.
Featuring cuisine that varies from locally sourced farm-to-table freshness to trendy food truck cupcakes, Wine Festival will offer something for every palate that complements the bold, balanced and vibrant wines from 63 Paso Robles Wine Country wineries.
The expanded food offering kicks off on Friday, May 17 at RESERVE, Wine Festival's intimate evening event that showcases futures, reserve, and library tier wines from 47 wineries, paired with bites from a sampling of the region's most notable chefs. The evening culminates with the auction of 30 cases of wine from six of Paso Robles's award-winning wineries including Ancient Peaks Winery, Broken Earth Winery, Cass Winery, Clautiere Vineyard, Tobin James Cellars, and Villicana Winery & Vineyard. This new spin on a silent auction is nothing near silent and contagious audience participation sets the mood. Savory and sweet delights from Bob's Well Bread, ROBERT'S Restaurant & Wine Bar, Robin's Restaurant, Thomas Hill Organics, Villa Creek Restaurant and Vivant Fine Cheese completes the evening of fun and competition.
The Paso Robles Wine Festival's Grand Tasting event takes place Saturday, May 18 with 18 restaurants, caterers and artisans showcasing all that is delectable from around the region. Purveyors include: Be a Gourmet, California Fresh, Elly's Sweet Tooth, Fundaro's Foodstream, Haute Skillet, House of Bread, Leo Leo Gelato, Olivas de Oro Olive Company, Red Scooter Deli, ROBERT'S Restaurant & Wine Bar, Salt & Pepper, Sundance Bed & Breakfast, The New Wine Country Cookbook, The Paring Knife, Urbane Café, Villa Creek Restaurant, Vino+Therapy Studio and Vivant Fine Cheese.
Along with the increased food options, there are also a few new features at the 31st annual Paso Robles Wine Festival. Two main entries to the festival with glassware pick up located inside the new white picket fence boundary will frame the event site and expedite entry. The festival will reduce its carbon footprint further by offering water stations for festival goers to hydrate by filling up their reusable water bottles or wine glasses. Wineries for the Grand Tasting will be organized into five "regions" for tasting: Bordeaux-style, Rhone-style, Zinfandel, Burgundian-style and Other Wild Wines. With more than 300 wines available to sample, this gives everyone a more memorable and enjoyable tasting experience.
Tickets to RESERVE as well as the Premium and Festival ticket levels are currently available on www.pasowine.com. RESERVE ($125) and Premium ($75) admission is available by advance purchase only and will not be available for purchase the day of the event. Festival ($55) and Designated Driver tickets ($15) will be available for purchase on the day of the event provided they are not sold out. Sunday, May 19 completes the festival weekend with individual events at more than 130 area wineries.
Visit www.pasowine.com for more information and to plan a day of case collecting from those favorite wineries discovered during the 31st Annual Paso Robles Wine Festival.