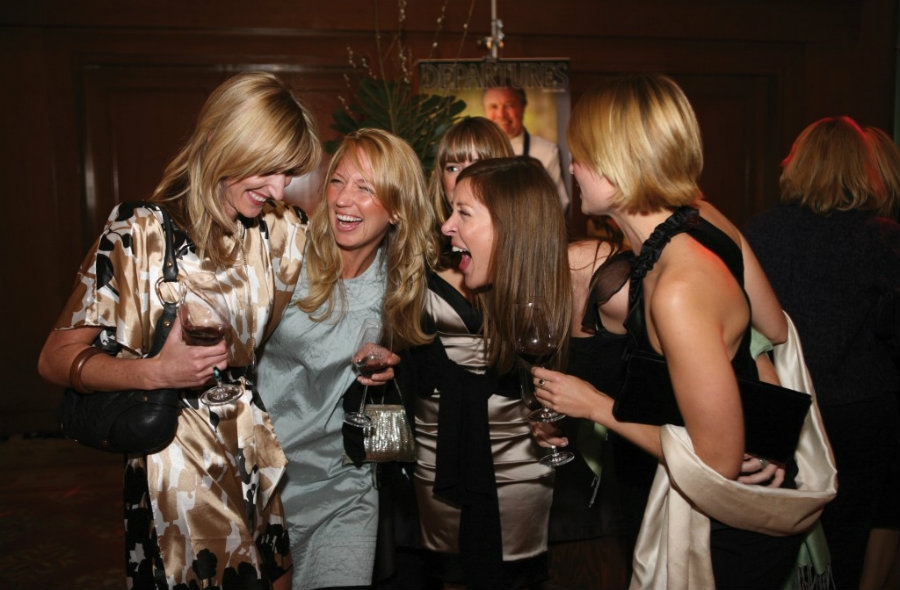 Pebble Beach Food & Wine returns April 10-13, 2014, to the iconic strip of the California coastline and Pebble Beach Resorts for the seventh year.
Continuing to reign as the premier food and wine event in the country, guests can expect an unprecedented lineup of more than 100 renowned chefs and 250 distinguished winemakers at this first-class, four-day celebration.
Pebble Beach Food & Wine offering unrivaled access to the pinnacle of the hospitality industry, the 2014 lineup is filled with cooking demonstrations, multiple wine-paired luncheons and intimate dinners, elite wine seminars, and more, many providing once-in-a-lifetime tasting opportunities with revered chefs and the very best Old and New World wine producers. Participants include nationally and internationally acclaimed chefs, like Tyler Florence, Guy Fieri, Traci Des Jardins, Michael Symon, Duff Goldman, Jonathan Waxman, Carla Hall, Richard Reddington, Masaharu Morimoto, Nancy Silverton, Andrew Zimmern, Dean Fearing, Robert Irvine, Donatella Arpaia, Ricardo Zarate, Jose Garces, Todd English, Hubert Keller, and Paul Bartolotta, and some of the world's top wine personalities, like Antonio Galloni, Michael Silacci, and Frédéric Engerer, making this a not-to-miss annual event for anyone serious about food and wine.
Pebble Beach Food & Wine Seventh Annual Highlights:
Lunches and Dinners:
Tribute to a Legend – Charlie Trotter: The untimely loss of Chef Charlie Trotter last November set off shockwaves within the close-knit food and wine community. Few men can claim to have been as formative in the lives and careers of countless colleagues as was Trotter; he was an icon of culinary excellence to all and a friend and mentor to many. Please join us as some of the country's best chefs, including Paul Bartolotta, David LeFevre, and Todd English, honor Trotter's life and legacy with this very special meal.
Dinner with the Stars of Los Angeles: Better known for stars on the Hollywood Walk of Fame, Los Angeles has finally claimed its own crop of culinary stars over the past decade that rightly also place the city as one of the world's international food destinations. For this special dinner, top toques like Michael Voltaggio, Jon Shook, Ori Menashe, Rory Herrmann and Walter Manzke will collaborate to bring you the very best of this sprawling megalopolis' cuisine in one sensational, not-to-be-missed meal.
Lexus Presents: Forage to Feast Lunch with Michael Symon and Joseph Lenn: Guests at the Chef's Table Lunch will engage with Lexus Culinary Master Michael Symon and Executive Chef Joseph Lenn of Blackberry Farm, a Lexus Hotel Partner, as they prepare an incredible menu that incorporates ingredients that one might find on a camping or foraging expedition. From fresh-picked chanterelles and savory herbs to wild ramps and leeks, we'll bring the great outdoors onto your plate as we pair each selection with the spectacular California wines of Sequoia Grove.
Pebble Beach Food & Wine – Wine Seminars:
Rhone Renaissance with Delas Freres: Founded nearly 160 years ago, the Delas Frères wines are an enduring classic from the northern Rhône Valley where legendary appellations like Hermitage, Cornas and Côte-Rotie showcase the power of the syrah grape. As international interest in traditional Rhône varietals has exploded, Delas Frères' historical expertise and coveted vineyard sites remain essential. Come taste their extraordinary Hermitage "Les Bessards" in a retrospective vertical tasting poured out of magnum, among other treasures, as we celebrate a Renaissance of the Rhône.
Five Decades of Mayacamas: High on the slopes of Mt. Veeder in Napa Valley sits Mayacamas, one of California's most storied winemaking properties. Founded in 1889, Mayacamas was the pioneer in extreme, alpine winemaking – a site where high-altitude cabernet sauvignon vines produced wines of exceptional quality, albeit under exceptionally difficult growing conditions. Join us for a special retrospective tasting of five spectacular decades of Mayacamas.
Vega Sicilia Unico – 150 Year Anniversary: Beloved by sommeliers and collectors alike, this legendary property and its flagship wine, "Único," represent the apex of Spanish winemaking. Comprised of Ribera del Duero's indigenous tempranillo grape accentuated with Bordeaux-inspired cabernet sauvignon, Vega Sicilia is Spain's First Growth – a wine that is marked by exceptional patience and provenance, as the estate frequently waits 10-20 years before releasing a "new" vintage. This "only at Pebble Beach Food & Wine event," grants access to a comprehensive tasting in celebration of the estate's 150th year of production.
Pebble Beach Food & Wine – Cooking Demonstrations:
Duff Goldman Cooking Demonstration: Duff Goldman is best known for his starring role in Food Network's Ace of Cakes. A professionally trained pastry chef, Goldman is the founder of Baltimore's Charm City Cakes, as well as Duff's Cakemix and Charm City Cakes West in Los Angeles, and has been nominated for two James Beard Foundation awards for both Best TV Food Personality and Best Television program. Distinguished by his vibrant personality and known for his outrageously artistic cakes, Duff shows a different set of his talents in this demonstration of unique desserts.
Andrew Zimmern Cooking Demonstration: Andrew Zimmern has made a career out of eating adventurously. Fans of his show Bizarre Foods won't be disappointed as entertaining Zimmern takes the stage at Pebble Beach Food & Wine to showcase how weird can be wonderful. We're not exactly sure what magic he'll create, but you can be sure it won't be ordinary.
Pebble Beach Food & Wine – Lexus Grand Tasting:
The Lexus Grand Tastings, the weekend's most spectacular opportunity for maximum culinary indulgence, take place in a 60,000 square-foot tent on both Saturday and Sunday of the festival weekend. With over 300 wines from top-notch producers from around the world to a "who's who" list of 30 top celebrity chefs, this is your chance to mingle, mix and sip with the very best in the field.
To purchase tickets to the Seventh Annual Pebble Beach Food & Wine, or for more information on ticket packages, visit www.pbfw.com or call 1-866-907-FOOD (3663). Ticket prices per person range from $100 for a single event pass to $4,750 for a VIP four-day pass, which provides access to all events and private after-hour parties with the chefs and winemakers.
Pebble Beach Food & Wine is proud to support The Berkley Foundation, the non-profit, philanthropic arm of Coastal Luxury Management, which raises funds and distributes grants to local and regional organizations such as the Boys & Girls Club, Voices for Children, Pebble Beach Company Foundation, Monterey Wine & Educational Foundation, and Make-a-Wish.