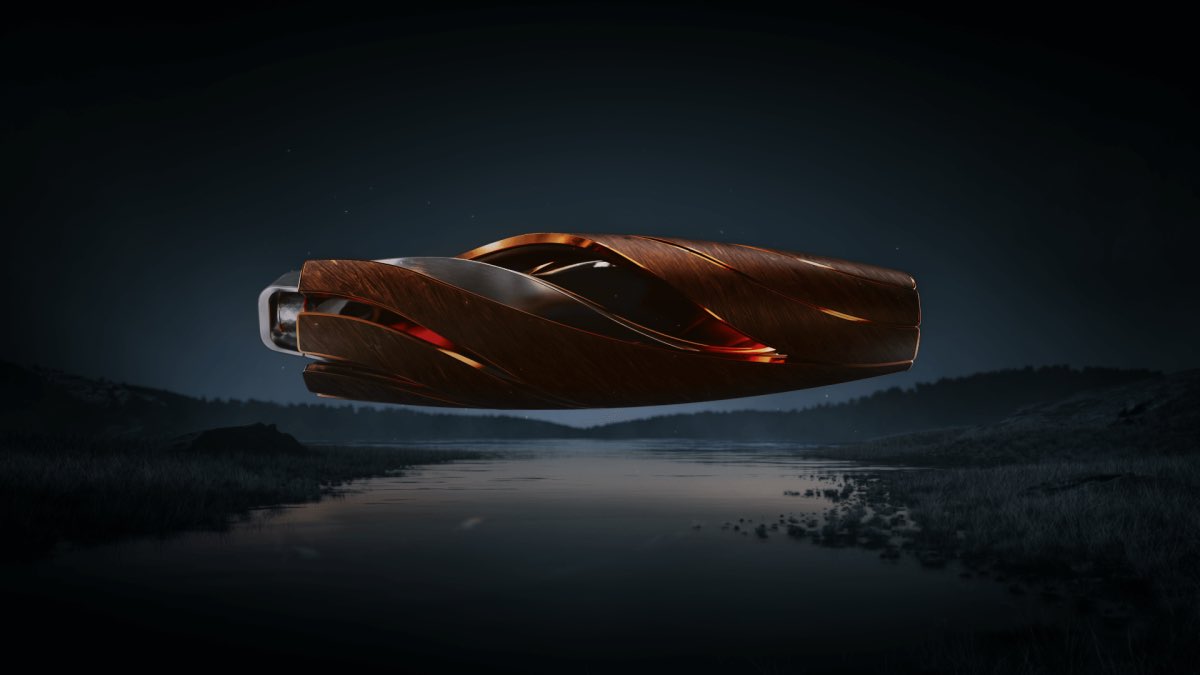 In the world of spirits everything is upright – liquors, wines, beers, they all come in the traditional form of an upright bottle. Many people even order their whiskey "straight up" to enjoy the chilled-out notes of their favorite bourbon brand. Now, the luxury car manufacturer Bentley has partnered with the award-winning whiskey distiller Macallan to shake things up. The two coveted companies have partnered to create an exclusive single malt whiskey that sits in a rare horizontal decanter.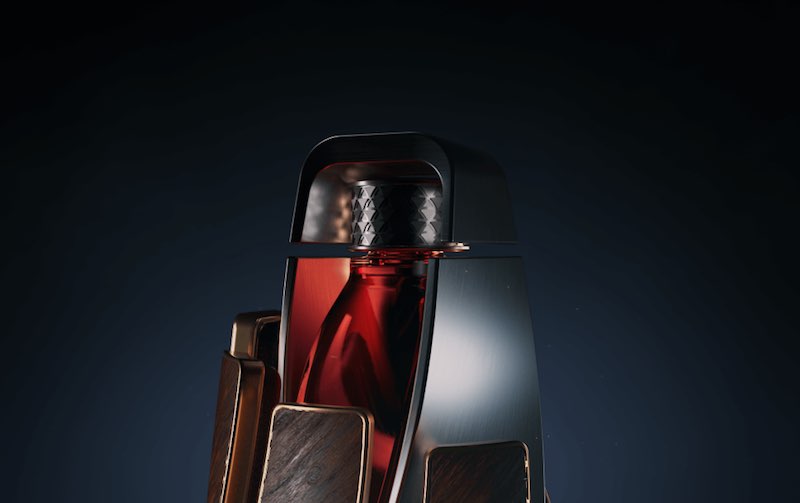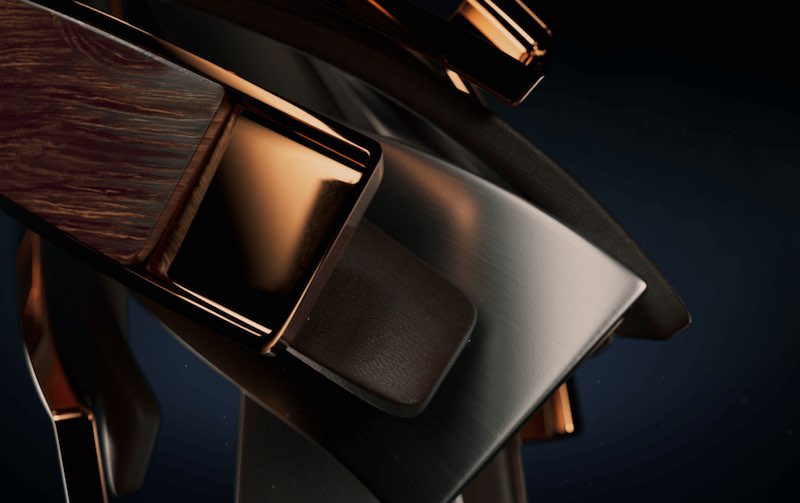 Known as "The Macallan Horizon", the new release is a unique combination of art, sustainability, and rich taste which creates a gorgeous result for the high-class whiskey connoisseur to enjoy. Both brands have a vibrant history of influencing their respective industries with one-of-a-kind products and now they look to extend their influence to the future of sustainability.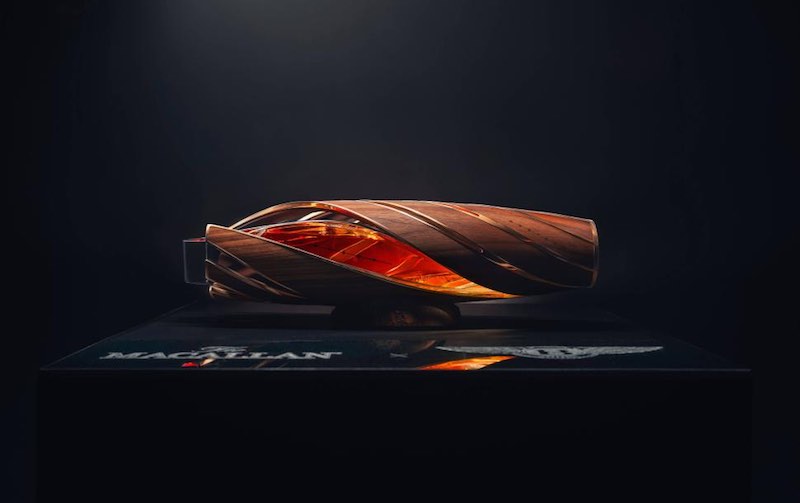 Macallan approached the revered British coachbuilder with their sought-after single malt whiskey and Bentley quickly jumped on the opportunity to mature Macallan's famous recipe in one of their very own barrels. Bentley created a sustainable vessel to house the whiskey that is made out of six natural materials which both brands are famous for incorporating into their products. Each of the Macallan Horizon decanters have been upcycled or repurposed out of Bentley's wood, glass, copper, aluminum, and carbon neutral leather. The final ingredient in their organic recipe is the whiskey held inside.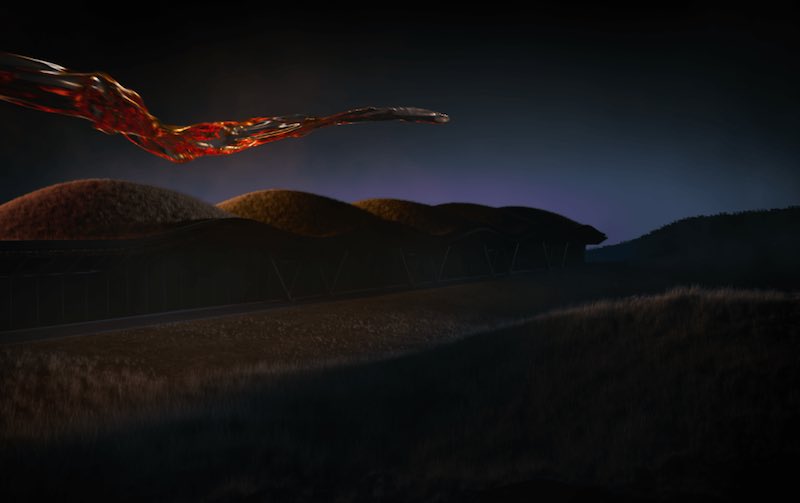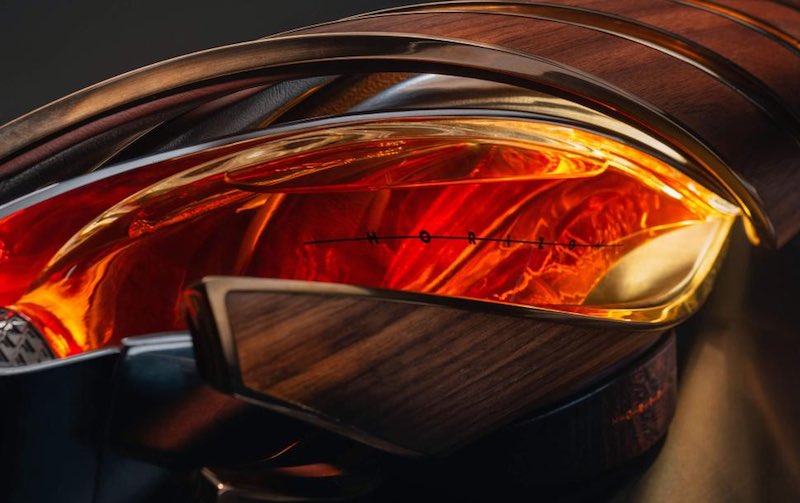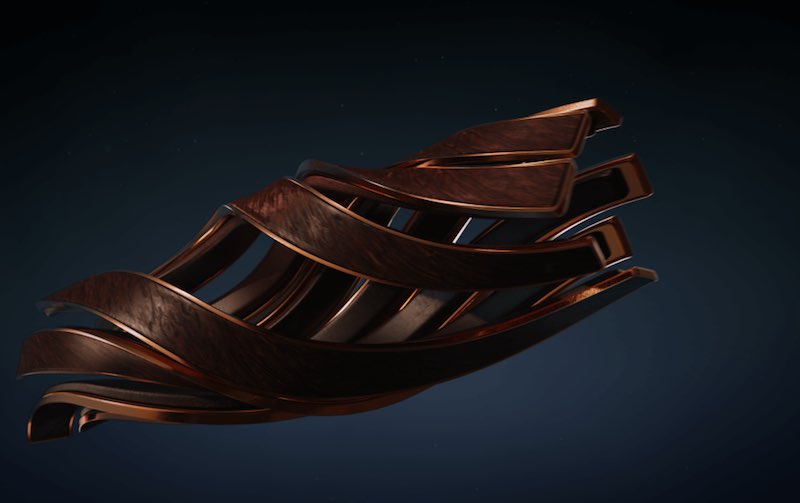 The whiskey vessel is truly an object of beauty, where artistic craftsmanship and raw materials become one. The sculpted masterpiece is made of glass that has been morphed into a 180-degree twist, covered in a brushed aluminum casing, and surrounded by a sleek layer of carefully-crafted wood. To top it off, the bottle includes a diamond-cut cap which serves as Bentley's trademark design. The creators of this unique collaboration hope it will stand as a symbol of unity and forward-thinking, "designed especially for those with a discerning palate, an eye for beauty, and a passion for sustainable innovation", further calling this product an "aesthetic experience". Jaume Ferras, Global Creative Director for The Macallan, commented, "The Macallan Horizon is a limited edition product designed to inspire society on the possibilities of the future – the future of creating quality products and keeping it sustainable."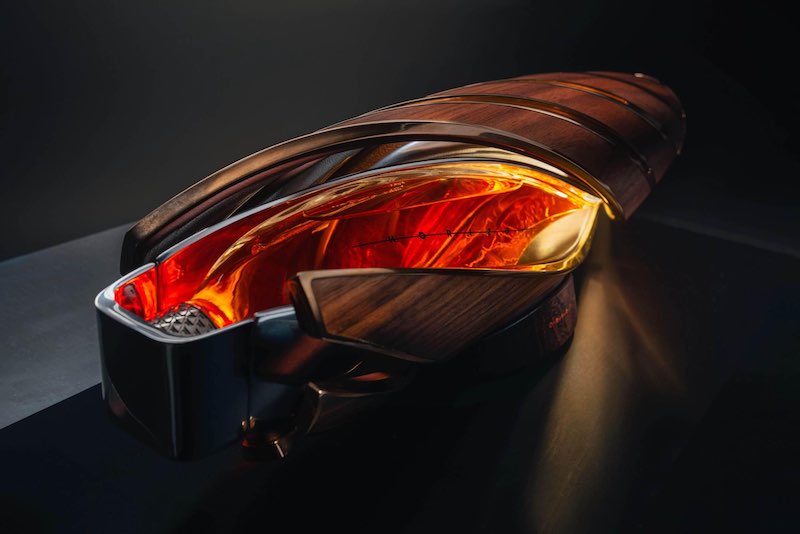 This groundbreaking partnership is changing the spirits game as Macallan incorporates a Bentley masterpiece into the design of their bottle. And while the Macallan Horizon may be nothing more than just a savory sipper for the ultra elite, for others this product will be an investment intended to last a lifetime. The rumored-to-be high-priced whiskey will launch in the summer of 2023.