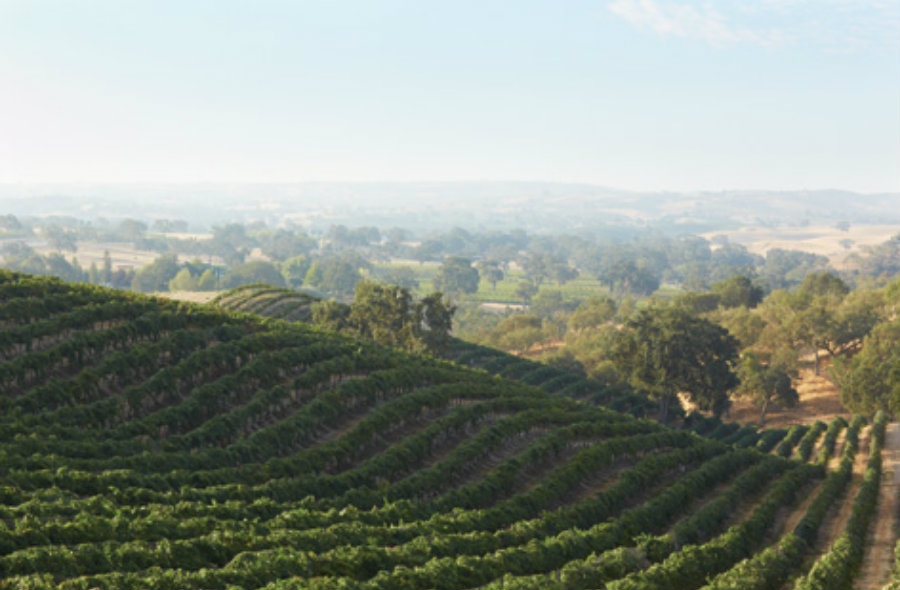 Spring in Paso Robles Wine Country is a time to be re-energized, when the vines awake from dormancy and when days become noticeably longer.
Grow Zinfully Wild Weekend comes at the perfect time of year when wine enthusiasts begin to shake off the winter blues and decide to head out and see what is new in wine country. Every year, more than 130 Paso Robles wineries salute the region's heritage varietal with barrel tastings and winemaker dinners.
Paso Robles Wine Country is centrally located between San Francisco and Los Angeles along California's Central Coast. Wine connoisseurs fly to Los Angeles, then drive to the Zinfully Wild Weekend every year to taste the newly released Zins and discover the latest built wineries.
This year, we visited and toured four vineyards that produce the famous Zinfandel. With its depth of character and boldness, Zinfandel is the proud heritage grape of Paso Robles Wine Country, personifying the culture and traditions of the area.
THACHER: For decades, quarter horses, cattle and cowboys roamed the grassy hills of this historic ranch. Today, it is full of casual charm, reminiscent of California's past and present. Since 2004, Thacher Winery, with the grasshopper label, has been handcrafting wines from superb dry farmed and head trained vineyards found on the west side of Paso. Their boutique production of Rhone blends and Zinfandels demonstrate local subtleties and true west side terroir. The award-winning winery and tasting room are situated next to a 90-year-old barn with spectacular and ever-changing vistas of vineyards, hay fields and oak trees.
DUSI VINEYARD: The story of the Dusi Vineyard began in the early 1920s, when Sylvester and Caterina Dusi emigrated from Northern Italy and settled in Paso Robles. The Dusi Vineyard introduced some of the first Zinfandels to California's Central Coast – vineyards were rare in Old California in the early 1900s. Sylvester and Catarina were highly enterprising, and working together with their three sons – Guido, Dante and Benito – eventually bought an additional property on the west side of Highway 101 in 1945 and planted Zinfandel. The intense flavor profiles of the "Dusi Fruit" are characteristic of the land's unique microclimate and the family's old-world, handcrafted grape growing techniques.
The weekend offers a chance to stay at unique inns and luxury Paso Robles-area bed and breakfasts and taste the food prepared by renowned top chefs from some of the trendy California restaurants.
BELVINO VIAGGIO, which translated means "beautiful wine journey," is a Tuscan retreat B&B located in the Paso Robles wine region of Central Coast California and a perfect romantic getaway. This classic villa offers luxury lodging with stunning views from every window, and culinary delights served for breakfast. Perched on one of the most picturesque hilltops, and situated on 40 acres of lush oak forest, it's the ideal spot to enjoy all the countryside has to offer, while remaining conveniently close (just two miles) to downtown Paso Robles.
THE COMUS HOUSE AT DENNER: Here, gently rolling, sun-kissed hills are scattered with clumps of coastal oaks and the occasional stand of stately cypress. Like ribs of corduroy, carefully planted vines spread across the landscape under rosy, Tuscan-hued skies – in shades that range from emerald green to burnished red, depending upon the season. This is a luxurious retreat from the world, located at the top of the lush hills and voluptuous valleys that comprise the 100+ working acres of Denner Vineyards.
BISTROT LAURENT: Laurent worked in the kitchens of the St. James in Bordeaux and Michel Guerard in France. While working in California, he fell in love with the idea of creating a bistro in the Central Coast of California. Paso Robles became the only choice, given its natural beauty and opportunities to use local wines with local ingredients. Laurent offers a la carte offerings as well as four- or five-course tasting menus changing weekly.
ARTISAN: Artisan is located downtown Paso Robles. They proudly support the Paso community whole heartedly in their wine list, and also offer a wide range of ales, porters and stouts from around the world. Above all, their seasonal menu combines the very best of the superb local fare by way of time-honored techniques to bring you a particularly American bistro experience.