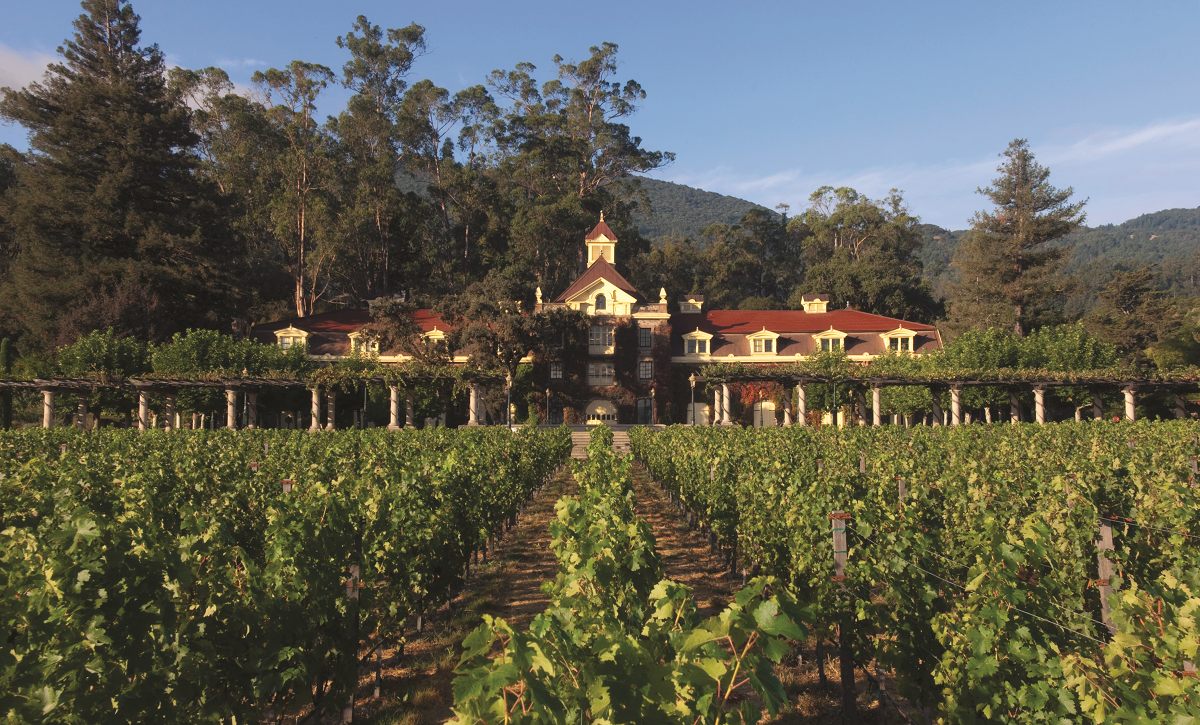 There are many of us who can appreciate a good bottle of wine and some of us can acknowledge we may feel the same about a great film. I tend to think of wine and filmmaking in a similar way. After all, both can be interpreted as an art form — they just have different forms of expression. But does the art of winemaking come easier to an Oscar-winning filmmaker?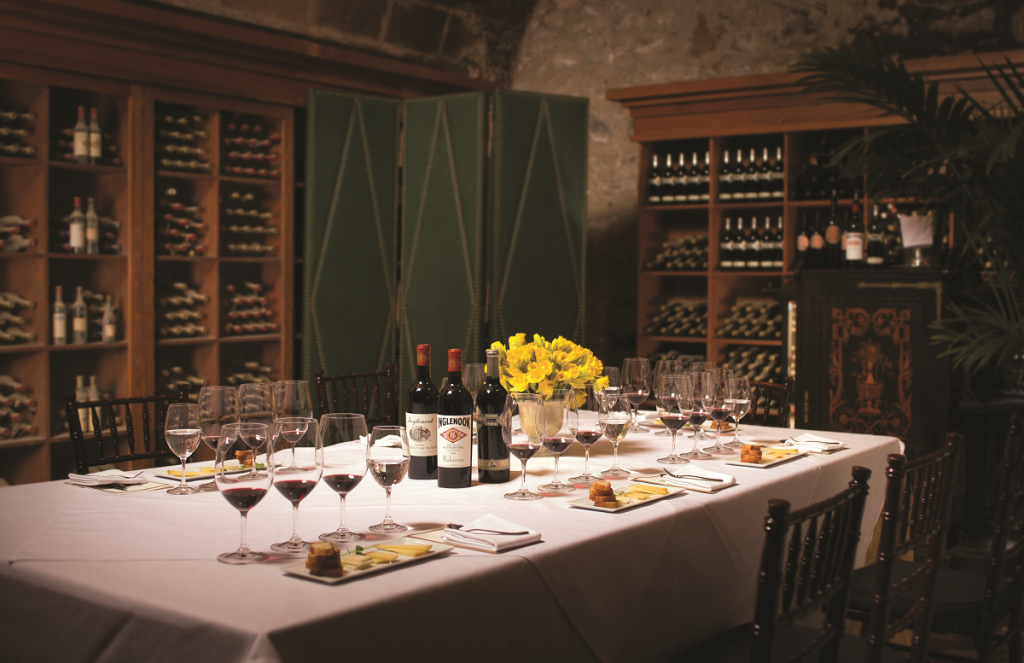 At Inglenook, located in Napa Valley, the art of bringing the right team together to produce extraordinary wine seems to go hand in hand with the filmmaking success of Francis Ford Coppola. Known for iconic films such as the The Godfather trilogy and Apocalypse Now, Coppola has achieved success on many levels. Although he's not a winemaker, he's currently been in the wine business over 40 years; comparable to the 50 years he's dedicated to filmmaking.
Inglenook, founded in 1879 by Gustave Niebaum, was Napa's first estate winery. In the 1930s, Niebaum's grandnephew, John Daniel, Jr., inherited the chateau and vineyards which he ran for twenty years. In 1975, Francis Ford Coppola and his wife, Eleanor, purchased part of the estate which included 1,400 acres and Niebaum's Victorian home and carriage house. They joined their name with Niebaum's and the property became the Niebaum-Coppola Estate Winery.
In 1995, the Coppolas purchased the remaining part of the original property, which included the Inglenook Chateau and approximately 90 acres of vineyards. Today, Inglenook remains the largest contiguous estate on the famed Rutherford Bench known for producing Cabernet Sauvignon. In 2011, with a vision of reuniting the historical Inglenook name with its vineyards, Coppola's intention to honor the estate's heritage and restore its legacy as America's greatest wine estate was graciously fulfilled.
Tasting Options
Experiences include tours of the Chateau, the Infinity caves and the vineyards, among many others. Tastings range from $45 – $135 per person and appointments are encouraged. For a full array of tasting options, please visit Inglenook.com.
The Toast
To the Coppola family — here's to continued success carrying on the Inglenook name and honoring the estate's unique heritage as well as with your Francis Ford Coppola Winery and Virginia Dare Winery in Geyserville, California, and your most recent venture, the purchase of Domaine de Broglie in Oregon's Willamette Valley. May your legacy as a vintner be as fruitful as the way your filmmaking has shaped American cinema.

The Taste
2015 Rubicon —This Cabernet with a hint of Merlot is medium-to-full bodied with a deep red, bold, color. Pleasantly aromatic with fresh dark fruits, vanilla and cherries gently combine secondary notes of cloves and cinnamon. Silky on the palate yet delicately balanced to carry this age worthy wine to a delicious lingering finish.