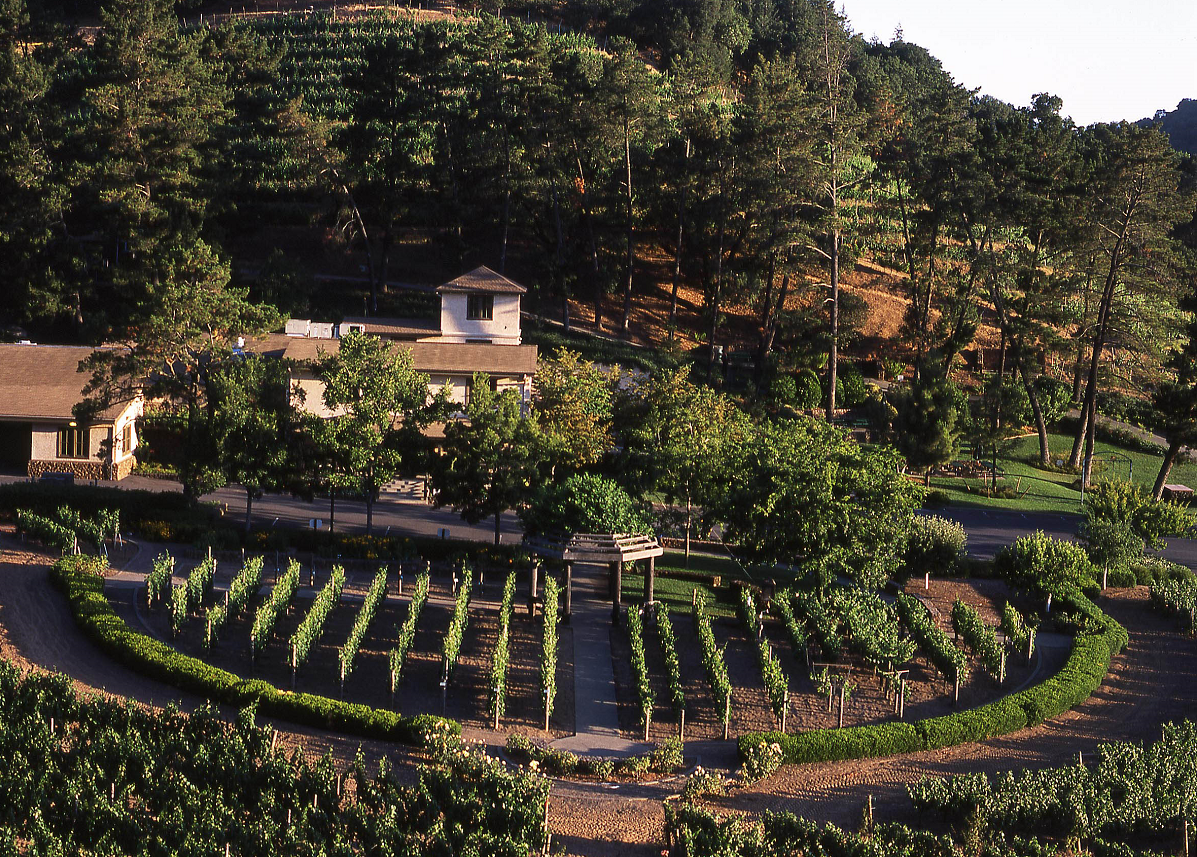 No other wine region on the planet draws as much attention or visitors as Napa Valley. It's visited by over five million people every year and there are over 400 amazing wineries to choose from. However, when a winery achieves first-class status, something magical happens, and almost effortlessly, you become engaged in an environment where staff members enjoy greeting people, are genuinely excited about sharing product knowledge and wine education, and are ultimately motivated to make a lasting impression.
Pine Ridge Vineyards, which is celebrating over 40 years in the iconic Stags Leap District, is best known for producing Cabernet Sauvignon. While it's quite evident their wines are appreciated, the entire experience the winery and its staff provides also leaves its guests wanting to return for more.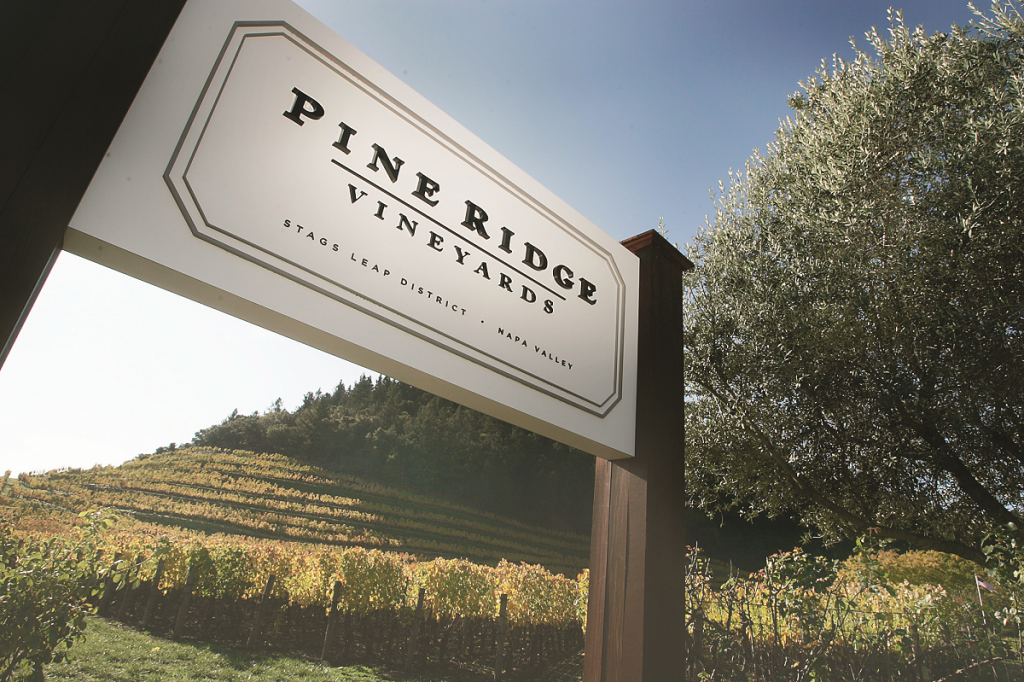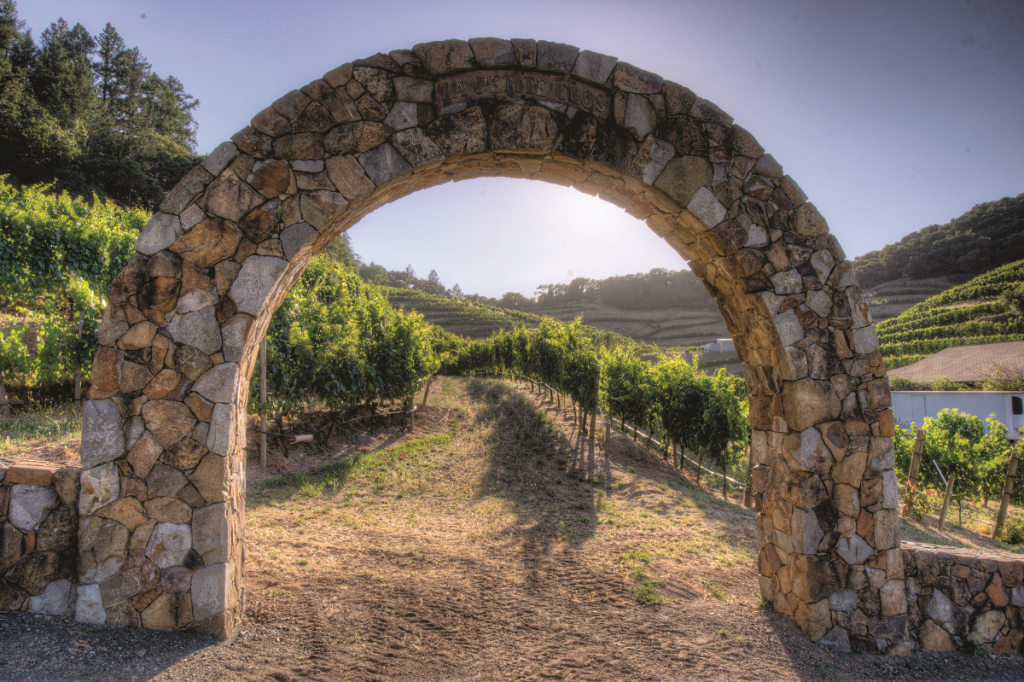 In 1978, founder Gary Andrus planted the property's original namesake vineyard on a steeply-terraced hillside flanked by a dramatic ridgeline of pine trees. He was inspired to grow and produce Cabernet Sauvignon and other Bordeaux wines, and his pioneering efforts met with tremendous success as the Bordeaux varietals he planted — Cabernet Sauvignon, Cabernet Franc, Malbec and Petit Verdot — thrived and produced wines of great distinction.
Andrus sold Pine Ridge Vineyards in 2000 and it was purchased by Crimson Wine Group — a company that owns a select portfolio of wineries in California, Oregon and Washington (Pine Ridge is their only Napa-based winery). With a philosophy to embody its history and distinct place of origin, Pine Ridge Vineyards includes five Bordeaux varietals planted across five renowned appellations: Stags Leap District, Howell Mountain, Rutherford, Oakville and Carneros (160 acres of vines in total). Winemaker and General Manager Michael Beaulac has the luxury of working with these unique resources to blend complex wines with structured tannins.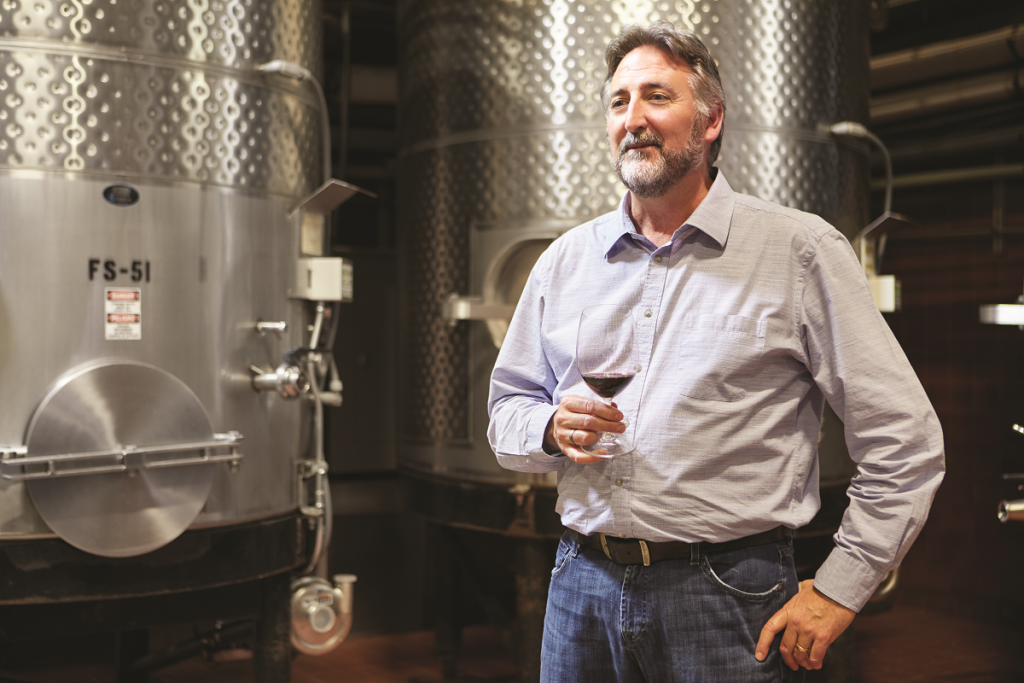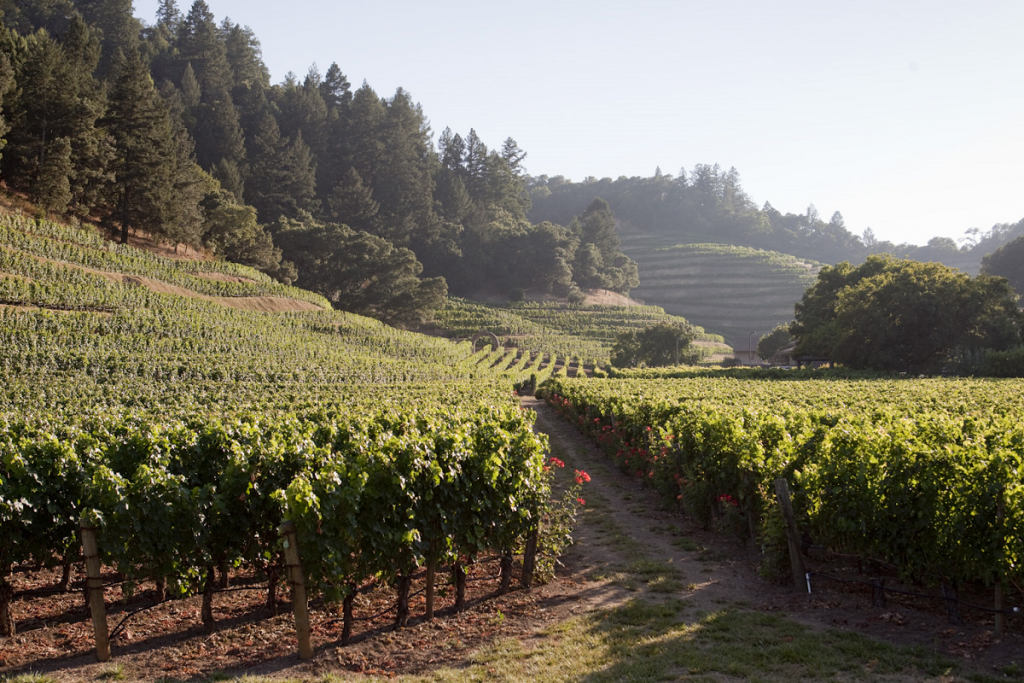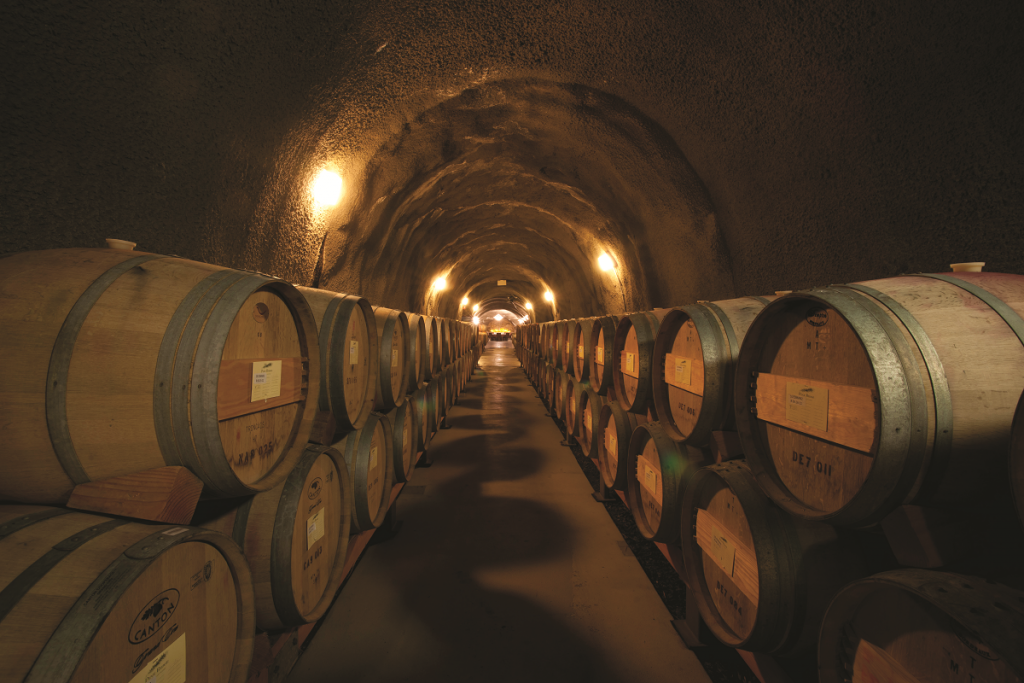 When visiting Pine Ridge Vineyards, guests can indulge in a full array of Signature and Appellation wine tastings. Walk-ins are welcome and tours require reservations. For the ultimate VIP Experience, book the Savor Pine Ridge, a 90-minute intimate tour spread among nearly a mile of caves tunneled deep inside the hillside of the estate. Hosted by wine educators, guests will taste five estate Cabernet Sauvignon wines at Cellar 47 lounge followed with gourmet bites expertly paired and prepared by winery Chef Susan Lassalette. For more information or to book a reservation, contact the concierge at 800-575-9777 or [email protected].
The Taste
2015 Fortis -100% sourced from the winery's estate vineyards in the Stags Leap District, this dynamic Cabernet Sauvignon is an inky-purple color in the glass. The nose is pleasantly aromatic with dark fruits, cassis, vanilla, cedar and spice with lingering notes of espresso. The palate has excellent concentration, with mouth-filling flavors of ripe raspberry, blackberry and black plum, yet it is silky with layers of texture, leading to a lengthy, alluring finish. This wine will continue to age well and possibly evolve for another 12-15+ years.