Oenophiles are known to be a pretty discerning bunch. We love our wine both deeply and viscerally. We fully understand all of its complexities and the level of care and specific conditions necessary to unlock its full potential. Therefore, we understand the importance of proper wine storage. We erect impressive cellars and spend exorbitant amounts on lockers and preservation systems to keep our favorite vintages optimally intact. We care, so we spend.
But what if there was not only a better, but more cost-effective solution? The brilliant minds at Vinum 55 may have developed just that. They offer a completely bespoke wine storage solution that will maintain your prized possessions with a level of care that even the most outlandish home cellar could not compete with. At their three locations across Arizona, they offer passionate collectors a 5,000 square-foot, temperature and humidity controlled cellar where, as they put it, their sole purpose is "helping you protect and perfect your wine collecting experience."
Vinum 55's concierge services give you total control in preserving and managing your wine collection. This includes complimentary delivery acceptance (which any ardent oenophile knows is a big deal), and seamless management and coordination between your home cellar and your collection at Vinum. A dedicated "Cellar Manager" completely inventories your collection, and keeps it up to date using state-of-the-art collection management software options. And their entire staff is full of dedicated professionals with a combined lifetime of experience whose main goal is making your passion for wine as easy as possible.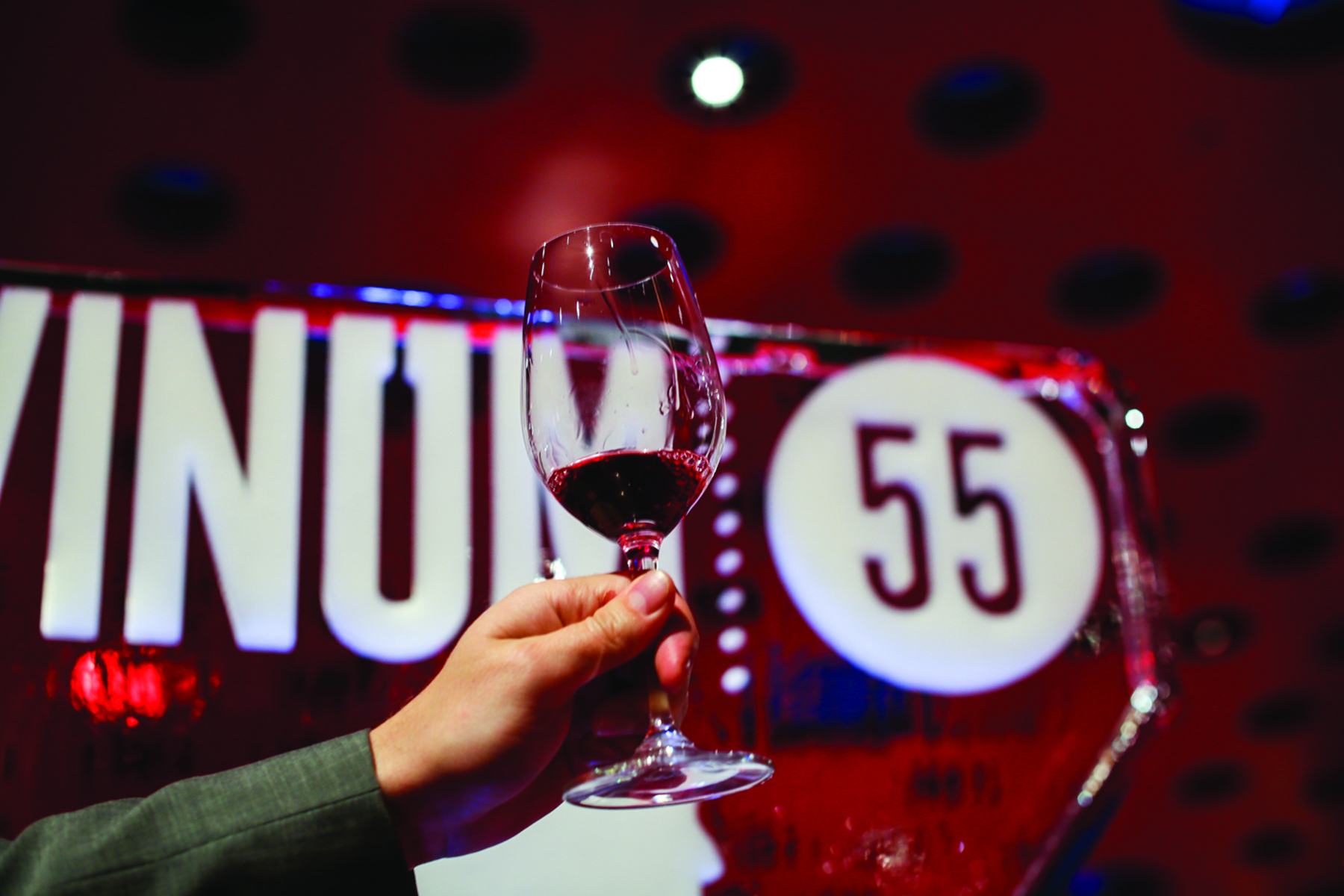 Their services extend well beyond simple maintenance and management of your precious collection. Members have access to wine buying opportunities rarely available to the general public. If you can think of a bottle you've been dying to try, they will do anything necessary to make your dream a reality. Throughout the year they organize exclusive, members-only events, such as private tastings with legendary winemakers (where you can purchase exclusive vintages at discounted rates), and meticulously-paired dinners with esteemed local chefs. And on any day of the week, there is almost always some enticing new wine selections for members to sample at Vinum 55's luxuriously-appointed lounge, with its elegant decanters and vast selection of varietal-specific Riedel stemware.