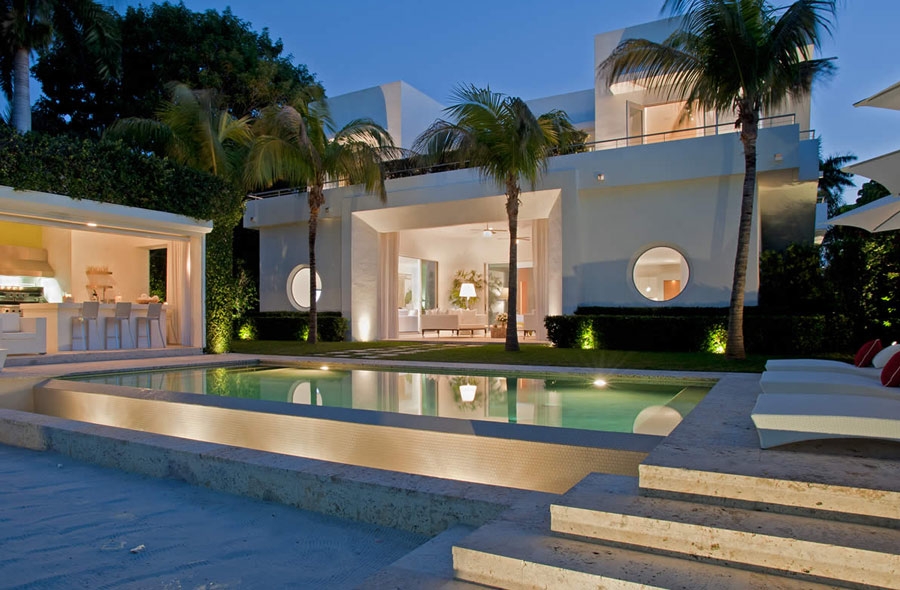 Sales of vacation and investment homes skyrocketed in 2011, with the combined market share reaching the highest level since 2005, according to the National Association of Realtors. The trend for 2012 Miami Real Estate in on the rise.
After more than thirty years in the luxury real estate market, I can say this is clearly the time to buy.
Foreign investors are major contributors for increasing home sales in the United States, with concentration in four states: Texas, California, Arizona and Florida are at the top of the list. According to the National Association of Realtors, 58% of these sales were made to non-residents.
Miami is fortunate because the world wants to be here. According to a recent report by the Greater Miami Convention and Visitors Bureau, 48% of visitors coming into Miami-Dade are from another country, the highest percentage of any community in the United States. We are truly an international destination, and that appeal is reflected in the housing market.
Real estate sales are unprecedented at this time, especially in the Miami area. While prices and interest rates are still low, and there is a wide variety of excellent properties to choose from, I would refer to the words of Warren Buffet: "If you wait for the Robins, spring will be over."
There's No Place Like Home
By Karel Kutner Foti, Realtor and Certified Luxury Home Marketing Specialist
Whether you are in the market to buy a house or considering selling your home, first impressions speak loudly. According to multiple surveys, it's documented that home buyers will make their decision within the first ninety seconds of entering a home. Most home buyers prefer the open floor plans with spaces that can serve multiple purposes and lend themselves to easy entertaining. It's all about ambiance with a little illusion added in that captures the attention of the home buyer.
We've all heard the popular three words that describe desirable real estate: location, location, location. While that rule still applies, there are other defining market trends. It's been reported that the highest priority for home buyers is finding a home in a stable neighborhood that would maintain its value. Buyers are also looking for homes that are in move-in condition. Energy efficiency and functionality lead in popularity over large square footage and luxury features.
Home buyers in 2012 have some advantages over the buyers in years past: low interest rates and low home prices. While luxury properties used to linger on the market, we are now seeing offers coming in on the day of the first showing. In the Miami area in particular, we are experiencing multiple offers and our inventory continues to decline, while the competition and demand continue to escalate. Miami is hot and so is the real estate market.
Karel Kutner Foti, Realtor and Certified Luxury Home Marketing Specialist with Florida Paradise Properties – EWM Realtors.