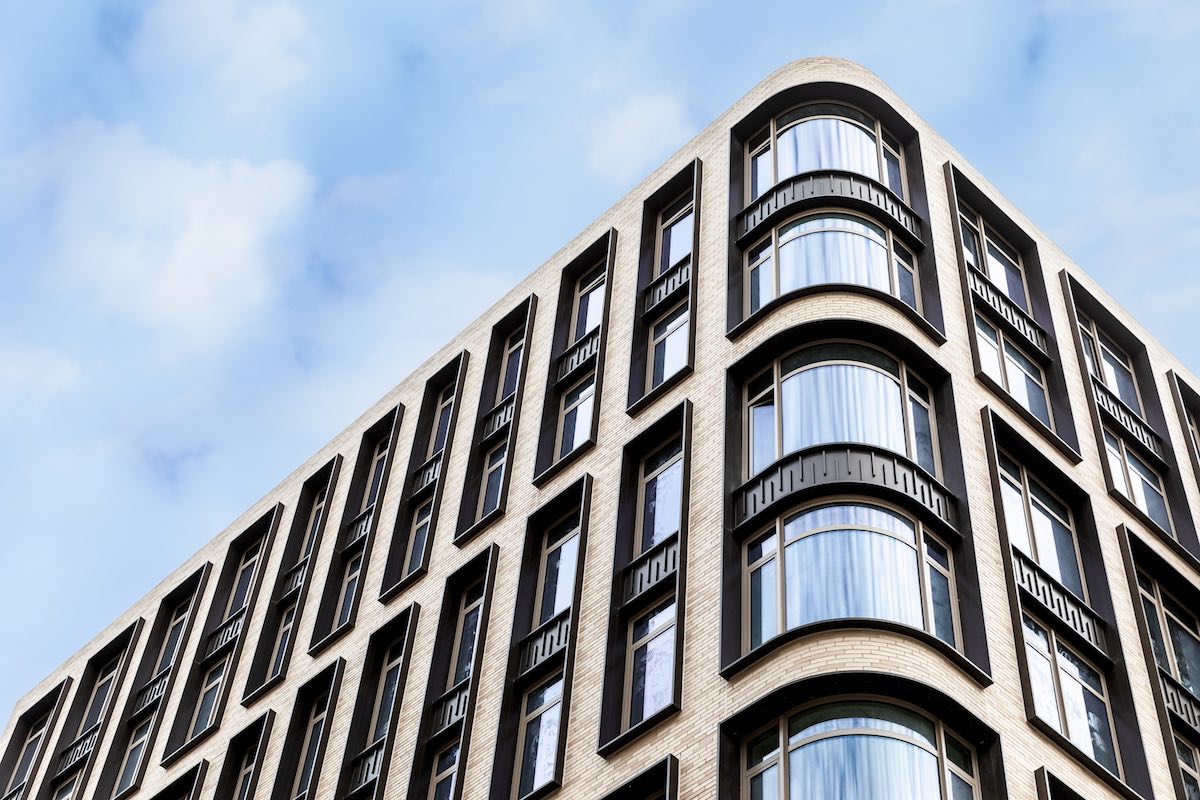 The highly anticipated 40 Bleecker, a boutique 12-story luxury condo building in Manhattan, is now open to residents. Designed by Rawlings Architects, the brick and steel-trimmed exterior emphasizes elegance with depth and curvature that give it a modern, yet timeless feel. AD100 designer Ryan Korban's elevated interiors marry high-end fashion with classic elegance. The outdoor landscape bridges the interior with the exterior giving residents balance and harmony in the bustling NoHo neighborhood. Designed by AD100 landscape architect Edmund Hollander, the 5,600 sq. ft. sculpture garden brings a soothing privacy to the property as water features deliver a sensory experience for residents to enjoy alone or together. The tranquility is carried onto wrap-around private penthouse terraces that have become an integral part of the NoHo skyline.
Among the 61 one-to-five-bedroom homes in the impressive building at 40 Bleecker are three exclusive residences located on the seventh floor that channel the downtown-chic style synonymous with NoHo. Curated by NYC's leading designer's co-op, Colony, the homes reflect moments in fashion history tailored with textures, fabrications, and forms from Paris in the 1920s, London in the 70s, and Tokyo in the 80s.
Apartment 7D – Tokyo80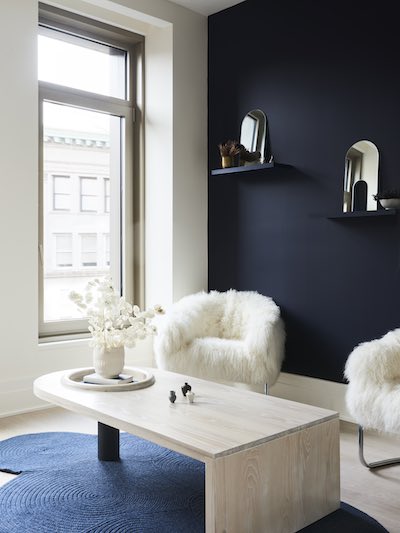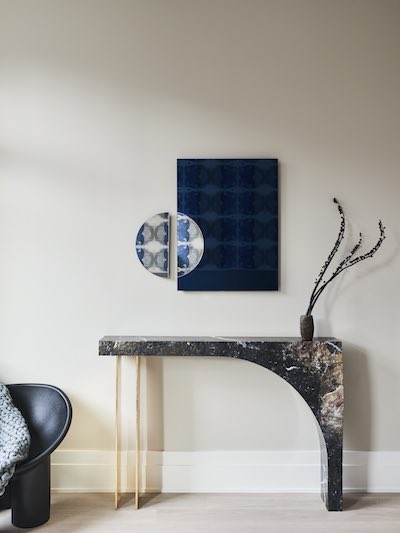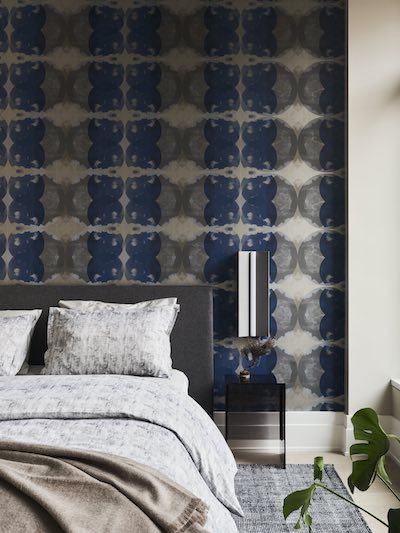 Three bedrooms, three baths, and 1,634 sq. feet give this apartment home comfortable space that is designed with timeless appeal and an avant-garde edge. This space radiates how design in Tokyo in the 1980s looked with tonal expressions and unexpected forms. Some highlights:
Studio Paolo Ferrari's Facet Mirror
Bec Brittain's Shy 17 chandelier
Demuro Das' Emil Centre table
Striking shades of grey and blue with shimmers of nickel give Tokyo80 that Japanese fashion vibe of the 80s. Pops of bright white, textures, and circular shapes help set that vintage look. We are vibing on the set of white vintage Anton Lorenz for Thonet white sheepskin chairs set against a dark navy wall. $5,275,000
Apartment 7E – Paris20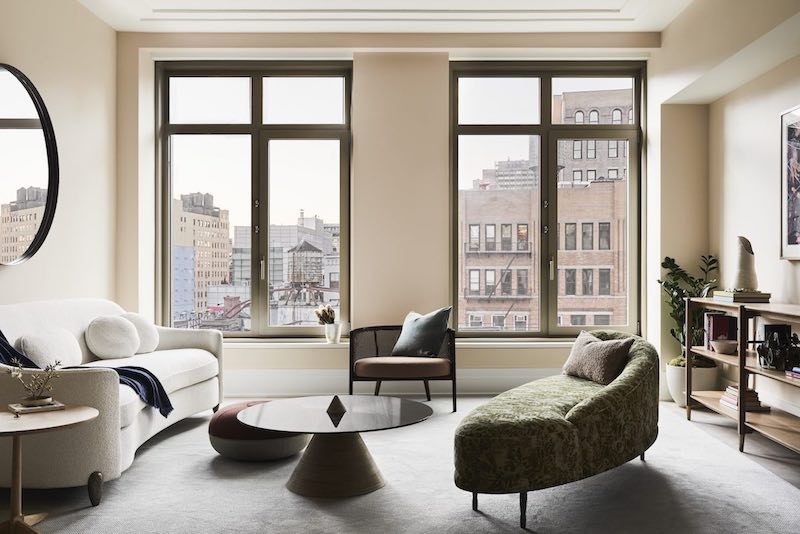 Residence 7E channels the elegance of Coco Chanel as art deco details breathe grace and high style into each space. Some highlights include Vonnegut/Kraft's Releve table, hexagonal brass insets of KWH Furniture's oak Etagere, and fine European bedding and linens from Sferra. This unit is the largest in the project. $5,700,000
Apartment 7F – London70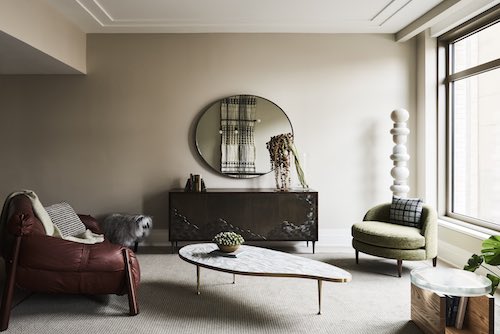 Apartment 7F exudes 1970's Western European style. While textural and rebellious, the London fashion scene saw leather-clad punks, Bowie flair, and Vivienne Westwood expressionism. A vintage red leather Percival Lafer sofa, textile art by Hiroki Takeda, and a cast bronze Nami Cabinet by Demuro Das are but a few of the thoughtfully designed pieces in the home. $3,600,000
For additional information or to schedule an appointment with DEDM, please contact the sales gallery at 212-432-4040 or visit, www.40Bleecker.com.