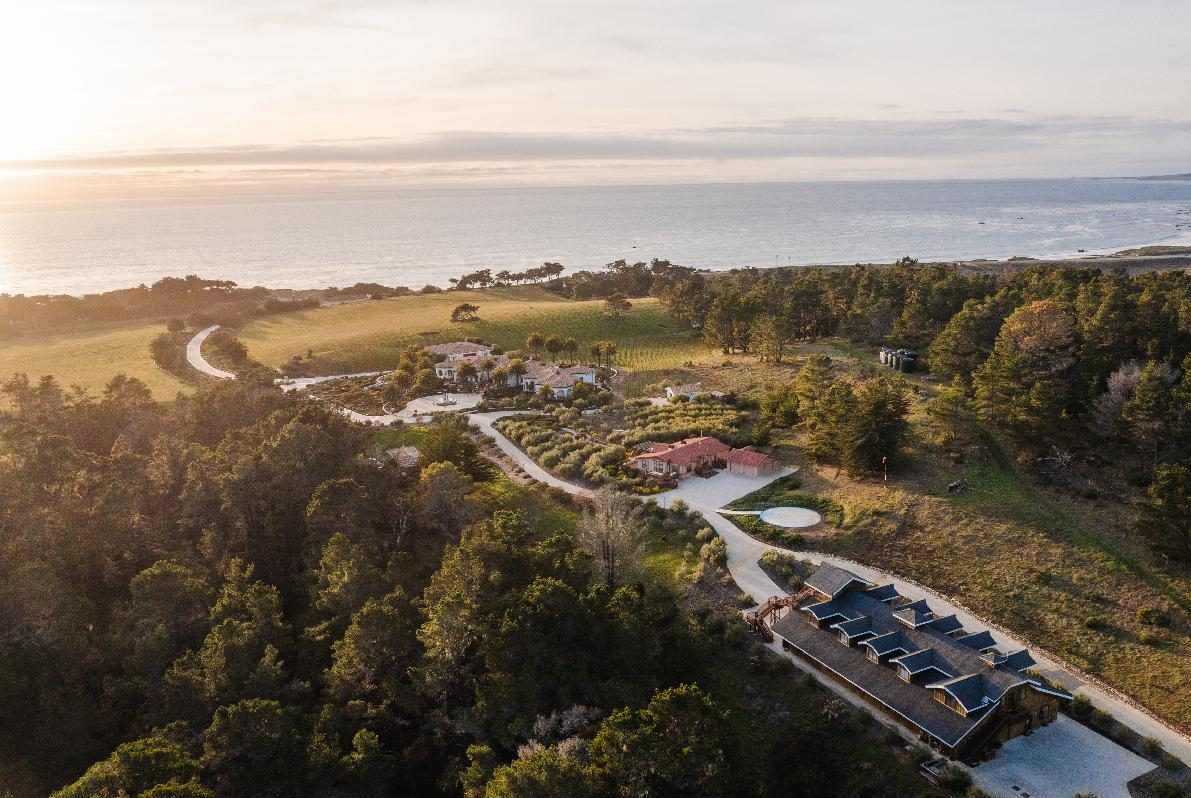 Midway between San Francisco and Los Angeles, along the iconic Highway 1, a mega-mansion, fit for royalty, graces the coastal Californian town of Cambria, looking for a new wealthy owner to call it home. Known as The Retreat at Moonstone Beach, this 78-acre estate impresses and awes with its clear views of the Pacific Ocean as well as its close proximity to the Hearst San Simeon State Park. Just a few steps away from sandy beaches and sprawling hills, this property is next-level comfort and class. Its upscale amenities are a business mogul's dream, and the interiors of the estate's primary and guest residences strike up a perfect blend of sophistication and leisure.
The 12,000 square foot main residence, which was built to resemble a hacienda, comes equipped with a paved motor court, centered with an impressive fountain that looks straight out of a Hollywood film. But that's only scratching the surface of what this regal dwelling has to offer. Priced at a staggering $40 million, this mansion, and its adjacent properties, is accessible only to the most elite buyers, those who find sanctuary among the Golden State's temperate weather, over-the-top lifestyle, and of course, its gorgeous views.
Outdoor Offerings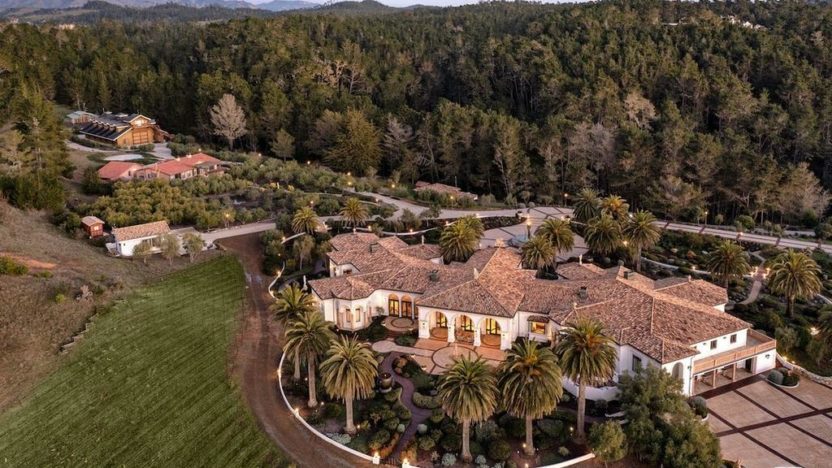 Resplendent outdoor recreation facilities make this exclusive estate stand out from the rest. The mansion was built as a private getaway, where the rich and famous can pursue their passions, away from the cares of life. Although the motor court is an ideal way to enter this palatial paradise, the Retreat at Moonstone Beach features a helipad so that a corporate titan or rich celebrity can make a cinematic entrance. The property also comes equipped with a massive showroom space that can fit 50 cars, the ideal storage facility for a massive vintage car collection, or residents who like to change up their wheels on the regular.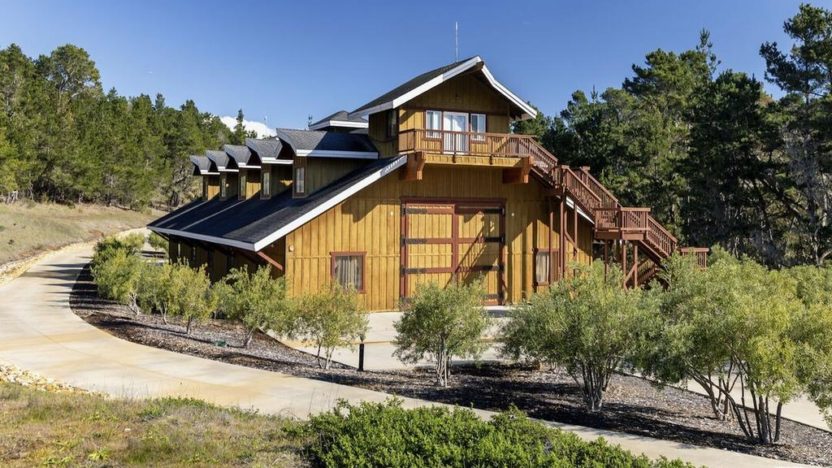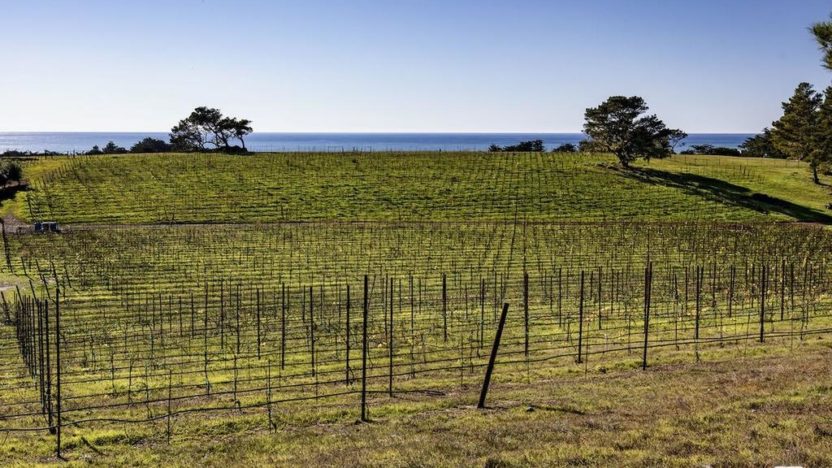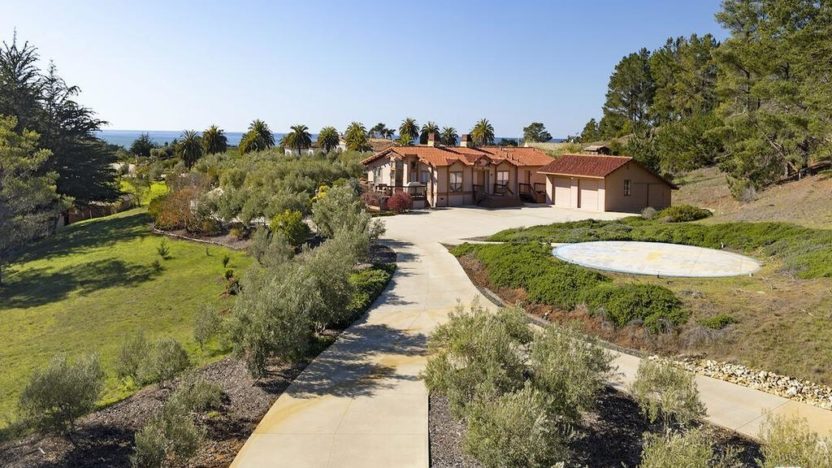 Not only do guests have uninhibited access to the nearby beach, they also can raise horses in the property's equestrian facilities, host massive gatherings in the property's two event spaces, care for exotic birds in the on-site aviary, or grow grapes on the 6-acre Pinot Noir vineyard. The outdoor space boasts stunningly crafted topiaries and tailored landscaping, as well as pine forests for exploring and taking an afternoon hike in the shade. Flush with tall palm trees, plenty of walking space, and gorgeous architectural details, this Moonstone Beach property truly is a retreat from the hubbub of daily life, with endless outdoor treasures to explore and enjoy.
Incredible Interiors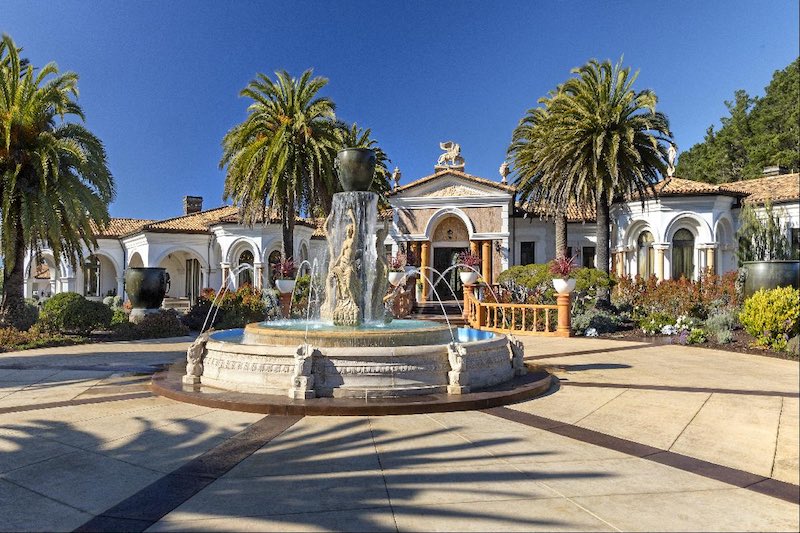 The size of both the main house and guest house at The Retreat are staggering. These properties are somehow easy to navigate and get lost in at the same time. The hacienda-style main house boasts five spacious bedrooms, perfect for a large family, and the built-in details are photo-shoot ready: arched windows, towering ceilings, top-notch marble flooring, and an array of opulent chandeliers. The estate is welcoming and livable, yet it also enchants and inspires, with its elaborate décor, European-style architecture, and its naturally lit rooms. Other selling points include an enviable office space, equipped with a long conference table for business meetings, and a master bedroom suite, which comes with direct access to the property's lush gardens.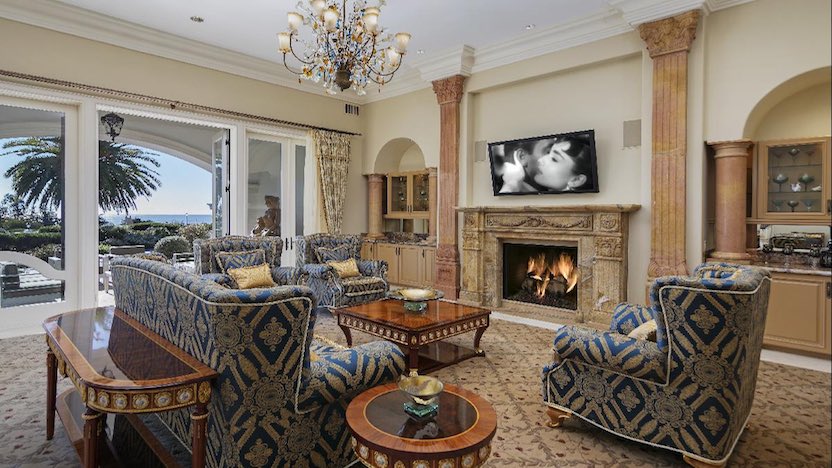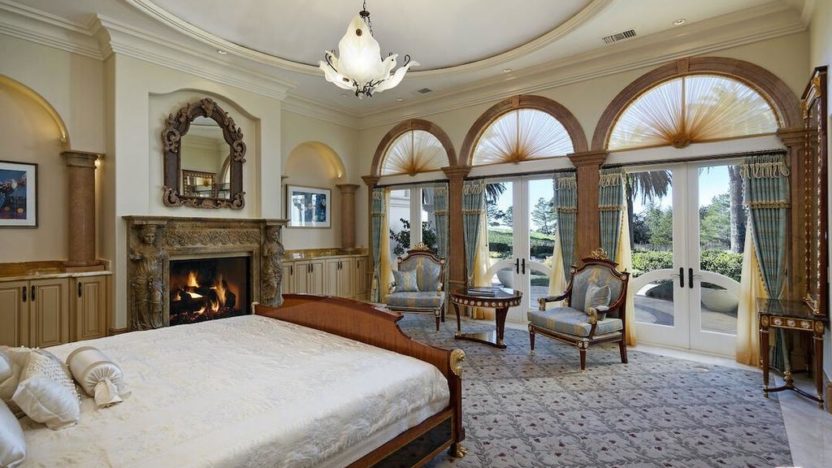 The kitchen is completely decked out in professional-grade Viking appliances, centered around a spacious granite island—a warm and inviting space for anyone who loves to entertain guests or try their hand at new recipes. There's even a mount above the stove for a flatscreen TV so that guests can watch the game or their favorite show as dinner preparations are underway. Hosting large gatherings or housing guests for longer stays is convenient given The Retreat's nearby guesthouse, which boasts numerous apartment spaces (ideal for a corporate retreat) and living quarters for on-site employees. This palatial estate leaves no stone unturned, providing opulent residences for owner, guests, and employees alike, creating an insulated paradise away from the stresses of the outside world. Because of its top-notch appeal, European charm, and enviable outdoors, The Retreat at Moonstone Beach is bound to make one lucky owner's California dream come true.