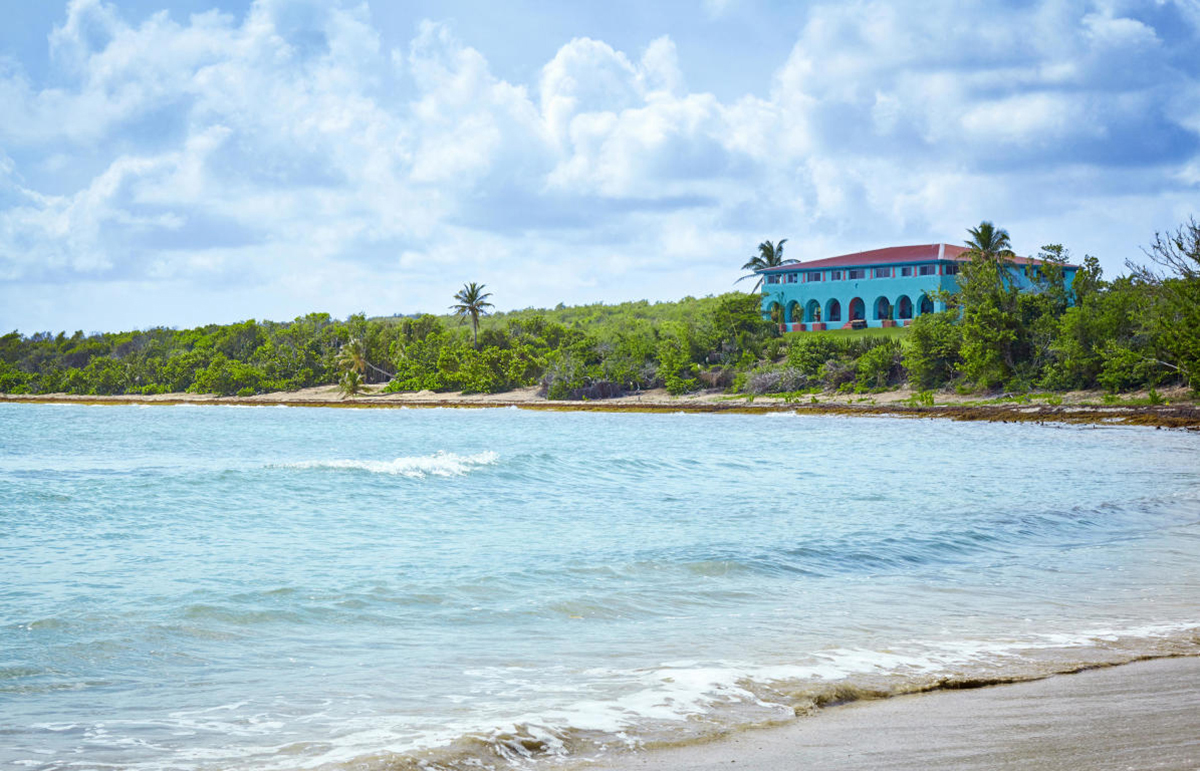 It began in the 1980's. A larger than life man from Ohio fell in love with a beautiful woman from Colombia. Their love grew, they married and embarked upon a journey to create a hideaway in the Caribbean for themselves and their children to enjoy. They found and purchased a magnificent spot in the US Virgin Islands on the south shore of St. Croix: Over 10 acres of gently sloping land with over 500 feet of frontage on a mile of white sandy beach; a spectacular property on an undeveloped & secluded bay.
Over the next 30 years, their love for each other, for the island, and for the Caribbean people grew. They toiled alongside local craftsmen and hand-built a cluster of five buildings featuring a massive masonry and timber villa with six upscale residences on the second floor overlooking the azure bay.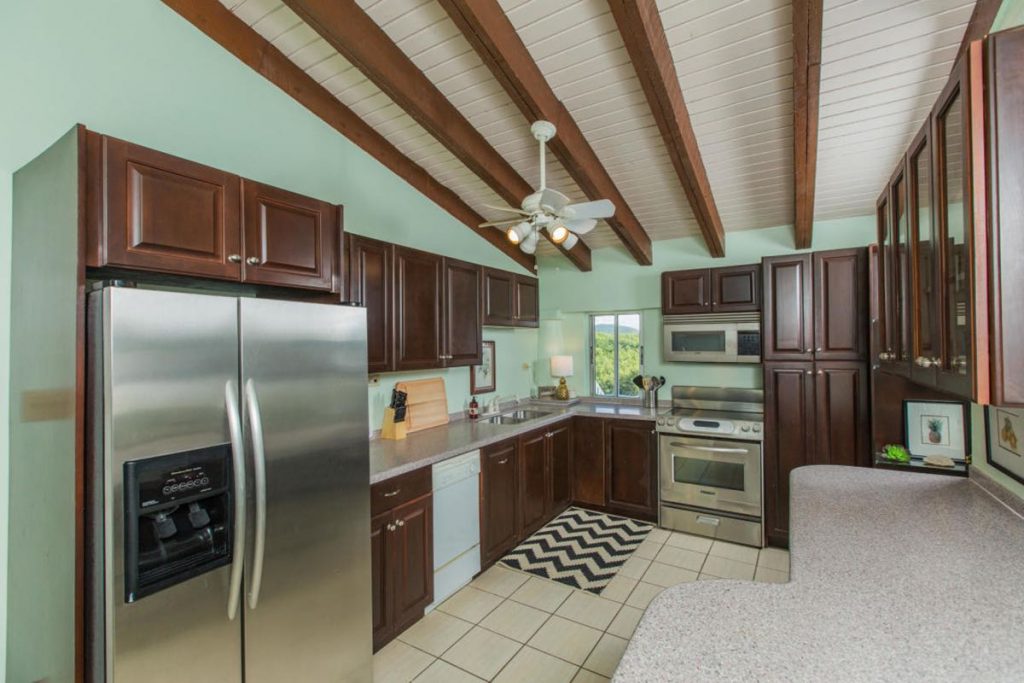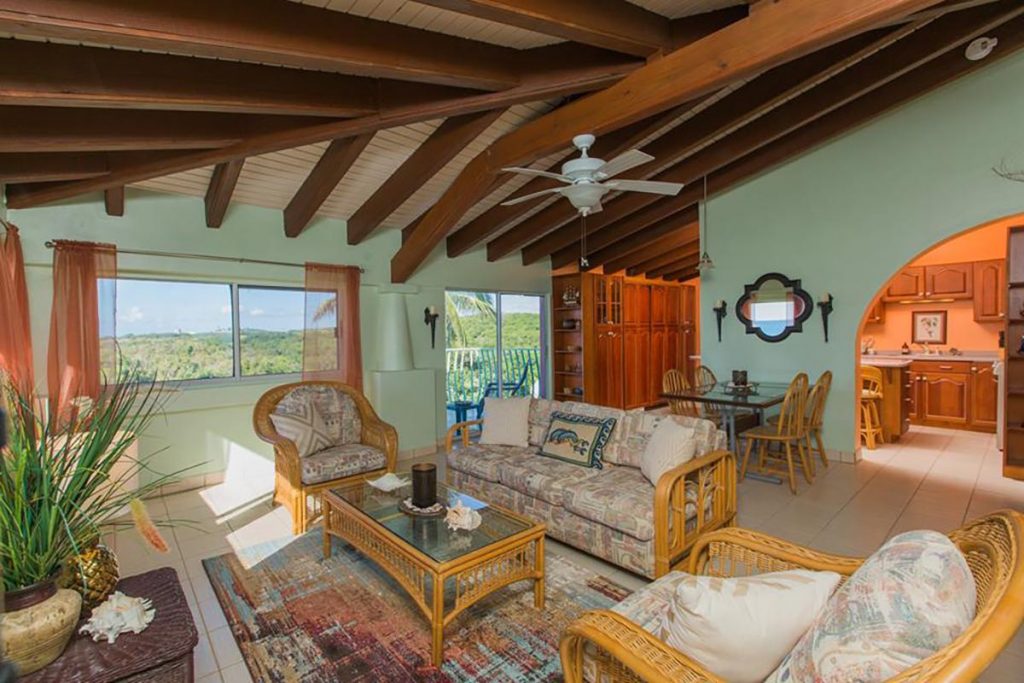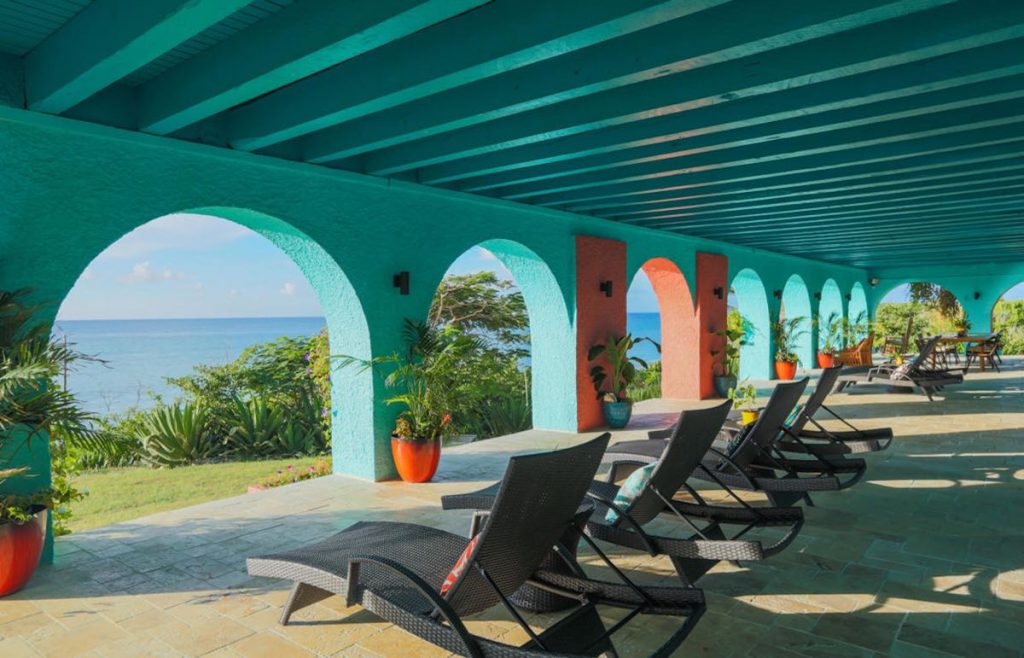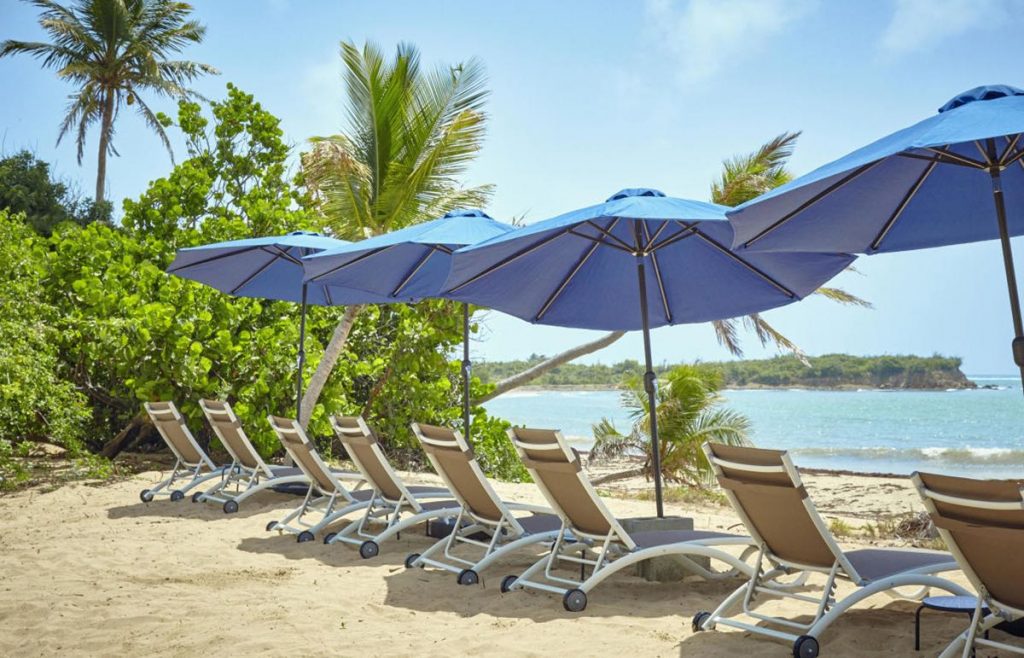 The developer and his bride resided in a smaller cottage with traditional Caribbean architecture, where they could overlook the gardens and the sea. Today, one of his four sons lives in that cottage and manages the rental property aptly named "Hummingbird Beach Hideaway."
The "Hideaway" lives on as an extension of this man's love for his family. His sons and daughter have continued to improve and maintain the property in honor and memory of their late father and the many happy times their family spent there together. Today, the units are all fully furnished and rented, many gardens and fruit trees are in full bloom and a tiki bar has been erected on the beach.
On the ground floor of the Villa, the architectural feature that stands out is the substantial 1600 square foot veranda looking out across the waters of the Caribbean. Work has also begun on the bottom level of the grand villa in anticipation of creating a lobby, kitchen, restaurant and bar. Six spacious suites are on the main building's second floor.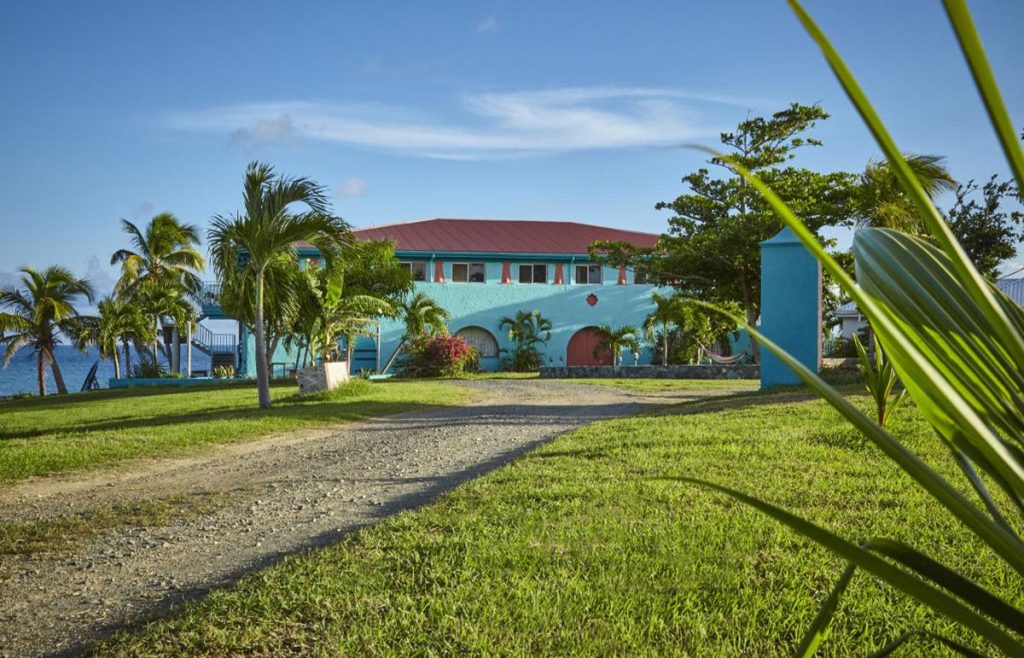 You cannot visit HBH without falling in love with the beauty of the natural landscape filled with hummingbirds, turtles, dolphins, hawks, and deer. When you hear the whisper of the gentle ocean, experience the romance of the moon rising over Ha'Penny Bay and delight in the pleasure of swimming carefree in the sea on a moonlit night, it is almost guaranteed that you will be forever changed and this place will occupy a special place in your heart forever!
To top it off, every year, in the winter, and in the night, the Hideaway beach is host to hundreds of protected sea turtles as they come ashore to lay their eggs! Then each spring, the hatchlings emerge and journey back into the nearby sea. Truly, this beach is one of St. Croix's "Hidden Gems" and you will never tire of the tranquility and beauty of this place.
In its newest chapter, it is still a place to honor love in all forms – the romantic setting has become a special destination where many people have come for weddings and anniversaries, family reunions and spiritual retreats. As further testament that HBH is a place for lovers – one of the original builder's sons recently proposed to his fiancé here!
Just as the original developer of this property had his dreams, you will be inspired by your own imagination and visions for this outstanding destination. With over 10 acres zoned for multi-family development (condos, hotels, apartments, bungalows, etc.), you have ample room to realize your own dream while earning income from the current units and facilities.
As a huge bonus to any prospective owner, over the last year, Hummingbird Beach Hideaway has become 100% financially self-sufficient from their suite and event rentals.
Many ideas have been put forth for this property – a music venue, a wedding venue, glamping, a co-op for 4-6 families to purchase and enjoy, building more units, the sky really IS the limit!
So come, fall in love, let your vision for this beautiful property take hold of you, and someday you will be telling the tale of YOUR love story about how you transformed Hummingbird Beach Hideaway!
Offered at $2,900,000.
Property website: waterfrontvi.com
USVI's attractive tax benefits: usvieda.org
Contact: stcroixislandlife.com