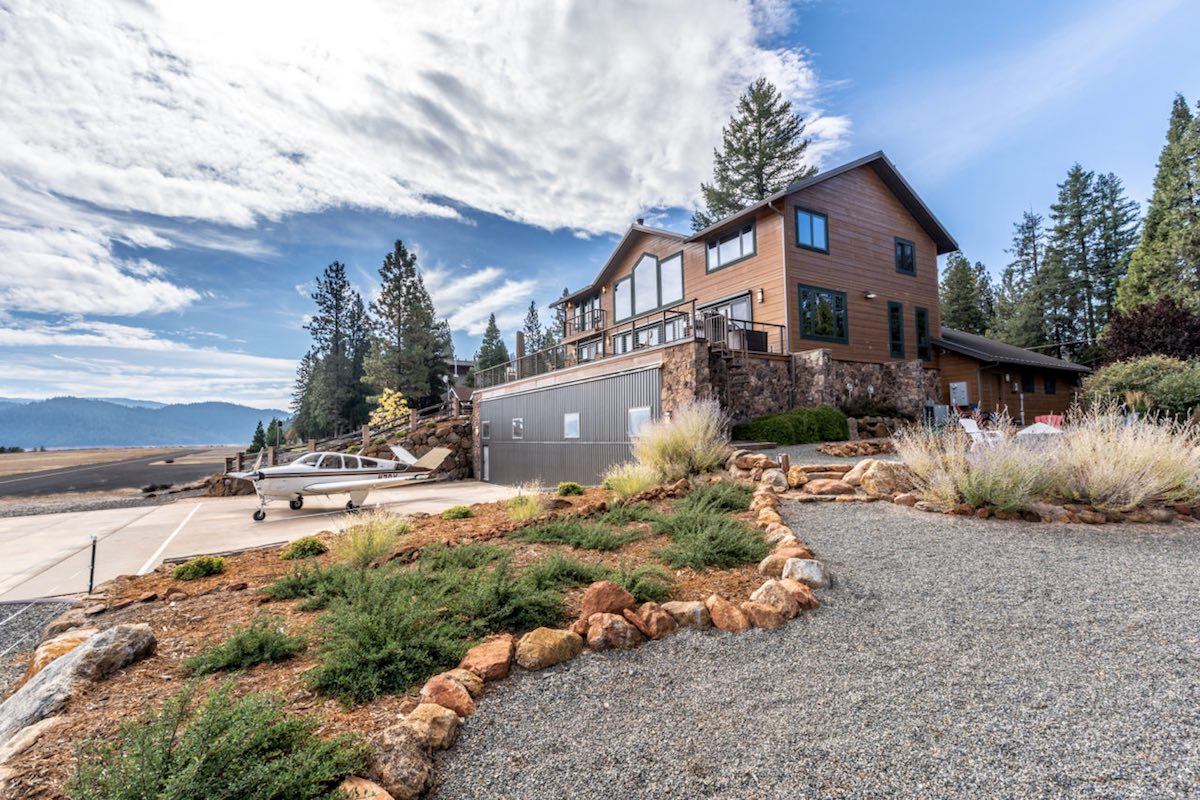 For high-profile entrepreneurs and celebrities, flying isn't just a quick, convenient means of travel: it's a way of life. Rather than boarding a private jet or riding first-class, some of the world's elite prefer to pilot the plane themselves, purchasing their own aircrafts to explore far-flung destinations. Buying a private plane is a hefty investment, however. It requires fuel, maintenance, and a hangar for storage. That's why some aviation enthusiasts seek out estates with personalized airstrips in spacious, exclusive locations. These spaces afford owners tremendous freedom to either relax around the house or embark on an airborne adventure — or do both in the same day! Here are several stunning estates on the U.S. market today that feature their own runways and hangars, perfect for those who feel most at home in the open skies.
A Pilot's Dream, Trinity Lake, CA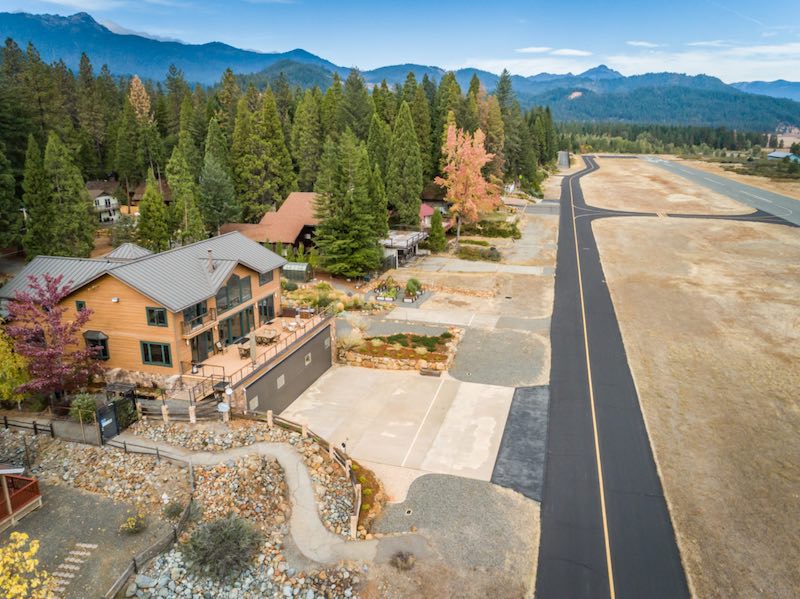 Located in the lush forests of Northern California, this Trinity Lake property is a pilot's paradise, boasting a 2,650 square foot airplane hangar with an enormous tool space. With three bedrooms and three and a half bathrooms, the estate is roomy and ritzy, totaling an impressive 4,125 square feet. The perimeter is surrounded by the gorgeous Trinity Alps, and the home's airpark is the only one situated on a lake in California.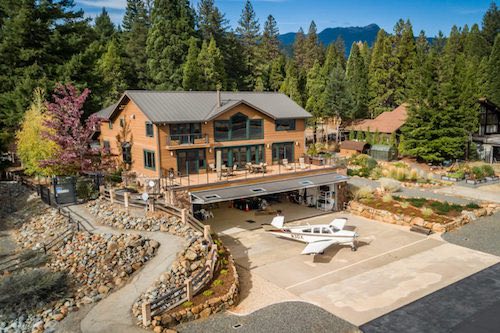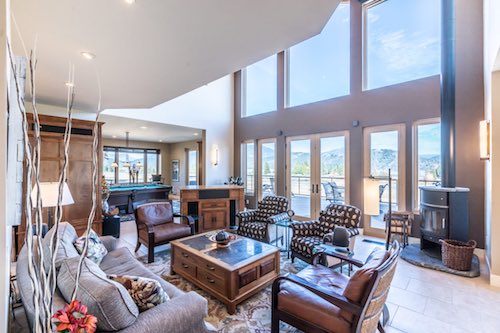 Some standout amenities include a versatile hobby room, eye-catching lawn ornaments and sculptures, dazzling soapstone kitchen countertops, and a breakfast bar. The ceiling beams of this luxurious home are composed of recycled Douglas fir, giving the space warmth and character, and the low-maintenance bamboo flooring means residents can spend their time luxuriating or taking to the skies instead of mopping and cleaning. The remote location, which used to be an old mining town, offers unparalleled views, an intimate setting for entertaining or escaping the hustle-and-bustle of everyday life.
Airport Estate, Pocono Mountains, PA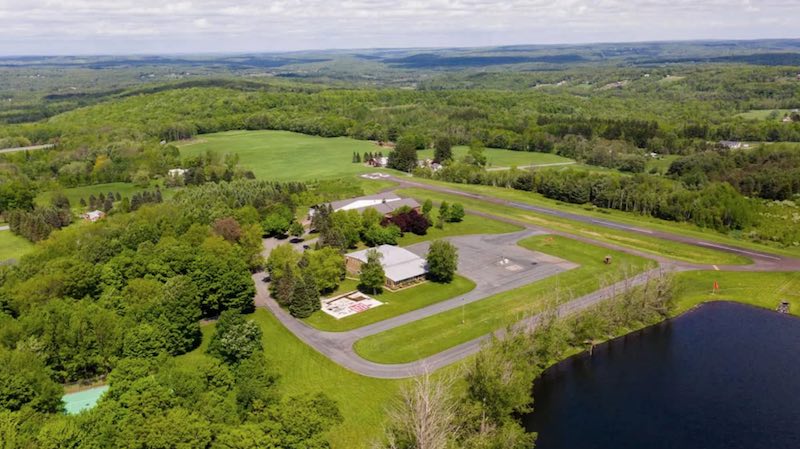 Situated on 268 acres of forested land, this airport estate is just a few miles from Scranton, PA, and its vast hills and landscapes are a sight to behold. The property is home to a 10-acre lake stocked with fish, making it an ideal hideout for someone looking for some alone time. Other notable features of this acreage include its abundant office space, which can be rented out to generate income for the property's owner, as well as its recreation areas overlooking the lake. The outdoor spaces are ideal for hosting large gatherings, and with its two tennis courts and baseball field, the facilities offer a fantastic spot for leisure in the great outdoors.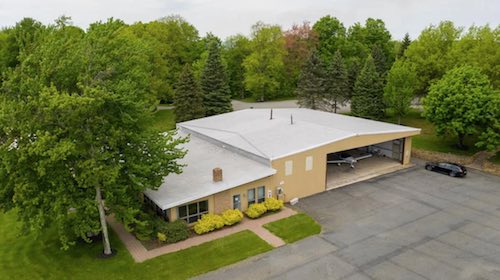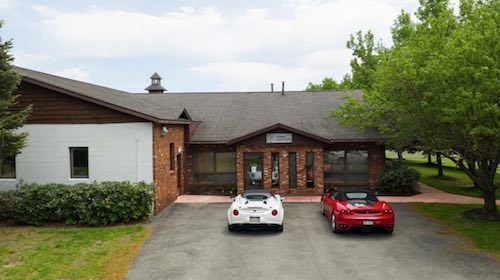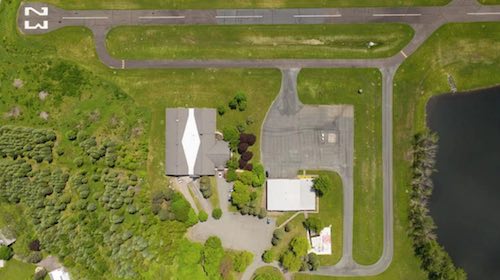 If desired, the landing strip can also be renovated into a racetrack for go-kart owners, while the hangar offers tremendous amounts of space for tuning up a vintage airplane. At 1.9 million dollars, the house is a worthwhile investment for discerning residents, eager to take to the skies.
Handleman Sky Ranch, Oxford Township, MI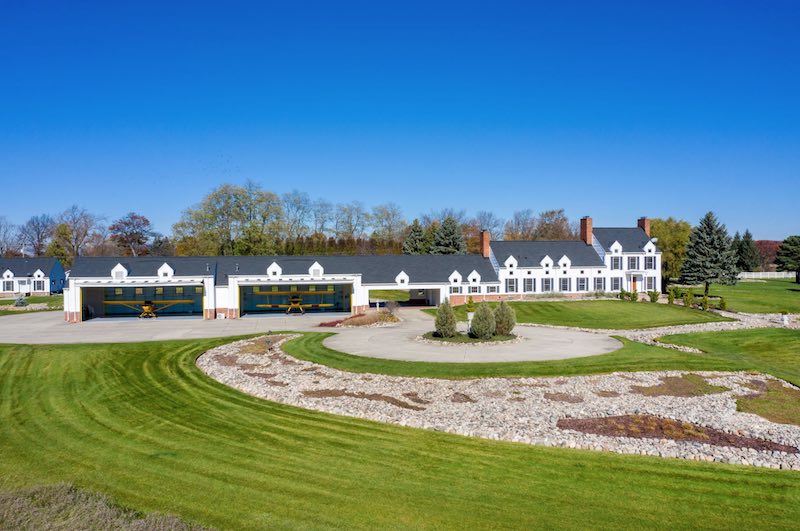 This magazine-ready property sits on a 160-acre nature preserve in the exclusive—and exquisite—township of Oxford, Michigan. The landscape is decorated with sprawling flower gardens and thriving orchards, providing ample avenues for taking refreshing walks through nature. The surrounding woods have been manicured for optimal aesthetics; they are an ideal location for a scenic hike or a relaxing bike ride with guests. The property houses two landing strips for aviation, and a multi-purpose garage that can serve as a hangar or as a stable, should residents wish to convert the estate into a functioning farm.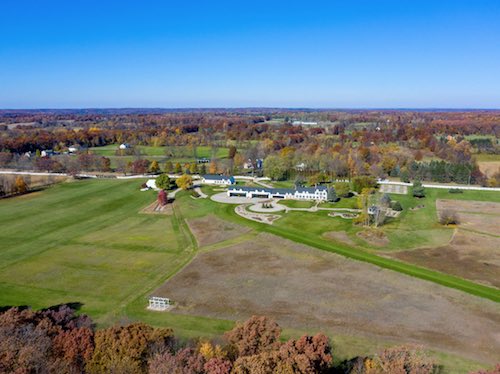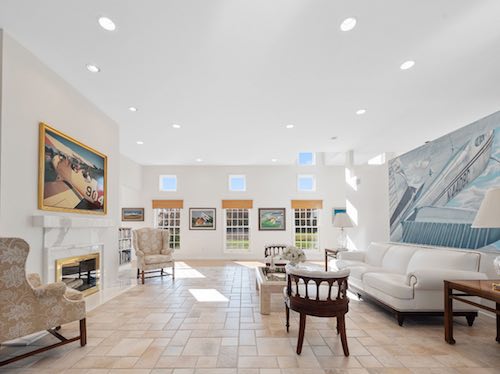 All the appliances, the roof, and the AC/heating units have been recently upgraded, so the whole space is modern and move-in ready. At a comfortable 40 minutes from downtown Birmingham, Michigan, Handleman Sky Ranch is the pinnacle of elegance, a pilot's private sanctuary.