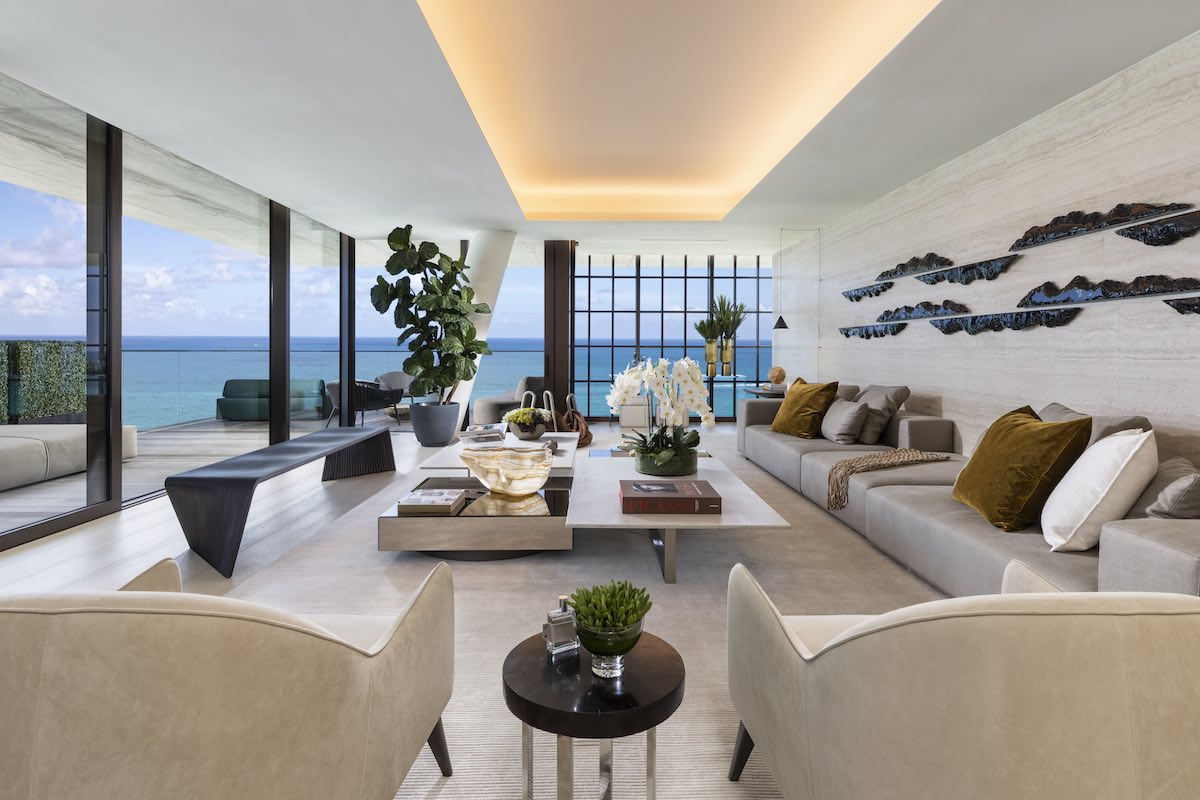 Miami's Surfside neighborhood is world renowned for luxurious lifestyles and wide, tranquil beaches. Now, one of its most beautiful and lavish living spaces is available for purchase. Dubbed Residence 701, this spacious 5,200-square-foot residence is the last of just sixteen properties located in Arte – a stunning oceanfront structure designed by legendary Italian architect Antonio Citterio.
Designed to convey a "Mediterranean way of life," this three-bedroom, three-bathroom masterpiece draws from the classic European apartments of the 1920s and '30s. Soaring floor to ceiling windows soak 701 in warm natural lighting and provide unobscured views of the Miami skyline to the west and the Atlantic Ocean to the east. The numerous private terraces wrapping the property are made of fine Brazilian Ipe wood decking and serve to further accentuate these breathtaking vistas.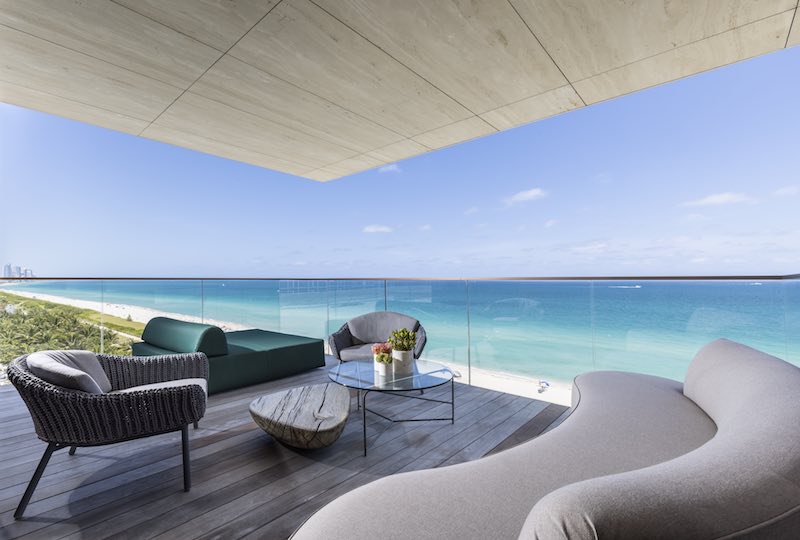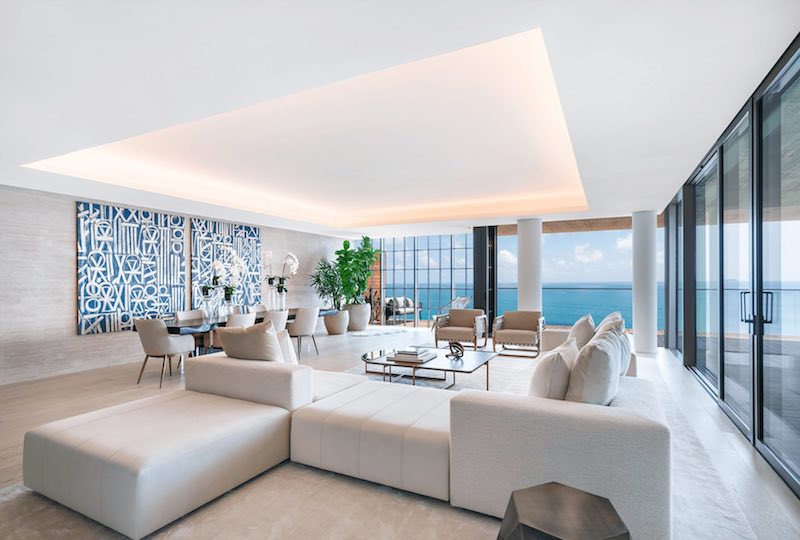 The master-craftsmanship and utilization of premium materials is prevalent throughout the entire property. Bronze detailing, European wide-plank white oak flooring, and Roman style travertine walls are just a few of the inner workings that make Arte properties among the most unique and exclusive penthouses in the world. With a layout designed to maintain privacy between bedroom suites and the penthouse's common areas, everything about 701's design has been executed with quality and functionality in mind.
The exquisite attention to detail continues in the kitchen which is masterfully placed in the center of the home allowing it to flow seamlessly into a spacious dining room and parlour. Trimmed with oak cabinetry and white marble countertops, the kitchen is a modern culinary workshop. Equipped with state-of-the-art appliances and a full-height wine fridge, 701's kitchen is a perfect companion for the gastronomer of any ability or taste.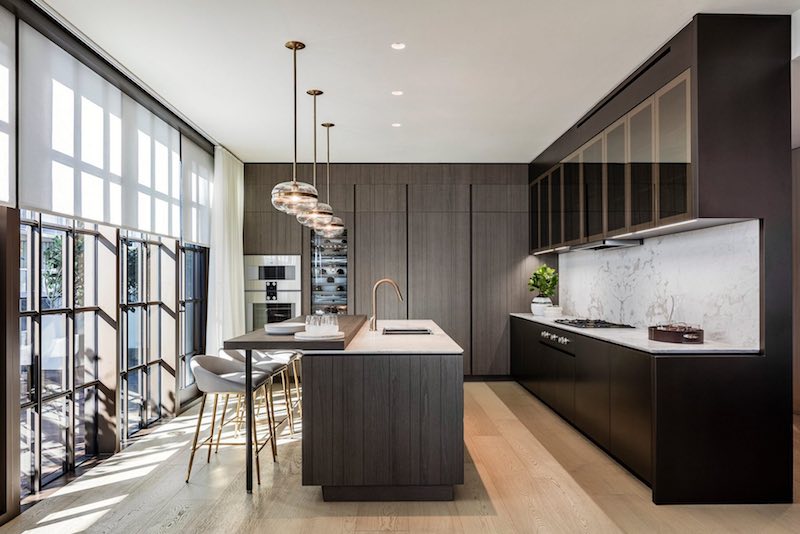 Even the washrooms are marvels of comfort and style. Designed to invoke feelings akin to a spa retreat, Citterio has fused the ambiance of Roman baths with contemporary creature comforts. Gorgeous marble and brushed bronze fixtures serve as perfect aesthetic accents to custom oak vanities, walk-in showers, and sculptural soaking tubs.
Being one of just sixteen properties located in Arte entitles owners to an abundance of first-class services and amenities. A rooftop tennis court, full-service sauna and steam room, lounge, meditation pond, and catering kitchen are just a few of the facilities at Arte residents' disposal, with future plans to include a golf simulator and cigar room as well. The property is also family and pet friendly, offering a designated children's playroom and a pet runway and relief corridor. Residents of Arte will also enjoy using Miami's only private, indoor, beachfront swimming pool.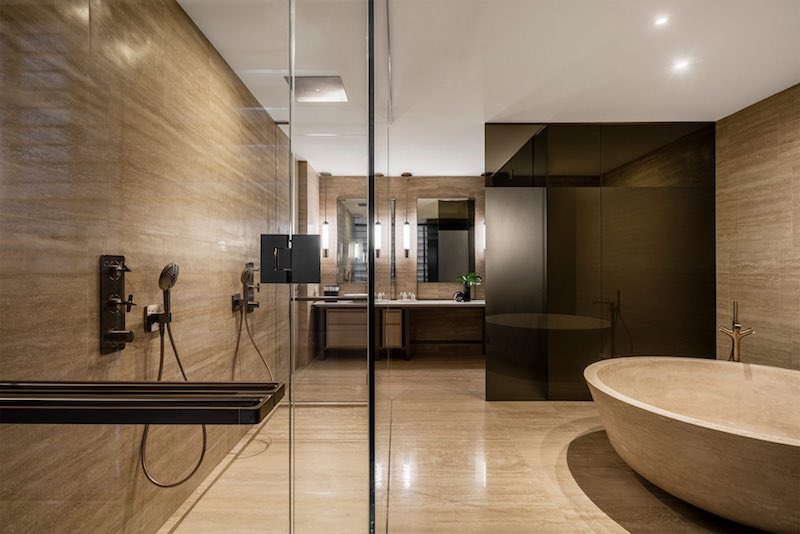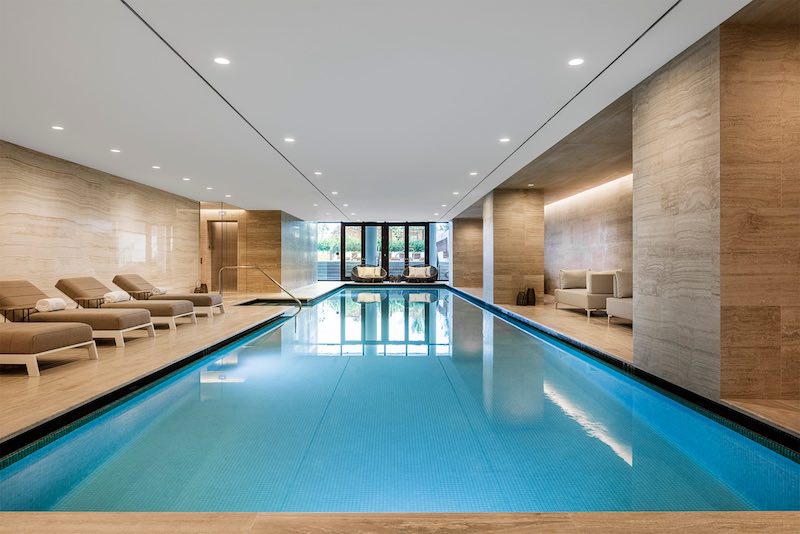 With Arte being his first ever completed project in the US, Citterio has successfully synchronized the vibrancy and liveliness of Miami with the classical beauty of Europe and the Mediterranean. Coming in with a price tag of just under $12M (202 Bitcoin) Residence 701 at Arte is sure to draw the attention and adoration of some of real estate's most refined connoisseurs.
Note: Developers Alex Sapir and Giovanni Fasciano popularized using cryptocurrency when they sold Arte's prime penthouse for $22.5 million in crypto. This was possibly the most expensive condo deal ever done in cryptocurrency in America. The developers believe that blockchain investors are looking to diversify their portfolios and are shopping for ultra-high-end real estate.