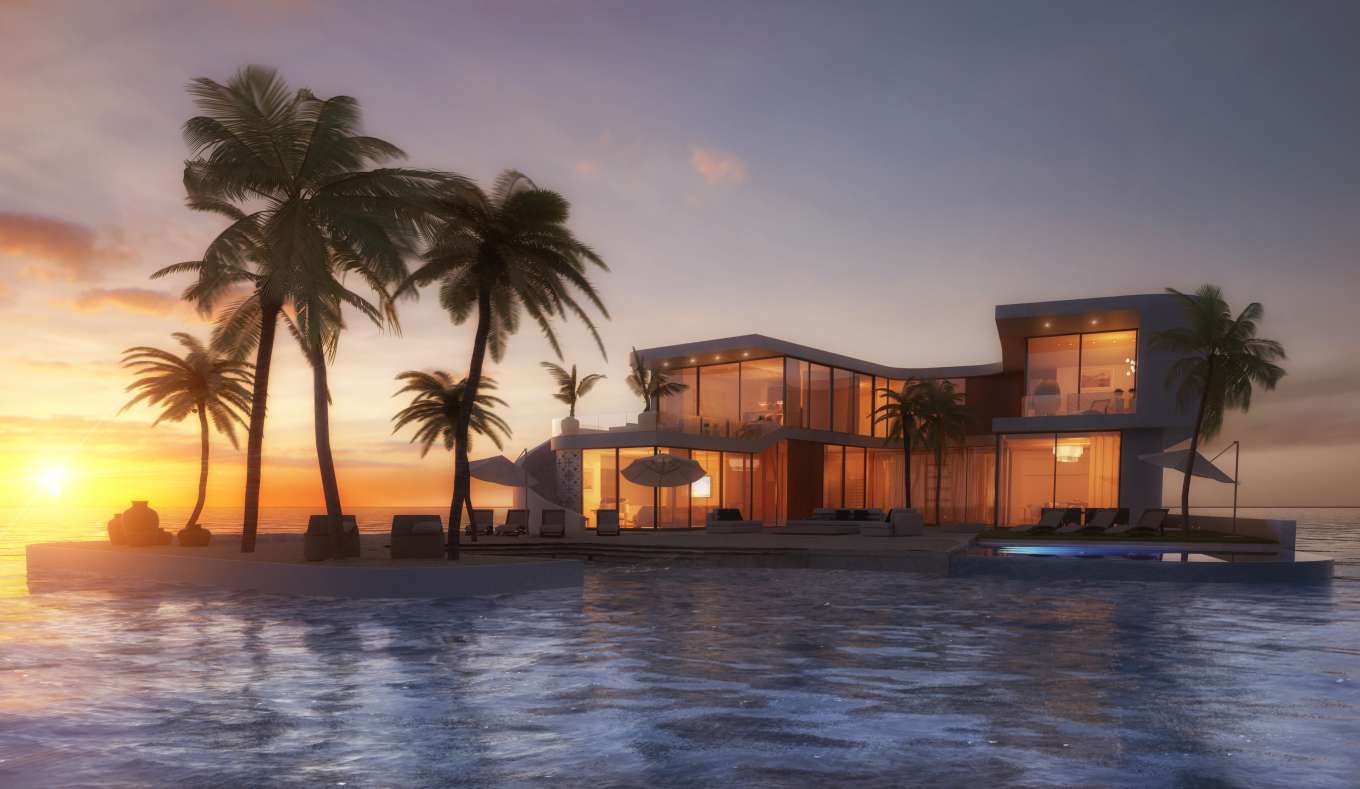 "A private island is the ultimate trophy asset," says Nicholas Candy, CEO, Candy & Candy. Not only for financial return, but for the remote privacy an island can afford. But, with owning an island, say, in the Caribbean, comes unpredictable weather and high construction costs. So what if you could customize your own luxurious floating residence and place it anywhere in the world? You would be able to enjoy your privacy while having the comforts of both a modern luxurious home and seclusion with no interference. All of this is already possible and already on the market for you.
Amillarah Private Islands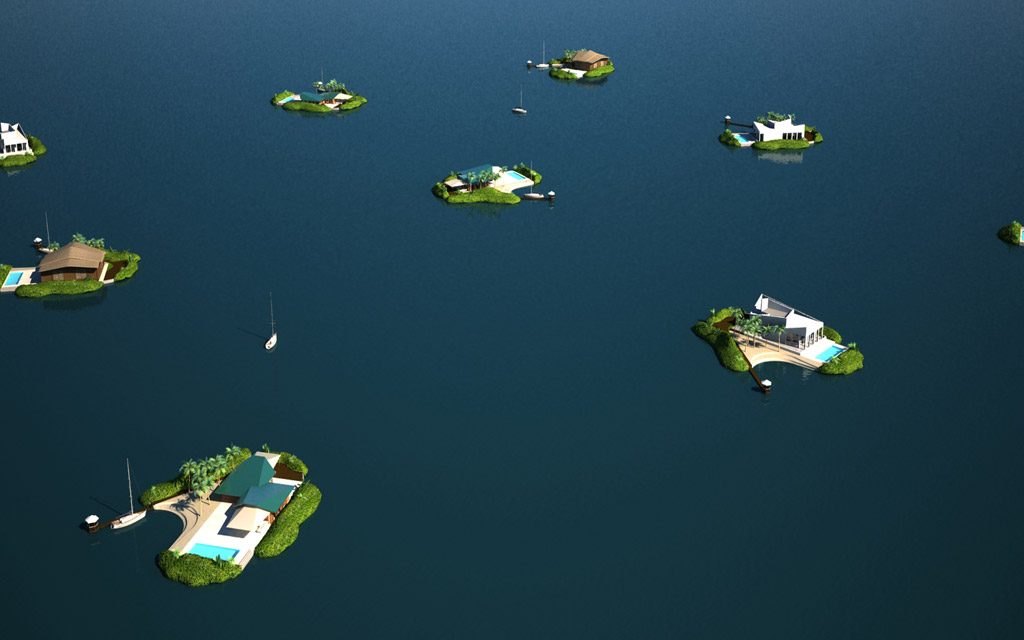 In 2005, Dutch Docklands constructed thousands of floating homes in the Netherlands. By 2010, they helped create a floating masterplan to deal with the Maldives's rising sea levels. And in 2015, along with their new partner Christie's International Real Estate, they presented the Amillarah Private Islands which focuses on building self-sufficient, eco-friendly floating private residences (islands).
Koen Olthuis – Designer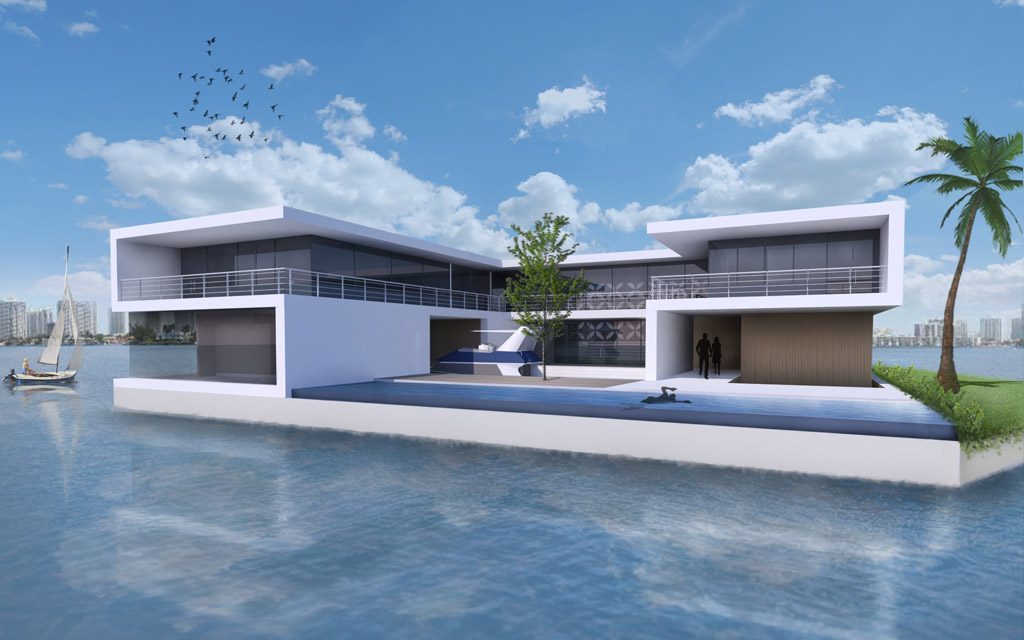 Koen Olthuis is the Amillarah Private Islands designer. Not only is he an active member of the Flood Resilient Group but he has a long history of designing on-water properties in the Netherlands. He is an expert in floating concepts, infrastructure, and development, knowing the weaknesses inside and out. Olthuis, named by Time Magazine one of the world's most influential people, created floating islands that are self-sustainable, safe from rising sea levels, and free from environmental impact. When commissioned, the Dutch architect will shape a completely custom island residence that dreams are made of. You choose the style, size, and surrounding details.
Current Projects
While each island is customized, you will find four consistent elements to each: the residence, a private beach, a berthing dock, and a boat. These elements are gracefully represented in the company's logo which resembles a Dutch tulip. Yachts will dock at private jetties with a small pavilion at the end of each jetty.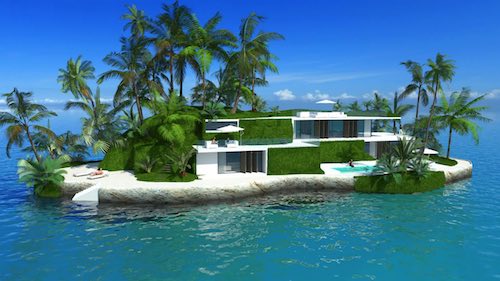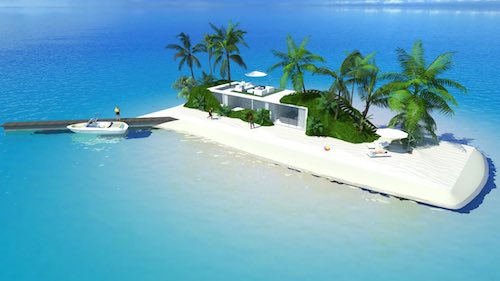 Current/future projects include:
Maldives: 10 water plots in a beautiful lagoon have been set for Amillarah Private Island residences that are just a 25-minute boat ride from Malé and the international airport.
Dubai: 33 Amillarah Private Islands will be developed on 'The World Islands' Project.'
Miami: 30 Amillarah Private Islands and a VIP amenity island will float in a 175-acre lake connected to the Inter Coastal and the Ocean. Miami is the first U.S. location.
Many other prime locations, like New York, are being considered around the world.
Environmental Impact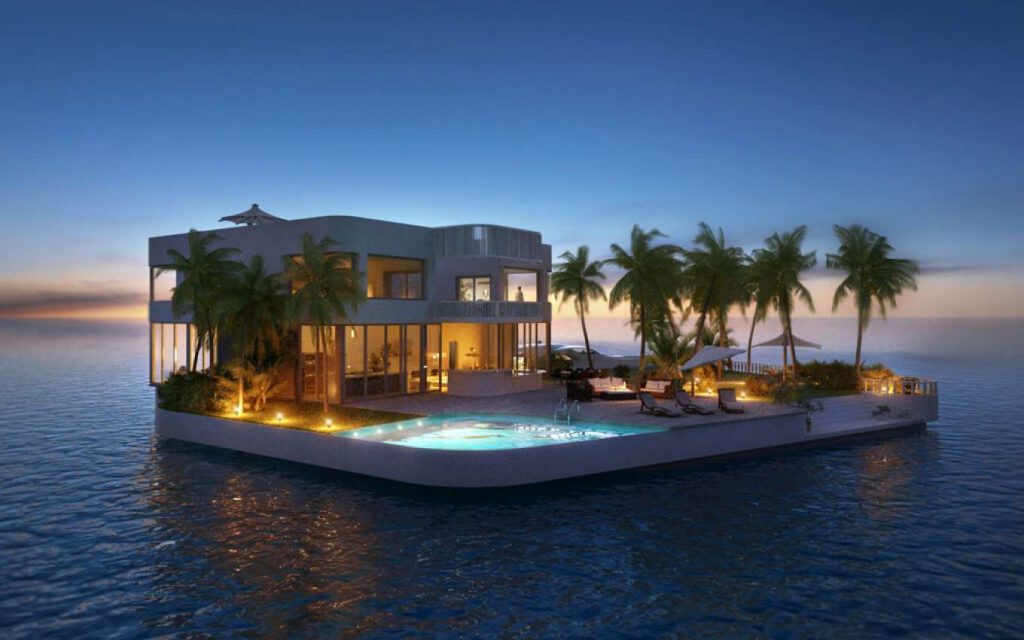 Many criticize private island buyers for the negative impact they have on the ecosystem. But the Amillarah project focuses on keeping the environmental impact to a minimum by using green utility technology and by designing the island's base to last more than a century.
The designers have also teamed up with Jean-Michel Cousteau's Ocean Futures Society to find better ways to create new habitat for sea life to live underneath.
The 'Amillarah Private Islands' are man made, self-sufficient, scarless, and all contain the latest state-of-the-art technology. They can be located anywhere on a body of water and will rise and fall with sea levels.