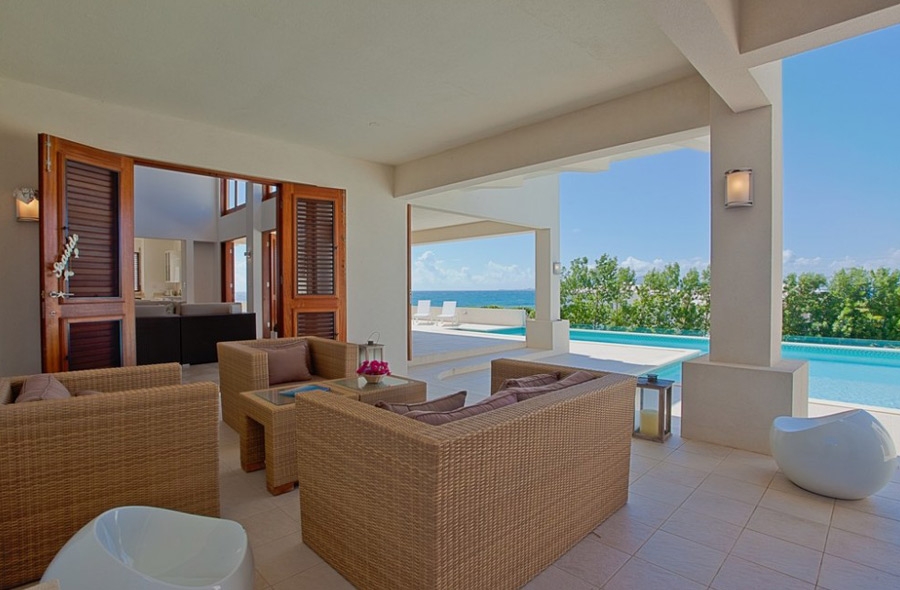 Anguilla is one of the northern Leeward Islands measuring just 35 square miles and home to 15,000 people.
It is casual and easy, a unique blend of high style and low-key elegance, and the best of the good life set to a slow and casual island tempo.
Anguilla is an experience that captivates our visitors and creates friendships and memories that last a lifetime. A British Dependency island Anguilla is known for its friendly local people, low crime rate and world renown cuisine.
Anguilla boasts 33 pristine, unspoilt and uncrowded white sand beaches leading down to tempting crystal clear turquoise waters and spectacular coral reefs. The Anguilla property market is geared towards the luxury end of the market, including some of the Caribbean's most opulent homes and small-scale luxury real estate developments with sea-view condos and apartments for sale. This quiet luxury hideaway attracts the jet set crowd from visiting Hollywood stars to luxury yacht owners.
Jackie Pascher, owner and broker of Island Dream Properties has resided on Anguilla for 22 years and is a top selling agent on the island. The firm represents homes from $350,000 to $25 Million as well as beachfront resort condominiums. Jackie will assist you through the buying process which typically takes 3 months from submitting the offer to closing.