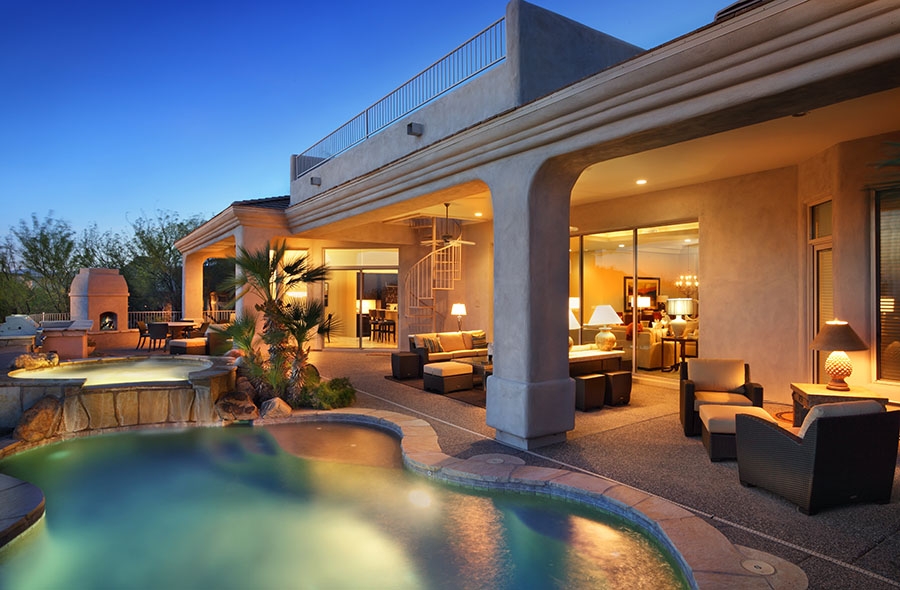 Equity Estates' proven model of a co-owned portfolio of luxury residences delivers rewarding experiences and results!
As the real estate and travel industries continue to show signs of resurgence, Equity Estates, an Atlanta-based company, has carved out a niche that combines superlative homes and vacation experiences with a compelling real estate investment. The company is well positioned to capitalize on demand in both areas through its Luxury Residence Fund™, Equity Estates Fund II, LLC (Fund II). Launched in 2013, Fund II follows the successful subscription of Equity Estates Fund I, which assembled an impressive portfolio of $3 million vacation residences throughout the United States, Caribbean, and Mexico.
In contrast to vacation and destination clubs, Equity Estates investors (a.k.a. owner members) receive an ownership interest in the Fund, which governs itself with strict covenants that earmark use of proceeds for buying the homes—financial transparency, limited debt, and alignment between investors and management are key principles. Launched in the fall of 2006, Equity Estates Fund I was sold out by 2012, prompting the launch of Fund II the following year.

Owner members have access to more than 70 residences spanning 30 countries. The portfolio—which includes homes in Lake Tahoe, CA; Grand Cayman Island; Turks & Caicos; Punta Cana, DR; San Diego, CA; Bali, Indonesia; Paris, France; and Tuscany, Italy among others—reflects the demands of exacting clientele from across the country. Equity Estates believes that its model—centered on wealth preservation—will enable investors to make lodging costs non-existent when taking into account prospective gains on investment.
"This is one of the best performing investment that I've made. Not only am I having a great time, but I also anticipate great returns when the fund divests the portfolio," said Rick Covert, a Flower Mound, Texas-based entrepreneur who sits on the board of the fund, is an owner member, and enjoys traveling to the residences with his friends and family.
Pending size of investment, investors enjoy between 15 and 180 nights of usage in the private portfolio of residences. Five-star services are delivered by personal travel concierges and on-site hosts. The fund offers the greatest availability in the industry, and intentionally underutilizes the portfolio to maximize investor access. "We think less like hotel industry executives," says Brandon Dale, the company's managing director, "and more like a cooperative that shares owned assets."
"Success is measured by return on investment and return on living. We take pride in designing inspired experiences that create lifelong memories," noted Founder and CEO, Philip Mekelburg. From organizing a father-son deep sea fishing excursion in Los Cabos, to planning a wedding at the Empire State Building, The Equity Estates team delivers returns which can't be measured merely in dollars and cents.
If you are interested in learning more about Equity Estates, an executive summary is available for download at WhatIsEquityEstates.com or you can call to speak with one of the firm's investor relations managers at 800-413-3340.