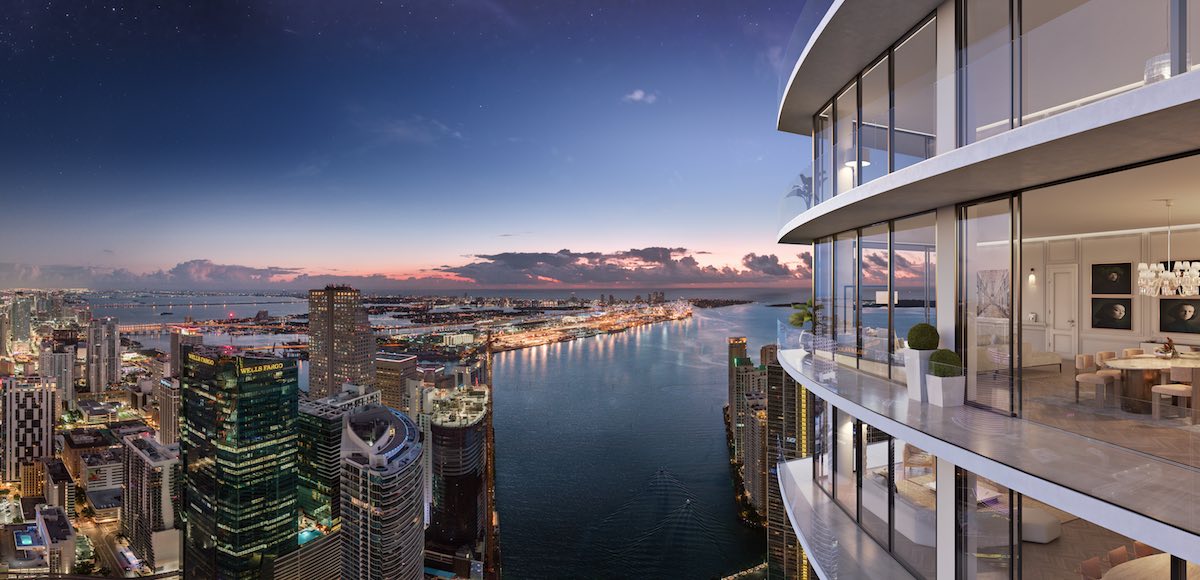 Brickell is one of Miami's hottest neighborhoods. Situated near the center of downtown, the area serves as a hub for businesses and restaurants, bars and high rises, making it a desired location for anyone hoping to partake in the South Florida high life. The neighborhood's close proximity to iconic Miami Beach is another selling point, and because Biscayne Bay is just a few steps away, residents don't have to walk far to soak in gorgeous ocean views and cool Caribbean breezes. Drawn to Brickell's attractive location, real estate developers Related Group and SH Hotels & Residences have teamed up with an unlikely partner—French crystal manufacturer Baccarat—to construct a condo complex in this coveted zip code. The finished product promises to be a stunning group of properties, specially designed for out of this world tropical luxury.
Fit for Royalty

Scheduled for completion in 2025, the 75-story Baccarat Residences Miami consists of 28 riverfront flats and duplexes, 324 tower residences, and eight spectacular penthouses—all with sweeping views of the Miami skyline. The development functions as a sister property to a Baccarat high-rise in New York; the exteriors of both buildings showcase the French crystal company's flair for elegant glass facades that shimmer in the sun. Drawing from centuries of tradition and experience, Baccarat, which was initially established by decree of France's King Louis XV in 1764, has integrated exquisite crystal accents into almost every surface of these condos. New York-based designer Meyer Davis has also crafted the interiors to be a unique blend of stylish Art Deco and 18th century opulence—creating a level of luxury that is fit for royalty. Another unique feature included in each condo is the built-in DARWIN home intelligence network by Delos, which regulates temperature, air quality, and light quality automatically.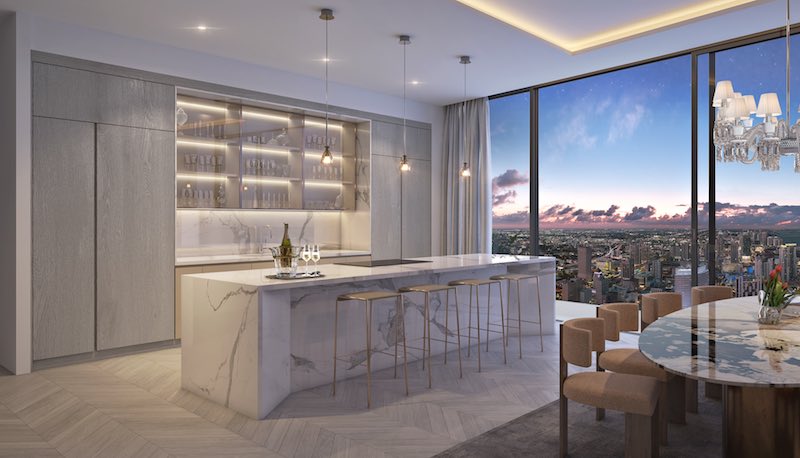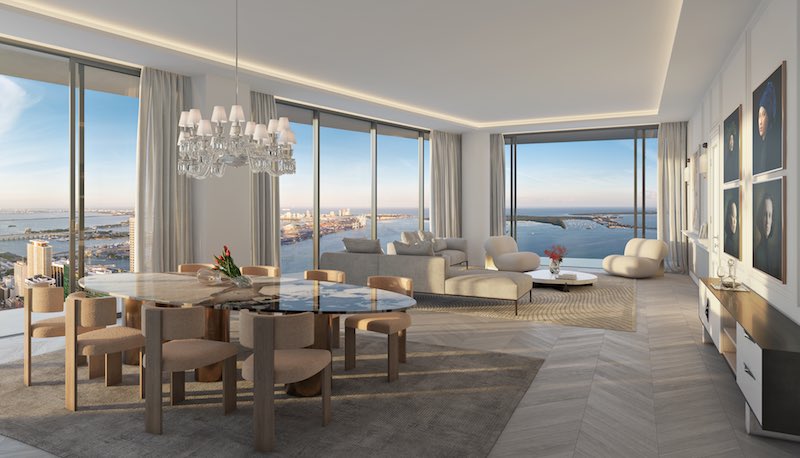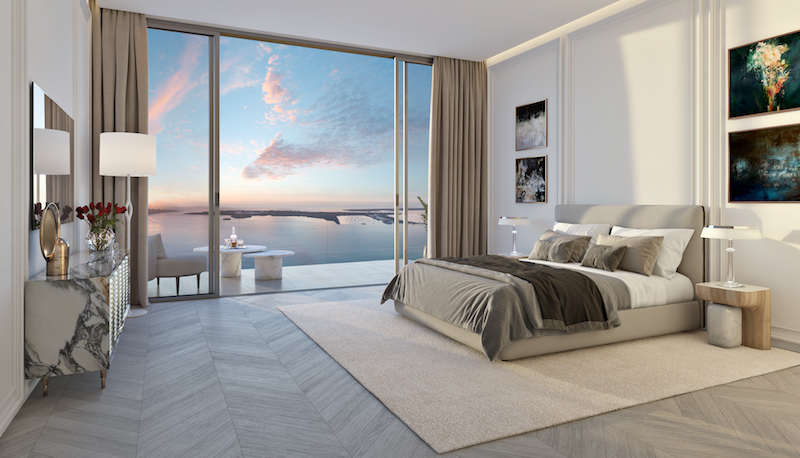 The shared spaces of Baccarat Miami are both roomy and tranquil, filled with sophisticated details that insulate residents from the stresses of metropolitan life. Gorgeous art pieces adorn every wall, while the entryway's private gardens and the foyer's high ceilings welcome owners into this secluded sanctuary. Even the building's elevators are exclusive, providing secure and direct access to all living spaces. Outside, residents are treated to a sequestered promenade, with up-close views of where Biscayne Bay meets the Miami River—a perfect location for relaxing evening walks. Baccarat Miami's community spaces include zero-entry heated saline swimming pool (with a nearby cabana), and a Grand Salon, where residents can host lavish events and social gatherings. There is even a high-end Clubroom with multimedia capabilities, a billiard table, and a full bar and kitchen so that residents can unwind with a more intimate group of friends. These amenities afford residents endless possibilities for living it up while soaking in the Miami sun.
World-Class Concierge Service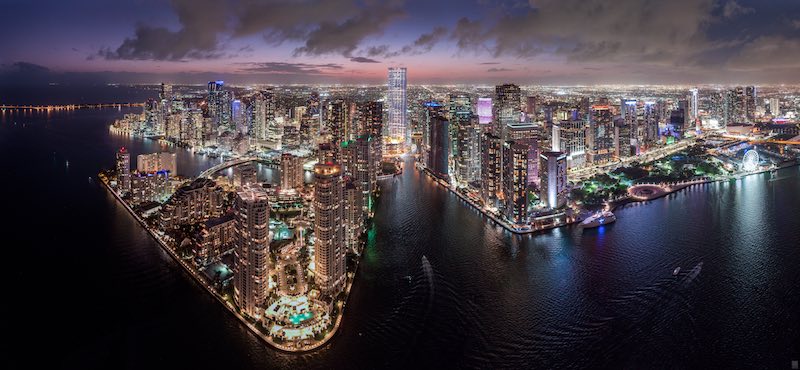 Baccarat Miami staff are also dedicated to meeting residents' specific needs and making their daily life a little easier. In addition to full concierge service, the building comes replete with a spa and gym facility, where owners can receive full-body massages, get a haircut, relax in the sauna, and work out on state-of-the-art equipment, selected by Altitude Fitness. Doormen greet residents as soon as they arrive, and the building's staff work diligently to help arrange childcare, pet care, and personal shopping services for residents on the go. This comprehensive service elevates Baccarat Miami to unprecedented levels of convenience and class, and the building's marina even allows residents to park and store their private yacht. Owning property here helps guests feel like even the minute details of their lives are under control, allowing them to maximize their time, efficiency, and relaxation.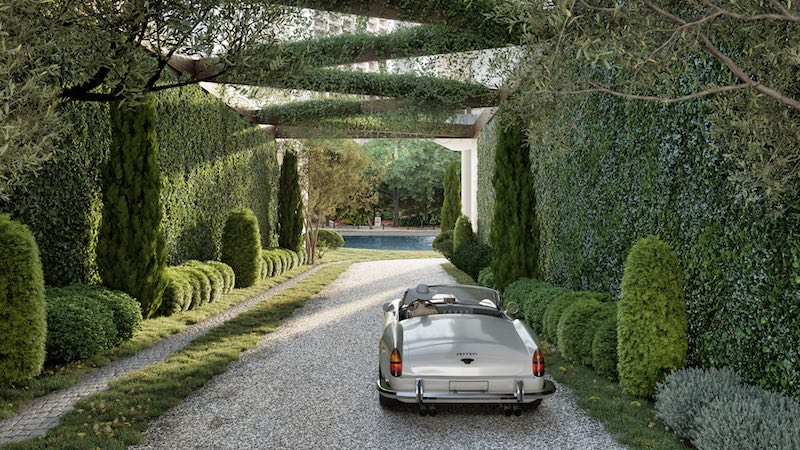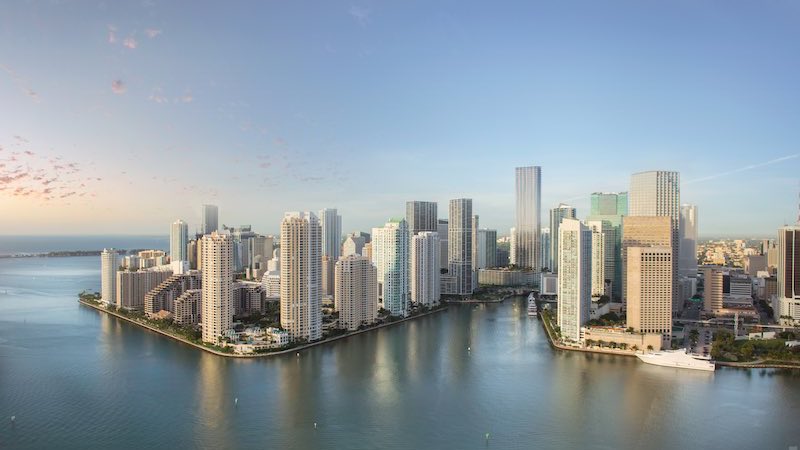 Baccarat Crystal Company, whose original manufacture still operates in Alsace-Lorraine, France, has assembled world-class products for Coco Chanel, Czar Alexander the Great, the King of Thailand, and countless others over the years. Now its reputation for quality and luxury has expanded into Miami real estate, transforming Baccarat Residences Miami into a sumptuous paradise. The collaboration between Related Group and the well-orchestrated services of SH Hotels & Residences is a match made in heaven, shaping this Brickell high rise—and its amenities—into a palatial resort, a Miami-dweller's Caribbean dream come true.
For more information, visit baccaratmiami.condos