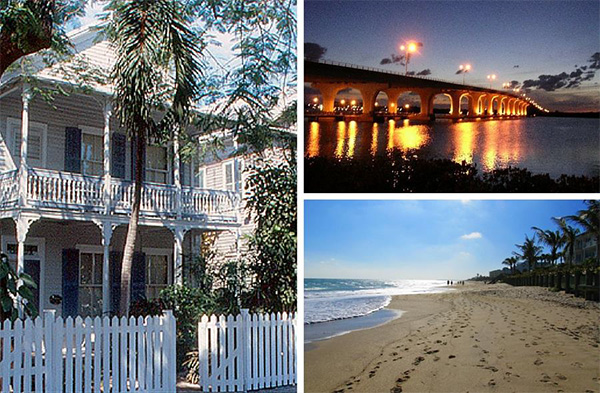 Known as "The Hamptons of Florida," Vero Beach continues to build an impressive blended community of seasonal and permanent residents.
Over the past two years, the barrier island real estate beachfront market has tripled, attracted wealthy investors and high profile clientele because of the affordability of properties directly on the Atlantic seaboard.
Treasure Coast Capital Trust has recently placed their stake in the sand by securing project‐based real estate opportunities for their clientele looking for short term real estate investments as well as long term vacation getaways.
"We examined the entire Atlantic seaboard to locate an area experiencing an increase in property values and include a small town community setting with‐‐fine dining, hotels, diverse economic indicators, unspoiled beaches, and a small town community charm. Vero Beach lives up to its name of the Treasure Coast," says Chris T. Delaney, CEO of TCCT.
In October 2015, Elite Airways, headquartered in Melbourne, Florida, announced direct flights from Newark to Vero Beach airport based on the demands for easy access to both beaches and waterfront living.
The Charm of Treasure Coast
Centrally located 70 miles south of Kennedy Space Center, Vero Beach is part of 543 square miles of Indian River County renowned for its Indian River citrus groves producing oranges and grapefruits with an international reach. Relatively low labor costs and inexpensive building sites, plus the absence of state income tax, continue to attract industry.
Treasure Coast Capital Trust works with local realtors in securing beachfront real estate opportunities for their out of town clients who either use their own finances or those of a Self‐Directed IRA investment to secure the financial commitment. Through the TCCT program fondly coined 'Live the Dream,' they assist in securing the property below market value and stay with their client to handle all facets of the remodel and preparation necessary for the client to achieve a smooth closing. Under the watchful eye of their dedicated property managers, no detail is left for chance. Live the Dream clients stay in the loop with regular video updates via a secured portal which shows all construction progress and access to the property.
Whether the investor is looking for beachfront property in the exclusive area of John's Island or in the downtown beach community close to the Museum of Arts, we invite you to experience the unspoiled charm and warmth of the newest jeweled community called Vero Beach.
For more information on the TCCT real estate projects currently available, please visit:
www.tccapitaltrust.com or call our offices at 914‐525‐0250.