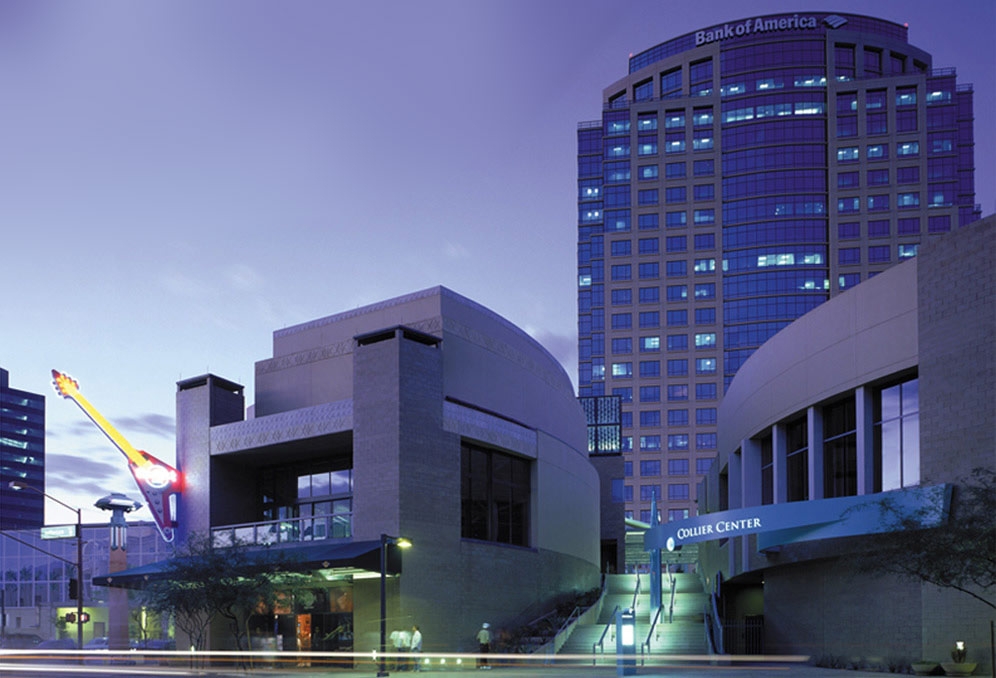 Chances are pretty good that you've heard of the name Barron Collier before.
But what you probably don't know about the real estate giant is that it's more than an overnight success; its roots reach all the way back to just after the Civil War, and it's still owned by the original family. The Barron Collier story is fascinating to be sure, and it all starts with a baby born in 1873.
The Barron Collier Story
That child was Barron Gift Collier, the son of confederate soldier Cowles Myles Collier. As Barron grew up in Hampton, Va., he knew that a career in the military such as his father's wasn't for him, and instead decided that he wanted to go into business. What business would come later to him, but he started early. At just 16, he was already working a full-time job soliciting freight cargos for the Illinois Central Railroad.
Barron's first hint at success came when he met someone who made street lights powered by gasoline. Barron ended up selling the system to the City of Memphis, which generated enough capital for him to invest in a printing plant. That company sold advertising banners to streetcars and trains, and wasn't making any money doing so. Barron saw the potential in the project, and ended up turning that into one of the most profitable parts of the company, generating more capital for him in the process. He turned that business into a huge success, eventually taking the company up north to New York City where he could really flourish — and that's exactly what he did.
As he started making his millions, his path eventually led him to Florida where he would start buying property first for himself. This was at the turn of the century, and Florida wasn't the tropical paradise it would soon become — and that's because Barron hadn't built it yet. He continued to buy up property, even doing so through the recession of 1920 (and against the advice of his peer and friend, J.P. Morgan), eventually owning over a million acres of property in the then undeveloped wilderness. He worked with the state to get roads to these areas, and organized most of the infrastructure as well to get the ball rolling. It wasn't easy going by any means, but in the end, Barron was partially responsible for making Florida the great state that it is today.
A Family Tradition
After World War II, it was time for Barron to turn over the reins of his company to his sons. The company grew hand in hand with Florida, as advances in technology (mainly air conditioning and mosquito control) made the area more tolerable to live in. When his eldest son, Barron Jr., passed in 1976, control of the company went to his heirs. Barron Collier Companies as we know it today is made up of the fourth generation of family members and is run by co-presidents, Katie Sproul and Blake Gable.
Blake Gable is currently the president of the real estate division, as well as gas and oil operations. "It's been about twelve years that I've been [at Barron Collier Companies], and I had the opportunity to work on a variety of different things including the construction of a new town in Florida from the ground up and a prominent business center in Phoenix known as the Collier Center."
But growing up Collier as it were, it's not just a given that you'll end up in the family business, and they still raise their children to be as grounded as possible. "My first job was working at the newspaper that we owned, and my second job was working at a gas station that we owned, and both were making minimum wage," Gable recalls. "My parents always did a good job of making sure that we had the right values in place."
Even though the family and the company are substantially larger than they were in the early 1900s, there's still an entrepreneurial spirit that rides through the business. "The family has really been great about giving us wide latitude to bring back to the board projects that are interesting, fun and maybe a little unique and different," Gable says.
More Than Just Property
Barron Collier Companies doesn't just own a ton of land, they also own multiple joint ventures, some of which include office buildings, golf clubs, hotels, shopping centers and even entire communities.
One such example is the creation of Ave Maria, a 4,000 acre town built in southwest Florida. "[Tom Monaghan, founder of Domino's Pizza] was coming to Naples and he was going to build a new university here," Gables explains. "At the time, our late CEO reached out to him through a friend of a friend and next thing you know, we're down the path of creating the first new town and university built simultaneously in America."
Katie Sproul is the president of the agriculture division which grows and distributes citrus, cattle, sod and vegetables to some of the top retailers in the country. In addition, she is the president of Halstatt Real Estate Fund, which oversees the luxury country club community Grey Oaks, in Naples, Florida, as well as the jointly owned La Playa Beach and Golf Resort and Naples' largest mixed-use development, Mercato. "While our family has focused on developing our own land and assets for the past 100 years, we also see the opportunities that lie within joint ventures. La Playa Beach & Golf Resort is a perfect example and one we are very proud of," comments Katie. As she should— the resort receives accolades from various top travel industry publications, beating out several Naples competitors.
Giving Back to the Environment
Barron Collier's roots in the property management business go back pretty far, and so do their environmental concerns. "The reason why Barron Collier Sr. bought all the land out here in the first place is because he loved the beauty of the place," Gable says. "That's something that we all continue to act in; the same corporately responsible manner as he did from the beginning."
Since then, the company has helped to enact other legislation to keep the wildlife and surrounding area safe. Take the Florida Panther Protection Program, for example. In 2008, Barron Collier worked together with various other organizations to ensure that the Florida Panther (an endangered species) was protected from further harm. To do this, they made a fund to create a contiguous range of panther habitat that won't be touched by man, that way they have a safe place to live. This is all happening in Eastern Collier County by the way, an area named for, well, we're sure you can figure it out.
Another example is the Rural Land Stewardship, a program led by Barron Collier. The concept is pretty complex, but long story short, it deals with federal land conservation, and keeping it safe.
There is an oil component to the Barron Collier system, but it's kept just as eco-friendly as the rest of them. "Our oil drilling is really something that we are very proud of, the way that we and our partners have operated, and we certainly expect to continue that as we move forward with additional drilling."
"Our family is proud of its heritage, and giving back to the environment and the community is part of that responsibility," adds Katie. Barron Collier Companies is actively involved in several philanthropies, both local and national, with various family members involved at every level.
What the Future Holds
There's still a lot of land out there that Barron Collier can work with, and many other partners as well. For now, they're going to continue to break the mold by building high-end projects, creating new communities and changing the way our skylines look, one structure at a time. And unlike some large companies, there's still an entrepreneurial spirit that runs through everything they do, which includes partnering with other companies when the opportunity presents itself. It's really an open-minded atmosphere that's rare to find, but definitely appreciated.
One thing that we're certain about, however, is that this company will stay in the family for a long time to come. Gable said it best: "I work for my family, and my kids and their kids. It's a big responsibility, but certainly one that I enjoy."