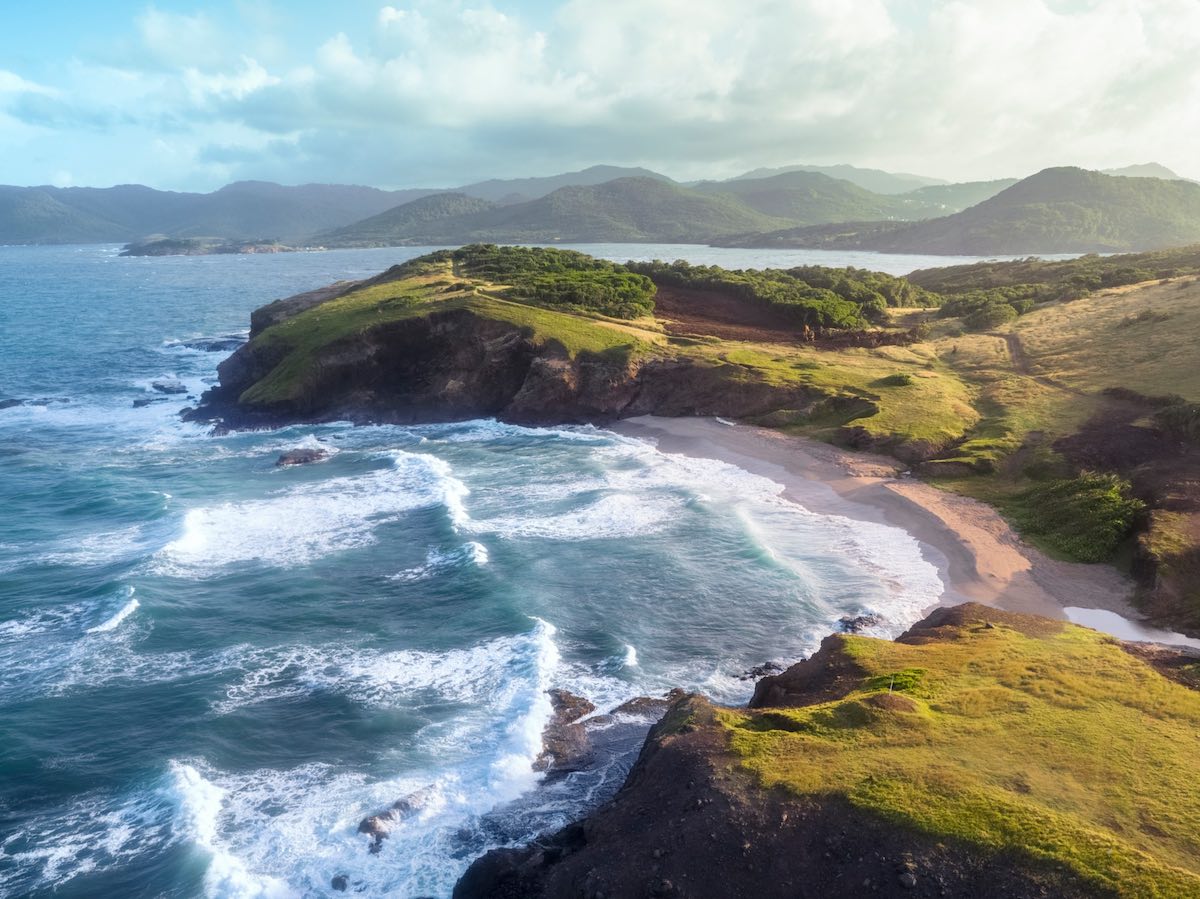 The sun-soaked Caribbean island of Saint Lucia is where your vision of paradise comes to life. From the team that created one of the top golf resorts in North America — Cabot Cape Breton — comes a stunning, all-new luxury resort and real estate destination: Cabot Saint Lucia.
Spectacular ocean views, warm Caribbean air and secluded white sand beaches can be yours — all that's needed is your personal vision. With real estate listings now available, you can take advantage of a once-in-a-lifetime opportunity to create the island oasis you have always dreamed of.
Island living starts here: choose from a limited selection of beautiful lots boasting panoramic ocean views. Take in the stunning vistas from your dramatic hilltop villa, or curl your toes into the sand outside of your beachfront property. Regardless of how you choose to bring your island paradise to life, create it here on one of the most breathtaking islands in the Caribbean.
Get inspired by Caribbean design
The architecture and design of the properties at Cabot Saint Lucia can best be described as distinctly Caribbean. Modern, awe-inspiring homes are built using local, sustainably-sourced materials that honour Saint Lucia's history and culture. Island architecture and contemporary interiors complement the glorious natural surroundings to create an aesthetic that's both laid-back and luxurious. As Richard Evans, Cabot Saint Lucia's Master Architect puts it: "Our design approach can be summarized as Naturally Modern. We use this to describe both the experience of the space and the design language."
With this holistic design approach and Saint Lucia's stunning natural beauty as a starting point, you are able to bring your unique vision of paradise to life; creativity and innovation are celebrated here, and your personal touches will add vibrance and character to the Cabot Saint Lucia community.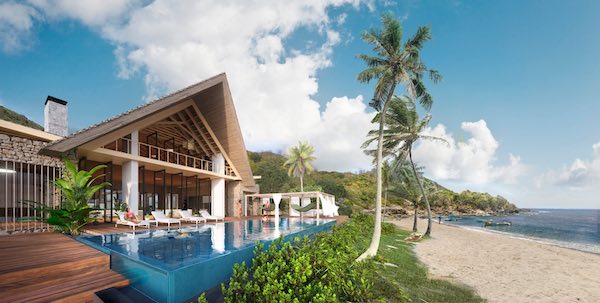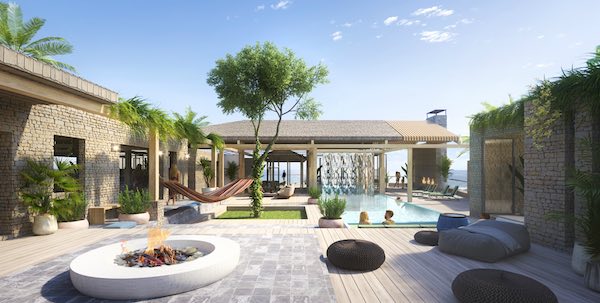 Play world-class golf at Cabot Point
Cabot Saint Lucia boasts Cabot Point; an all-new, world-class championship golf course designed by the team behind Cabot Cliffs — a course that ranked 11th on Golf Digest's Top 100 Courses in 2020. Like they did with Cabot Cliffs, acclaimed golf course architects Bill Coore and Ben Crenshaw have created a stunning layout perched above the water that works with the landscape rather than against it. The course exposes the golfer to the dramatic, magnificent topography of Point Hardy as it weaves through lush terrain, over rocky outcrops and along tropical bays and sandy beaches. A harmonious marriage of open sea and land, Cabot Point is sure to become one of the most sought after golf destinations in the world.
Indulge in premium amenities suited to your stay
When you own property at Cabot Saint Lucia, you also gain access to the world-class amenities of the Cabot Saint Lucia resort. With this exclusive access at your fingertips, your island experience can be anything you want it to be. Looking to put your feet up by the ocean and relax? Lounge all day on Cabot Saint Lucia's beaches, enjoy sprawling views of the surrounding waters and indulge at the beach-side bar or restaurant serving up drinks and locally-caught seafood. Want to treat friends and family to something fancier? Dine at the Caribbean-style Beach Restaurant, enjoy a cocktail at Sundowner's Point or feast at the elegant Cabot Point Clubhouse Restaurant and Bar where you can expect inspired menus crafted using the highest quality ingredients.
Looking to stay active? Keep up with your routine or hone your skills at any one of the many on-site sports facilities including tennis courts, basketball courts, baseball batting cages and more. Put wellness at the forefront of your getaway with pilates, aqua yoga, beach yoga, martial arts, and dance classes. If classes aren't your preference, various hiking and biking trails weave throughout the resort to help you explore in your own way. Following all that activity, unwind in the serene ambience of the Cabot Saint Lucia Spa: pamper yourself with a massage, a facial, or indulge in a volcano mud mask or hydrotherapy treatment. And if you're truly seeking out the unforgettable, join the Cabot Explorers and take part in a snorkeling, sailing or whale-watching adventure to make memories that will last a lifetime.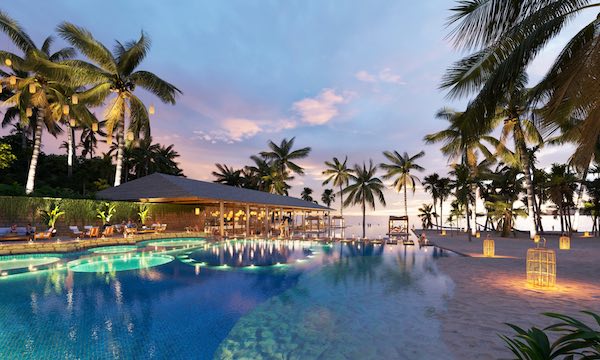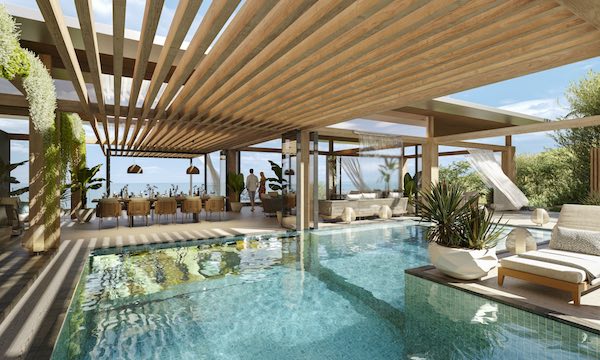 Join our thriving Cabot Saint Lucia community
Ownership at Cabot Saint Lucia means so much more than just taking in stunning vistas, swimming in glorious azure waters, enjoying luxurious amenities and world-class golf. It also means joining a community of like-minded individuals and families. The exclusive membership benefits, luxury amenities and modern-day comforts combine to create an island escape that still feels like home. Additionally, to maintain convenience and security, Cabot Saint Lucia offers an optional property management program designed to create a seamless experience for both owners and guests.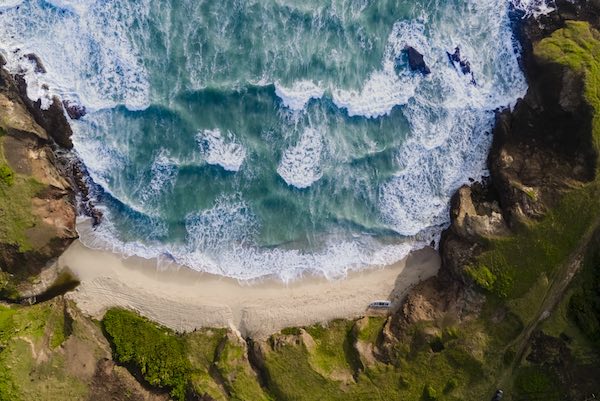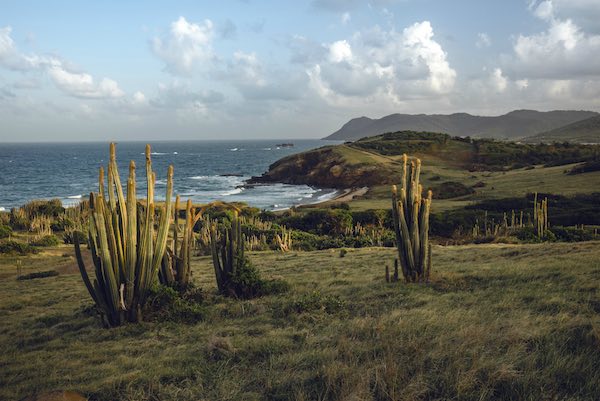 Despite having the feel of a private escape from the rest of the world, travel to and from Cabot Saint Lucia couldn't be easier. Direct flights are offered from the US, Canada, and Europe. With the resort located just an hour and 15-minute drive from the Hewanorra International Airport (UVF) and a mere 10-minute drive from the 6,227 ft runway at the George F. L. Charles Private Airport (SLU), getting to and from the airport is a quick and straightforward process. To make your trip as seamless as possible, a private helicopter transfer can be arranged for trips to and from both airports.
If you're ready to invest in a tradition of treasured moments in one of the world's most stunning locations and settle someplace unforgettable, learn more about real estate opportunities still available at Cabot Saint Lucia. Inquire today and claim your own piece of paradise.