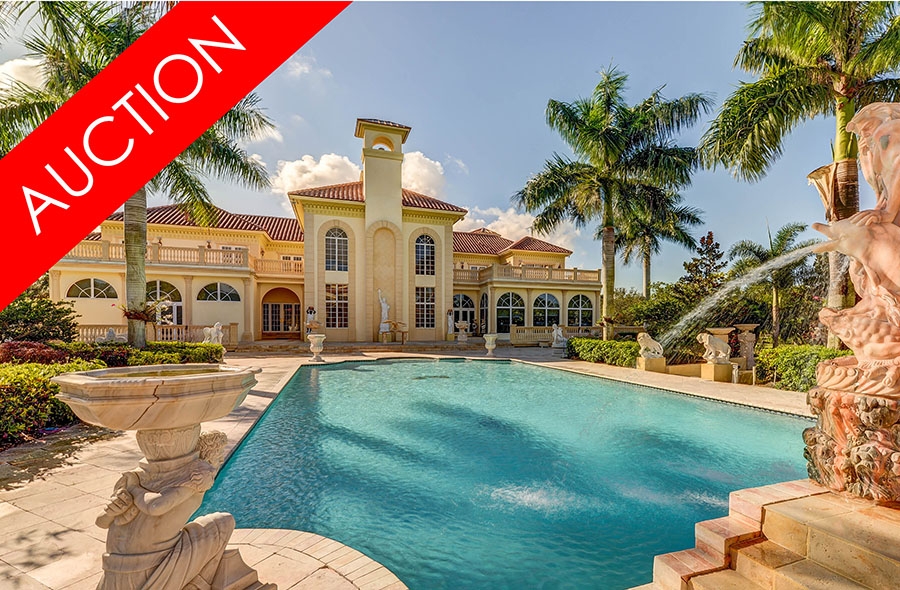 Ultimate elegance and refinement await discerning buyers in Southwest Ranches near Fort Lauderdale. The Court of Versailles is nothing short of monumental.
Custom built over a period of four years with European influences, especially those of France and Italy. The moment you enter the residence, you'll be transported to 17th century France.
This incredible masterpiece features detail of 24 karat gold, marble and mahogany finishes, and art frescoes inspired by Michelangelo, the Vatican, and the original Palais de Versailles. The Italian themed Master Suite is awe-inspiring; complete with its own Living Room, hand painted 14 ft. ceilings and so much more, plus it was selected and featured on HGTV's Million Dollar Rooms.
The area of Southwest Ranches is mostly rural, equestrian themed, and offers all the conveniences residents expect. This affluent community lies at the edge of the Everglades, just 15 miles outside of Metro Fort Lauderdale, and 40 minutes from downtown Miami. The Court of Versailles is both peaceful and close to everything.
CONTACT: Supreme Auctions at 866-929-2243 for compete details or visit Supreme-Auctions.com
Listing Agent: Roman Pavlik (Lic: 0677141) Auctioneer: Maverick Commins (Lic: AU3738)