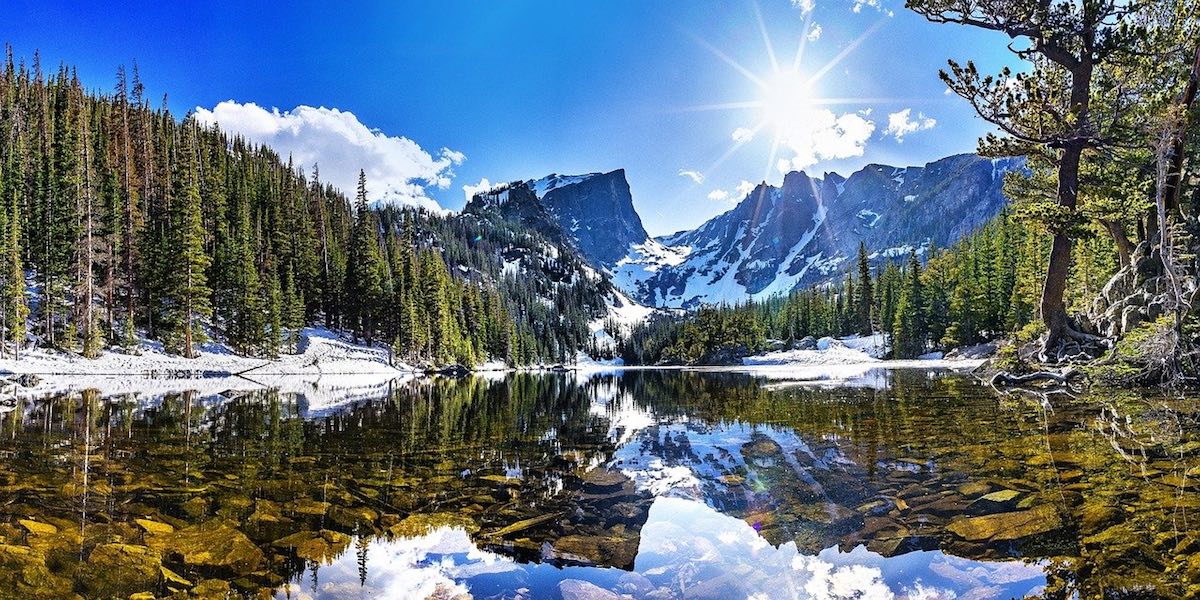 Telluride is home to one of the most brilliant offerings that nature unfolds each year. With each changing of the seasons, a new and wondrous backdrop is revealed. A "golden glow" transforms the eye-popping foliage between the summer's end and just before the Aspen chair lifts begin their annual ascent up the twisting mountaintops. Soon after, the area is blanketed in white sugar snowflakes, creating picturesque postcard images. Telluride boasts both a historic town surrounded by enormous peaks and a modern mountain village above the valley with something to do for everyone. Some may visit this natural wonder just once to be part of its magical setting, but others have the exclusive opportunity to own a home here and live among its natural wonder. These are just a few of the luxurious homes to be purchased in Telluride.
341 Royer Lane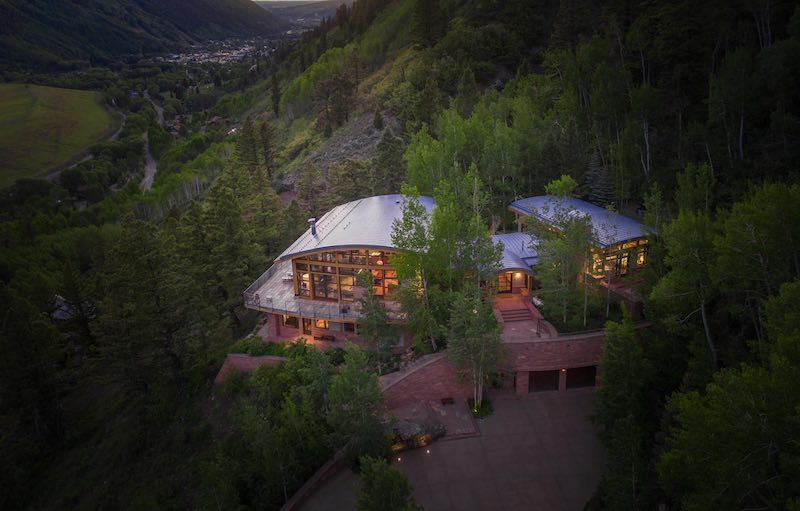 This wonderfully designed home sits on nearly 3 acres of Telluride wonderland. The nearly 9,500 square foot home is a 4-bedroom and 6-bathroom masterpiece of perfection. From warm teak floors to mahogany cabinets and large framed windows, the home provides astounding views of flowing waterfalls and natural forest beauty. A screening room, library, office, and full gym make this home a dream among the mountaintops.
113 Joaquin Road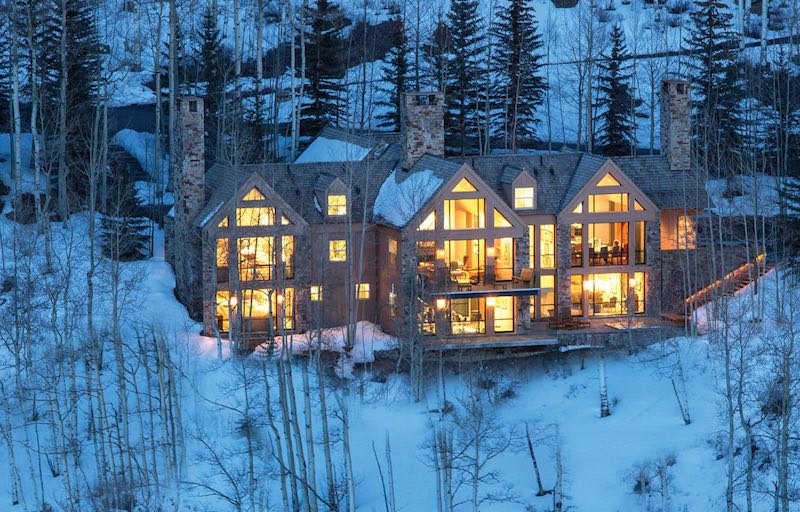 On just under 3 acres of woodland property, this amazing Telluride home is surrounded in privacy. With enormous outdoor patio space, this home is built to entertain outdoors. The 5-bedroom, 5-bath contemporary home boasts over 4,800 square foot of living space. Built in 1995, the house has floor to ceiling windows in nearly every room providing unobstructed views of the Wilson Range. Including a sunken hot tub, exercise room, and cupola skylights, as well as magnificent views of the surrounding aspen, this home is detailed in both art and innovation.
706 Wilson Way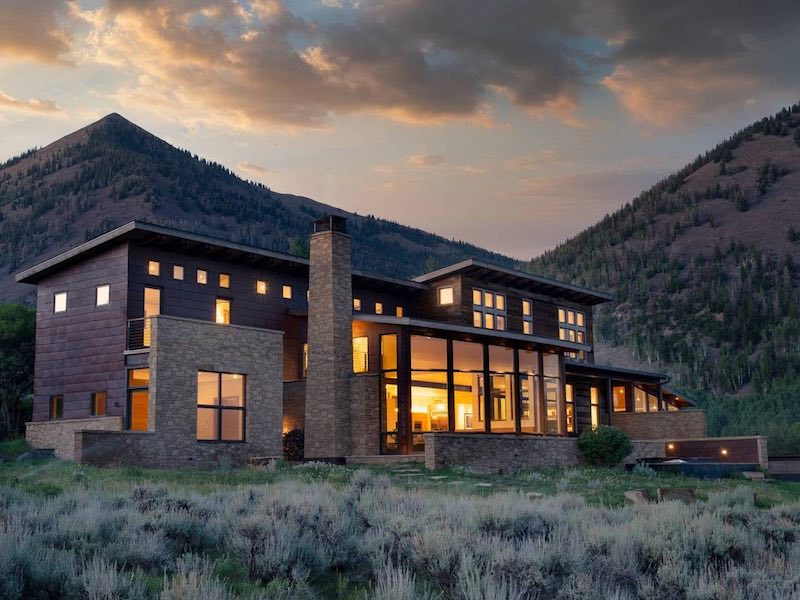 This 2008 rustic cabin is a 4-bedroom, 5-bathroom single family home built to capture the extraordinary broad vistas of Telluride with just under 8,000 square feet of indoor space. Natural wood and stone interior design mimic the outdoor scenery that can be seen clearly through the gigantic glass windows. A trout pond and tennis court highlight the open-air activities, while hiking trails abound through the colorful wooded surrounding areas. There is even a nearby waterfall within a short hike of this stunning nature-inspired home.
114 Aguirre Road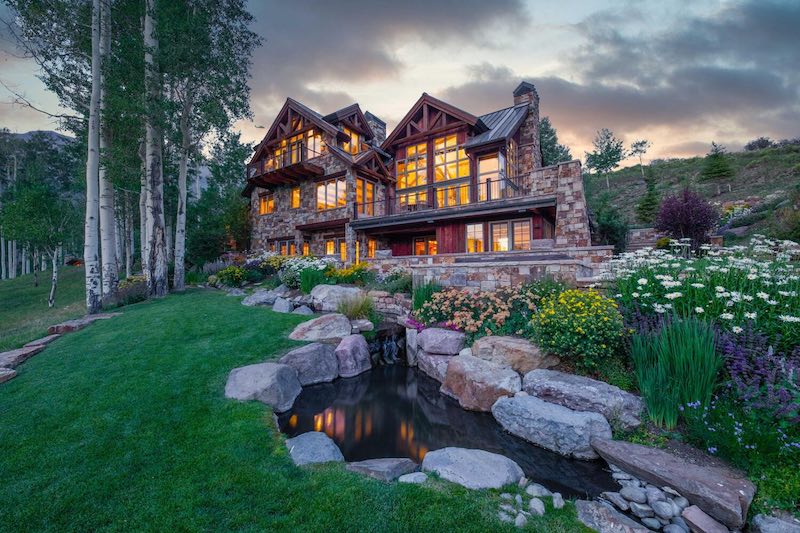 Just a few minutes from town and ski areas is this updated home in the sought-after Aldasoro neighborhood. Overlooking a stretched- out meadow set near a perfectly placed fishing pond, the home has 6 bedrooms and 7 baths on nearly 3.5 acres of lush natural land. With indoor and outdoor spaces virtually merging into one, the 7,000 square foot home is perfect for large families who love the physical beauty of the setting. Separate living spaces include a caretaker's apartment with kitchen, and a private guest wing.
These Telluride homes offer more than just a quaint area to live among the trees. They offer a new outlook on life for those who choose to take a step back, even if just for a few months a year, and truly enjoy the nature around us all and realize that the color of the trees may not be the only thing changing.