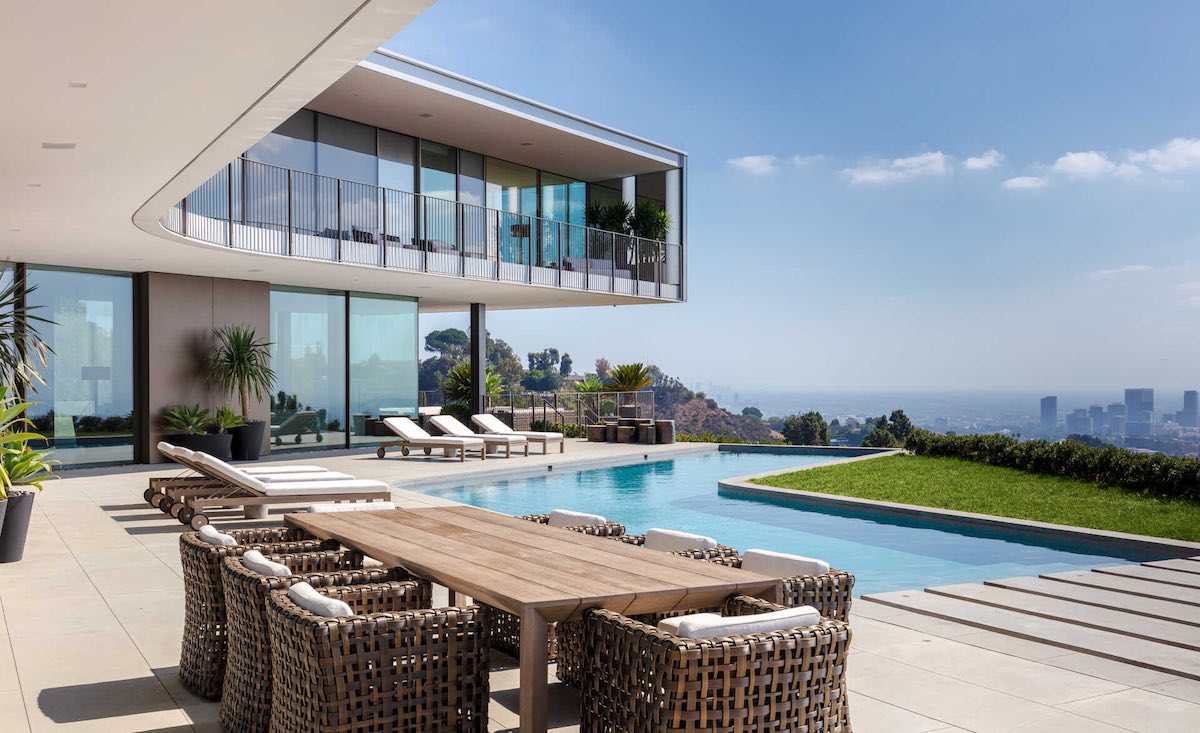 The Orum House, recognizable as one of Bel Air's most coveted properties, has officially hit the market with a price tag of $42 million. Showcased recently in the Tiffany & Co. advertisement starring iconic music and fashion power couple Beyonce and Jay-Z, this 18,850 square foot mansion sits on 1.6 acres of pristine real estate and provides breathtaking views that are rivaled only by its own artistic architectural design. Perched on the hilltops of Los Angeles' most affluent neighborhood, the Orum House, which finished construction in 2018 by famed architect Zoltan Pali, appears to float above its surroundings. Wrapped with floor to ceiling windows on all sides of its three-winged propeller design, the home provides unobscured panoramic views of the Los Angeles downtown skyline, Century City, and Long Beach.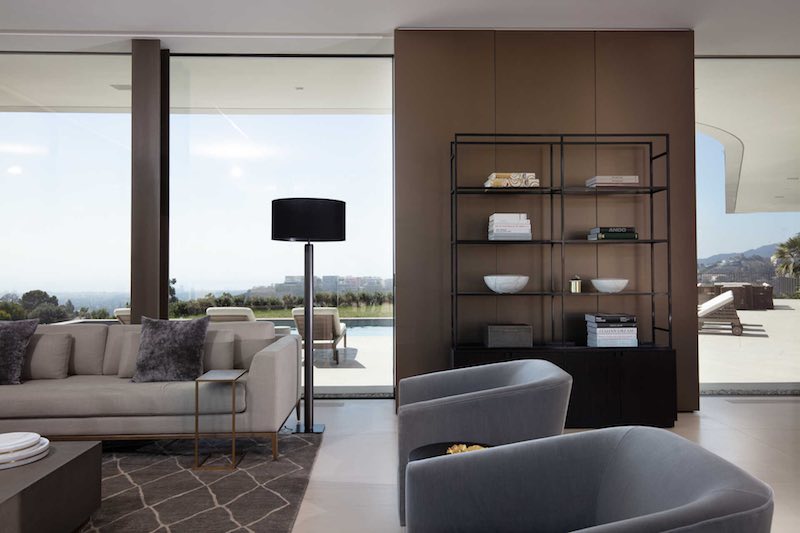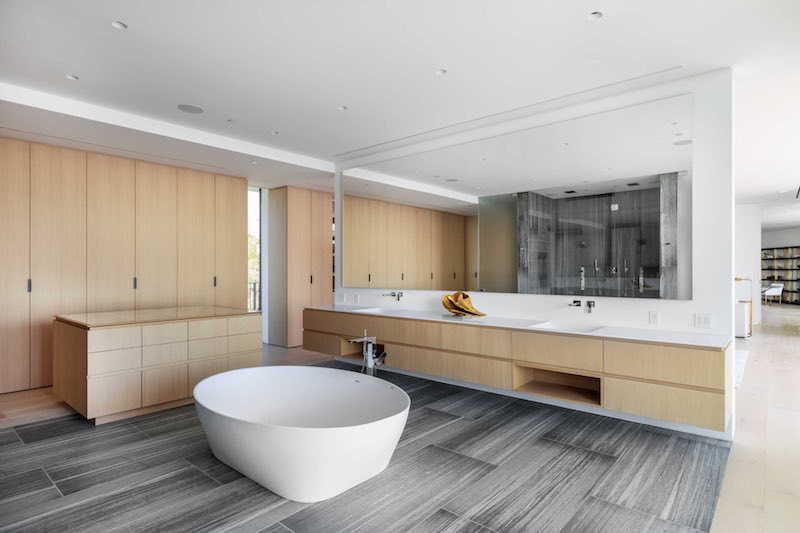 Sporting an expansive 6,000 square-foot wraparound deck, this home is an ideal place to host gatherings of any size or variety. Equipped with a mirror image swimming pool and spa, an exterior kitchen, and multiple fire pit lounges, the home's exterior is the ideal place to entertain. The home's lower interior also provides many opportunities for entertainment and leisure, including a movie theater, gym, spa, cedar sauna, massage rooms, and a 1,000 bottle wine cellar attached to a tasting room. With parking available for up to thirty vehicles and a versatile garage that also doubles as an indoor event space, Orum is poised to host some of the most exclusive and anticipated parties in all of LA.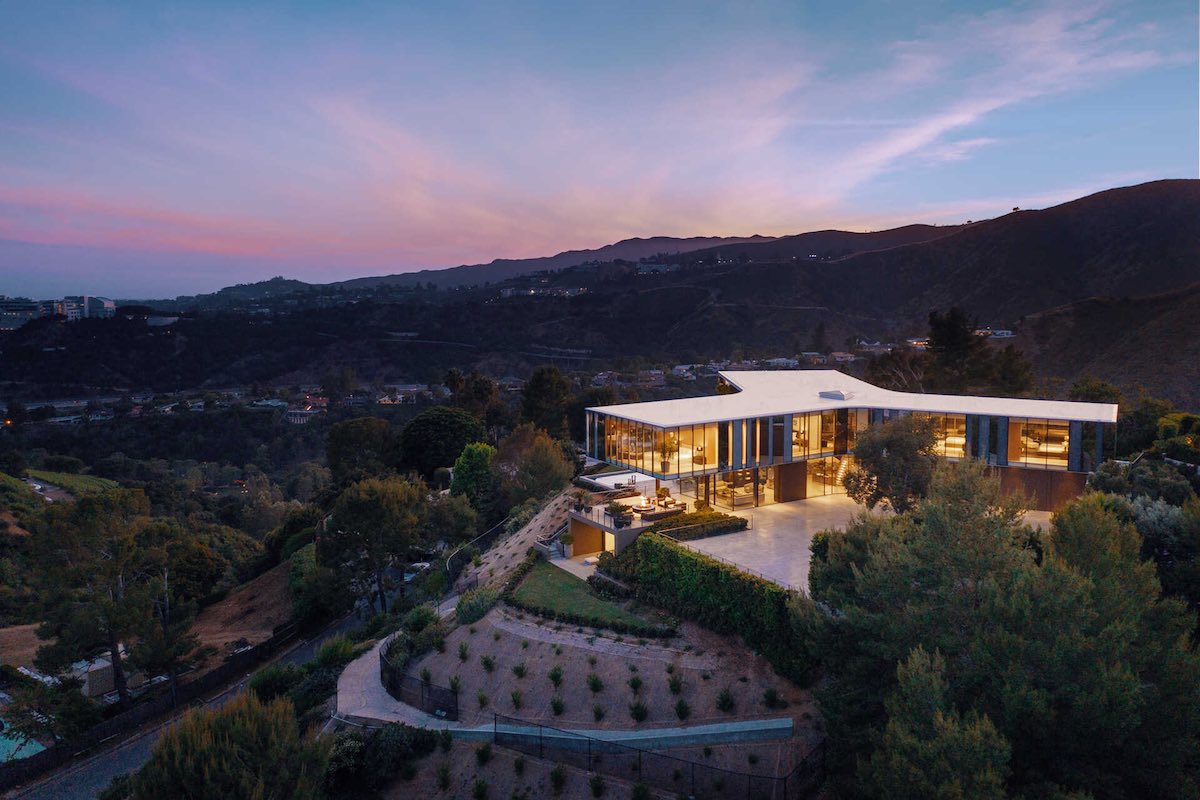 Orum's main interior serves as a cozy yet spacious staging area for the rest of the home. The heart of the house is located directly in the middle of the home's central floor, and the communal areas found here provide a fused variety of sitting rooms, parlors, and a formal dining room. Also located on this level is the gorgeous glass-encased steel staircase that connects occupants to the three upstairs wings—an aesthetic alternative to the two elevators also available. Each of the three wings serve as a secluded residence unto themselves, with the southeast and southwest wings containing dual master suites complete with private terraces and views of the Pacific Ocean. The third wing contains two additional bedrooms with views of the home's adjacent hillside and rear garden. Also present on the property is a spacious guest house, referred to fondly as The Cube. The Cube is an ideal residence for extended family or on-site staff, complete with four bedrooms, four bathrooms, and its own private kitchen. With a combined nine bedrooms and fifteen bathrooms, the Orum House is a marvel of spaciousness, while still maintaining the feelings of comfort and functionality.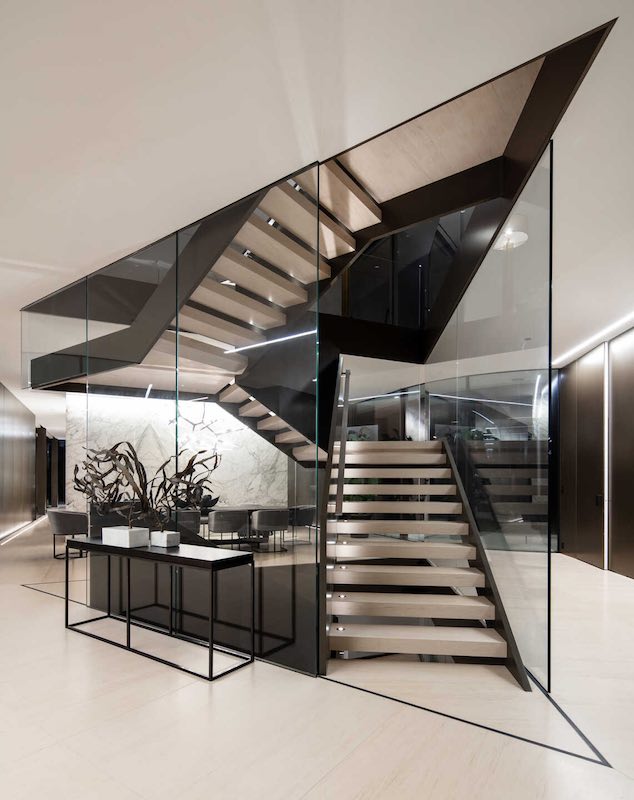 With a price tag as lofty as the hills in which it resides, The Orum House is a property that brings with it equal parts luxury and status. The house is being sold fully furnished and includes numerous curated works of fine art as well as top quality craftsmanship utilizing elements of gold, white and black marble imported from Italy, Switzerland, Turkey, and China, and limestone from Portugal and Italy. Whoever it may be, the next owner of the Orum House is sure to be immediately considered a member of California's elite.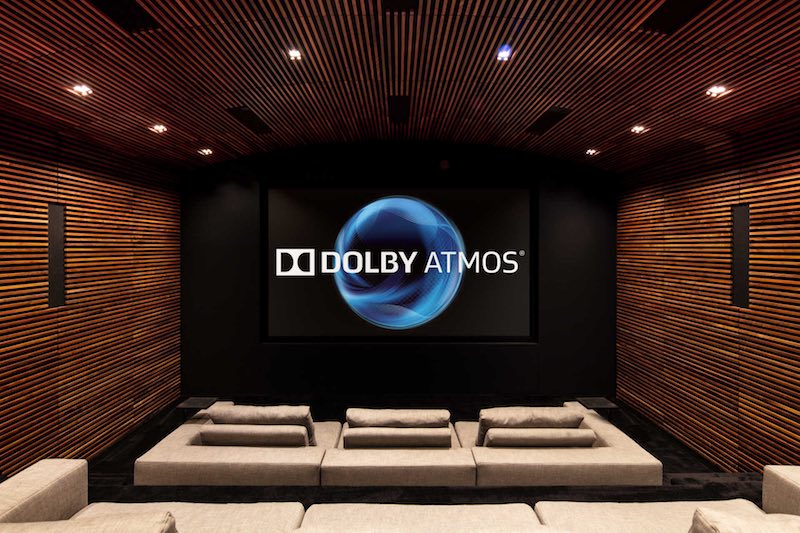 The listing is held by Mauricio Umansky and Farrah Brittany of The Agency.