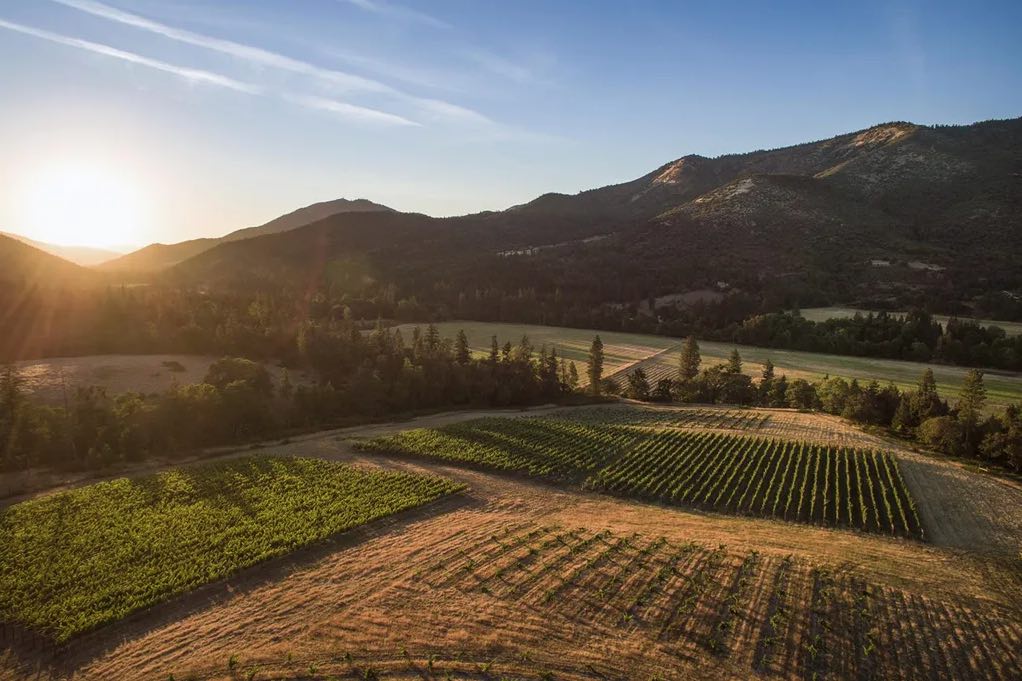 The West Coast of the United States is home to sunny beaches and iconic American cities, but the region's expansive vineyards are among its most admired destinations. Both Northern California and Oregon lay claim to hundreds of lavish and luxurious vineyards, where coveted wines for all occasions are produced, packaged, and sold. Besides providing the ideal climate and location for growing grapes and aging wine, these properties boast stunning residences with amenities that are spacious and spectacular, modern, and majestic.
Due to shifting real estate trends, many high-end vineyards are currently on the market, offering unmatched beauty, as well as the perfect place to relax or retire in-style. They are a hot commodity and wise investment for those searching for a long-term home in the middle of untapped nature. Here are some of the most eye-catching West Coast vineyards up-for-sale; all of them provide jaw-dropping views and wide-open spaces to unwind, entertain, and of course, sample some delicious wine.
Red Lily Vineyards, Jacksonville, OR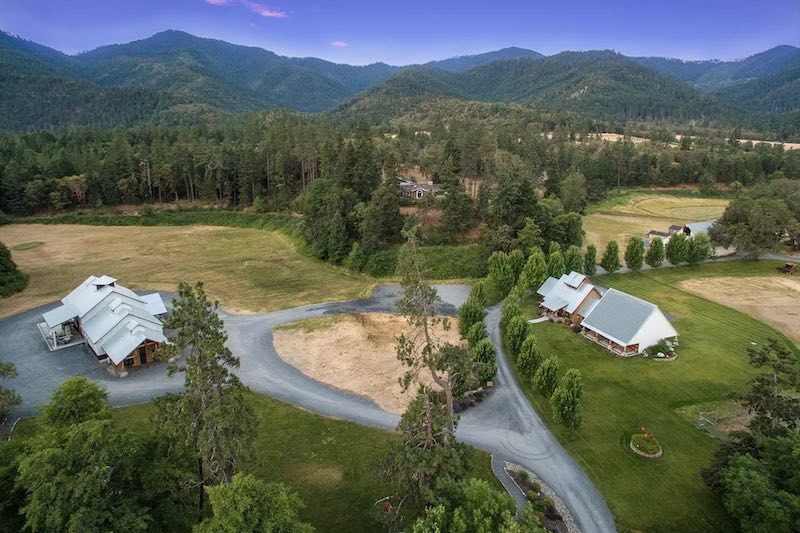 Built on 250 acres of land, Red Lily Vineyards is a property located in the Applegate Valley, some of Oregon's most sought-after landscape, just a short drive to Medford and Ashland. In addition to housing a 4400+ square foot residence with four bedrooms and three baths, this top-of-the-line compound offers riverfront beaches, expansive meadows, and barns for raising horses or other farm animals. The winery can store over 5,000 cases of wine and comes fully equipped with facilities for refining and aging spirits. Highlights include a 1,885 square foot tasting room and a sensational panoramic view of the surrounding mountains, as well as a roomy guest house. Red Lily would be the ideal location to start a new business venture or try one's hand at farming, all while communing daily with nature.
Whitehall, Napa Valley, CA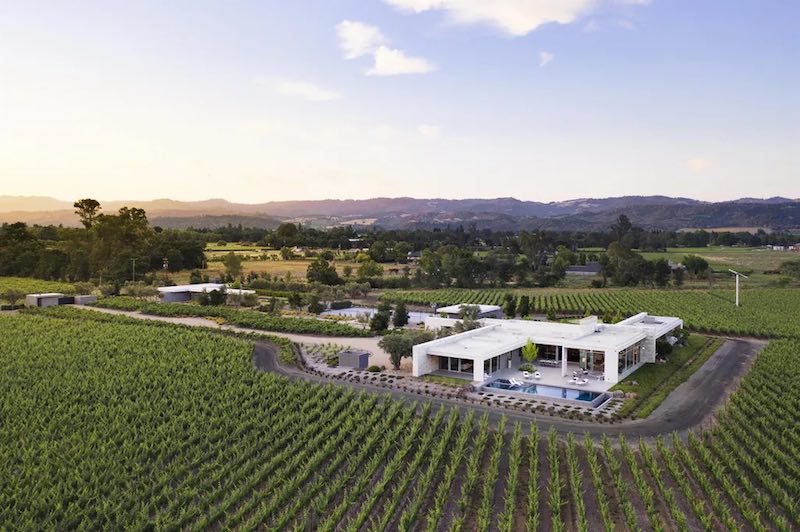 Home to some of America's finest vineyards, Napa Valley, California, is a wine connoisseur's paradise. Local vineyard Whitehall, with its stunning tile work and innovative construction, took five years to design and create. The compound—billed as having a distinctly modernist flair—is a unique property situated minutes away from the Napa airport and San Francisco. With a main house, guest house, and spa facility, this over-the-top vineyard comes replete with a pool, outdoor kitchen and dining spaces, and airy terraces. Its close proximity to the fertile American Viticultural Area and top wine producers, such as Opus One and Inglenook, make this vineyard cut above the rest and a promising business opportunity. Whitehall merges contemporary design with classic elegance, inviting an ambitious and passionate new owner to take over its operations.
Rancho Feliz, Hopland, CA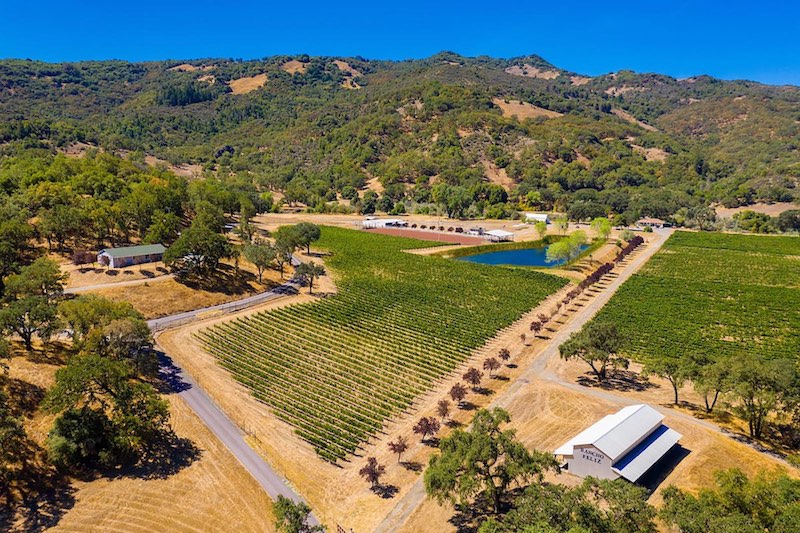 With its rustic charm and extensive list of features, Rancho Feliz is a perfect paradise located just outside the Sonoma County line. The estate is home to acre after acre of Cabernet Sauvignon vineyards, and the interiors of its main residence are full of ranch-style charm and elegance. Whether it's the vaulted ceilings or the stunning stone fireplaces, the home feels warm and cozy, providing plenty of insulation from the outside world. It also has a private indoor/outdoor bar for hosting parties, and an eye-catching 760 square foot portico entrance that is sure to amaze. Like any ranch property, this vineyard boasts copious amounts of space and facilities for equestrian training, raising cattle, and housing visitors, so the possibilities of this real estate are endless. Enviable and cutting-edge, Rancho Feliz's gorgeous indoor and outdoor aesthetics look like they were lifted straight from a magazine, inspiring all who visit.
Premier West, Sonoma County, CA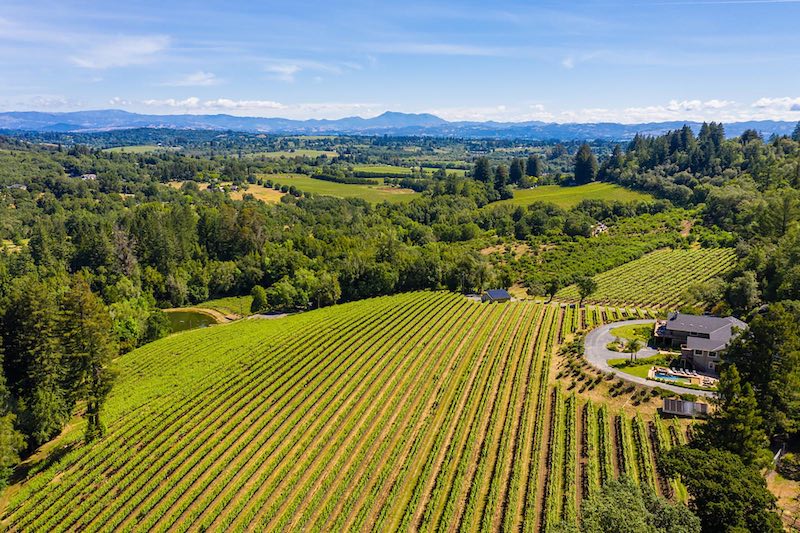 Furnished with a solar-heated swimming pool and a seven-car garage, this spacious Sonoma vineyard consists of 18 acres of land and an amazing 6,000 square-foot residence. Elite and elegant, this compound comes with a 10-acre chardonnay vineyard, which produced $230,000 in harvest revenue in 2019. The home boasts luxurious outdoor kitchen spaces, terrace views of the rolling hills and mountains, and plenty of space for guests and hosting extravagant parties. The vineyards are professionally managed, and the estate is located just 15 minutes away from the iconic Highway 101 and the quaint town of Sebastopol, known for its boutiques. If you are looking for a fresh start in the California countryside, this property will give residents freedom to roam and relish the great outdoors.