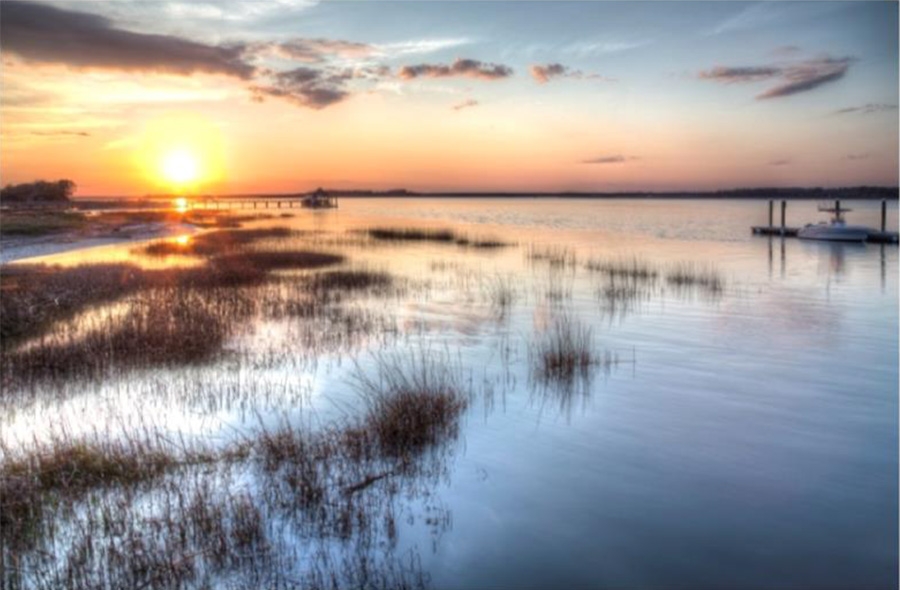 Haig Point is well known for its award winning golf course designed by architect Rees Jones, but to its members it offers so much more.
Private, tranquil, with an abundance of nature and unparalleled facilities, Haig Point offers a quality of life that must be experienced to be appreciated. Here you will find a vibrant, active and environmentally sensitive membership enjoying unmatched amenities.
A place where children, grandchildren, parents, and grandparents can enjoy family and friends in a safe, welcoming environment that creates nothing but lasting memories. Haig Point is an enchanting sea island community where everyone gets around by golf carts or bikes. Only 280 miles from Atlanta and convenient to nearby airports, Haig Point is located on 1,050 wooded acres of Daufuskie Island, SC. One of its many charms is that it's only accessible by a scenic private ferry ride from Hilton Head Island.
At the top of Haig Point's outstanding amenities are its award winning golf course and award winning tennis facility.
Top 100 in the World, Golf Digest & Golf Magazine
Americas Top 100 Premier Properties, Links Magazine
2012 Outstanding Tennis Facility Award, U.S.T.A
In addition, Haig Point has a very active equestrian center, fitness center with an adult pool, beach club with kids' pool and outstanding, waterfront dining venues. Daufuskie is one of the few places where you can ride horses on the beach.
Like Daufuskie Island, the community offers casual elegance, natural beauty and a rich history. Its magnetism can be felt from the moment you arrive. Come experience it for yourself. Relax on the short 30-minute ferry ride across the Calibogue Sound. Drive your electric cart under the shade of the maritime forest, passing the historic Strachan Mansion and historic Haig Point Lighthouse. Enjoy expansive, unobstructed views of the Sound from the winding Beach Road. All this and more awaits you at Haig Point.
Haig Point is now offering new, deluxe Discovery Packages that will allow you to enjoy a fabulous golf, equestrian or tennis experience on an island venue that is second to none.