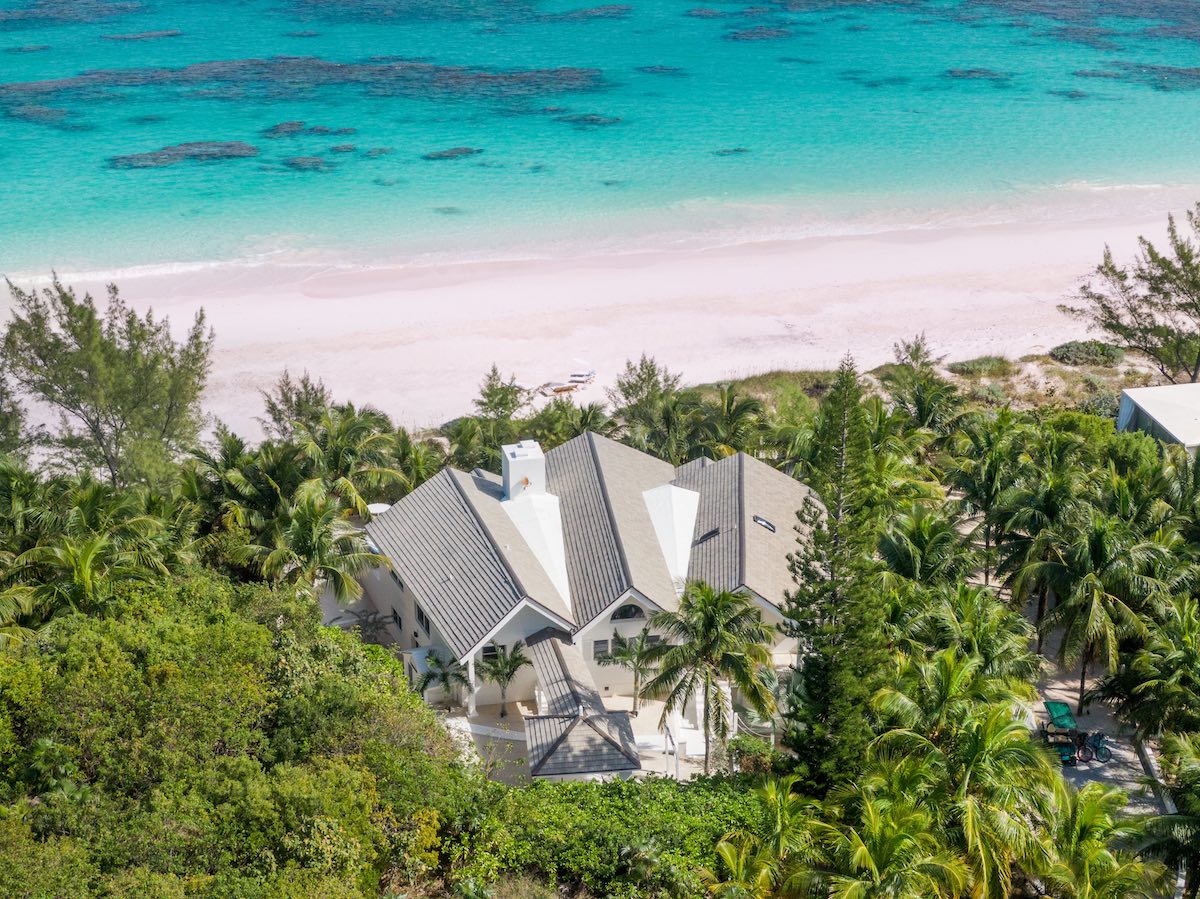 Located just off the northern tip of Eleuthera in The Bahamas and reachable only by ferry or boat, Harbour Island (or simply Briland to locals) is among the world's top destinations for travelers and second home owners looking for a tropical escape that sets new standards for elegance and luxury. Established as a Loyalist settlement sometime around 1648, Harbour Island has blossomed into a top-of-the-list retreat for yachters, foodies, artists, fashionistas and celebrities. From its array of five-star dining to its boho-chic boutiques, art galleries and colorful Colonial-style cottages, the island once commonly known for ship building, sugar refinement and rum has transformed into a hotspot for jetsetters.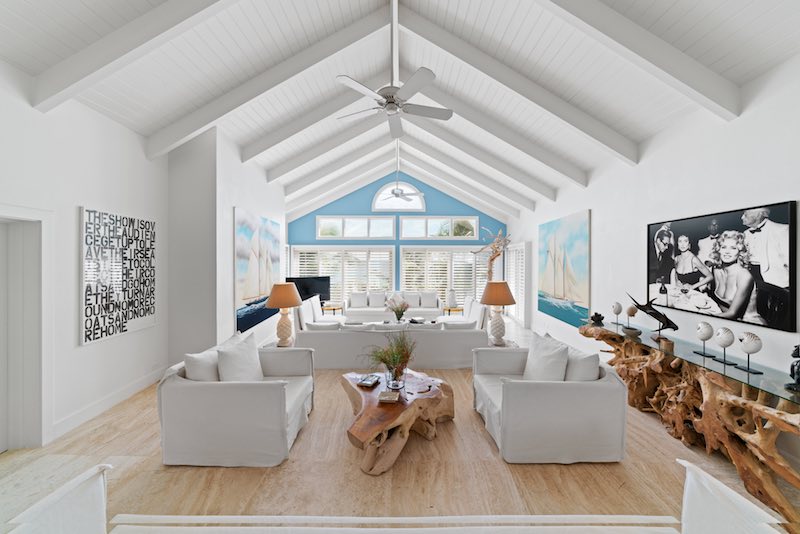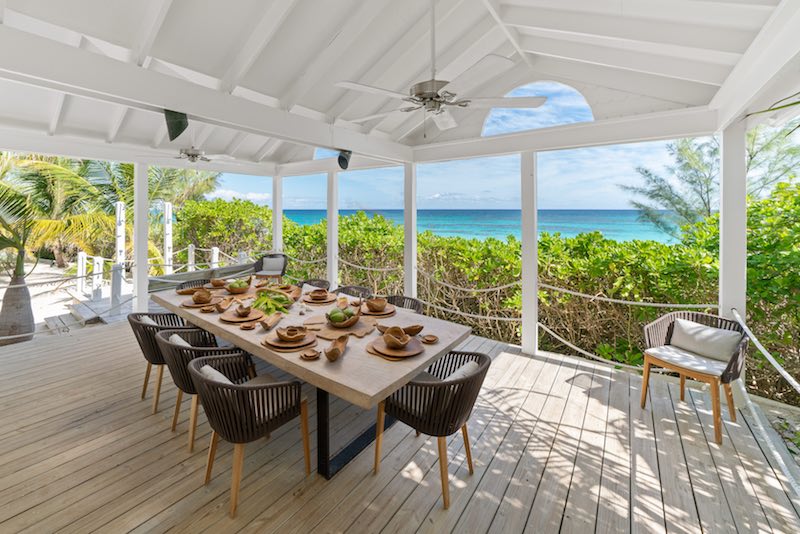 And at a mere 3.5 miles long and 1.5 miles wide, this picturesque Caribbean hideaway is easy to navigate by golf cart or on foot, giving it a comforting "small town" feel.
"Harbour Island is the perfect combination of quaint island charm and understated luxury, which is why it's continuing to gain in popularity among high-net-worth individuals and home buyers who frequent destinations like Palm Beach and Martha's Vineyard," said Nick Damianos, estate agent with Damianos Sotheby's International Realty. "Harbour Island has a low-key elegance that is quite enchanting."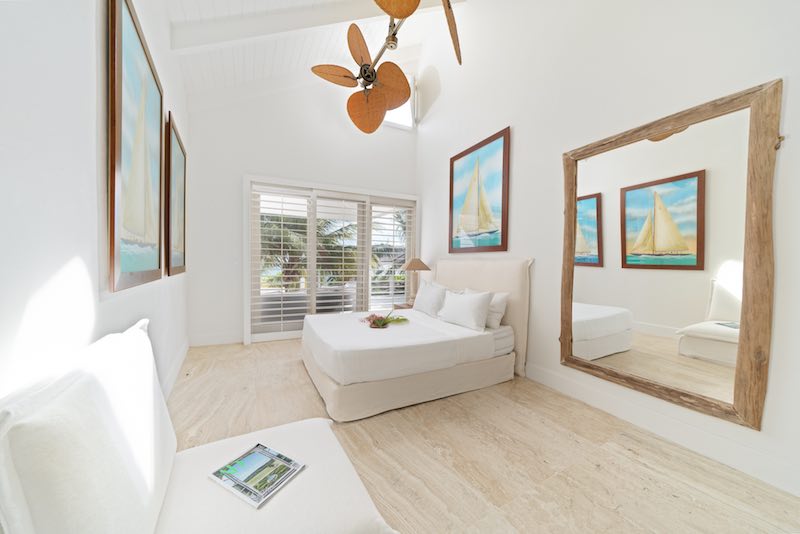 While Harbour Island is harder to get to than other Bahamian islands, travelers are rewarded tenfold for their efforts. The island consistently tops the lists of best beaches in the world in travel guides such as Fodors, Frommers and The Travel Channel, and offers two deep-water marinas, Valentine's Resort & Marina and Romora Bay Resort & Marina (with a third soon-to-be announced marina in the works), making it a popular port of call in the yachting world.
The combination of stunning beauty, fresh ocean breezes and luxury amenities drew people to the island in 2020 during the global pandemic. While Harbour Island has consistently enjoyed a robust rental season during the milder winter months, 2020 saw very little dip in activity during summer months as people who were able to work remotely opted for longer term stays.
"There was a surge of demand for homes with easy access to deep water dockage and beach frontage in low-density settings. Larger estate-sized properties in prestigious areas like the Narrows became a very hot commodity," said Damianos.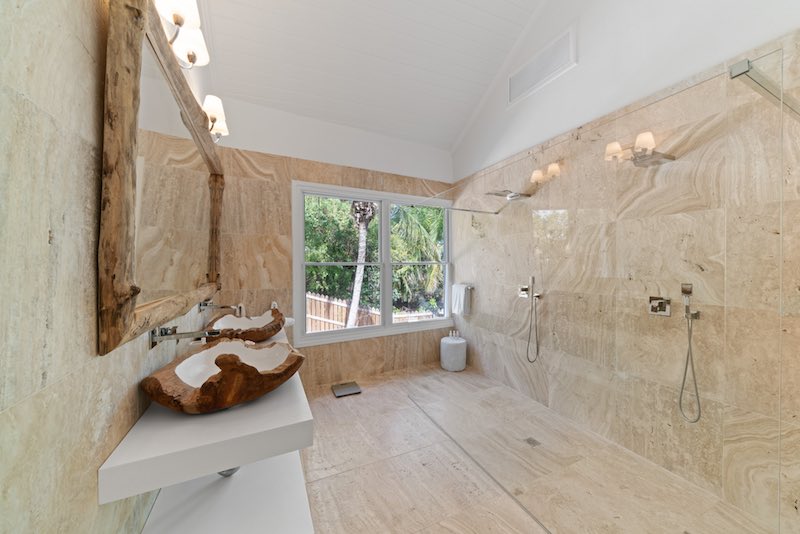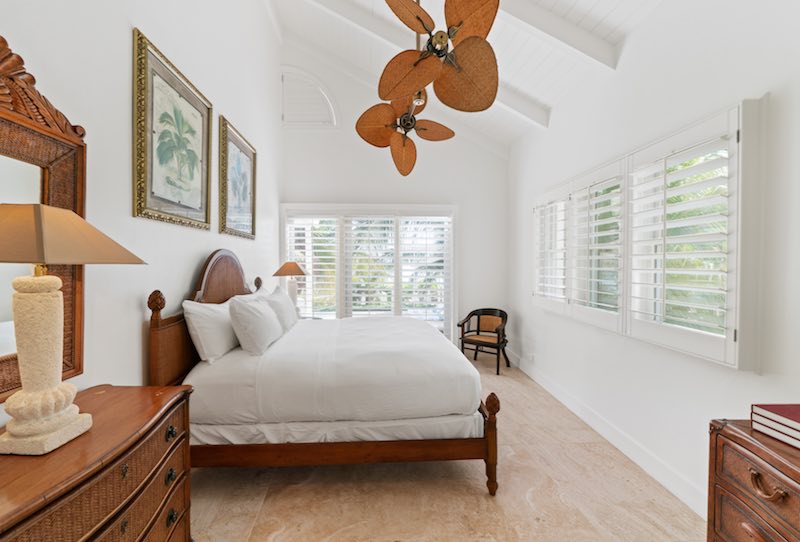 Damianos points to homes like his exclusive listing The White House as a prime example of the type of home that appeals to ultra-high net worth buyers. Set on a 2.1-acre lot with 150 feet of beach frontage and designed by Parisian architects, The White House offers a multitude of indoor and outdoor entertaining spaces including expansive sun decks, a dining pavilion and an outdoor kitchen. The home's lower level also features kids' bunk rooms, a game room and beach storage lockers.
With furniture custom-made in St Rémy de Provence by Bérangère Leroy, wood imported from Indonesia, and bathroom fixtures from Italy, this estate has been meticulously designed to be the perfect Bahamas beach house —comfortably elegant and stylishly chic.
"What this means to the discerning buyer is that no matter what is going on elsewhere in the world, this home provides a safe and healthy retreat for their family," Damianos said. "They never have to leave their property to have access to a wealth of outdoor activities, and they can maintain an active and comfortable lifestyle without having to venture into high-traffic public areas."
HARBOUR ISLAND AT A GLANCE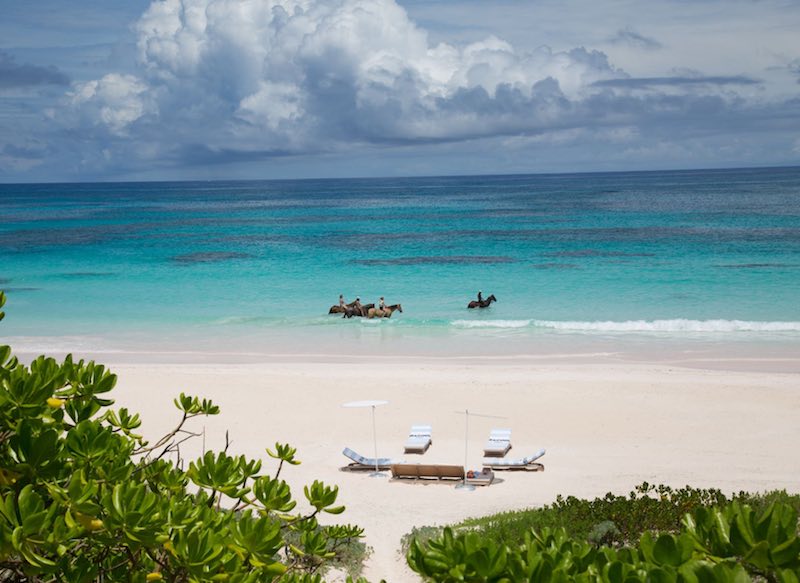 RESORTS & MARINAS
Dunmore Beach Club: Historic and stylish, this boutique luxury hotel offers accommodations ranging from hotel cottages to private residences and offers amenities which include a fitness facility, heated pool, private patios and an onsite restaurant serving contemporary Mediterranean cuisine amidst a backdrop of '60s-style décor.
Pink Sands Resort: Overlooking Pink Sand Beach, this resort features iconic restaurants, Blue Bar and Malcolm 51 both of which utilize vegetables and herbs grown on the grounds of the resort. Amenities include a Colonial-style library, two tennis courts, shaded beach cabanas and an onsite sundries store. Customized concierge services are also available upon request.
Valentines Resort & Marina: Offering villas and townhomes with kitchens and kitchenettes with balconies or covered patios that overlook the pool and marina. On-site dining includes Cocoa Coffee House, The Boathouse, Rooster's Tail Bar & Grill and The Shark Bites Pool Bar.
Coral Sands: Billed as a boutique resort, Coral Sands offers 38 rooms ranging from cozy bungalows to villas and suites. The resort's onsite restaurant features a menu rich with French and Asian Fusion flavors.
Romora Bay Resort & Marina: Full-service marina with 15 oceanside suites and two onsite restaurants.
DINING
Below is a sampling of dining options available on Harbour Island which offers some of the best dining experiences in The Bahamas, as well as the Caribbean region overall.
Acquapazza: The Mediterranean-inspired menu offers seafood, Italian dishes and traditional Bahamian fare.
Coral Sands: Poolside dining and French-Asian fusion dishes.
The Dunmore: The restaurant's intimate dining space features French doors that open onto an open air terrace. Offerings are Mediterranean-influenced.
The Landing: Modern menu featuring seasonal produce and locally caught seafood.
Pink Sands: Caribbean-style dishes using locally sourced ingredients.
Rock House: Overlooking the harbour, Rock House is perhaps just as famous for its signature cocktails and extensive wine list as its exquisite Bahamian dishes.
Sip Sip: Open only for lunch, Sip Sip (local slang for gossip) offers daily specials based on whatever's in season.
Da Vine Sushi & Wine Bar: Sushi and wine. What more do you need?
BEACHES
Pink Sand Beach: Snorkeling and swimming are made safe and easy by outlying reefs which provide calm and shallow water.
SIGHTS
The Lone Tree: A large piece of driftwood that stands alone on the sand like a beautiful art sculpture—perhaps the most iconic symbol of Harbour Island (and most often photographed) after the island's New England-style cottages and famed wild roosters.
Hill Steps: Local lore says these steps were built with an underground tunnel.
Titus Hole: An open-mouth cave overlooking the bay is said to have once served as a jail.
Historic Cannons at Roundhead: During the mid-1600s, members of Cromwell's army were stationed here in Harbour Island to fend off a Spanish invasion.
Sir George Roberts Memorial Library & Museum
GETTING THERE
Harbour Island is located about 200 miles from Miami, 60 miles from Nassau (the capital of The Bahamas) and 2 miles east of mainland Eleuthera.
By Air
The flight from Nassau to the North Eleuthera Airport (ELH) is about 20 minutes. Frequent domestic and international service is available and chartered air can be arranged through any certified carrier. Once on the ground, a combination of land and water taxi is necessary to get to the dock at Harbour Island.
By Sea
Bahamas Ferry Services operates a ferry from Nassau to Harbour Island (check their website for current schedule). Additionally, the Briland Club & Marina and Romora Bay Resort & Marina can accommodate vessels up to 200 feet and 190 feet, respectively.