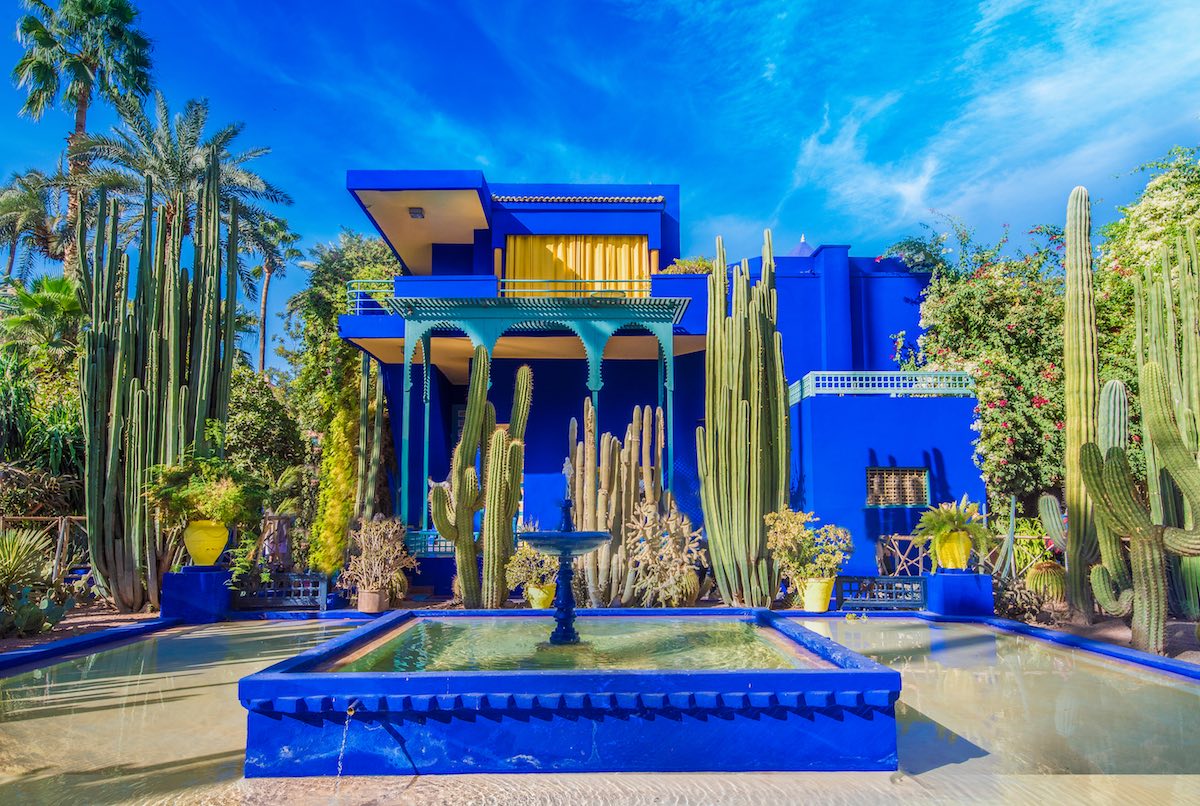 For those seeking an haute property with rich fashion and artistic history, the iconic 1960's blue villa belonging lately to Yves Saint Laurent in the heart of Morocco has just been listed for sale.
Located just adjacent to the famous Jardin Majorelle, a luscious garden retreat originally created by the French painter Jacques Majorelle in 1923, the villa boasts 6,996 square feet of living space refinished by the late fashion designer and his partner, Pierre Berge. The founders of the French fashion house YSL acquired the property in 1980 to prevent it from being demolished and redeveloped. In the couple's artistic hands, the garden and two-acre estate have become a leading tourist attraction in Morocco, with approximately 800,000 visitors annually.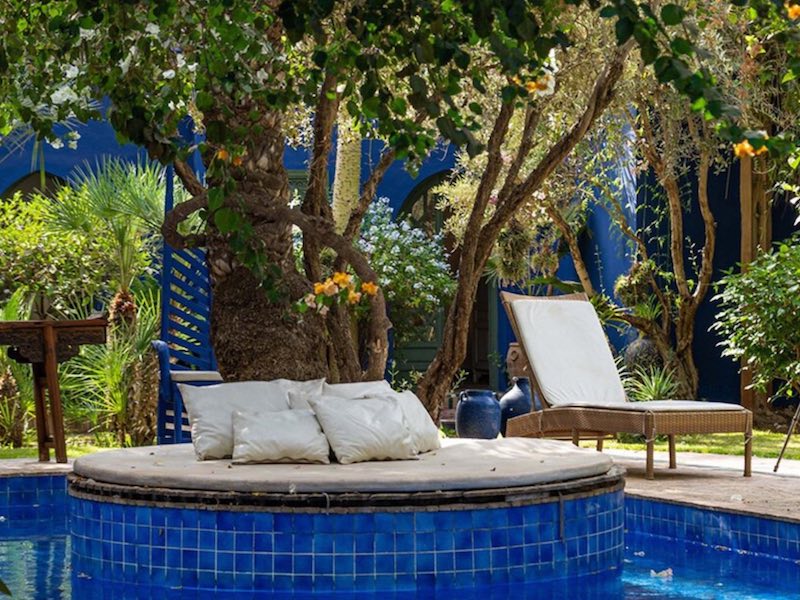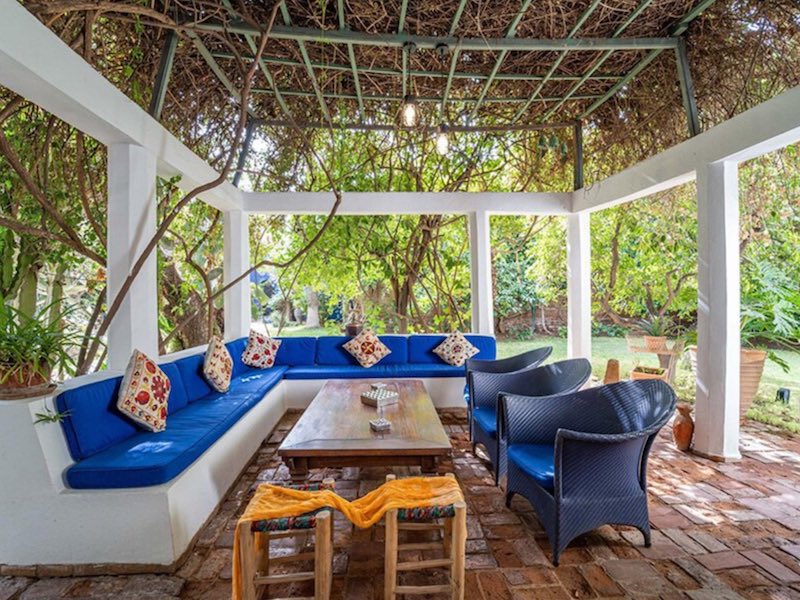 The six-bedroom, seven-bathroom house was not lived in by Yves Saint Laurent and Berge, who preferred a modernist villa that shared the same grounds. They did, however, completely refurbish the electric-blue villa, turning it into the bright and stylish property that it is today. Original decorations have been preserved, including authentic terracotta paving stones and, of course, that jewel-bright and iconic blue developed by Majorelle himself (it's even been trademarked: "Majorelle Blue") and inspired by Moroccan traditions. The gardens, as well, have been preserved and refurbished to save Majorelle's collection of over 300 plant species from five continents, the result of his life travels.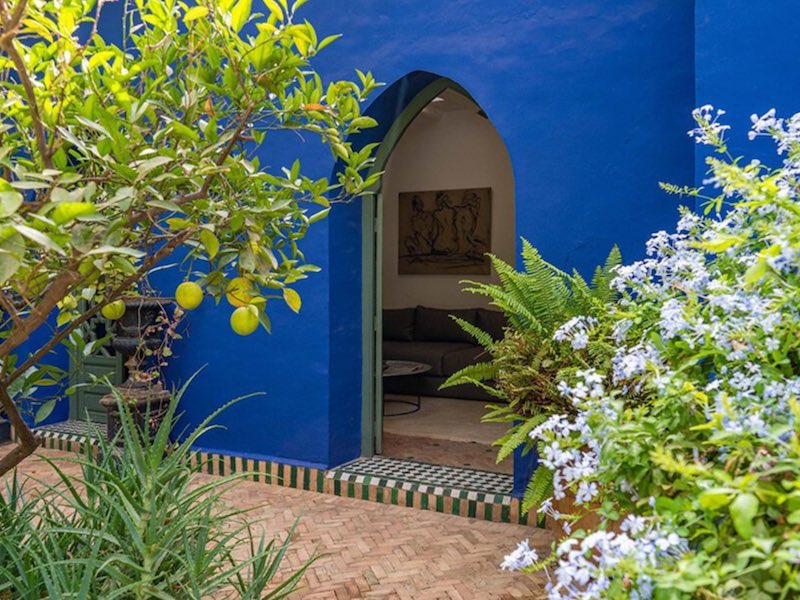 The property is composed of the main house and a separate pavilion divided by the swimming pool and jasmine garden, allowing for many peaceful, discreet hideaways. The main house has several living spaces surrounding a patio, as well as four suites with their own terraces, recalling classic Moroccan style and architecture. Guests can enjoy their own private retreats in the pavilion houses, with two suites and a living room, located just beyond the luxurious pool and shaded deck and nestled in the gardens.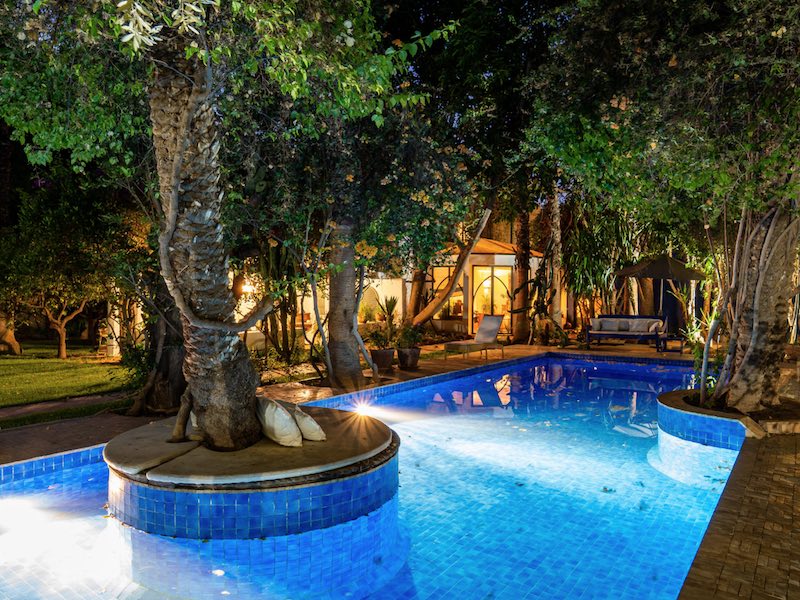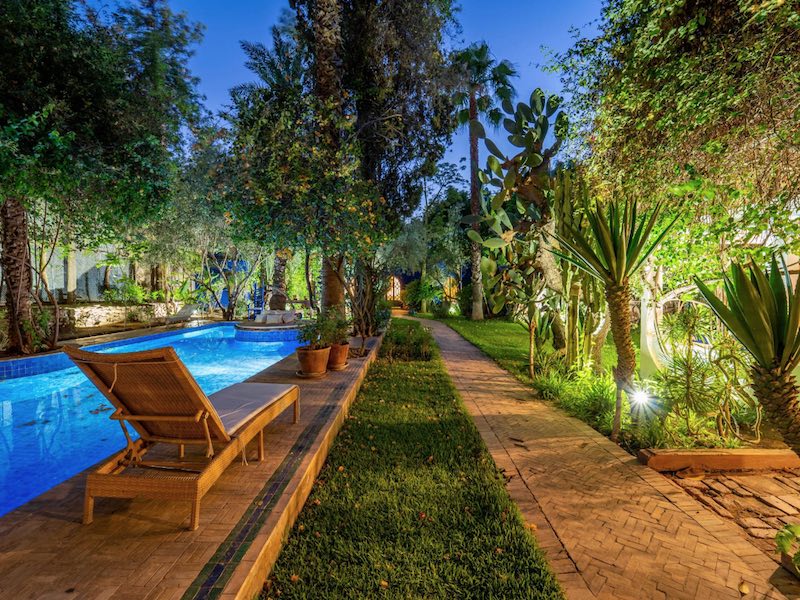 As a major tourist destination, the villa is equipped with a separately operated cafe and gift shop. Located elsewhere in the Jardin Majorelle, and with easy access by the villa owners, are the Berber Museum first opened by Laurent and Berge in 2011 and the Yves Saint Laurent Museum opened in 2017. The Berber Museum is housed in Majorelle's former painting studio and contains over 600 objects celebrating the Berber culture and personally collected by Laurent and Berge.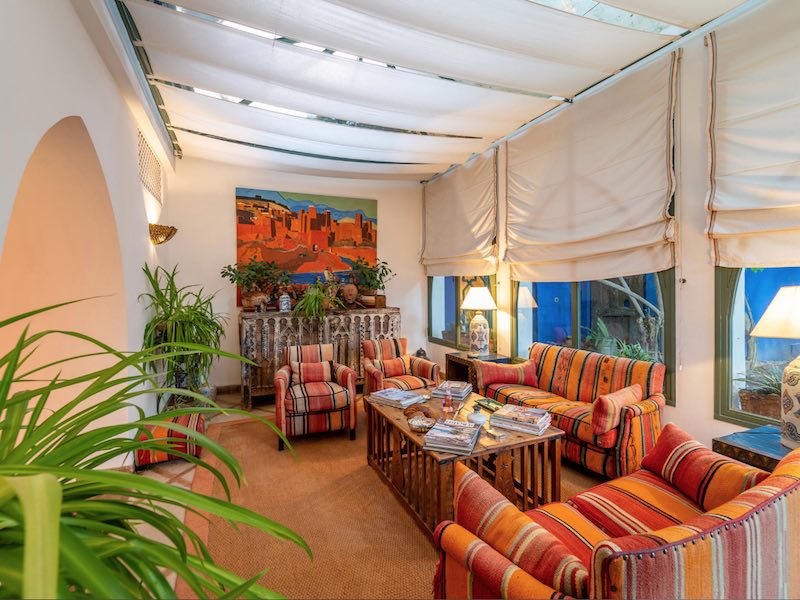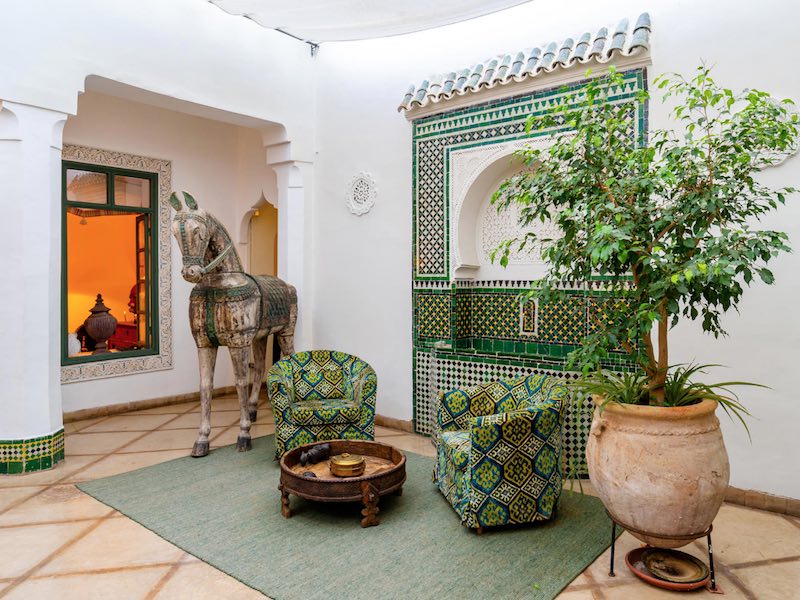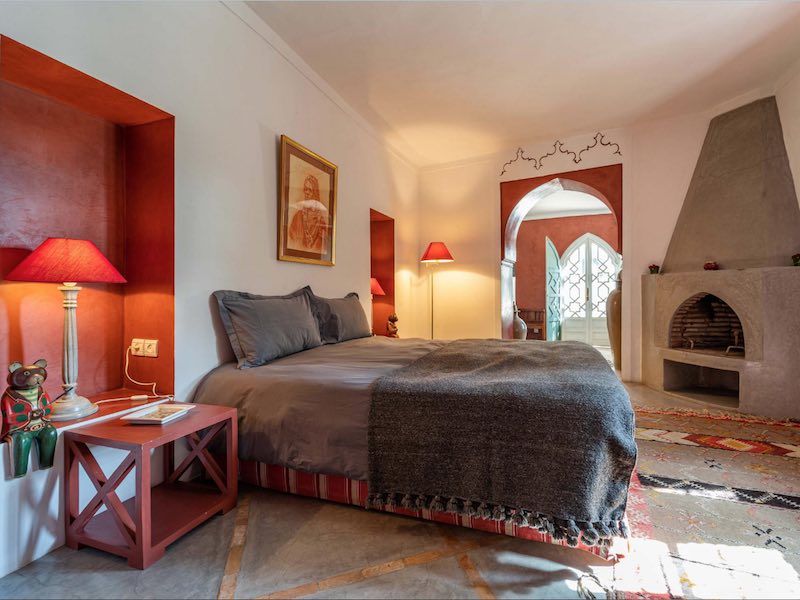 With guaranteed yearly visitors and a store that overlooks the street Yves Saint Laurent, the villa is also being marketed as a prime location for operating a high-value business. Of course, any potential buyers should keep in mind that the cafe and gift shop are operated separately and allow for tourists to visit the property.
Those interested may make inquiries with Sotheby's Marrakech office, which holds the listing.