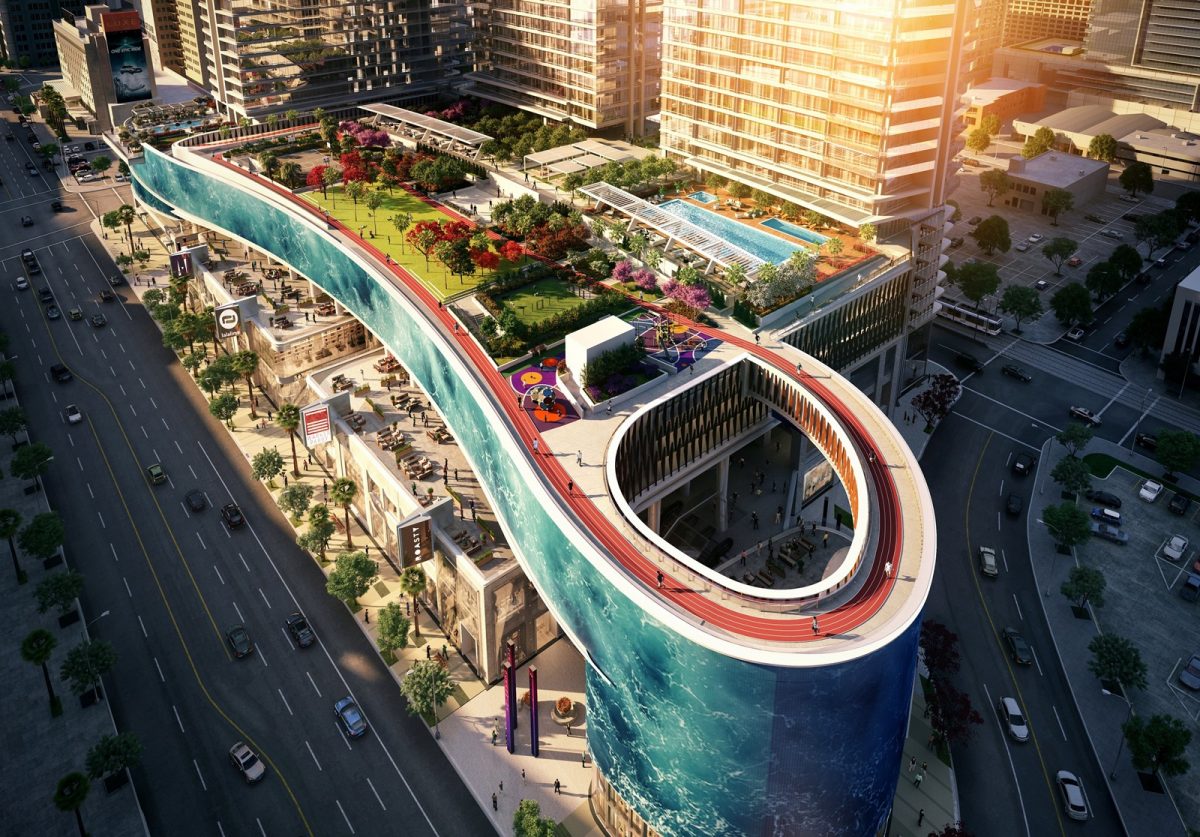 Is it a coincidence the word 'amen' is located inside the word 'amenity'? When those perfectly personalized little touches of luxurious splendor are done right, smart and savvy jetsetters respond, because sometimes those little things are actually enormous, exciting and wonderful details, perks and privileges that you want to experience again and again. And again. And soon, more of them will be coming to LA.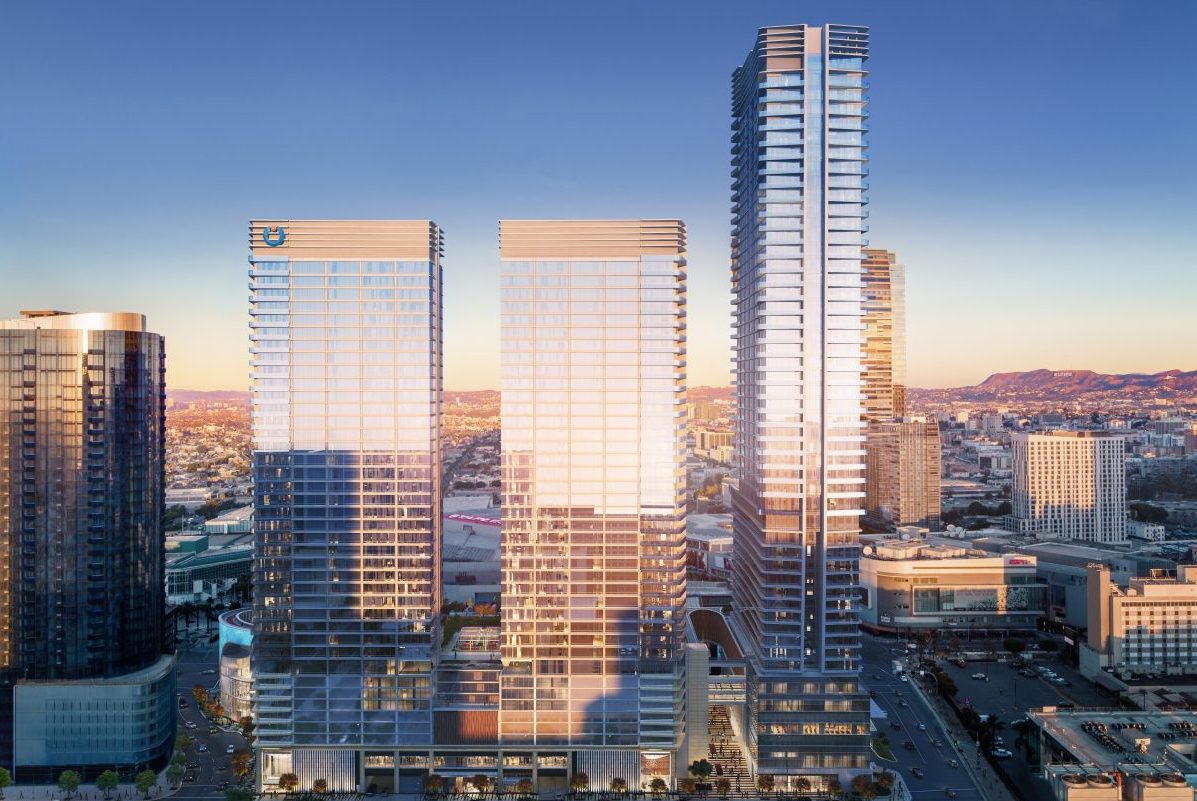 The city's downtown skyline is in the process of being redesigned, and an attention to providing affluent lifestyle amenities to a sophisticated crowd is at the core. The developers of Oceanwide Plaza, an ambitious and spectacular mixed-use project that will be completed in 2019, are hoping it will redefine upscale urban living by curating a lifestyle you won't find anywhere else. And hey, this is LA, where everything naturally tends to be glitzier, and glamorous, and Oceanwide Plaza is doing its part to make sure that reputation stays intact.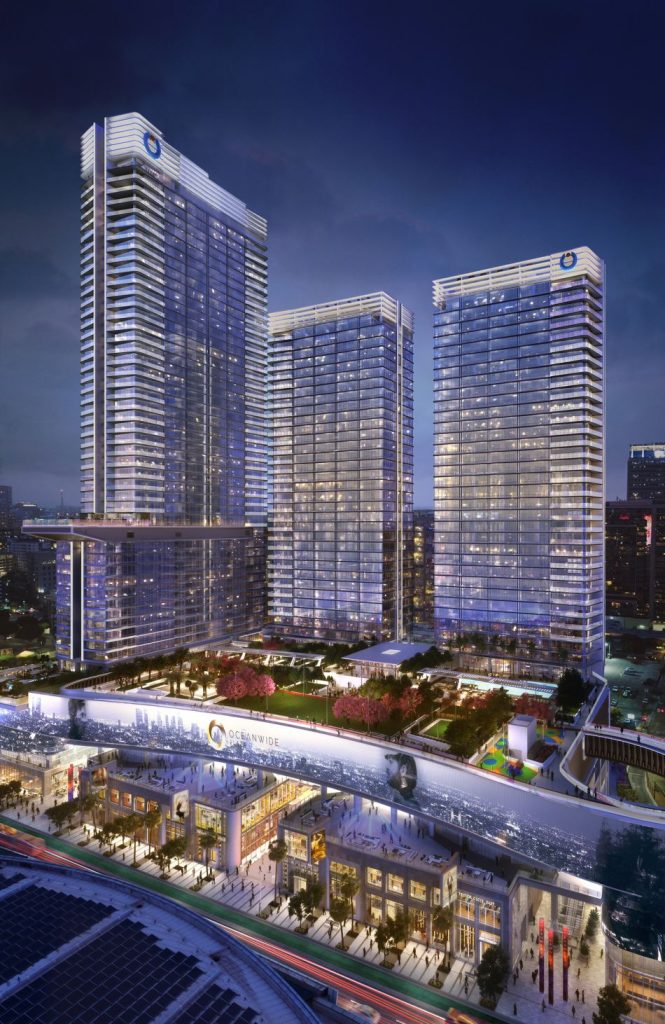 In what is being called one of the most significant mixed-use developments in the history of Los Angeles, the three residential and hotel towers featuring 504 residences and a 153,000 square-foot collection of curated retail and restaurants at the base will give affluent lifestyle urban dwellers a fresh new option. There's no question this is for LA locals and out-of-towners with refined taste that want an ultra-upscale urban living experience. They won't have to leave to find what they want. What's being offered is a sophisticated, cosmopolitan, inclusive lifestyle. If plopped in a different corner of the globe, you might think this was a sexy new ultra-glam property in Dubai. Downtown Los Angeles was in need of something like this, and it's the type project a lot of people in SoCal were hoping to eventually see.
Oceanside Plaza is located right next to the Staples Center, home of the Lakers, LA Kings, and the Grammys, ESPYs, American Music Awards and other iconic presentations, and the developers are sparing no expense to make sure they cater to those that seek the finest things in life. The development is bold and unique, and already reaching high in the LA sky.
The tallest tower of Oceanwide Plaza, which soars 55 stories, features the 184-room Park Hyatt hotel and 164 Park Hyatt-branded residences and will hold bragging rights as the tallest residential building in Southern California. Residents of the Park Hyatt Los Angeles Residences at Oceanwide Plaza will be able to experience the stellar service and amenities provided through the hotel, as well as a full suite of tailored amenities, including a spa with steam rooms and saunas and an entertainment lounge.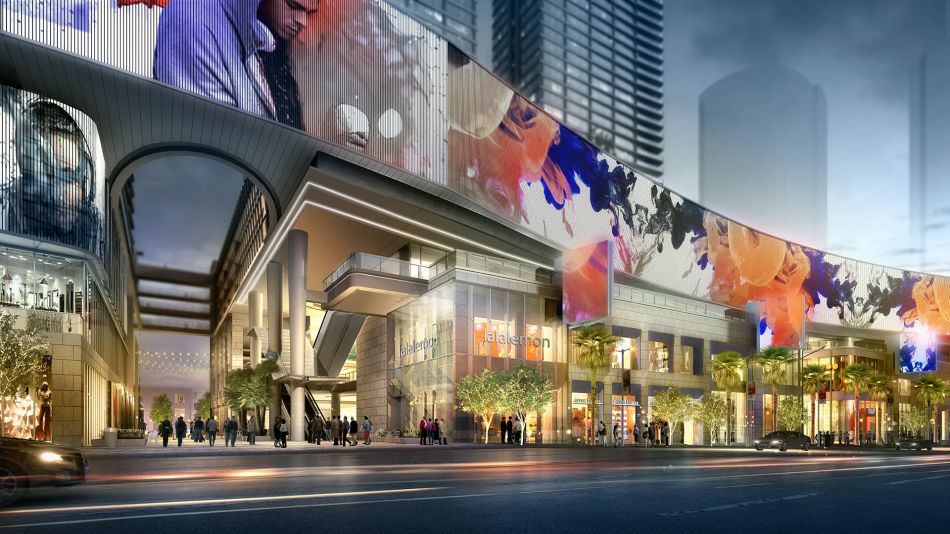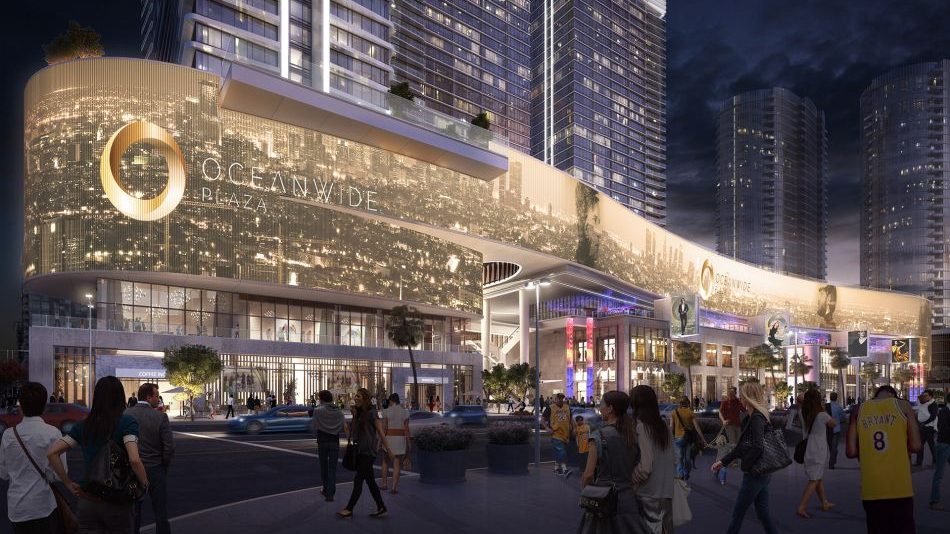 Staying in or getting in shape should not be a problem for residents, as the two additional residential towers, The Residences at One and Two Oceanwide Plaza, will have a full suite of wellness amenities curated by celebrity fitness trainer Harley Pasternak at the two-acre sky park which includes a basketball court, resort swimming pool, two dog parks and a 1/5-mile jogging track. The largest LED screen in the United States (spanning 700 feet) will also wrap around the lifestyle plaza, greeting visitors from around the world. And don't think for a second anyone has forgotten about shopping. Hardly, as 153,000 square feet of open-air retail space will make this the largest mixed-use development Downtown Los Angeles (DTLA for locals) has ever seen.

LA is a status city, and there's going to be a very high level of panache attached to being a resident of Oceanwide Plaza when it is completed. DTLA has been undergoing a radical reboot in recent years, becoming much more dynamic, electric and eclectic, primarily when it comes to residential opportunities, luxury hotels and excellent dining. And with the plethora of entertainment and sports options to attend and choose from, it's easy to envision this being an instant hot spot.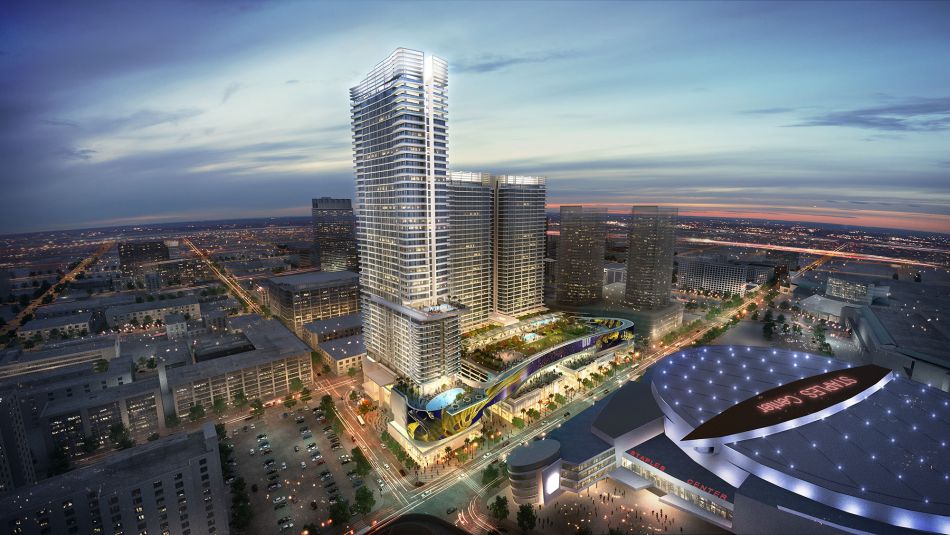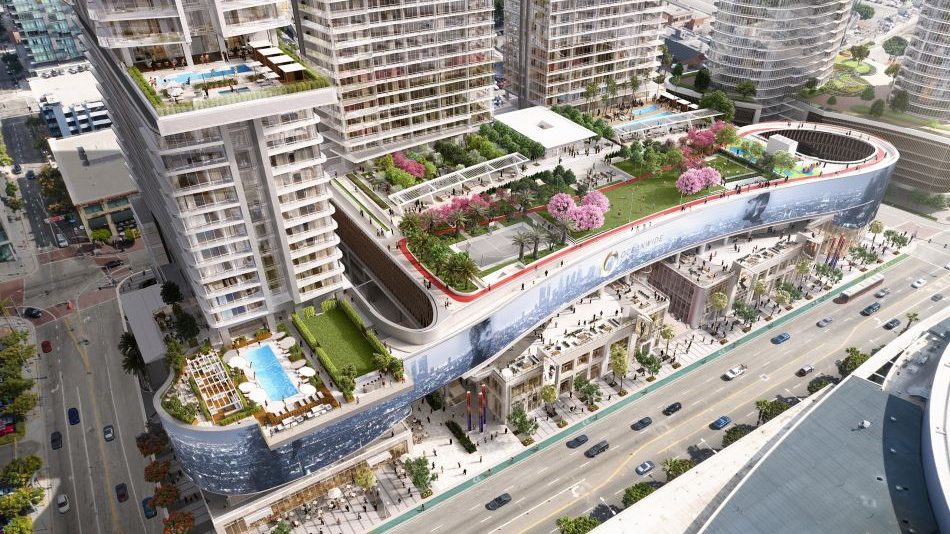 The word spectacular doesn't begin to do this development justice. It's as bold, unique and exciting as any mixed-use construction project undertaken anywhere in the world, and it is just months away from being an affluent lifestyle mecca smack dab in the heart of downtown LA. There are a lot of people that are going to be saying 'amen' to that.
Photos Courtesy: Oceanwide Plaza