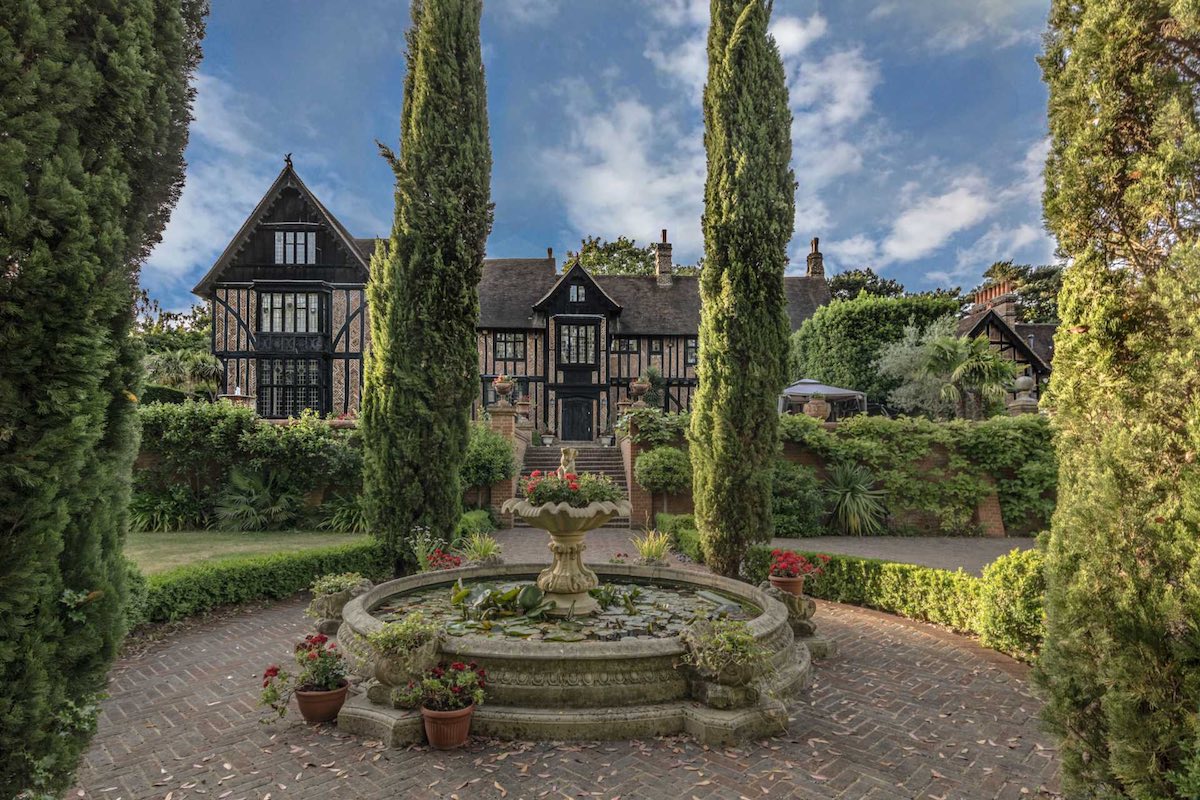 Historical and significant landmarks abound in England, but one stately mansion's story is supremely unique.
Perched upon Coombe Hill Road in the quiet town of Kingston-upon-Thames, you will discover the massive Cedar Court Estate. Initially designed and built in the 1480's for a wealthy salt trader in Colchester, Essex on the banks of the River Colne, Britain's oldest existing town.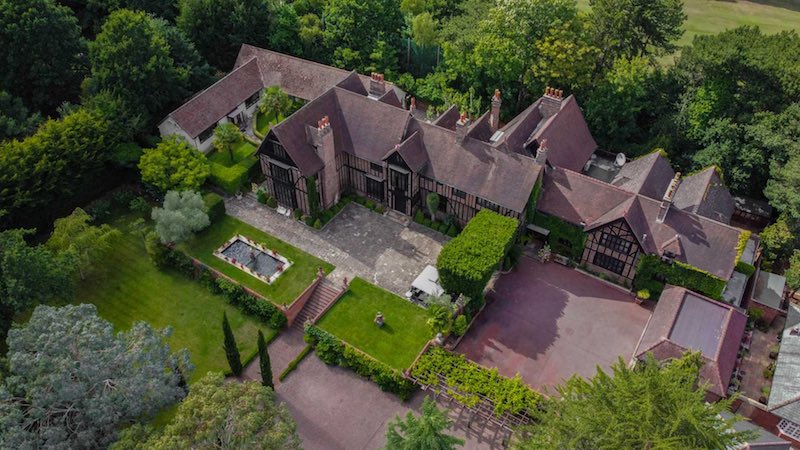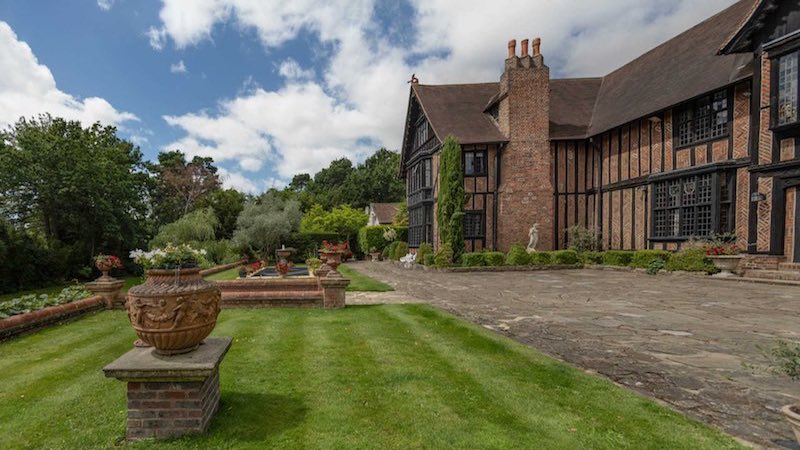 However, in 1910, this stunning 500-year-old manor was bought, disassembled, transported, and restored 70 miles from its original location. It was purchased for £350 by an unknown eccentric antiquarian who then spent over 10 times the purchase price to have the property demolished brick by brick and transferred to a land-parcel he held in Kingston-upon-Thames, where the 12-bedroom residence was meticulously reassembled.
Now situated on one acre of mature grounds and brimming with centuries of museum-worthy architecture, history, and unforgettable character. Spanning three levels and 14,447 square feet, the living space has 12 expansive bedrooms and nine ornate bathrooms, as well as six living-reception areas encompassing the three floors. There is also an interesting separate two-bedroom annex which adds to the home's abundant allure.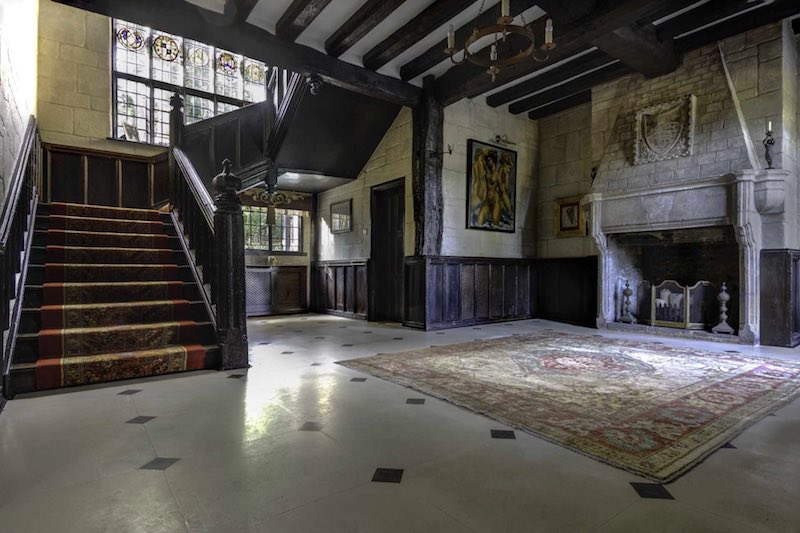 As you enter the nostalgic well-preserved home, you are greeted by an exquisite and colossal front door that leads to a towering corridor lined with brick walls and the grandest of staircases. Rustic wooden beams, wood paneling, and a stained-glass windowpanes are further revealed within this wonderfully unconventional yet functional residence.
The walls include animal hunting patterns, beautifully handcrafted wood embellishments, including an original engraved and hand-painted Henry VIII and Katherine Parr's Tudor Rose crests, and fascinating antique fireplaces.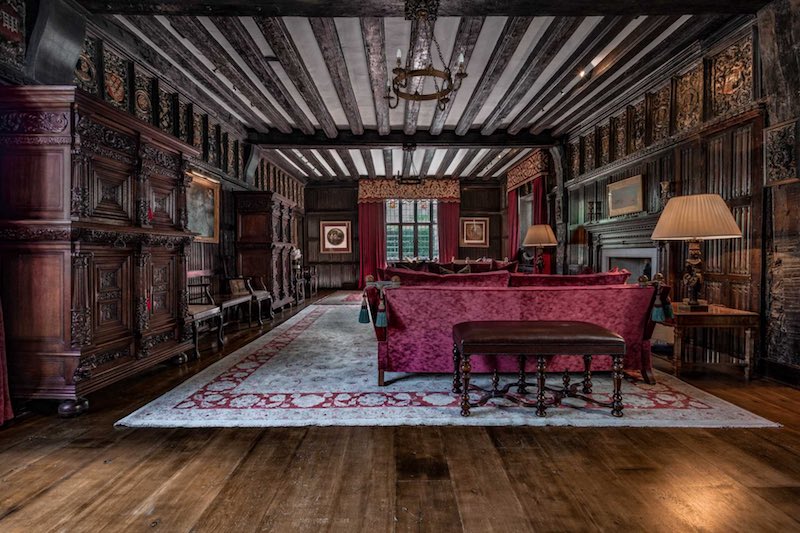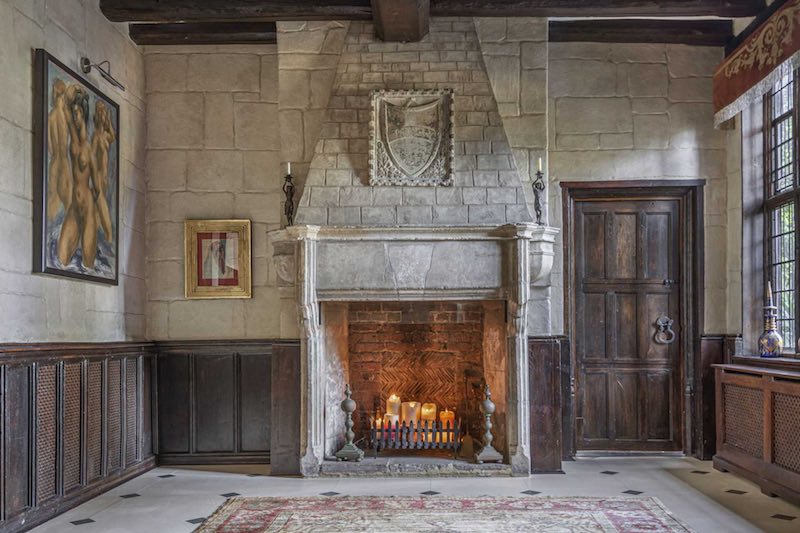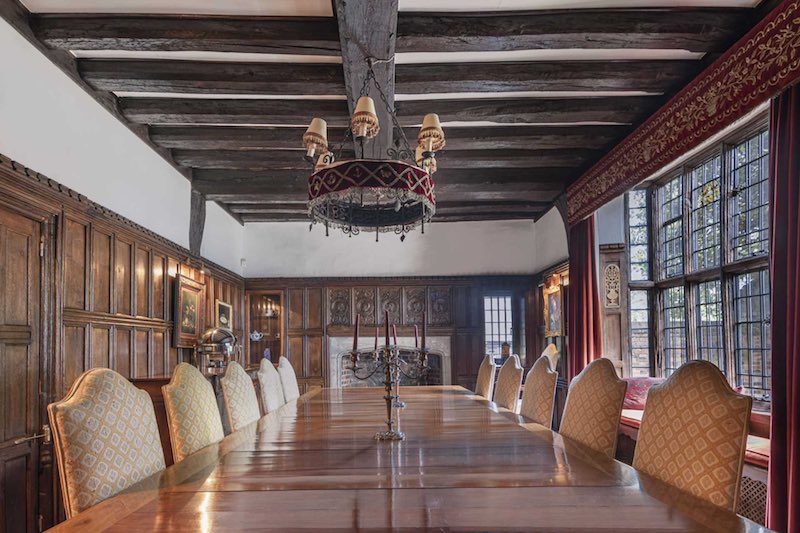 The spacious kitchen, dining and family rooms are renovated to fit today's contemporary London lifestyle, and include lavish marble countertops, elegant custom cabinetry, and state-of-the-art appliances. While staying true to the mansions period style and history, this east wing side of the home also features creature comforts like a vast laundry room, multi-vehicle garage and dedicated cellar.
The home's west wing showcases the most historic rooms, including a resounding fine dining hall, library, and living room. The curated private living and guest quarters are located on the second and third levels.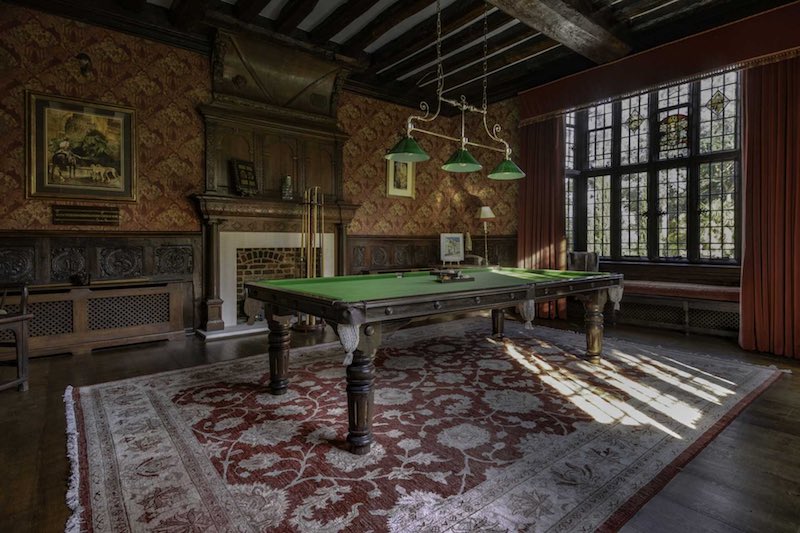 Meanwhile, the lush landscape outside is an opulent manicured world to behold, containing a koi fish pond, an antique well and cascading fountain that surround the home's sweeping spacious garden lawns.
On the market for $17.5 million, this compound is exceptionally tucked-away and private, retaining its 15th Century charm and standing the test of time. With its palatial historical narrative and aesthetic appeal, this modern estate's location looks as grand as ever.