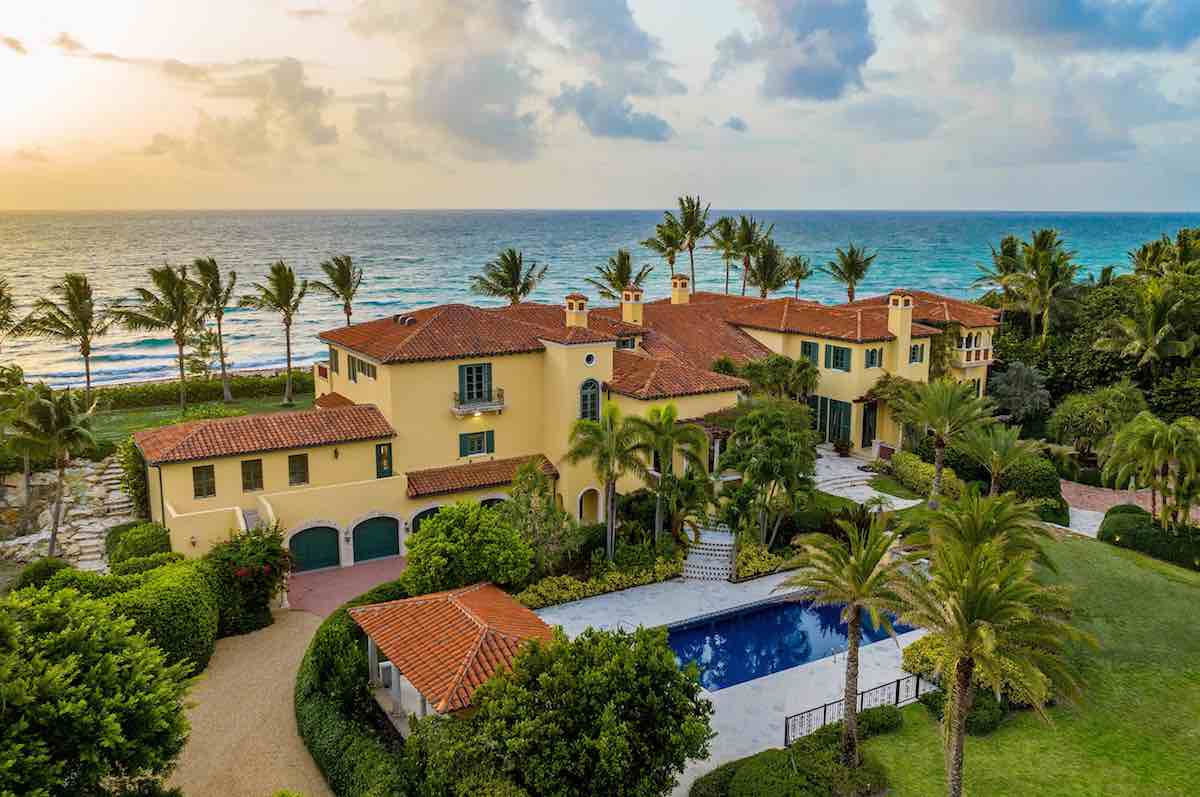 Larry Ellison — American business magnate, investor, and top buyer of extravagant mansions — is selling one of his properties located in the booming real estate market of Palm Beach, Florida. Currently listed at a cool $145 million, the Seminole Beach estate can be found in an exclusive neighborhood in North Palm Beach and boasts over 520 feet of private ocean frontage. Ellison purchased the mansion for $80 million back in 2021.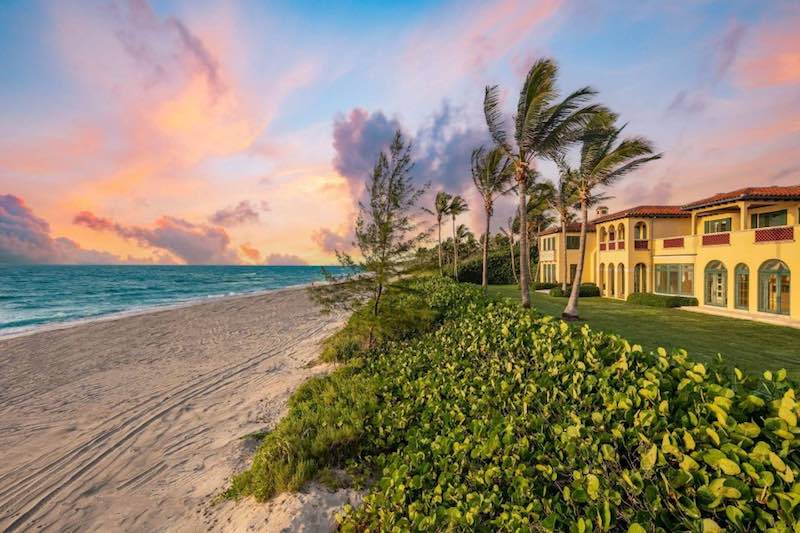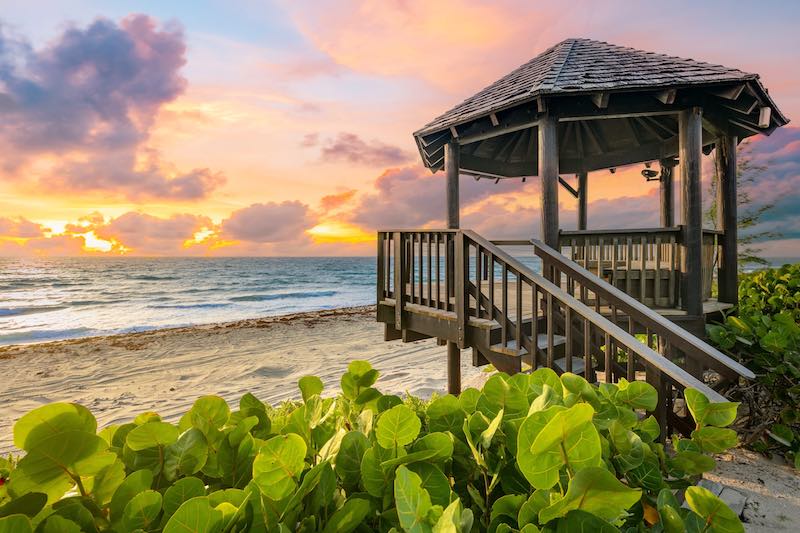 With two sets of gates and 24-hour security ensuring total privacy for the neighborhood of Seminole Landing, this property guarantees ultra-exclusive seclusion and was recently featured on TopTenRealEstateDeals.com. Seminole Landing is notably home to other billionaires, including Robert Smith, David Tepper, and Steve Wynn.
The 15,514-square-foot mansion was built in the Tuscan style in 1998 on 8.5 acres and is the third-largest oceanfront property in Palm Beach County behind an 8-acre property belonging to billionaire Ken Griffin and another Larry Ellison property. As for oceanfront properties currently on the market, it's the largest in all of South Florida and a rare prize.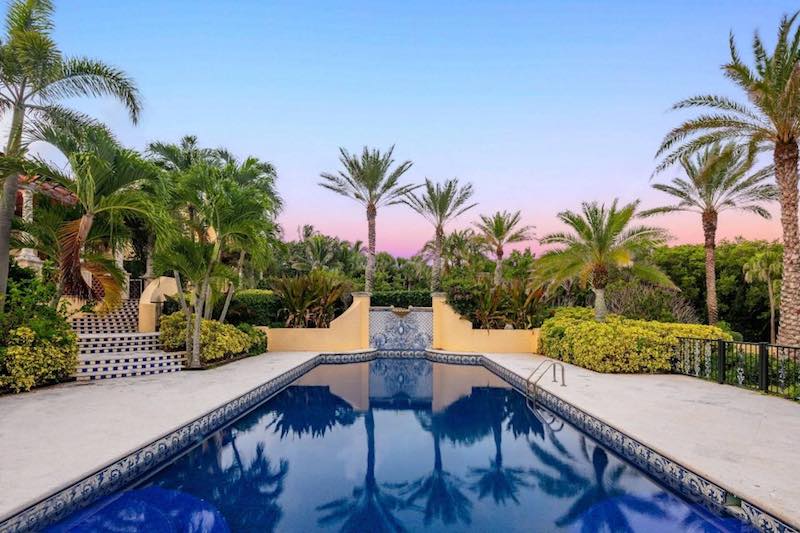 The sprawling grounds also include a tennis court, pool, private beach, and helicopter landing. Of note, the property offers quick and easy access to private terminals at Palm Beach International Airport via helicopter and is conveniently located close to both Orlando and Miami. With ample land for renovating the existing structures or adding on new ones, the estate will be attractive to an exclusive circle of the ultra-rich with an eye for personalizing and curating a dream property.
The home itself features seven bedrooms, 11 bathrooms, a chef's kitchen, a home theater, an impressive wine room, a six-car mega-garage, and a private guest suite. The home offers pristine views of the private beach and lush gardens manicured to perfection on the grounds.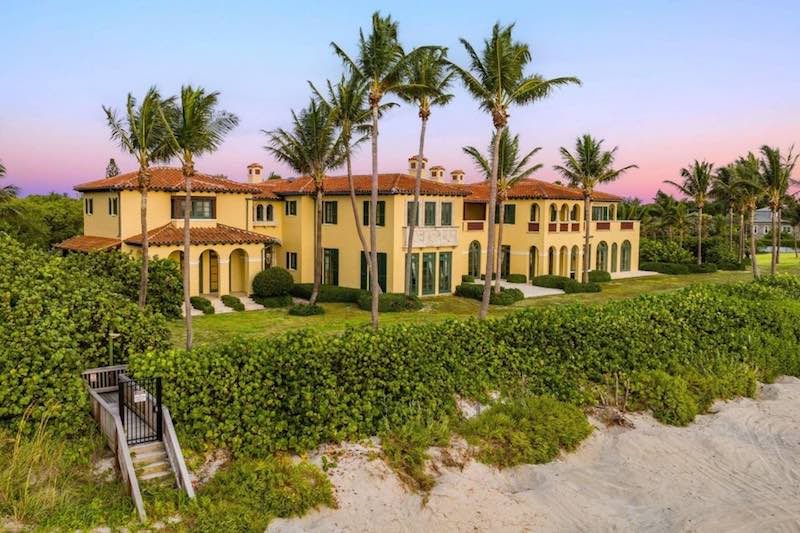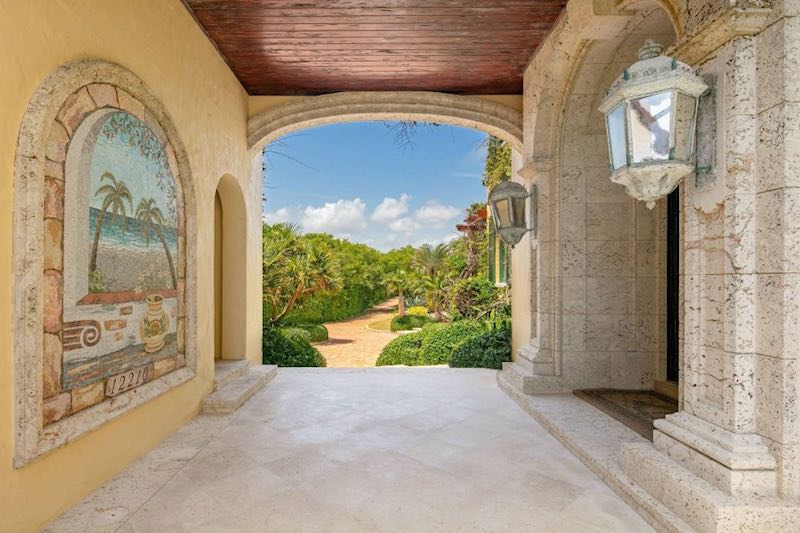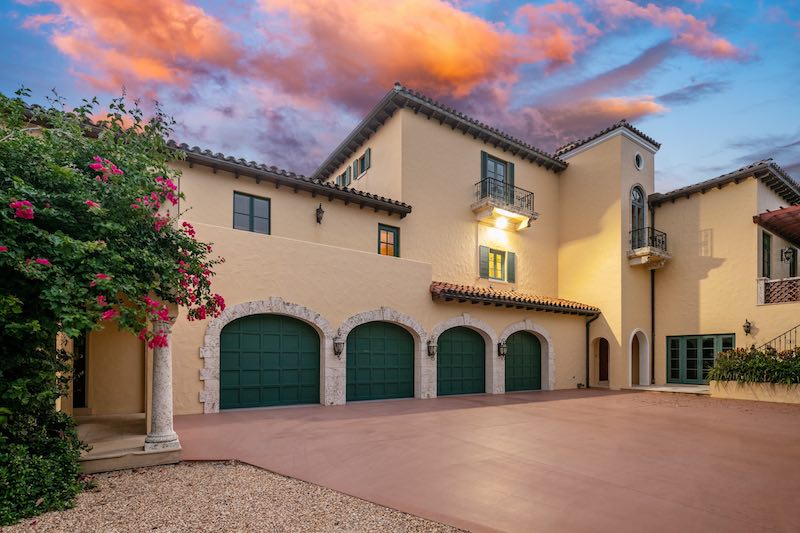 The estate is expected to sell in less than two months, in keeping with the hot real estate market in Palm Beach.
Currently the eighth richest person in the world according to Forbes, Ellison made his billionaire tech magnate fortune as the CEO of Oracle Corporation and prefers to reinvest in real estate, collecting top properties around the country. His most recent acquisition is a $173 million estate settled on 16 acres of both ocean-front and lakefront property in Manalapan, Florida, which he purchased back in June 2022 in what was the most expensive sale of the year to date. His other luxury properties include homes in exclusive locations in Newport, Rhode Island, Lake Tahoe, and more.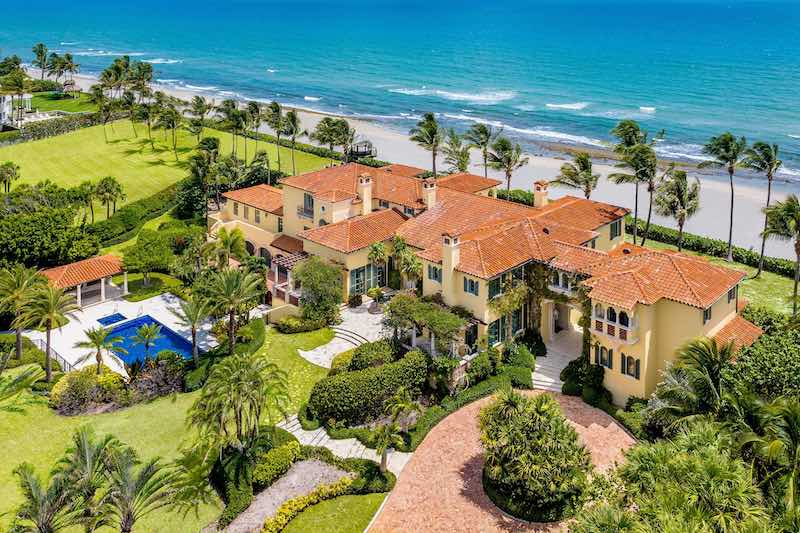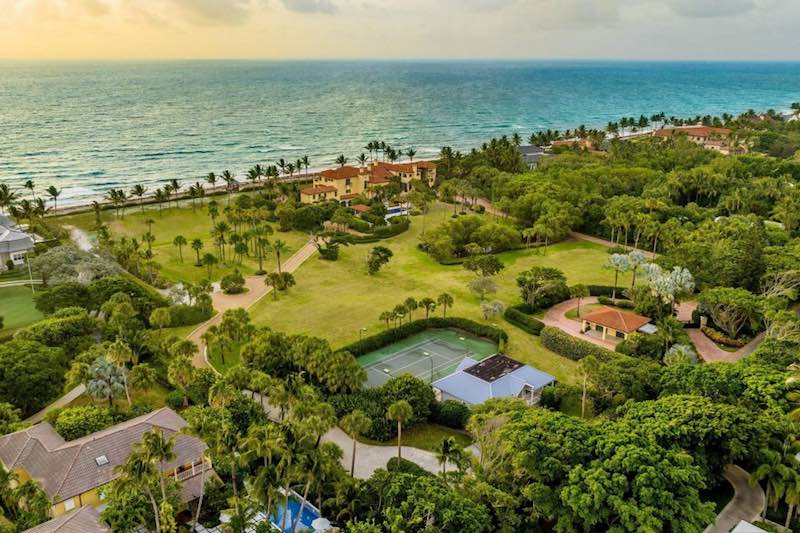 The Seminole Beach estate is co-listed by Adam McPherson, Chris Leavitt, and Ashley McIntosh of Douglas Elliman. It will mark one of the top transactions of the year if the property sells as listed for $145 million.