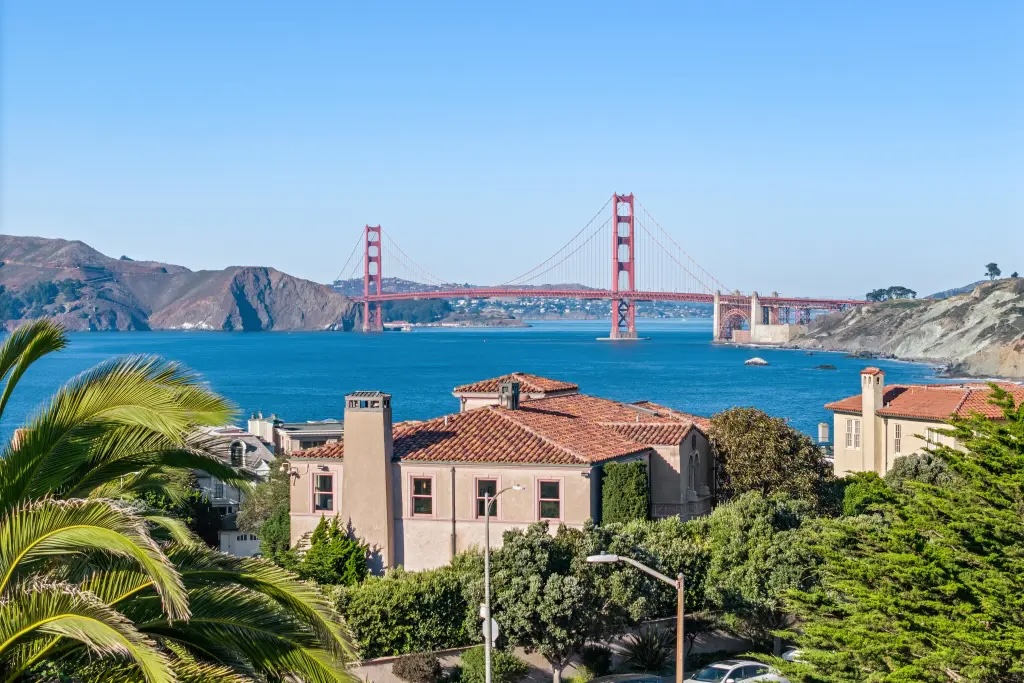 The enchanting San Francisco residence that once housed the legendary Robin Williams is on the market, carrying a legacy as vibrant as the actor's career, with an asking price of $25 million. This architectural marvel in the Sea Cliff neighborhood, sprinkled with whimsy and secrets just as Williams himself, is poised to captivate the real estate scene.
The story of this illustrious home dates back to 1991, the same year Williams captivated audiences as Peter Banning in "Hook," when he and Marsha Garces Williams, the notable producer of "Mrs. Doubtfire," secured this haven for $3.2 million, reports the Wall Street Journal.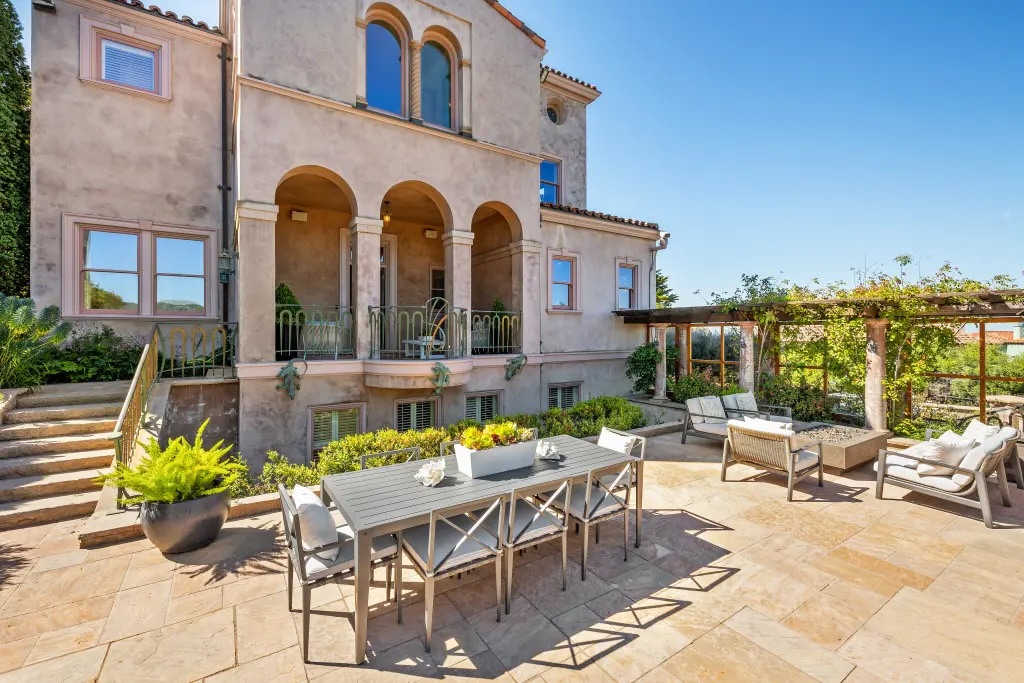 Williams' connection to the Bay Area began in his teens, a detail chronicled in the biography "Robin." After their marriage in 1989, the couple filled the home with laughter and love until their separation in 2010. The home, having witnessed their family's growth, now awaits a new chapter as Marsha, looking to downsize, parts with this piece of personal history.
"It's a house brimming with joy," Marsha reminisced. "The years we spent there were filled with so much fun, play, and happiness."
The mansion stands secluded behind high gates, an Italian Renaissance jewel crafted in 1926, originally owned by shipbuilder Oliver J. Olson, as revealed in "The Liberty Ships of World War II." The three-story, 10,600-square-foot estate commands views of the Golden Gate Bridge and San Francisco Bay, an awe-inspiring sight from its venerable walls.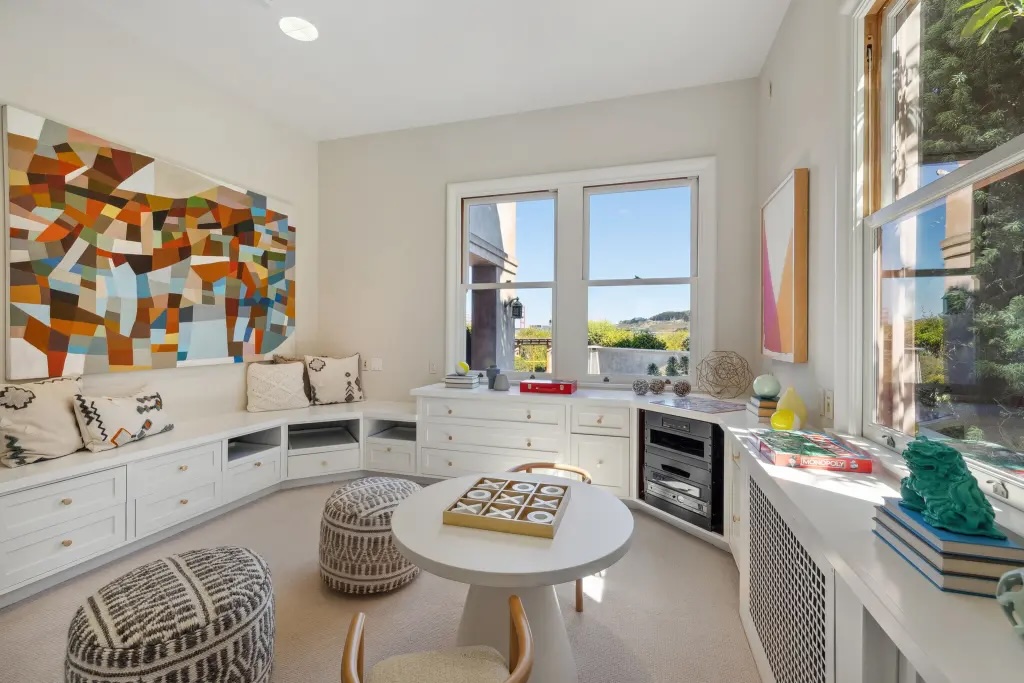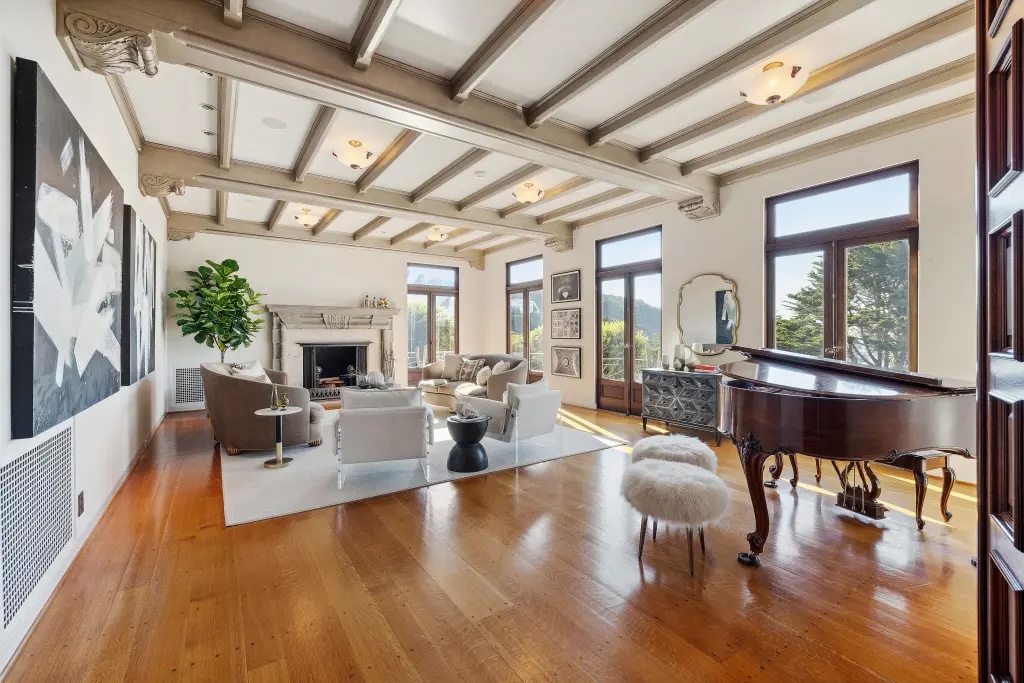 According to Compass agent Steven Mavromihalis, "The Williamses revitalized the house from the ground up, modernizing it while carefully preserving the original 1926 grandeur. They expanded it to its present size yet kept the unique, irreplaceable materials that modern homes no longer offer."
The home's charm is found in the details—the woodwork, moldings, and intricate ironwork. Above the grand entrance, stone columns are crowned with cast-stone masks symbolizing Comedy and Tragedy, a nod to the profound depth of life and art.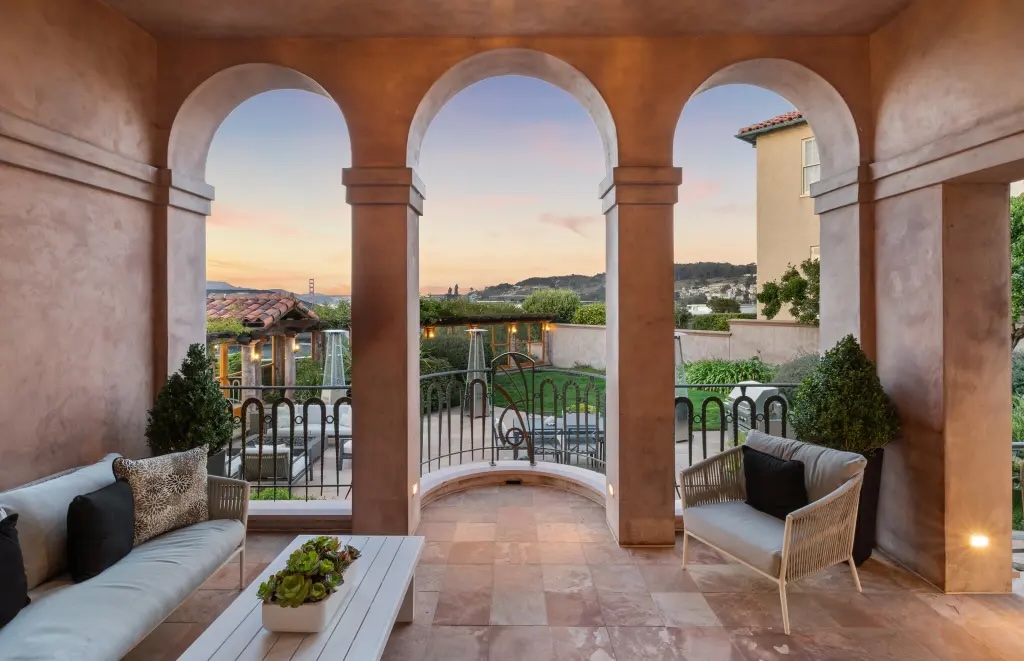 Imagine secret passageways weaving between bedrooms, a hidden bar awaiting behind a wall in the media room, and a drop-down projector for movie nights—all elements of fantasy and fun designed for Williams' children.
The grounds are dotted with lively metal gargoyles, and the six-bedroom estate boasts a primary suite with a Japanese-inspired bathroom, featuring a deluxe soaking tub. Guests have their secluded space in a one-bedroom apartment with its own entrance.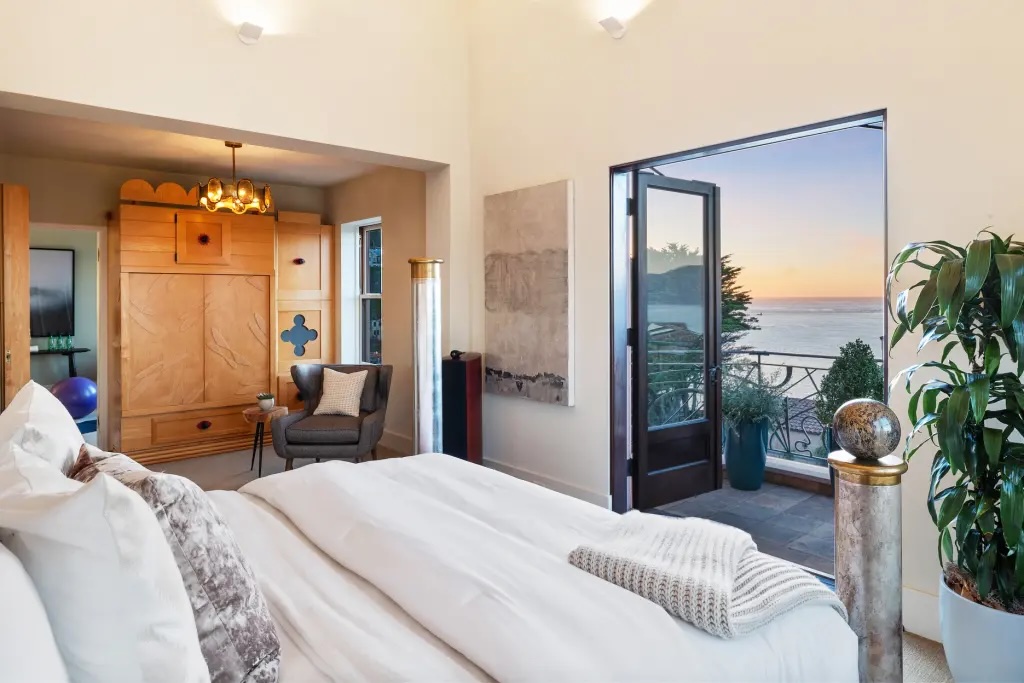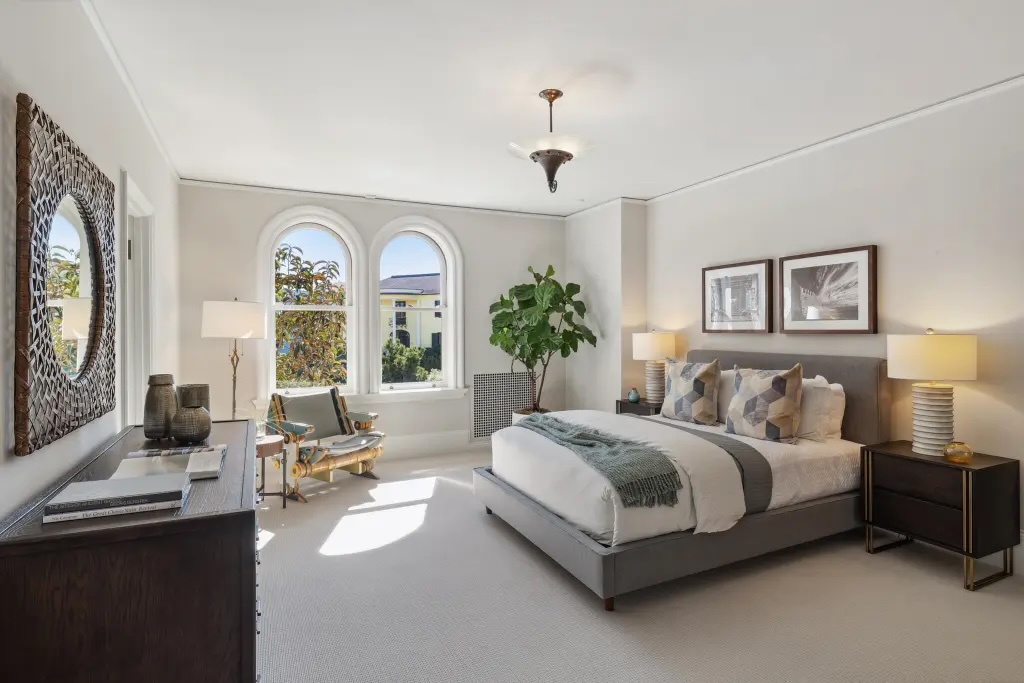 The interior extends an invitation to opulence with a library, media room, wine cellar, and walk-in vault. Outdoors, the patios and loggia showcase the Golden Gate Bridge in all its glory.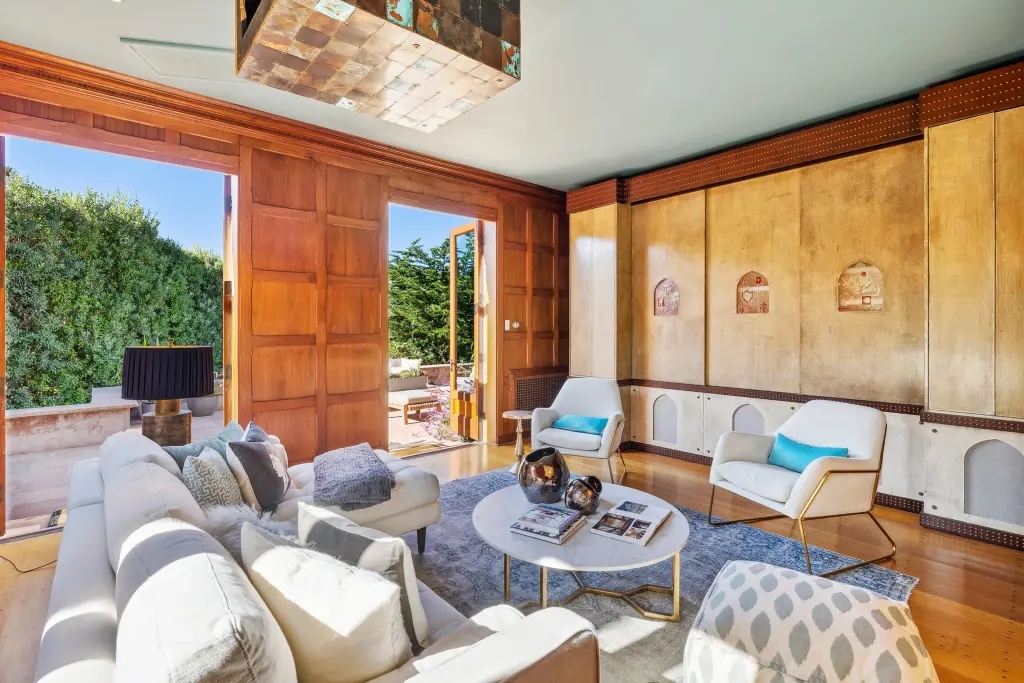 Despite recent shifts in San Francisco's high-end real estate market, Mavromihalis notes a resurgence of activity, signaling a reawakening of interest in such storied properties.
Robin Williams' legacy, woven from stand-up comedy to unforgettable film roles, and celebrated as an Oscar winner, lives on. This house, a testament to his extraordinary life, now awaits its next steward to appreciate its unique blend of history, luxury, and whimsy.