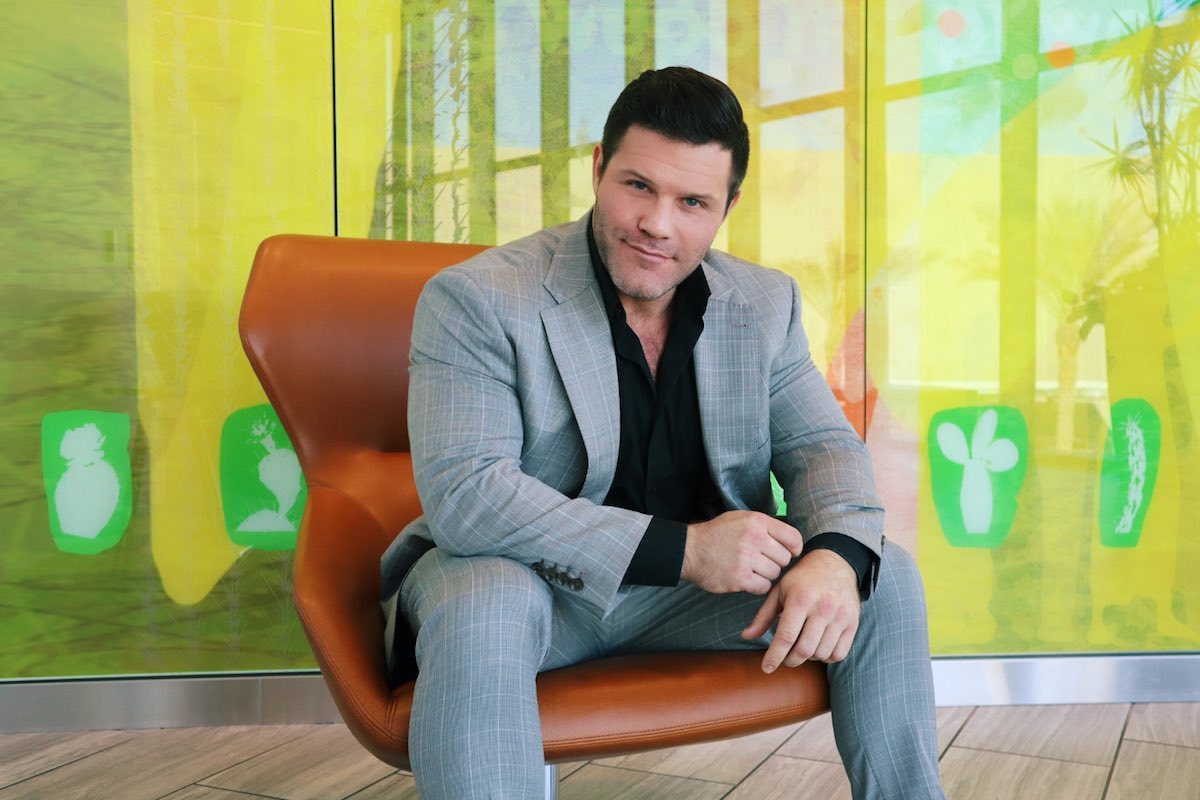 Most people break into real estate and then are forced to learn the intricacies of real estate marketing. Due to a steep learning curve and the inherent pitfalls of a saturated marketplace, many unforeseen struggles typically ensue. Luckily for Jordan Page, he took the opposite approach, transitioning seamlessly from a successful career in sales to e-commerce, then marketing, and then eventually becoming one of the preeminent names in Arizona luxury real estate. For Page, it was easy to see where his contemporaries were wasting efforts and what needed to be done to breathe new life in an antiquated system.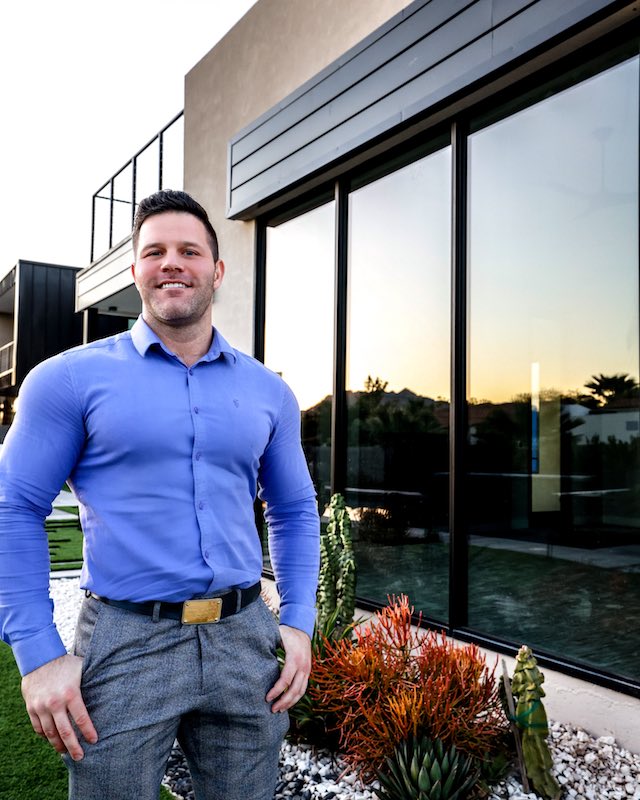 "There are over 70,000 active real estate agents in [the Phoenix area]," Page says, "so if you really want to make an impression, you have to learn how effectively market yourself." According to him, very few real estate agents truly know what they're doing as it relates to marketing…at least not at first. "They throw money at courses and agencies and tired marketing techniques without embracing social media or understanding what it takes to differentiate yourself…and in doing so, they set themselves up for failure."
Page's innate understanding of 21st Century marketing and branding (as well as his background as an entrepreneur and tech sales specialist) has been integral to his recent success. Recognized as a top agent and recently recruited by powerhouse boutique brokerage America One Luxury Real Estate, he has built a sterling reputation for creating incredible client experiences, spearheading effective and innovative marketing and advertising campaigns, and being as open and transparent as possible with his clients. This reputation has led to top-dollar sales and representing enviable properties like a stunning new six-million-dollar estate he recently sold in Paradise Valley.
Page's journey began in Arlington, Texas, where he grew up playing football before eventually attending school at Texas State University and the University of Arkansas. In college, Page launched a campuswide recycling initiative that led him to discover a latent talent for leadership and bringing people together. "That taught me that with the proper platform, I had the ability to motivate people," he says, "and also that with the right strategy in place I could efficiently reach a wide audience." These talents would certainly be useful later in his career.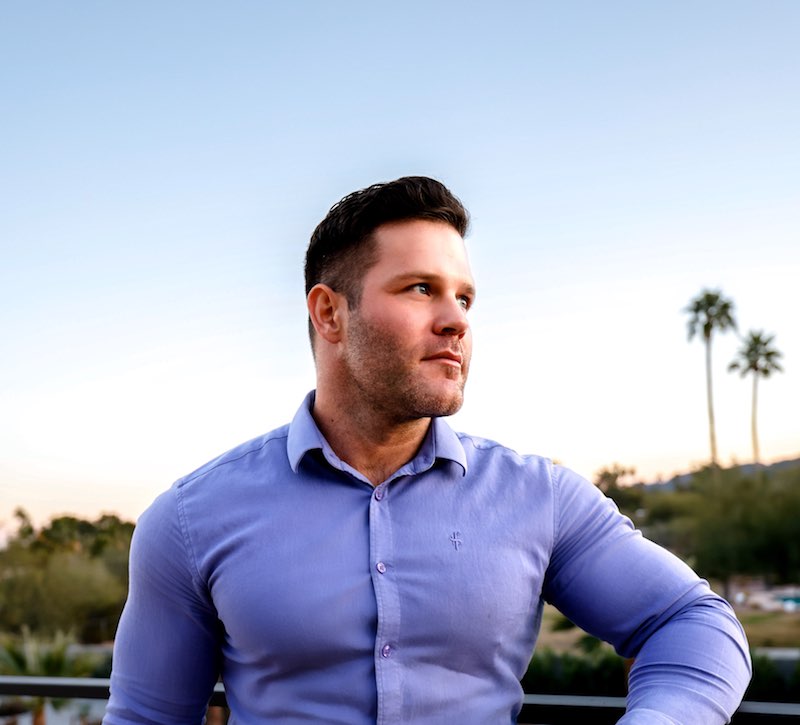 After graduating, Page moved to Scottsdale and began working as a sales representative for Yelp. Over the course of four-and-a-half years with the tech giant, he was in the top one percent in sales, and eventually, he cashed the stock options he had accrued to help launch his first business, a nutritional supplement company called AnatomiQ. Page applied his very specific vision for branding to the company and fully embraced the power of Instagram to spread the word. The result was an almost instant sensation. Page couldn't keep products on the shelves and in less than a year, he had grown the company to over 70 employees.
The company's success proved that with a clear brand identity and marketing strategy, Page could easily move the needle. But the harsh realities of the retail industry soon taught him a harsh lesson. "The margins were brutal," he says. The cost of manufacturing and distribution left little meat on the bone at the end of the day, especially with such an extensive payroll, and eventually, he had to shut his doors and let all 70+ sales reps go. "That was the hardest thing I ever had to do," Page says, admitting he still gets emotional about the experience to this day.
After the fall of AnatomiQ, Page had befriended a Biltmore-area real estate broker who explained his trade succinctly: "You meet people, network, and you can make a lot of money," Page recalls. The proposition sounded too alluring for one with his skillset, and he soon got his license and began immersing himself in the industry. He focused on creating engaging listing videos (one of which got over 130,000 views) and discovered he had a knack for being on camera. Soon the referrals started to fly in. "Everything I had ever worked on, strived for, had finally started to come together," says Page.
Eventually, Page began to develop the core tenets of real estate marketing that would help define his career….
Live the Brand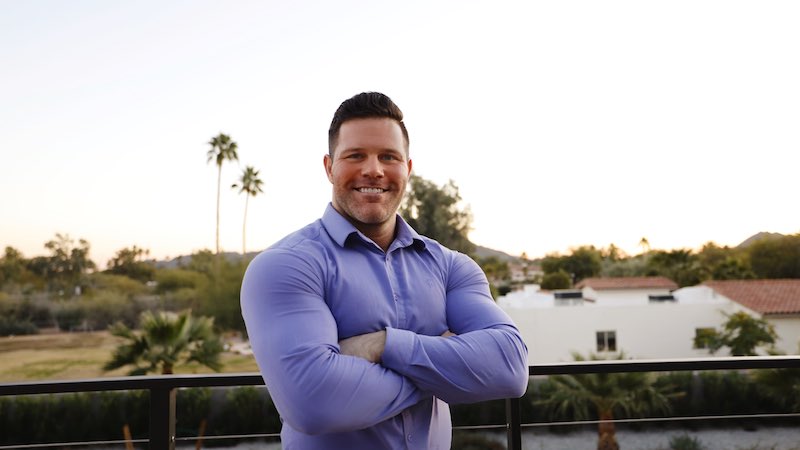 One of Page's early keys to success was understanding how to convey a clearly defined personal brand. "Many misunderstand what a personal brand is — it's not a logo, a name, or a catchphrase," Page says, "It's your reputation, how you do a showing, how you shoot a video, how you present everything to the client implicitly." According to Page, most realtors don't understand that every time you interact with a client, you are representing the brand and you need to make sure it is crystal clear and concise. "There's incongruence," he says, "when you call yourself a 'tech-based, innovative realtor,' and then you just pass out a flyer at your listing that looks contradictory…or worse, disingenuous."
Own Your Lifestyle
According to Page, one of the most important things in luxury real estate is understanding that people aren't just looking for a home or an investment. "They are looking for a lifestyle," Page says. We always hear "location, location, location," but according to Page, location equals lifestyle. "The home should be developed as it should be experienced," he says, "and every time you show it, you need to be explaining the lifestyle that clients could be living in it — schools, golf courses, nightlife, shopping, entertainment — because they already know the information on the fact sheet, trust me."
Embrace Social Media
Perhaps the greatest key to Page's rise is not only his willingness to not only embrace social media but his inherent understanding of how it actually works. "One of the most surprising things to me when I learned real estate, is how little most agents actually understand what works on social media," Page says. "They aren't creating real estate content that they would want to see if they weren't an agent themselves. Even if they have a lot of followers, those followers won't care about the content if it's apparent that the agents don't either." He stresses the importance of creating engaging, well-produced content that people will actually pay attention to. "Give people a good reason to follow, engage them as best you can, and I guarantee when their friend is buying a home, they will think of you over the guy who posts five awful fliers a day," he says.
Change With the Times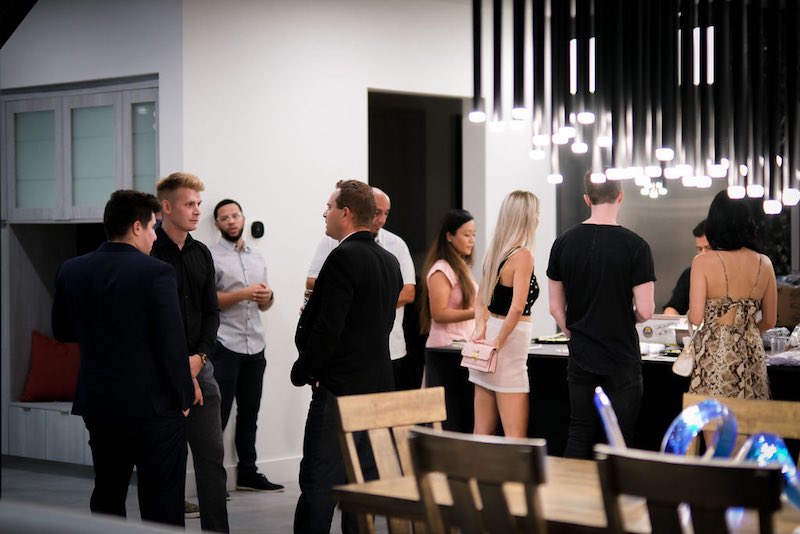 One of the things that Page cannot stress enough to realtors is not doing the same stale thing over and over again. "We have all been to a million open houses and broker previews," Page says, "and let's be honest, they usually suck." That's why he has strived to think outside of the box, doing things like collaborating with artists, top chefs, and entertainers to help sell the lifestyle aspect of his luxury listings, and embracing changes in the industry. On that note, Page is proudly promoting the fact that his client is accepting cryptocurrency as payment for that aforementioned $6 million PV mansion. "Cryptocurrency is the future," Page says, "we can't be looking at everything with a lens from the past."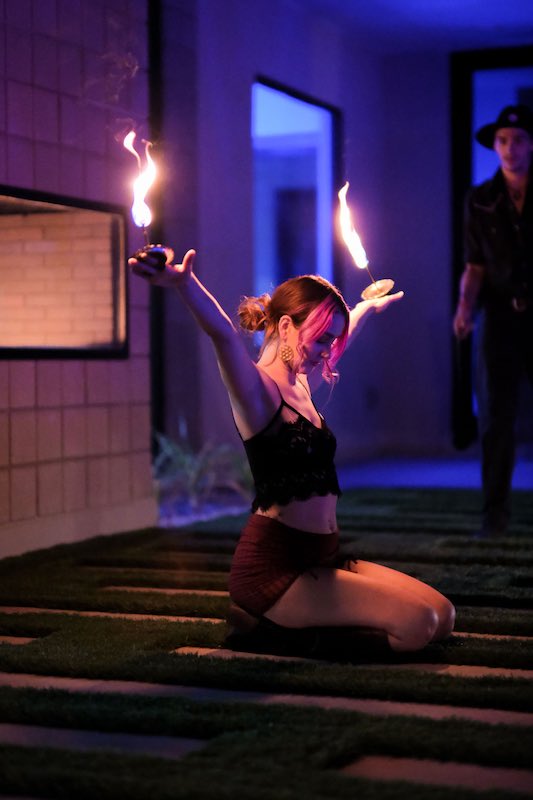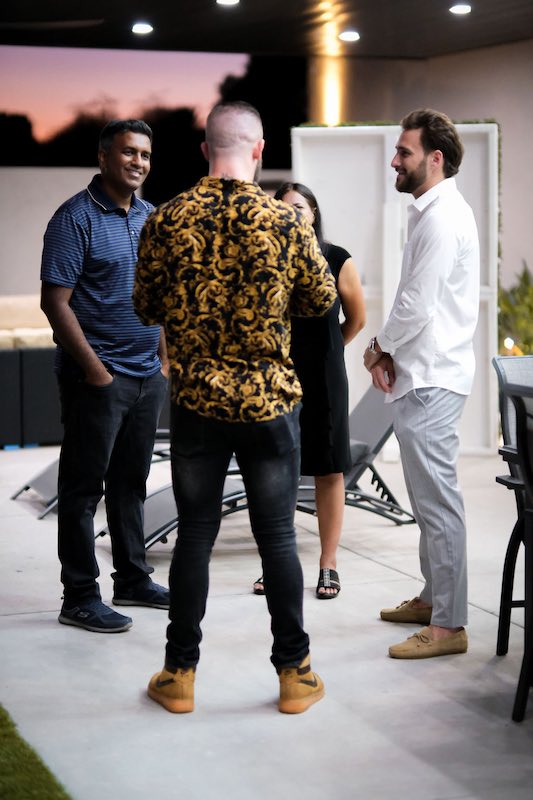 Speaking of the future, Page is eager for the opportunity to continue to expand while using his platform to help clients in new and innovative ways. In addition, he has been building towards launching his own team in 2022. "This will be the start of something new, something fresh, something exciting," he tells me. "I am happy to be delivering amazing experiences to my clientele, and hope to create a team that shares the same passion and drive."