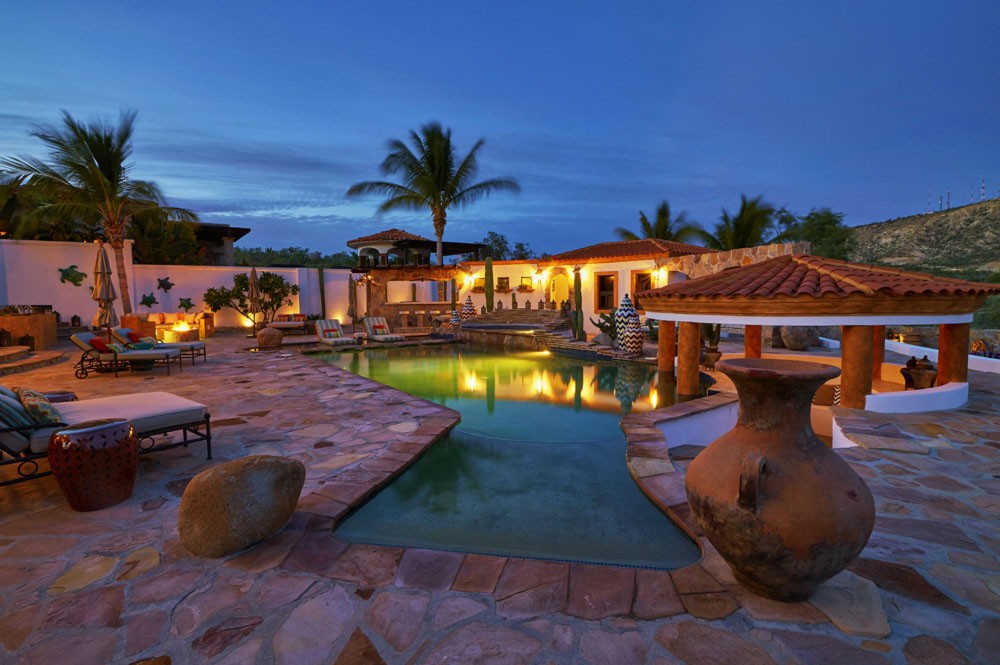 People all over the world are investing in Los Cabos real estate. Whether you've decided to retire to Cabo and live here full time, or you're interested in buying a vacation home to allow you to visit as often as possible, Jud Waggoman can help you find the perfect home in Los Cabos, Mexico.
Los Cabos
Los Cabos encompasses the two communities of San José del Cabo and Cabo San Lucas. These two communities are connected by a 20-mile stretch of four-lane highway along the Sea of Cortez coastline. Located at the southernmost tip of the Baja Peninsula, Los Cabos offers luxury, economy and tradition in an ideal Mexican paradise.
Cabo San Lucas
Cabo San Lucas, known for its vivacious nightlife and beautiful beaches, provides the perfect setting for the lifestyle you deserve. With endless opportunities for outdoor recreation, jet skiing, snorkeling, surfing, horseback riding and parasailing are all within easy access of serene Cabo properties. Cabo San Lucas isn't the fishing village it once was, but now provides international draw and all the amenities of home, along a gorgeous white shoreline.
San José del Cabo
For a more laid back lifestyle, properties in San José del Cabo may be the ideal choice. Home to a thriving art community, San José del Cabo hosts beautiful galleries from world-renowned artists. This historic community offers excellent dining, an attractive plaza, beautiful churches and quiet shopping. Nearby, you'll find the lush forests of Reserva de la Biosfera. Additionally, you'll be close to the San Jose del Cabo airport, cutting down on your commute time.
Transportation
The Los Cabos International Airport offers year-round direct flights to major U.S. and Canadian cities, many within two hours or less. Five cruise lines, including Princess, Carnival, Royal Caribbean, Bermuda Star and Seaborn, feature Cabo San Lucas on their itineraries.
Environment
Los Cabos is a unique environment where the warm, dry desert is surrounded by spectacular ocean views. There are 350 days of beautiful sunshine and the cost of living is about 20-25% less than the U.S. and Canada. Airlines offer direct flights to most major airports, many within two hours or less. Housing prices are extremely reasonable and less than most major metropolitan cities. Property taxes are negligible. Locals shop at Costco, Home Depot, Wal-Mart and major grocery store chains owned by U.S. companies. American and Canadian television programming is available via satellite.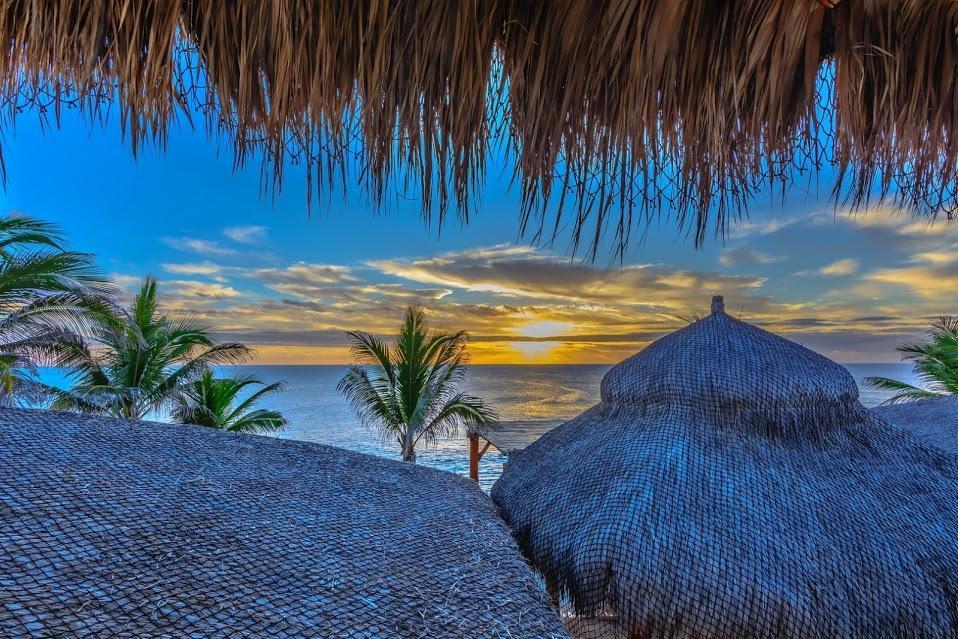 Safety and Security
Despite the negative publicity surrounding Mexican drug violence, the news media events arise from the country's interior regions and are geographically isolated from and unrelated to the Baja peninsula. In fact, expatriates specifically choose retirement in Cabo, citing safety and quality of life. Rest assured, Los Cabos remains a safe and family friendly environment for vacationers, investors and residents.
An Abundance of Activities
Cabo is surrounded by some of the best sport fishing, golf and underwater diving in the world. Two international marinas host a fleet of the finest charter captains to serve both the skilled and novice angler. Imagine wrestling a 1,200 lb. marlin or 400 lb. tuna in the same day! Golf enthusiasts may choose from 15 courses designed by Jack Nicklaus, Tom Fazio, Greg Norman and Tiger Woods. The coral reef at Cabo Pulmo National Marine Park, referred to as "the Aquarium of the World" by oceanographer Jacques Cousteau, is home to over 300 species of fish and sea life. The turquoise water, pristine beaches and desert surroundings offer year round activities for active lifestyles.
Real Estate and Development
As a progeny from this environment, Los Cabos is host to some of the world's most exclusive destination resorts, not just for vacation but also for lifestyle investment with rich rewards. Whether drawn by the golf, fishing, yachting, nightlife or just the gorgeous weather, there is a venue to fulfill one's dreams. From affordable homes with meticulous finishes to luxury homes without limits, there is a community to suit your personal as well as your investment needs. Cabo developments offer an array of amenities, from private golf courses to community pools. These neighborhoods typically include 24-hour security and professional management, so your investment will be worry-free when you're not in residence.
At the present, there are numerous luxurious resort and residential projects at various stages of development throughout the Los Cabos region offering pre-construction pricing for investment. These include Vievage, Chileno Bay, Solaz and Ritz-Carlton Residences. In addition, an abundance of newly completed and existing properties provide prospective purchasers the confluence of custom design and unique luxury within an orchestration of natural settings and world-class amenities. Examples include Puerto Los Cabos, Querencia and Esperanza.
Discover Los Cabos
Jud invites you to discover the unparalleled uniqueness of Los Cabos and share these opportunities. While international living may not appeal to everyone, the increasing number of visitors to Los Cabos each year continues to increase demand for vacation rental and second home properties in this beautiful beach community that so many get to enjoy.
Meet Jud
When searching for the perfect Cabo property, place your trust in Jud Waggoman. A graduate of The Citadel and proud U.S. Air Force veteran, Jud earned his juris doctorate degree at the University of the Pacific's McGeorge School of Law in Sacramento. For 25 years, Jud has owned a successful real estate law practice in California. After a rewarding legal career in real estate and raising two amazing kids, Jud now calls Los Cabos home. As an attorney, licensed realtor and homeowner in Cabo, Jud can answer your questions and alleviate your anxiety, helping turn your dream of living in Cabo into a reality.