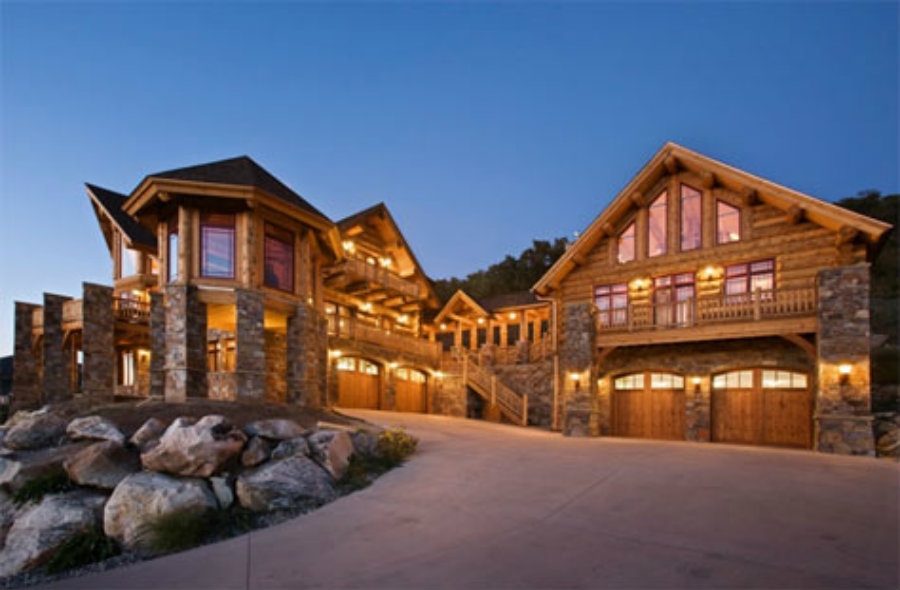 Building a home may also be one of the largest personal investments a person can make.
It is not just a financial transaction; it is an involvement of time and emotion that in the end can become a reflection of the owner's personality and style. Your home makes a statement; few homes make that statement more dramatically than a handcrafted log home!
Kalispell Montana Log Homes has been handcrafting custom log homes since 1975, and incorporated in 1983. Owners, James Bachofner and Brad Neu have a unique business strategy: "not to be the biggest but to be the best in the industry". Using sound business practices and proven construction methods they invested time and money into establishing a reputation for excellent service and top quality construction.
Hiring the right employees, with good work ethics and pride in the homes they produce, the owners worked side by side with their employees focusing the training on precision scribe joinery rather than mass production. The employees that form the "Crew" are hardworking and dedicated; many have been with the company 15-30 years.
There are many styles of log home construction. The most labor intensive and naturally beautiful style is the "Scandinavian Full Scribe" method which is Kalispell Montana Log Homes' preferred building style. Using chainsaws and traditional hand tools each full length log is hand peeled, scribed, carved and fit to perfection at our Kalispell assembly yard. By hand fitting each log in this manner these craftsmen create homes that are both unique and beautiful! This attention to detail is exactly what you should expect from the log home company you choose to build your dream home.
Years of experience and the commitment to providing a quality product is how Kalispell Montana Log Homes established themselves in the industry. This carries through from start to finish on every project. They offer in-house 3-D design services to create your one of a kind log home. Their designer works with you & your contractor to provide the custom details that you expect. Having worked as a log smith himself, he is able to view your concepts from the log construction aspect as well. This experience helps address possible structural issues during design, then when working with engineers, allows him to come up with creative ways to accomplish unique attributes for your home. If you prefer they have the flexibility to work with your local designer or Architect as well.
Once design is complete and prior to starting construction, each project is first laid out log by log on paper. This streamlines the building process and is another double check for possible issues prior to building. The team of log smiths then begins the crafting of your home using the methods described above. Each step from design and layout to construction allows the team to see the whole picture and together with decisions by you and/or your contractor will assure there are no unwelcome surprises.
Upon completion of your log package it is dismantled and transported to your building site, where two of Kalispell Montana Log Homes' experienced crew, with the help of laborers provided by your general contractor, re-assembles your log package on site. All remaining chainsaw work is then completed and technical detail information is provided to your general contractor. Kalispell Montana Log Homes' support does not end there; they are always available to answer any questions that you or your local contractors may have from planning through completion.
As with any investment, research is the key to getting exactly what you want. Only so much information can be gleaned from advertisements and websites. The team at Kalispell Montana Log Homes is available to answer any questions you may have, assist with design ideas and provide pricing information. Over the years it has become clear that potential clients who have done the most to educate themselves on the different styles of log construction, and the companies that provide them, are the most likely to choose Kalispell Montana Log Homes for their project.
Kalispell Montana Log Homes provides handcrafted log work for any project you can imagine from lodges and large estates to homes and small cozy cabins. They have also been involved with several commercial projects such as banks, restaurants and store fronts. The professional team at Kalispell Montana Log Homes has the experience and expertise to assure a pleasurable building experience!