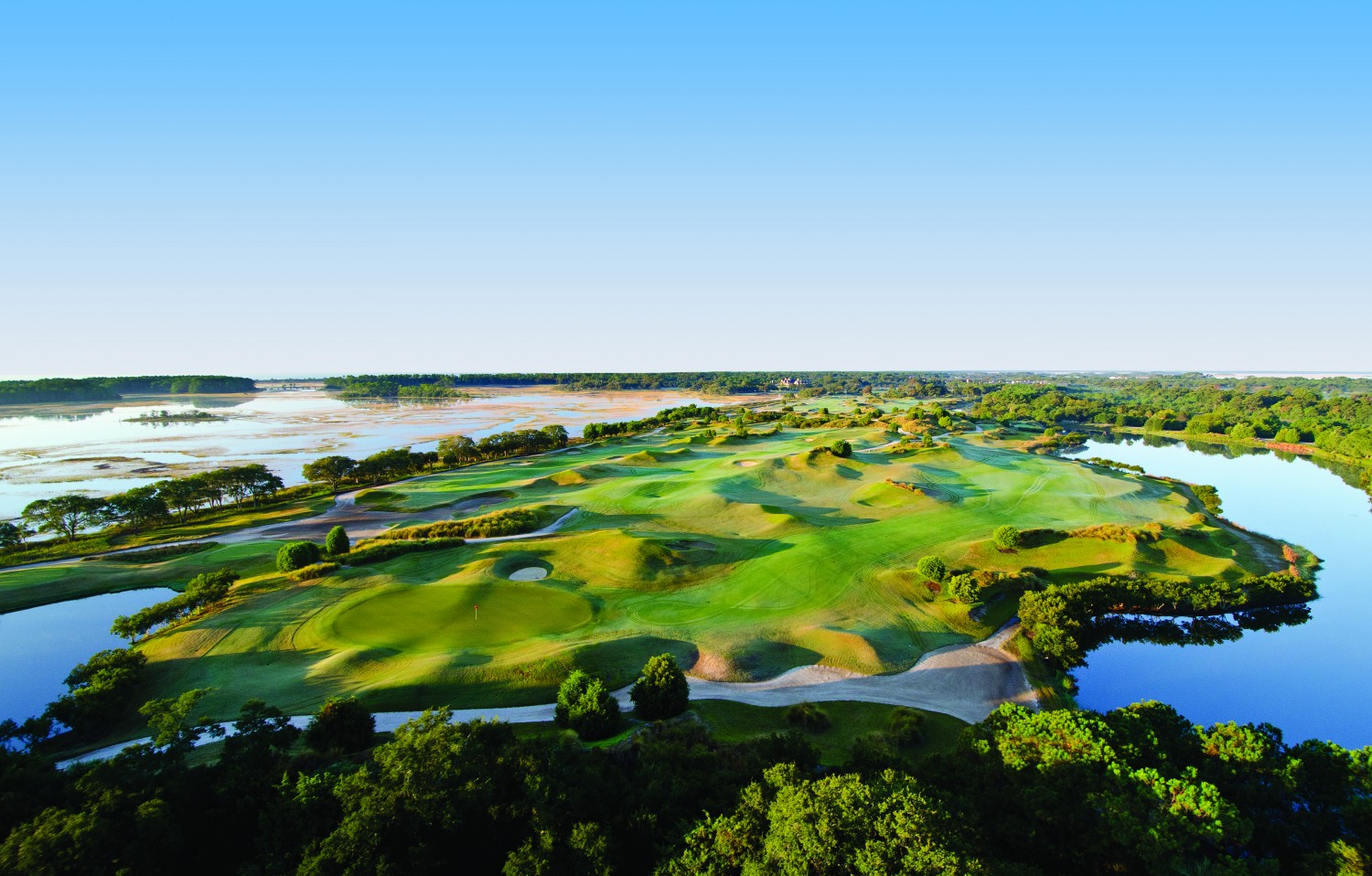 The romance of the Deep South is alive and well on Kiawah Island. Off the coast of Charleston, South Carolina, sits this highly-coveted, ravishingly unspoiled travel destination made for the executive elite. Imagine picturesque streets lined with magnolia trees and pastel-painted houses with pillars and porches — perfect for languid afternoons spent lounging with a mint julep. An antidote to high-rise congestion, Kiawah Island is a low-rise haven to those seeking a hushed, coastal retreat with zero stress. Just 1.5 miles across at its widest point, this top-rated barrier island is home to seven high-ranked courses (two of which, Cassique and the River Course, are among GolfWeek's "Best 100 Residential Golf Courses"), a Forbes five-Star hotel, endless dining options, and more activities than you can exhaust in a week.
The Ocean Course
This being Jetset, let's get straight to the golf, as it is what attracts most people to this coastal paradise. The most famous course on Kiawah is the legendary Ocean Course. Voted the number three public golf course (and 20th overall) in the U.S by Golf Digest, the course has hosted a number of events, including the 2007 Senior PGA and the 2012 PGA Championships. Wind is a huge factor at this Pete Dye-designed course, and the direction and strength of the wind can make up to an eight-club difference from one round to the next.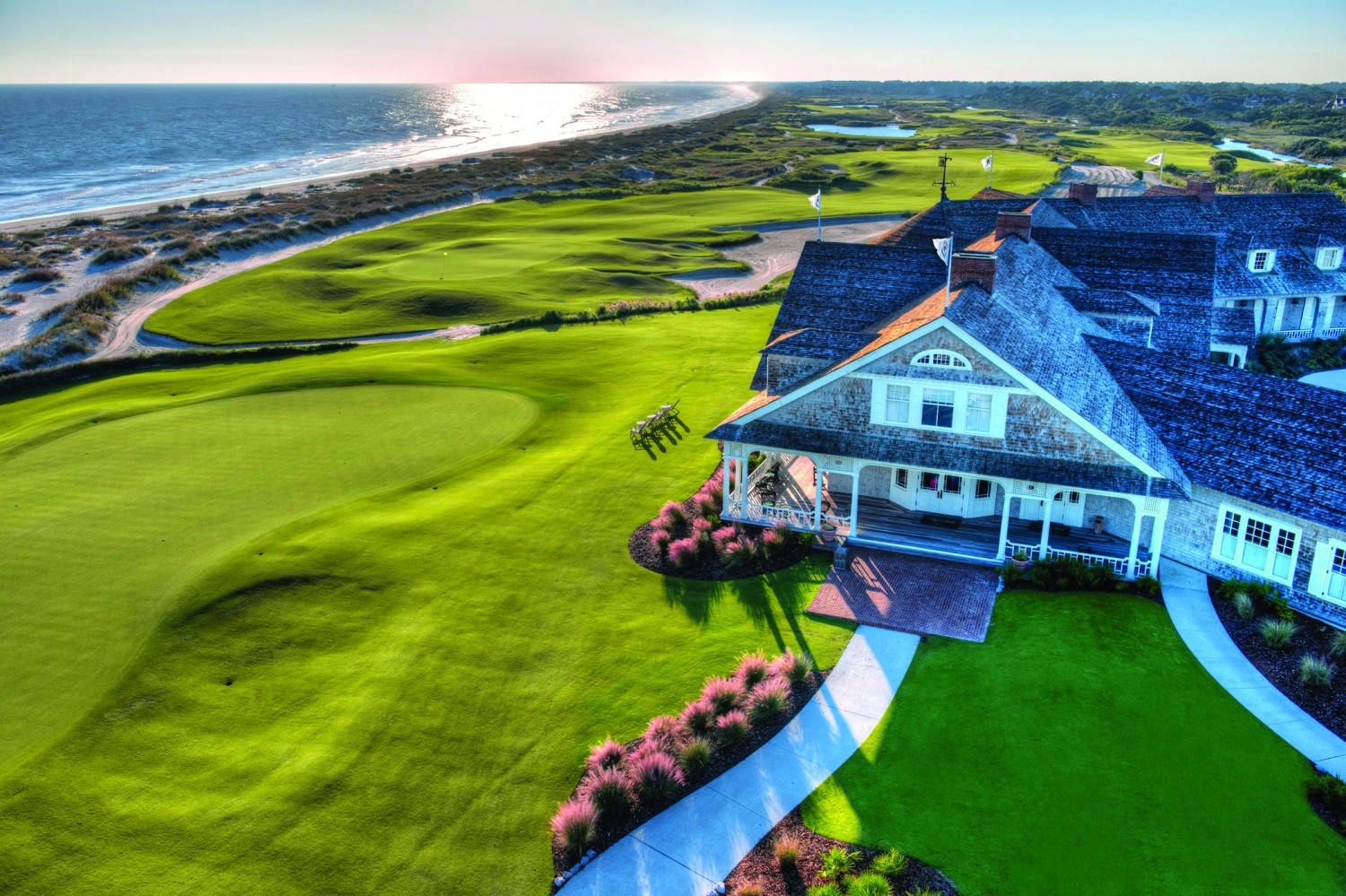 Cassique Course
Now on to the lesser-known, private courses. Cassique opened in 2000 and is Tom Watson's debut solo design in North America. A par-72 links-style course reminiscent of tracts found in Scotland and Ireland, Cassique's classic seaside setting offers its members fashioned holes that could be played in numerous ways depending upon the conditions and the creativity of the golfer. Watson imbued Cassique's front nine with a definitive Scottish flair in this South Carolina Low country. Holes 4 through 6 have the unique feature of being able to play two completely different ways using alternate teeing grounds and split fairways. The two setups are referred to as Pulpit and Nip Tuck.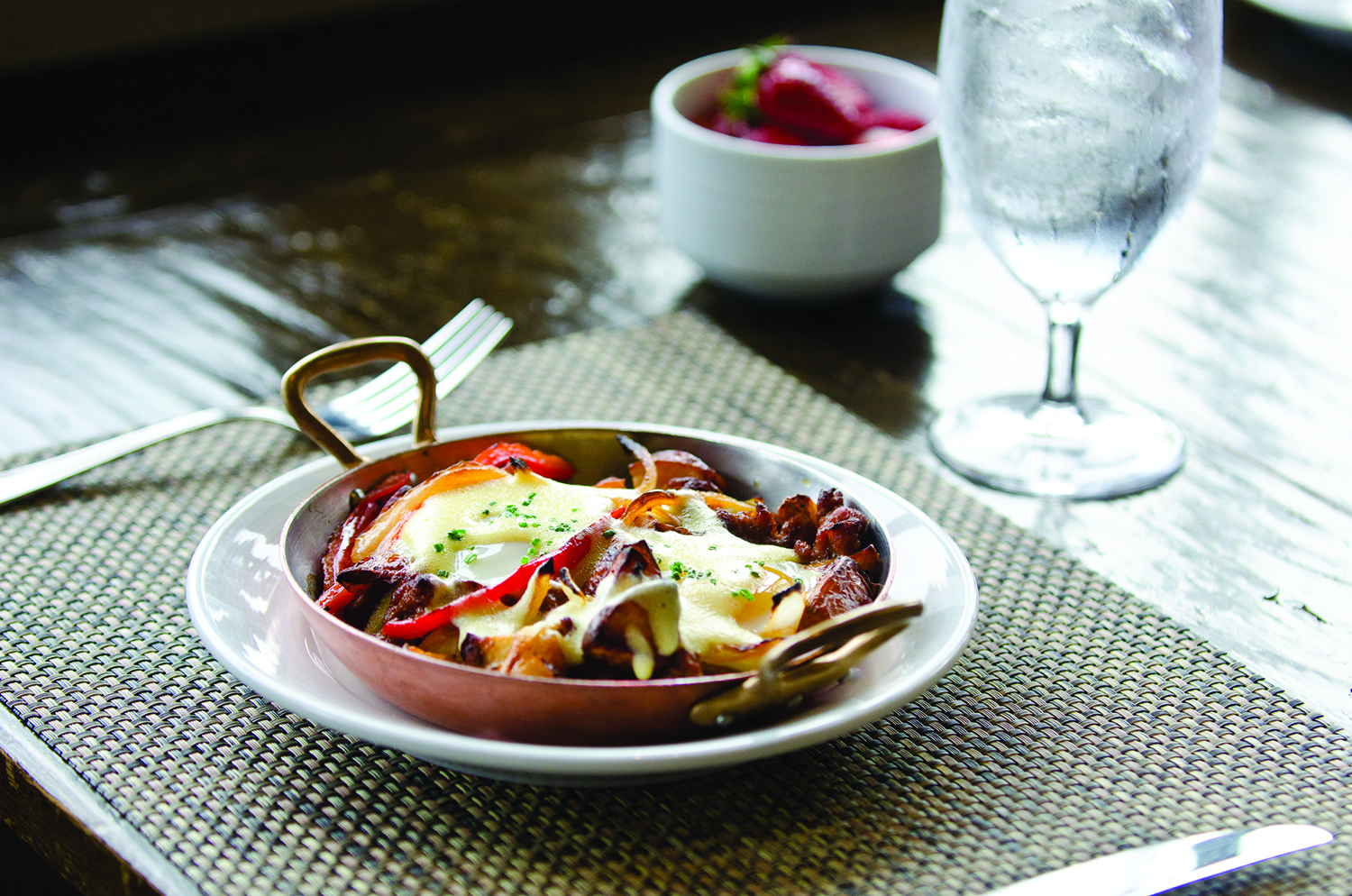 The 6th hole is certainly the most obvious nod to the UK architecture style. This 520-yard par-5 was modeled directly after the 14th hole at Carnoustie known as "The Spectacles." The back nine layout is more closely associated with the area with low lying swampland, vast fairways, steep rolling mounds and deep bunkers. The key to a great round is keeping your shots straight. Low handicappers will want to reach for their 3-wood on the tee box to find the short grass. And your putter will ensure a better chance of getting up and down off the greens. One also cannot overlook the impressive visuals with long vistas in every direction throughout your round. The facilities are also first class with a large clubhouse and impressive dining services that are a nice perk for the members.
The River Course
Designed by Tom Fazio and opened in 1995, the private River Course is more traditional for the region and houses plenty of water and boasts some bite and splendid scenery. Portions of the track wind alongside the Kiawah River and through "clusters" of holes separated by large expanses of green space, while other junctures are near marsh savannas and oak-filled maritime forests. The River Course provides a challenging and inspiring 7,039-yard test. Since opening, the course had garnered numerous accolades including Golf Digest's "Top Five Private Courses in the Nation."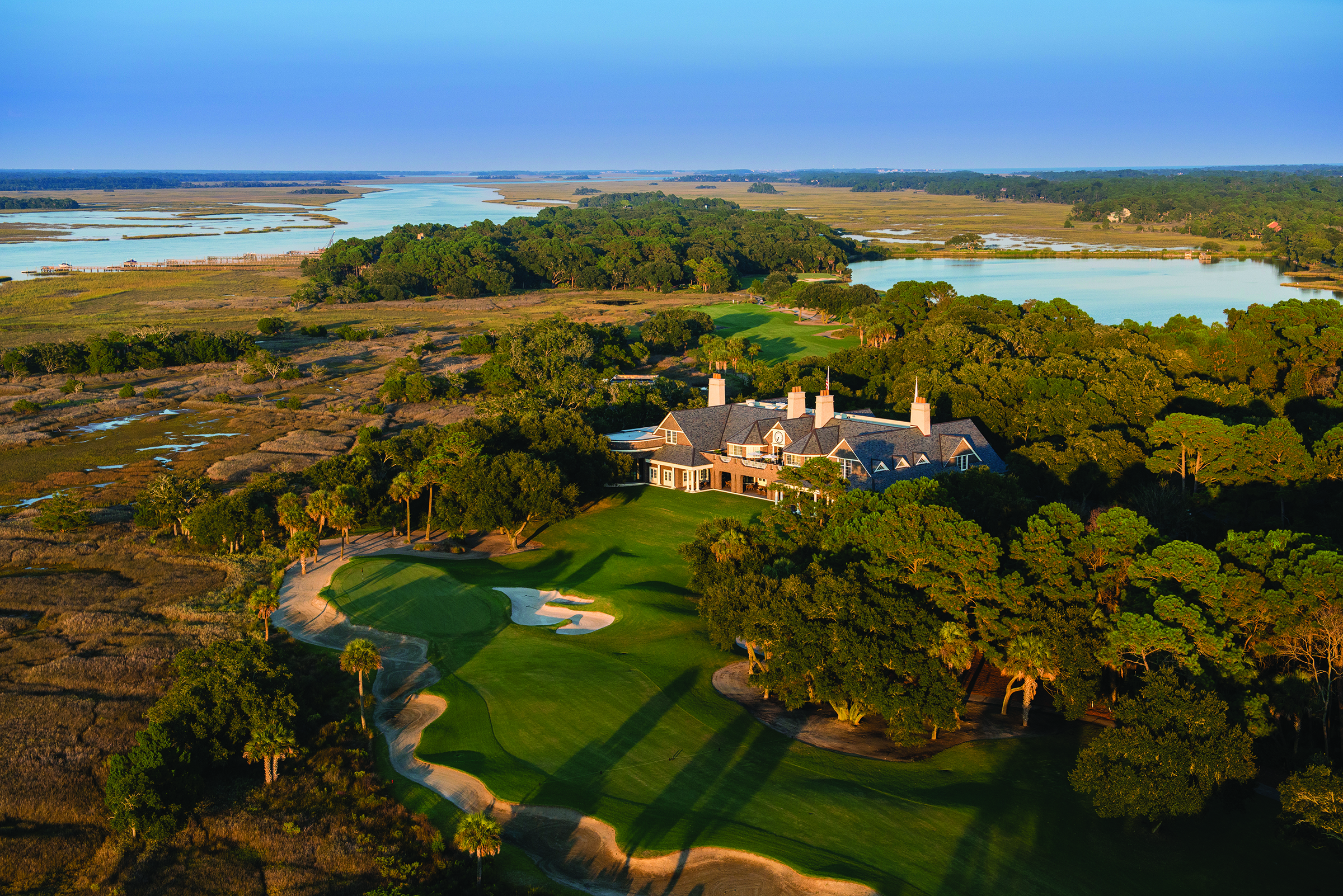 The stunning clubhouse is one to be treasured when arriving at the River Course. It was rebuilt after a fire a number of years ago, and after an extensive rebuild the place screams elegance and comfort. Most strikingly, the men's locker room features a barrel-style ceiling, oyster shell walls, and full service bar, perfect for unwinding after your round. The River Course Clubhouse has always been, and will now even more become, the more relaxed, come-and-sit-awhile, have-a-drink-on-the-backporch, cozy nook for Island Club members.
Osprey Point Golf Club
Open to members with a Governor's Club membership, this product of Tom Fazio's talent for blending golf and nature is a course that many Kiawah residents and vacationers rank as their favorite. Featuring several major east-west lagoon systems cutting through the property, not to mention numerous smaller tidal creeks and wetland areas, this course is a masterpiece in variety and playability. Fazio used all these natural hazards to maximum advantage aesthetically in a layout that includes surprisingly few forced carries. Wide fairways, dramatic bunkers, and ample trouble in the form of water add some drama and framing definition to each one of the holes. I recommend taking a hole-by-hole tour to discover the beauty and challenges of Osprey Point for yourself.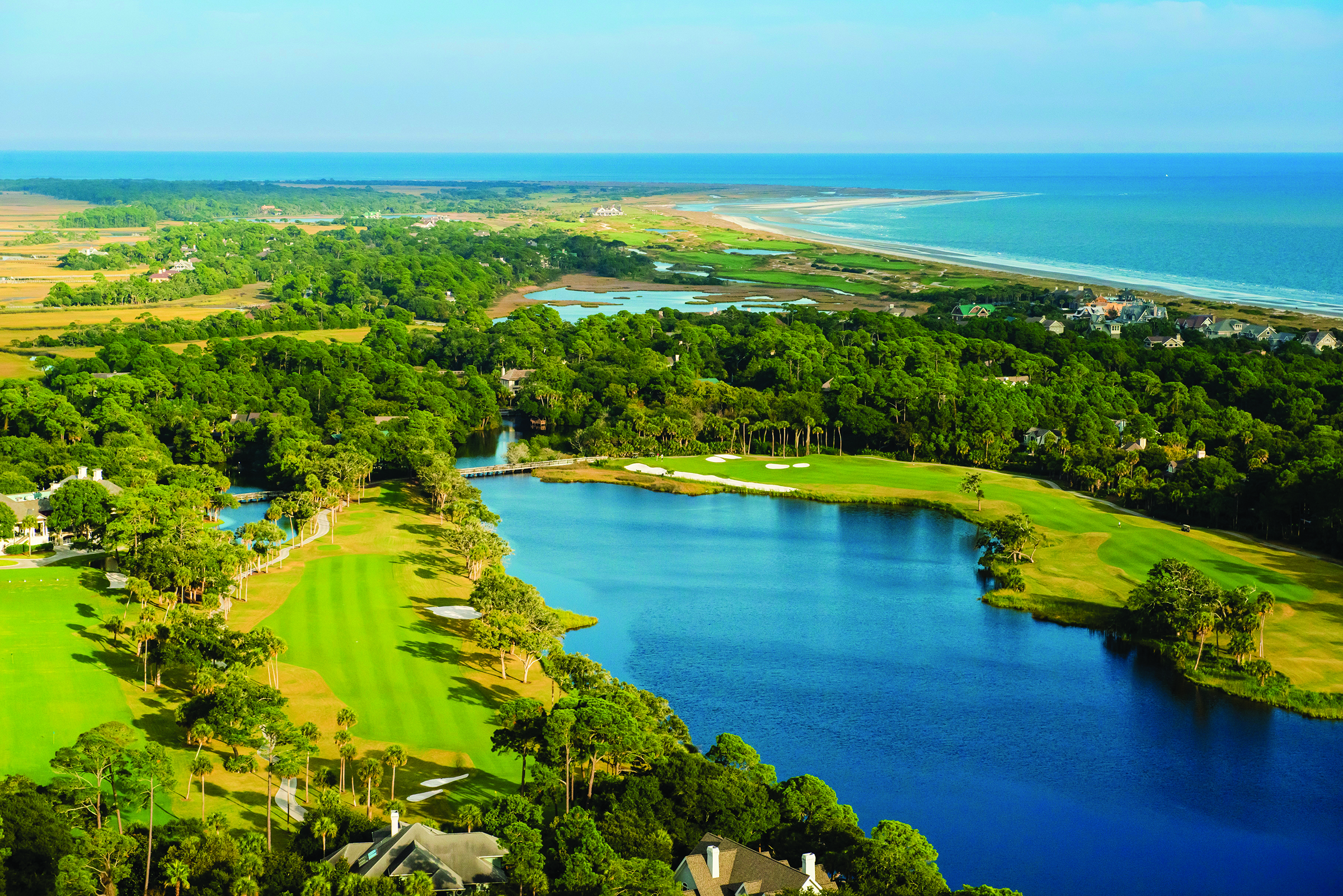 The Sanctuary at Kiawah Island Golf Resort
So where to stay while you savor these incredible courses? Naturally, the only hotel on the island is perched on prime oceanfront. The Sanctuary at Kiawah Island Golf Resort captures the spirit, architecture and charm of Charleston at its finest. Golf aficionados will feel right at home here with five championship golf courses and plenty of outdoor athletic diversions, while on-site amenities like the spa whisk you away to unbearable bliss. Couples find it hard to leave their suite, as rooms include Italian linens and robes, marble walk-in showers, and a balcony with ocean or dune views.
At Kiawah Island Golf Resort, there is a dining experience to enhance every mood and moment. Everywhere we dined, the dishes were on point, and kept with with the slow-cooked Southern food revival. We started the day with a leisurely oceanfront breakfast on the verandah at the Sanctuary before our morning tee time. We feasted on rib-sticking shrimp and grits, snacked on lip-smacking pralines, and devoured tender barbecue pulled pork at dinner time. After a decade of mimicking nouveau European fare, the "Lowcountry," as the region is known, is returning to its culinary heritage.
Kiawah Island offers club members a diversity of gourmet dining options – from a polished, top-notch steakhouse experience to venues featuring more casual Lowcountry specialties. Both the public and private restaurants feature chef-driven, locally-inspired menus showcasing seasonal ingredients from regional farmers and fishermen. This region is steeped in compelling food history: 17th century English settlers to the area survived on the pigs left behind by the Spanish, while also tapping the peninsula's bounty of seafood. After much trial and error, they discovered what crops would thrive such swampy conditions: corn, legumes, and squash. The arrival of French Huguenots in the 18th Century brought delectable pastries to the table, and more creative culinary uses of pork in the form of charcuterie.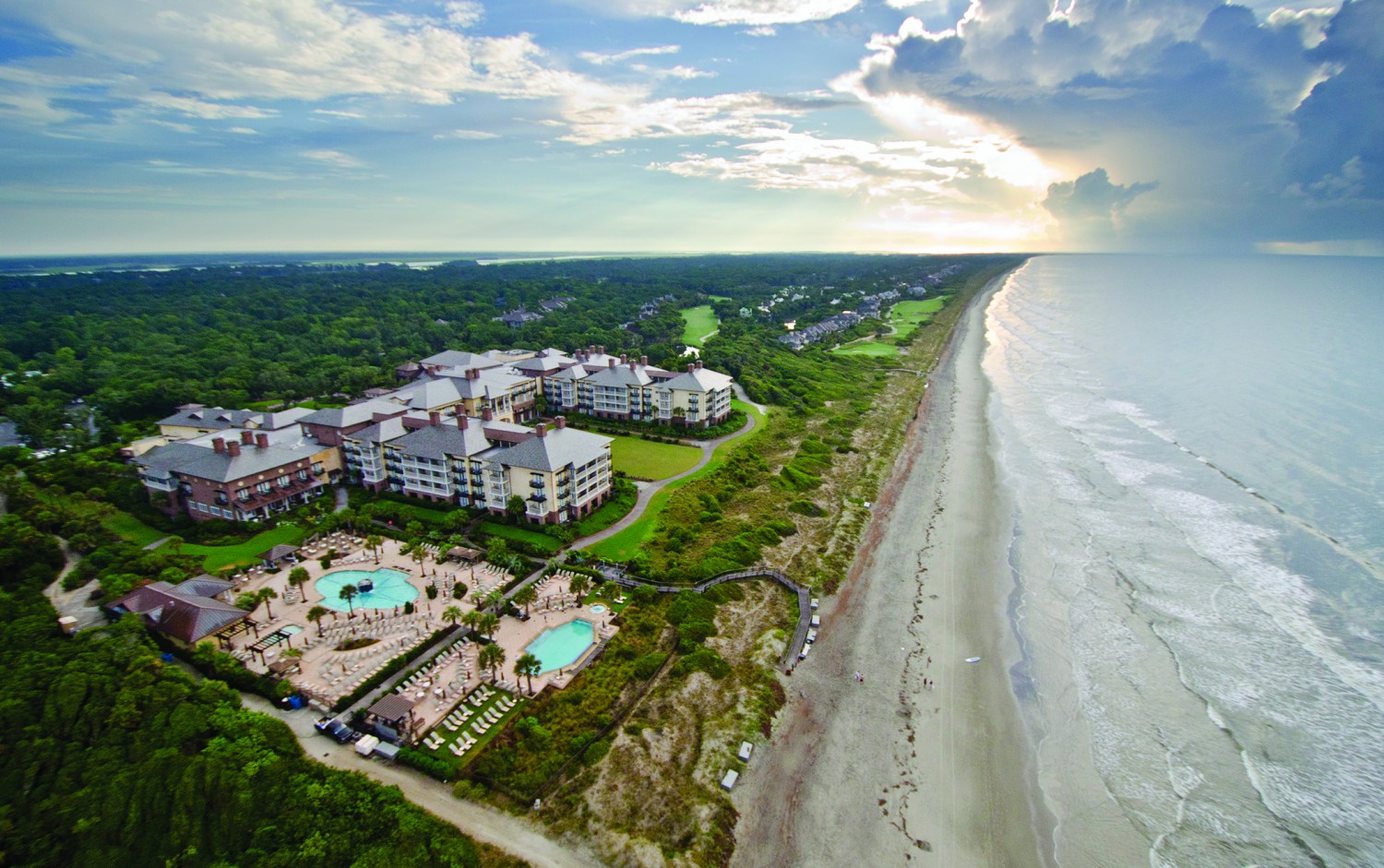 The most buzzed-about private dining spot for club members is Voysey's at Cassique. Named after acclaimed 19th Century British architect C.F.A. Voysey, this intimate restaurant offers drool-worthy views of the Cassique landscape and exquisite cuisine. Designed by famed Top Chef judge Tom Colicchio, the innovative menu represents Colicchio's NYC restaurant roots infused with Southern style. The braised short ribs are a standout, while the lump crab and locally- farmed oysters are highly favored amongst the members.
Open to golf resort guests and residents, the Ryder Cup Bar is a breezy, casual affair. The menu features a dizzying array of creative sandwiches, salads, and other pub favorites. Located on the veranda of the Ocean Course clubhouse, this bar overlooks both golf greens and the Atlantic coastline. Jasmine Porch at the Sanctuary Hotel is also popular with golf resort guests and residents. Head Chef Jason Cote wins fans with his lobster tail, steamed clams, and hand-cut calamari; he also serves up inspired twists on traditional meat specialties. This charming hideaway is a hotspot for breakfast, lunch, and dinner, renowned for the most decadent Sunday brunch on the island.
Although you will be tempted to spend all your time at the amazing courses and restaurants, there is so much more to do at Kiawah Island. Whether it's exploring the 10-miles of pristine beaches, observing the natural wildlife, or indulging in an Eco-Tour Boat Cruise around the island, Kiawah offers outdoor activities for all interests and hobbies. Home to more than 20 miles of paved paths, Kiawah offers terrain for challenging workouts and leisurely family bike rides. Feel like blowing off some steam? Then head off to Kiawah Island Sporting Club — one of the best trap and skeet fields in the nation. With an emphasis on preserving the natural elements and landscape, the 15-station sporting clays course was sensitively developed by Tony Starling and challenges shooters of all skill levels.
Real Estate
When it comes to savvy investing, smart money is on Kiawah Island real estate. As a master-planned community, this ecological idyll has been specifically cultivated for prestige purchasers, never running the risk of overcrowding or overdevelopment. Time slows down here; golf cart and beach cruisers traverse cedar-shaded lanes, crunchy with seashells. It will remain an exclusive enclave, maintaining the value of homeowners' properties for generations. From townhomes, villas, and cottages to 15,000 square foot beach houses, you'll find an option for owning new and resale real estate for every stage of life on Kiawah Island. Budding families build bonds with like minded neighbors over white picket fences, while empty nesters relish in the newfound freedom of turn-key townhomes.
The coastal homes within Kiawah's luxury real estate neighborhoods include classic architectural styles ranging from English garden cottages, eco-friendly houses, and traditional Southern styles. There is front porch eye candy at every turn, as homeowners here take the notion of "house proud" to the next level. Think meticulous landscaping, endearing porch swings, and inv
iting hammocks. Homes and homesites boast a vista for every preference: ocean, maritime forest, golf, marsh, lagoon, or river views. With access to the golf community, clubhouses, and private docks, you can swagger between seclusion or socializing — it's all part of the rhythm of daily island life.
In the Deep South, people greet each other with aplomb and natural conversation simply blossoms. The residents of Kiawah Island are beyond hospitable; they are natural born storytellers, and if they take to you, they'll reveal robust tales of local life. Ready to set down roots and join this convivial community? Kiawah Island real estate delivers insider insights on recent property listings and unparalleled local expertise to help you find the ideal place to call home.