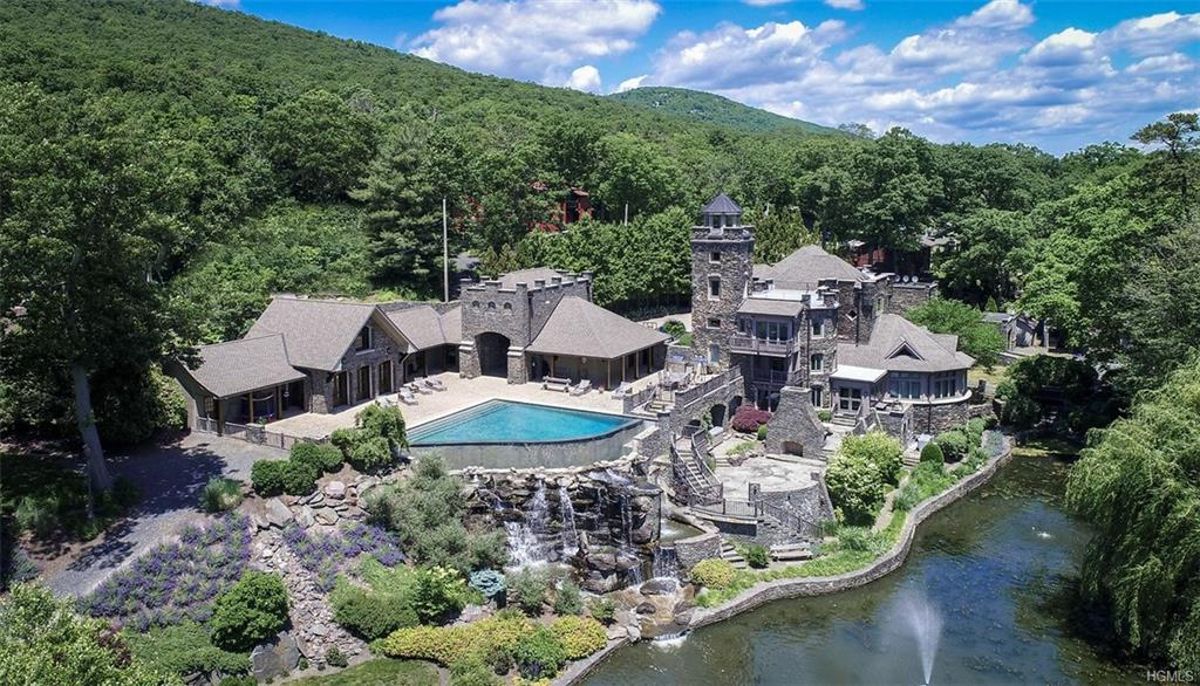 Photo Credit: Wright Bros. Real Estate
Revered New York Yankee's short stop Derek Jeter spent 20 years making headlines as one of the most talented (and well-compensated) figures in Major League Baseball. Now, after accruing a massive 265 million dollars of wealth over his prodigious career, this legendary athlete has drawn public attention for another reason—putting his luxurious, 4-acre Tiedemann Castle in Greenwood, New York, up for sale. For an astonishing 14.5 million-dollar price tag, one lucky homebuyer will enjoy this sprawling 12,590 square foot mansion, which boasts an unheard of eight bedrooms, 12 bathrooms, and four indoor kitchens. From its distinctive wood-paneled interiors to its eye-catching custom-made outdoor waterfall, this prime piece of real estate offers a whole host of amenities that take living the high life to out-of-the-park levels.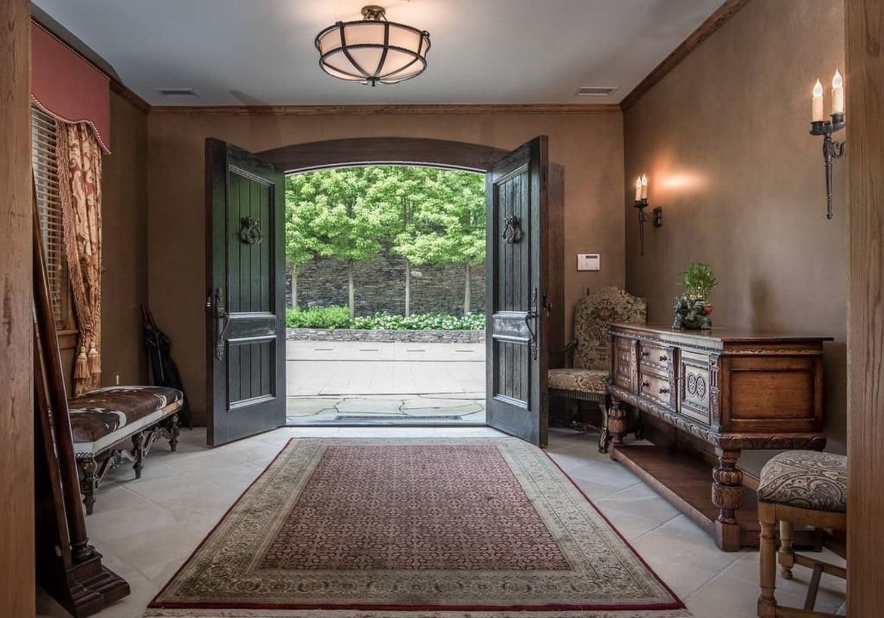 Adorned with flashy features such as customized wood floors, lavish carpets and curtains, and vaulted ceilings, each room of Jeter's castle stands as a functional yet creative space, especially suited for an entrepreneur with a colossal empire to maintain. Exploring this mansion reveals a series of comfortable conference and game rooms, making it a perfect fit for someone who likes to work hard and play harder. Jeter's appreciation for extravagant elegance also shines through in the castle's airy, naturally-lit kitchens, with their meticulous tile backsplashes, gorgeous lakeside views, and inviting, casual atmospheres. Jeter's estate is home to spacious living rooms with a cozy log cabin-style feel: welcoming fireplaces, wood floors, comfy couches, flat screen televisions, sumptuous Persian rugs, and impressive balconies overlooking a glistening Greenwood Lake. Gorgeous and glamorous, the interiors of this palatial estate strike up a harmonious balance between rugged beauty and lavish leisure.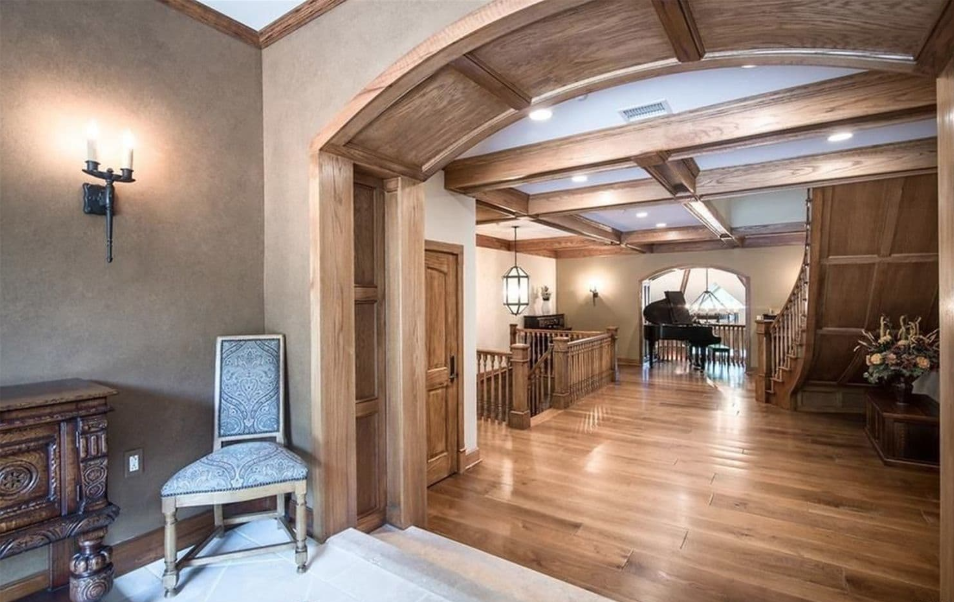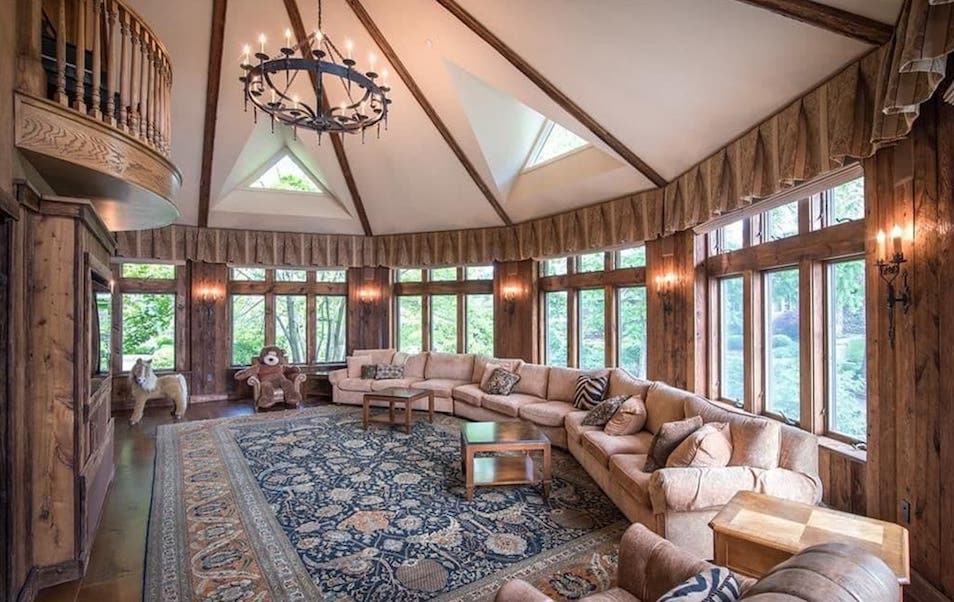 As impressive as it is on the inside, this castle is equally as glorious on the outside. Sporting a pool house with a wet bar for entertaining, and a pie-shaped infinity edge swimming pool, the outdoor features of Jeter's household showcase the athlete's love for entertaining. A lighthouse-style turret towers over the rest of the estate, granting expansive views of the natural surroundings, while the 2.5-bathroom lake house serves as a high-end guest quarters for elite visitors. Replete with a man-made waterfall, a bronze replica of the Statute of Liberty, eight-foot tall driveway gates for privacy, and 700 ft. of breathtaking shoreline, Jeter's home is not only a natural wonder but also a masterwork of design and architectural beauty, nested cozily in the quiet hills of rural New York.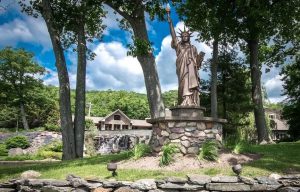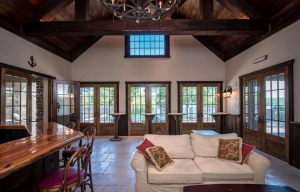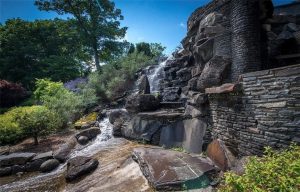 When a multi-millionaire baseball legend puts his home up for sale, the public gets a rare glimpse into the high life of one of the sport's most celebrated icons. Derek Jeter's Tiedemann Castle highlights New York's stunning nature—its forested hills and tranquil lakes—while also carving out a unique, cozy hideaway in a location known for housing world-famous celebrities, such as Greta Garbo, Cecil deMille, and Babe Ruth, among others. One lucky millionaire will purchase and inherit the magnificence of this resort estate, enjoying rich lakeside views, spacious floor plans, and custom-made coziness, style and comfort–the height of Northeastern luxury.
Jeter's castle in the mountains is exactly what one would expect from modern baseball's most cherished legends: a home run.