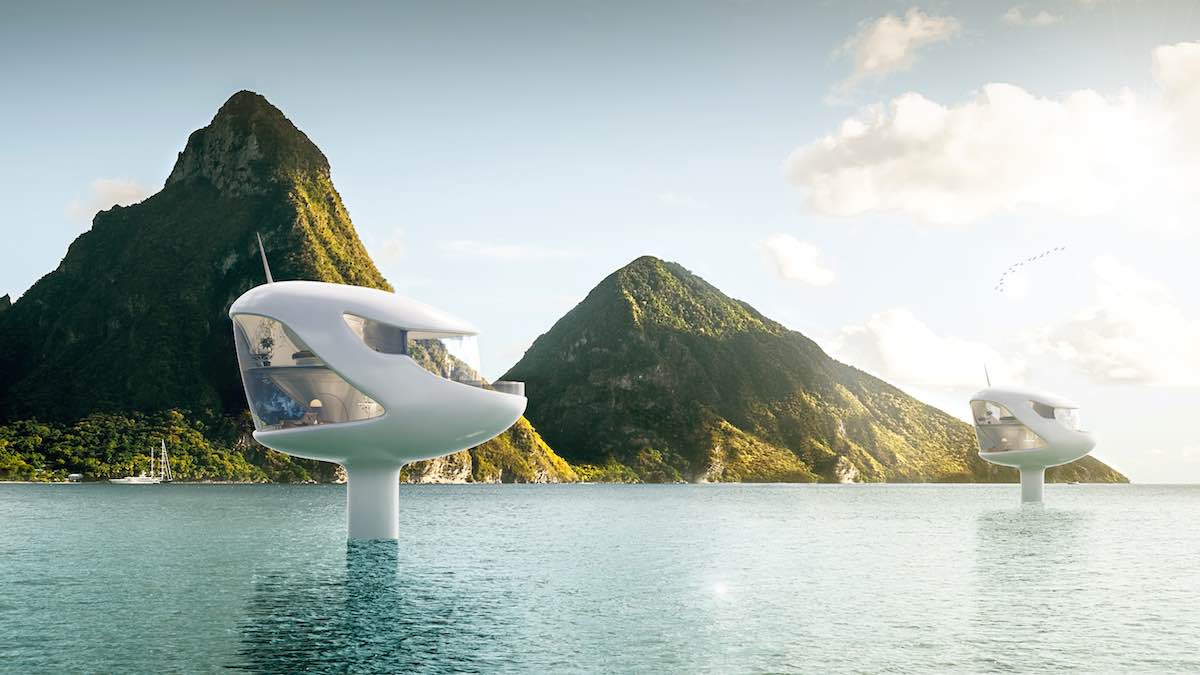 The days of available oceanfront properties are coming to an end as seaside coastlines are quickly becoming filled with luxury real estate. All too often the popular beach towns we see in places such as California, Florida, and Hawaii are spotted with residential and commercial structures. Nowadays, oceanside destinations remind us more of a busy beehive than what's meant to be a calming and serene beach experience.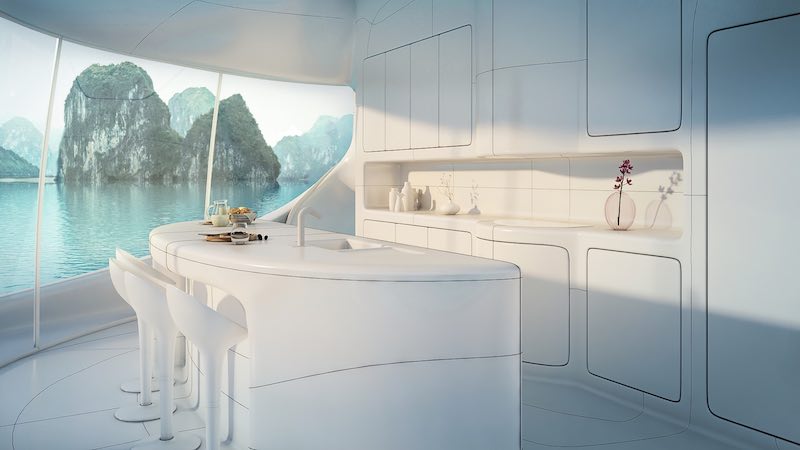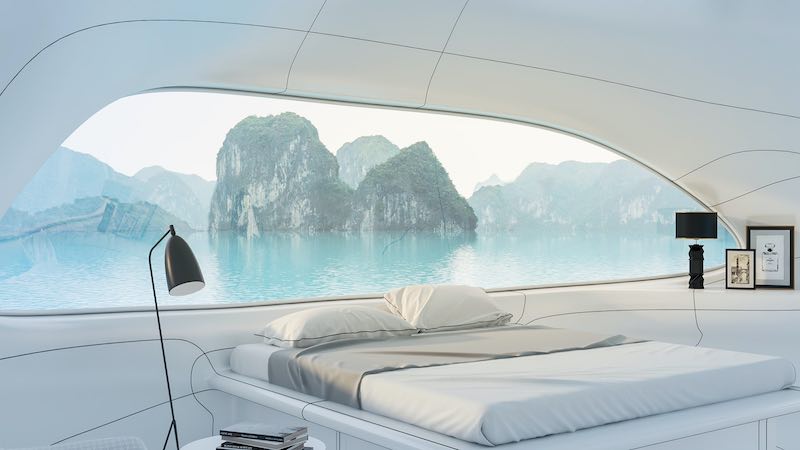 As the populations of large seaside cities continue to grow, open oceanfront land continues to decline and buyers are left without a true taste of the great open blue. The founders and architects at Ocean Builders witnessed the lack of space available in these sought-after seaside towns and designed a never-before-seen floating home on the ocean. Grant Romundt, CEO of Ocean Builders, comments on the alarming real estate observation and claims: "Every day thousands of people all over the world move closer to the top 15 major metropolitan cities which are within 50 miles of a coastline—a trend that will continue to grow… We've been motivated by the opportunity to change and challenge the traditional real estate and tourism models and create first-in-class living experiences that can give back to our ocean environment." Each of the innovative "SeaPods" sits 8-feet above the water and offers over 830 square-feet of living space. In total, each pod contains three different floors with a master bedroom, living room, kitchen, bathroom, and a large storage area.
SeaPod Sustainability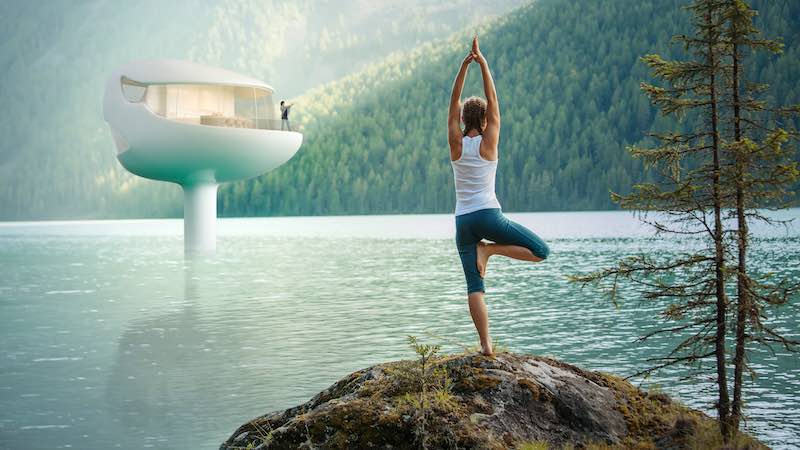 Building a property on land typically involves clearing trees and scattering wildlife to pour concrete and lay bricks. However, the floating SeaPods completely avoid destructing land and offer an eco-friendly response to developing homes. The creators of the pods are not only looking to minimize degradation of the environment but also planning to contribute to its vitality. As the team describes, when you build a home on water it actually creates an environment for sea life to thrive. The SeaPod is considered a "fish aggregation device" because the shade from the pod above the water often attracts new sea life. It can lead to barnacle and coral growth and create an abundance of healthy homes for fish and marine life to flourish. Each SeaPod that's installed drives the environment one step closer to a thriving ecosystem.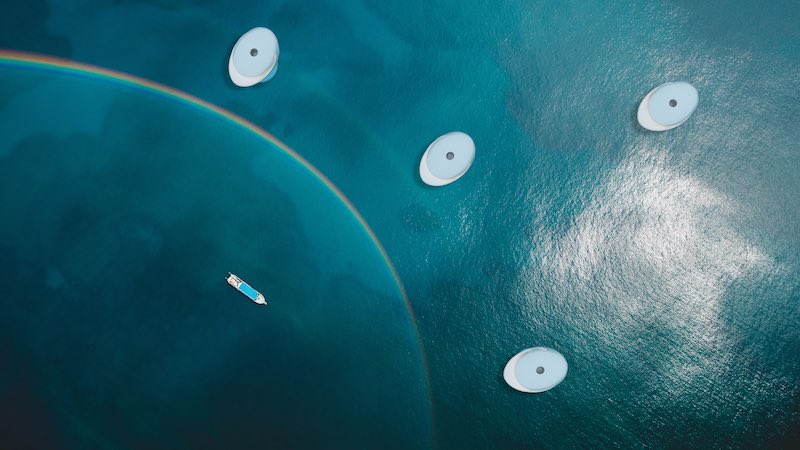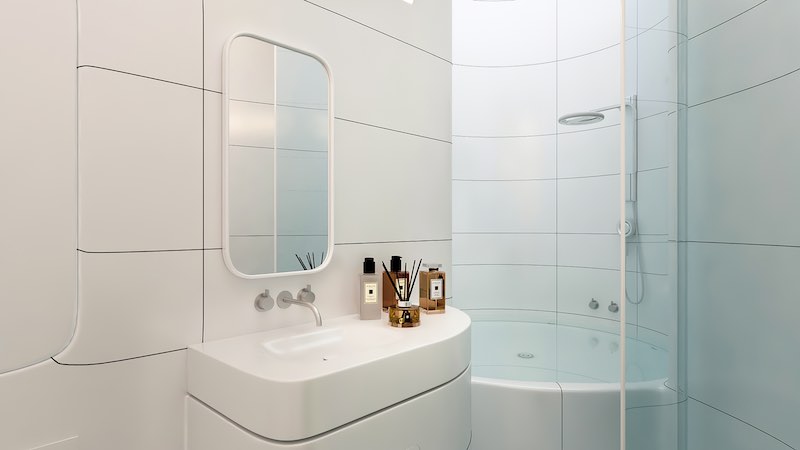 The company brilliantly combines sustainability and luxury within their SeaPods. The bright modern bathrooms have elegant showers with sleek faucets and soft water. Some might be wondering about the pod's ability to collect fresh water in the middle of the ocean? Thanks to a partnership with the team at ShowerLoop, they are reducing shower water consumption by up to 90% using a continuously active 3-step water filtration process and recycling waste heat for use in heating water. The residents can make their water tanks last much longer with this process. Going above-and-beyond with sustainability, the company has additionally designed a solid waste incinerator that will turn toilet waste into a tablespoon of harmless non-toxic ash. All waste from incineration will be used to make hot water for showers, baths, and sinks.
SeaPod Design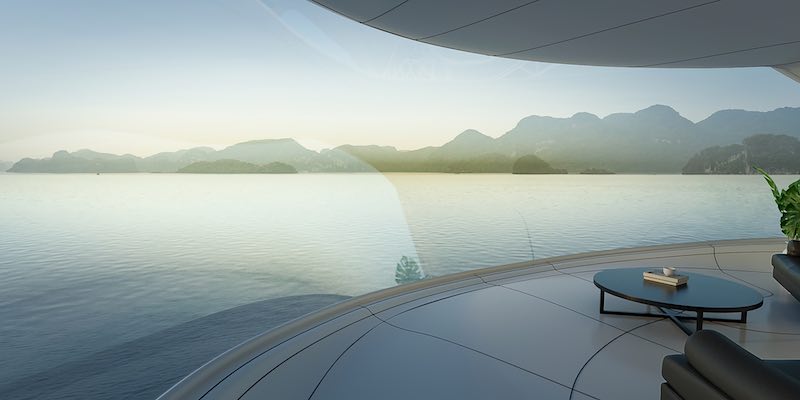 When dreaming up their home of the future, the team at Ocean Builders envisioned elegance, simplicity, and calmness. To obtain this they decided to hide lightbulbs, switches, and power outlets by installing them into the design of the pod. These fixtures are high-quality and available whenever you need them but remain invisible to the eye. The LED light strips are hidden in the floor and ceiling to brighten the whole space with a gentle glow, allowing the focus to remain on the unparalleled ocean view.
Each pod contains massive panoramic windows that wrap around the home to create a 360-degree view of the beautiful surrounding landscape and allow for natural sunlight to flood inside the space. This intelligent method of promoting synergy, calm, and ease through feng shui provides a brilliant vantage point when compared with other real estate options.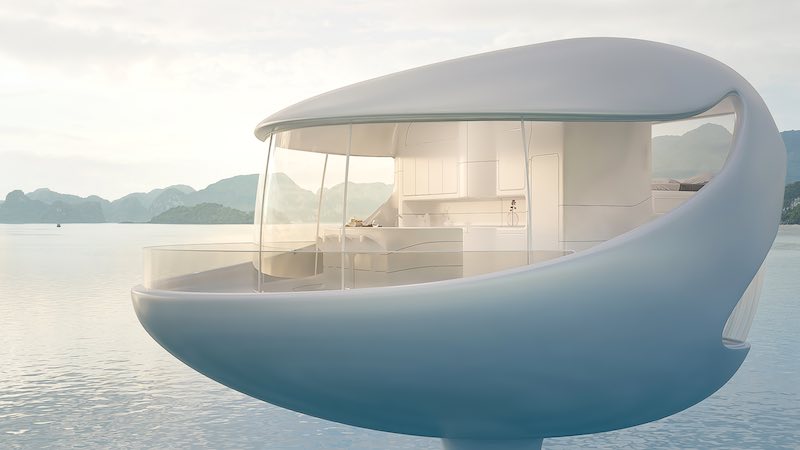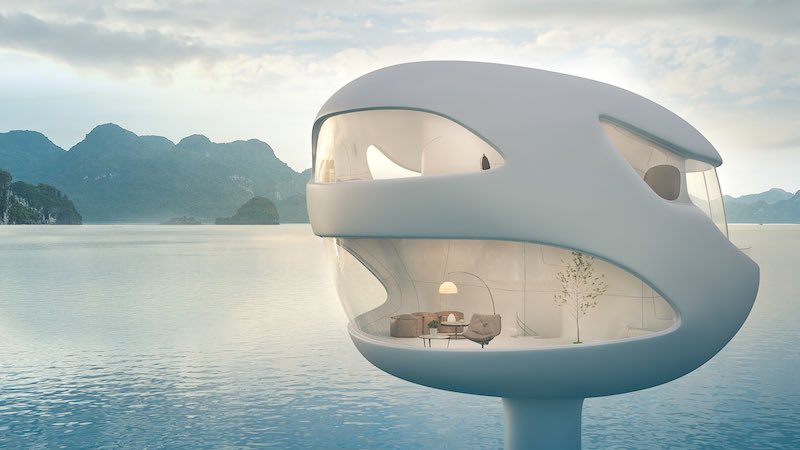 Don't get too intimidated by the solidarity of living in a pod as each property is equipped with various smart devices for connection to the mainland and will be set up with a drone to coordinate food deliveries and travel.
Designed with the affluent home buyer in mind, the less-than-1,000 sq-ft SeaPods can go for up to $1.5 million each. It's the type of purchase that allows you to eat, sleep, breathe, and live in a paradise on water.