For more than 27 years, Louise Phillips Forbes has been an industry leader in the New York City real estate market. With career sales in excess of $2.5 billion, she is considered one of the elite Power Brokers in Manhattan. A multiple winner of Halstead Property's esteemed Broker of the Year award, Louise has also been acknowledged many times as the #1 listing broker companywide and currently has the #1 team companywide. She has developed a significant following among developers, homebuyers, and sellers throughout Manhattan. Louise's experience in both luxury residential sales and in development projects – over 30 to date – has equipped her with the unique ability to fully understand clients' needs, navigate fluctuations in the market, and negotiate complicated deals. Recognized as a highly-dependable advocate for her elite clients, Louise has built strong relationships and is known for her market insight, careful guidance, passion, and professionalism. She considers herself more of an "educator" than a salesperson. From the Upper West Side and Upper East Side to the West Village, Tribeca and Wall Street, Louise proudly serves prominent New Yorkers.
She has achieved notoriety with the cooperation of her respected teammates, who collectively bring skills and talents from a variety of professional backgrounds that compliment hers. Forbes declares, "Teamwork is everything. I am very fortunate to have hand-picked and assembled a team of exceptional professionals that includes seasoned sales persons and cream of the crop marketers." Working in unison like a well-oiled machine, the combined experience of her teammates and the award-winning Halstead brand enables Louise to have unparalleled knowledge and assurance that she is providing outstanding customer service. She boasts, "I call it the Team Effect – More People, More Experience and More Service."
Louise's offerings extend well beyond those of a regular broker. Her team's services have affectionately been compared to a "Home Concierge." She provides assistance in all aspects of each client's real estate journey from chauffeuring buyers to appointments to project managing the listing preparation of a seller's home that is in estate condition. Louise is a one-stop shop recommending personal chefs and art dealers as well as architects, designers, contractors, and everything in between. She says, "It's my pleasure to make real estate transactions easier and enjoyable, and I get great fulfillment out of connecting people." Her contacts are endless, including associates at Sotheby's and Christie's auction houses just in case you need possessions appraised. If you aren't in her contacts, perhaps you should be!
With her signature southern charm, warm smile, and confidence, Louise has emerged as one of real estate's brightest stars. Establishing her golden reputation one deal at a time for almost three decades, she has amassed a loyal following among buyers, sellers, and developers alike. She shared, "Real estate is the business of people and I've always considered it an honor and a privilege to be a part of the process of helping people find their home. It is such a big decision for them so it's a responsibility I don't take lightly." Moreover, she says, "I want my clients to experience a connection with a place and let their heart dictate the decision as much as their budget." She cleverly refers to it as "Real Estate Matchmaking," which is the art of finding the right home at the right price for the right customer.
She continued, "Buying a home, whether it's a magnificent mansion or single-family house in the suburbs, or an exceptional apartment in the city, is the beginning of something very exciting. I always say that 'Your home is the base upon which the rest of your life is built.' To that end, I'm relationally driven and I want to get to know my clients and I want them to know me. I want to understand their lifestyle, their family, where they work, all about the kids, hobbies, shopping habits, and anything and everything else that can help me understand what makes them tick." Louise prides herself on having the pulse of not only neighborhoods but also foreseeing where the next growth spurt will be for those who want to get into an area at the beginning of its development to ensure a hefty return on investment. To date, her predictions have been accurate with her next projections for growth in Manhattan being the South Bronx, Queens, and many areas of Brooklyn that are capitalizing on neighborhoods, like Greenpoint, that have already achieved record-breaking price per square foot numbers.
Louise believes firmly that one of her primary functions is to share her knowledge and experience not only with her clients, but also with her team, peers, and vendors. Forbes says, "I feel an obligation to impart the wisdom and information I have garnered from many hard-fought battles along the way as well as the guidance that my mentors generously offered to me." Working with developers on projects from ground-up new construction to renovating historical properties to accommodate 21st century standards and amenities, she believes that what separates her from other brokers is her industry relationships and her ability to connect the dots thereby bringing people and resources together to collaborate for powerful results. By extending the scope of what she feels is her responsibility to her clients, she allows for the process to be seamless.
Currently, Louise is directing sales and marketing for a new development at 498 West End Avenue, a pre-war condominium conversion from Samson Management and designed by notable architects CetraRuddy, that is quickly becoming a sought after address in Manhattan's trendy Upper West Side. With an eye towards both elegance and practicality, Louise has worked with the developers to ensure that the spaces are large, efficient and magnificent with all of the appointments her luxury clients command. An onsite children's play room and a gym, among other amenities, enhance the value of the units that range from three-bedrooms to incomparable five-bedroom apartments and a duplex penthouse for close to $15 million (coming later this year). Forbes confides, "There is a sense of pride that I experience when I join forces with developers and put the design team together to change the landscape of the city while maintaining the integrity of cherished landmark buildings and curating a residential community of home owners."
Other properties of which Forbes is very proud to market include 15 Hubert Street in Tribeca, 50 Madison Avenue in the Flatiron District, 905 West End Avenue on the Upper West Side, and 1150 Fifth Avenue on the Upper East Side.
Just as she nurtures her clients, she is a doting wife and mother who is actively involved in her two sons' lives, both of whom play hockey. Further to the normal responsibilities that every working mother has, Louise has the additional task of helping her children to cope with the challenges of dyslexia in their everyday lives. The boys, 10 and 12, inherited dyslexia from Louise, but unlike her, their early diagnosis was a blessing since it allowed them to find the proper learning environment that can offer a methodology that will help develop not only reading technique but the life-skills that celebrate individuals who learn differently. Dyslexia has a strong hereditary link; up to half of people identified with dyslexia have a genetic predisposition. Louise was and is able to work with the boys, get them the proper education that will nurture them, and help them to build self-confidence and use her as an example of succeeding without fear or inhibitions. What she has taught them is the language to articulate and build their self-confidence, i.e. they simply learn differently. She tells them, just like some people are blonde and others brunette; it's just how God made you!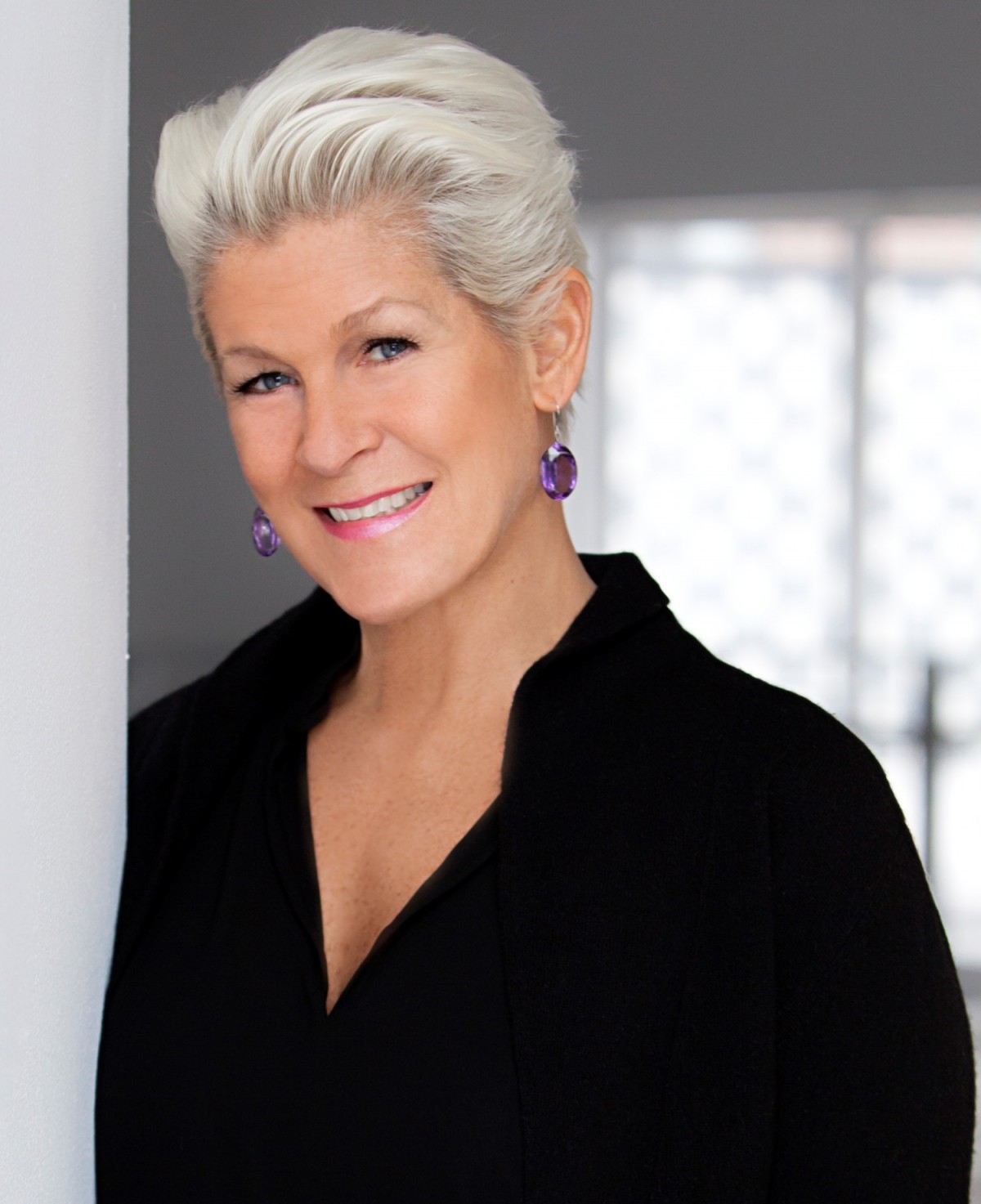 "Your home is the base upon which the rest of your life is built." – Louise Phillips Forbes
In addition to her busy schedule at work and at home, Louise is a philanthropist who gives not only financially but of herself. She is a major supporter and long-time board member of Change for Kids (CFK), a non-profit that provides resources and essential programs for inner-city, underfunded schools enriching the educational experience and path to success for over 4,000 elementary students. She visits schools for career days and other activities and has co-chaired all major fundraising events for CFK for more than a decade, including a multi-year partnership with SoulCycle and master instructor Stacey Griffith for the annual Ride for Kids event in Bridgehampton every July. The organization is now servicing ten schools' art, music, creative writing, literacy and health & nutrition programs on an annual budget of $1.7 million with 100% of every dollar raised going to the kids; the overhead is entirely covered by board members and sponsors. Their mission remains: to recognize and respond to the unique needs of each partner school. (www.changeforkids.org). Her years of passionate service captured the attention of Melanie Grayce West, who featured Louise in her prestigious Wall Street Journal column, Donor of the Day. Louise is also proud to serve on the advisory board for The Bronx Museum of the Arts, supporting its mission to make arts experiences available to all audiences, especially children.
Additionally, Louise is a proud member of the elite Women's Professional Organization (WPO), through which she has forged a friendship with fashion designer Mi Jong Lee. "I recognized early on that Louise personifies the 'new woman' that I am designing for in my namesake collection. She's vibrant, professional, fit and active, as well as being a wife and mother. Louise can seemingly do it all and has an awesome, personalized style that makes her even more of an original," says Lee. That discovery led to Louise going to Mi Jong's studio to try on clothes and provide feedback. The process organically evolved into Louise becoming the brand ambassador and somewhat of a muse for Mi Jong in her design practice. Today, Louise proudly wears Mi Jong's stunning designs on red carpets, in business meetings with clients, and at events that showcase the Mi Jong Lee collection. The fashions are sold at specialty boutiques nationwide and at Mi Jong's newly remodeled Emmelle boutique on Madison Avenue.
A resident of the Upper West Side, Louise is a native of Nashville, Tennessee, and first came to New York in 1987 to pursue a career in dance. She knew she had found home and is now balancing work and family. When she's not racing around the congested streets of Manhattan negotiating deals, you'll find Louise spinning at her local SoulCycle, where she gets her groove on to the beats of celebrity instructors (and friends) like Stacey Griffith, or surfing in Montauk or other worldwide destinations with her family.
For all of your real estate needs, contact:
Louise Phillips Forbes
Halstead Property
499 Park Avenue, New York, NY 10022
Phone: 212.381.3329 / email: [email protected] / Twitter & Instagram: @weze_sez
www.LouisePhillipsForbes.com