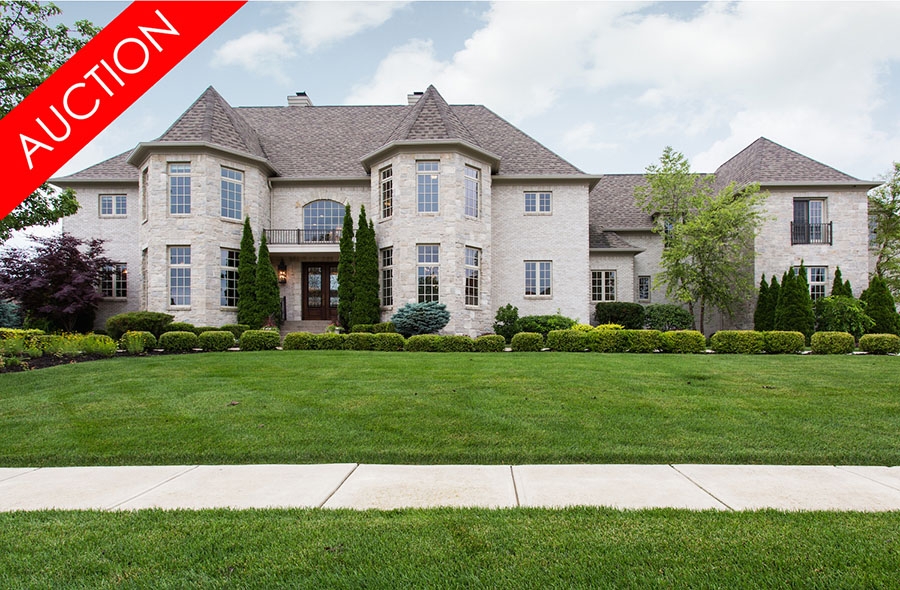 Elegance and luxury await savvy buyers at Sophisticated Sherbern, a spacious Traditional American home in the distinguished city of Carmel, Indiana – named the Best Place to Live in America by Money Magazine in 2012.
This incredible home sits on 1.29 landscaped park-like acres, and offers spacious comfort and exquisite details that envelop you in luxury and grandeur.
This is where small town meets the bustling metropolis. Sophisticated Sherbern is located in the affluent community of Clay West Estates when you walk through the Village Center of West Clay, you'll feel like you're in a small town however just 30 minutes away lies the heart of Downtown Indianapolis.
Come discover the elegance and wonder offered by this Traditional American Masterpiece. This is a GREAT OPPORTUNITY to purchase this refined estate at YOUR price. Selling at Absolute Auction with No Reserve – August 13th. Visit Supreme-Auctions.com for complete details or call 866-929-2243.
---
All information deemed reliable but not guaranteed and should be independently verified. This property is listed for sale by Kristie M Smith (Lic: RB14028993) of Keller Williams Realty Indy Metro NE (Lic:RB14032989), 8555 N. River Road, Ste 200, Indianapolis, IN 46240. Auctioneer Michael Walker (IN Lic: AU11400090). Supreme Auctions, LLC is the provider of auction marketing services. Supreme Auctions, LLC, its agents, auctioneer, affiliates, Broker of Record or Seller warrant or guaranty the accuracy of any information and shall have no liability for errors or omissions or typographical errors, inaccuracies or misprints under any circumstances for this property listing or advertising, promotional materials or publicity statements and shall be held totally harmless. Brokers are fully protected and encouraged to participate.