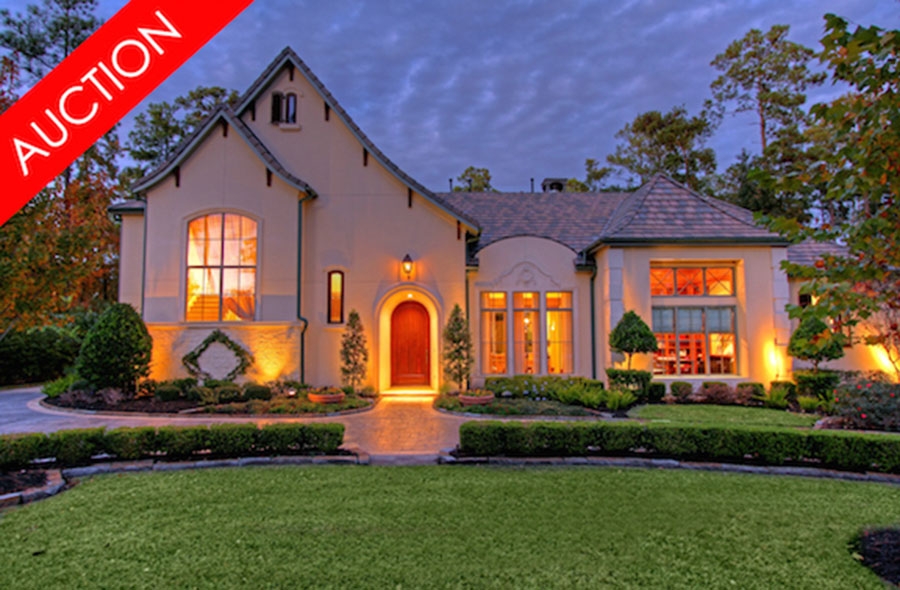 Welcome to the distinguished architectural heights of Glensheen Retreat, a traditional French themed estate in the prestigious gated community of Carlton Woods in The Woodlands, Texas.
This detailed, custom home presides over 1.46 mature, resort-like acres & is less than a block away from the Jack Nicklaus Signature Golf Course. Its unique architecture, exquisite detail, and utter comfort are a treasure trove of peace and luxury. Leave the ordinary behind as you approach Glensheen Retreat, set among perfectly manicured lawns, shrubs, and flowerbeds with a stone-patterned circular drive. This stunning home was custom-built by Rohe and Wright and promises nothing but the most luxurious of features inside and out. This is a GREAT OPPORTUNITY to purchase this signature home at YOUR price. Selling at Absolute Auction with No Reserve – August 6th. Visit Supreme-Auctions.com for complete details or call 866-929-2243.
---
Disclaimer: All information deemed reliable but not guaranteed and should be independently verified. This property is listed for sale by Diane Kink (Lic:464634) of Keller Williams Realty – The Woodlands (Lic: 467749), 8111 Ashlane Way, The Woodlands, Texas 77382. Supreme Auctions, LLC is the provider of auction marketing services. Auctioneer is Maverick Commins (TX Lic: 16744). Neither Supreme Auctions, LLC, its agents, auctioneer, affiliates, Broker of Record or Seller warrant or guaranty the accuracy of any information and shall have no liability for errors or omissions or typographical errors, inaccuracies or misprints under any circumstances for this property listing or advertising, promotional materials or publicity statements and shall be held totally harmless. Brokers are fully protected and encouraged to participate.