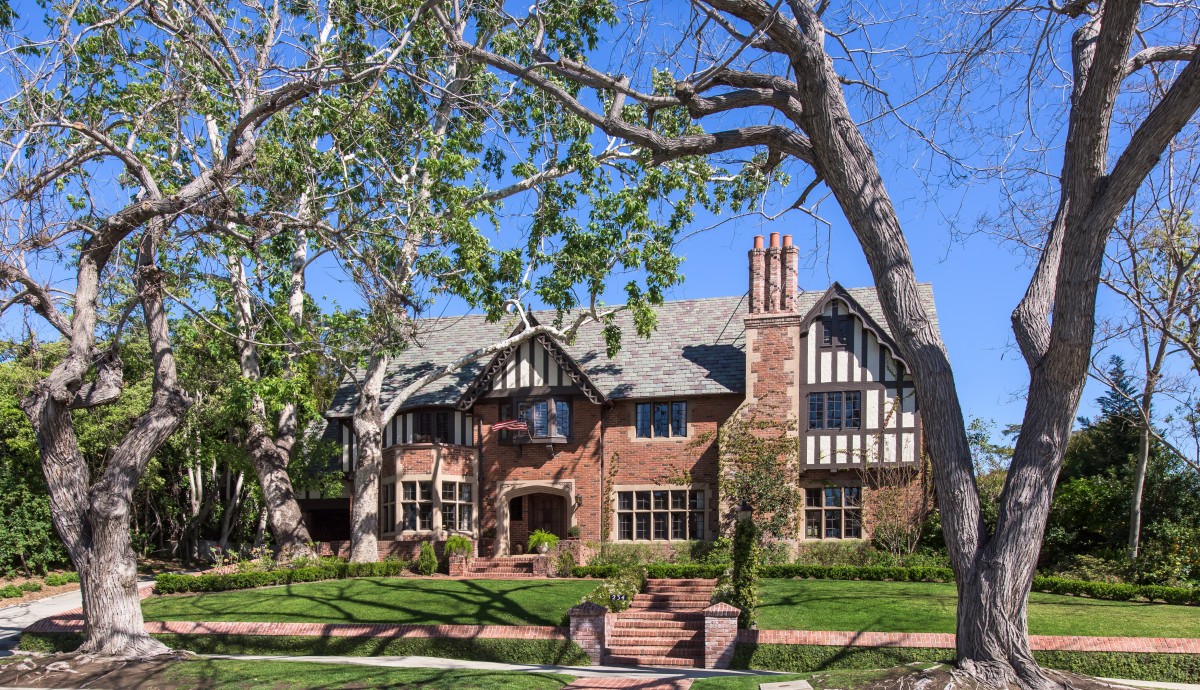 Experience Classic elegance from a time known as the, Tudor Revival era, with masterful restoration and great attention to original glamour and detail! 
Affluent Americans have often looked to England for style and respectability. During the 1920's, "Stockbroker Tudor", as it was commonly known among newly minted Wall Street millionaires, blossomed throughout swanky residential enclaves.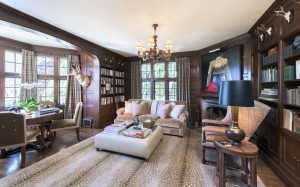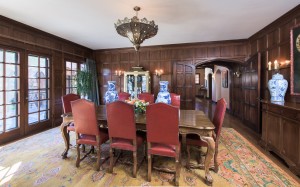 In 1927 architect Arthur W. Hawes designed this stately Tudor in prime Hancock Park.  The structure bears signature features associated with 15th century English manor houses commissioned by the "middling sort", including but not limited to the signature smoke stacks that were strategically designed as a new technology and made large and elaborate to draw attention to distinguish the emerging merchant and professional class. The half-timbered and cement-plaster panels simulate the appearance of a timber-frame building with "wattle and daub" construction. For variety and interest, the leaded-glass windows are of differing sizes and patterns.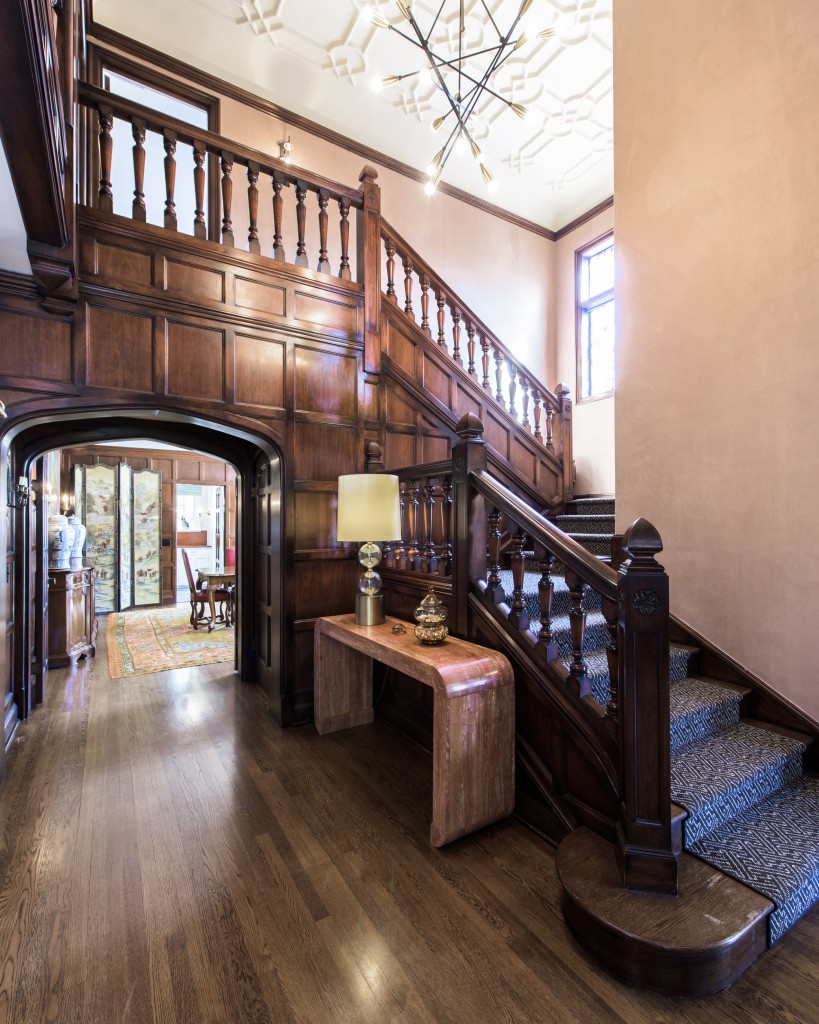 The fanciful brick and stonework on the façade represents a change in the use of the building materials during the Tudor period. Stone masonry had previously been a traditional building material. However, brick masonry walls were a lighter form of construction, and took less time than quarrying and setting stone. Brick also lent itself to creating distinctive patterns, often with stone accents, to embellish the walls that are skillfully demonstrated with the prominent brick patterns that will surely catch your attention as you approach this home.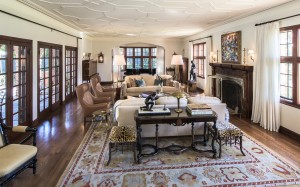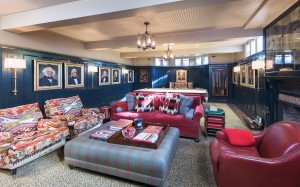 The traditional entry greets you with a formal foyer that showcases directly in front of you a grand wooden paneled sweeping staircase. To the right, step down into the living room with remarkable fireplace overlooking an arched covered patio and expansive garden and pool. Turn to the left and you enter the Paneled den/library with large half round privacy doors. The formal dining room lies in the center of the home and opens onto the luscious garden. Also, a junior dining area/breakfast room, and full butler's pantry lead to kitchen and separate full laundry room adjacent to the maid's room and bath complete the main level. Upstairs you find three Family Bedrooms plus a Master Suite with large walk-in closet and updated marble bathroom with separate stall shower and free-standing tub.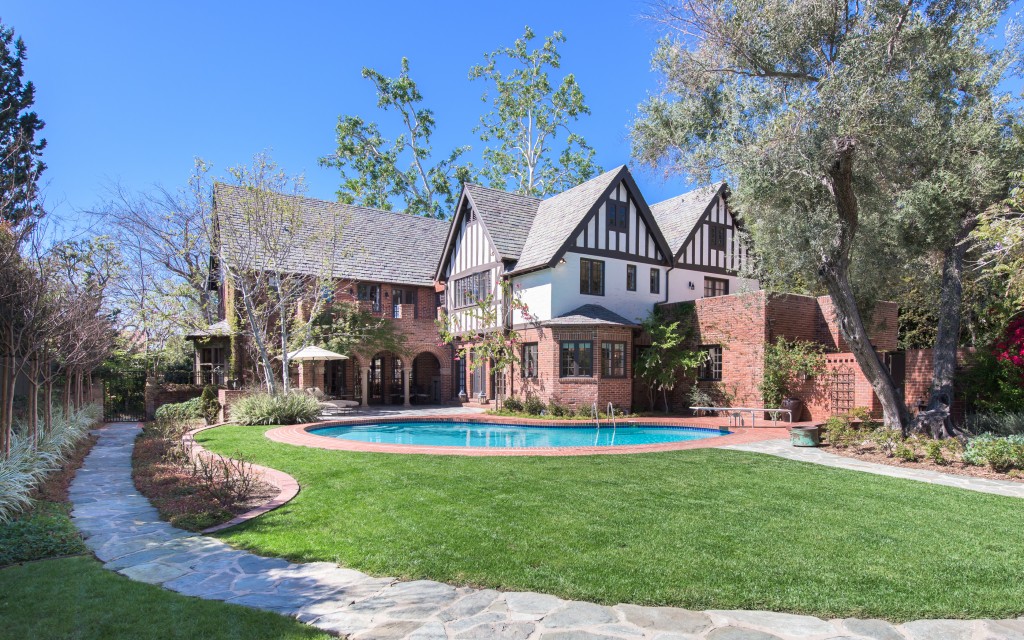 As a bonus, find the hidden access door blended into the paneled entry that leads down into the Enormous underground Family Room/Screening Room – perfect for home entertainment. Detached, on the second floor of the four-car garage is a one bedroom guest house, in addition to a pool house/gym with ¾ bath. Design elements from centuries ago were erected through this Tudor Revival Architecture – timeless and still appealing today. Truly an iconic home in the historical neighborhood of Hancock Park.
234 S. Muirfield Road, LA, CA 90004
Area: HANCOCK PARK
PRICE: $6,750,000
James Hancock
310-777-6351
[email protected]
www.jameshancock.com