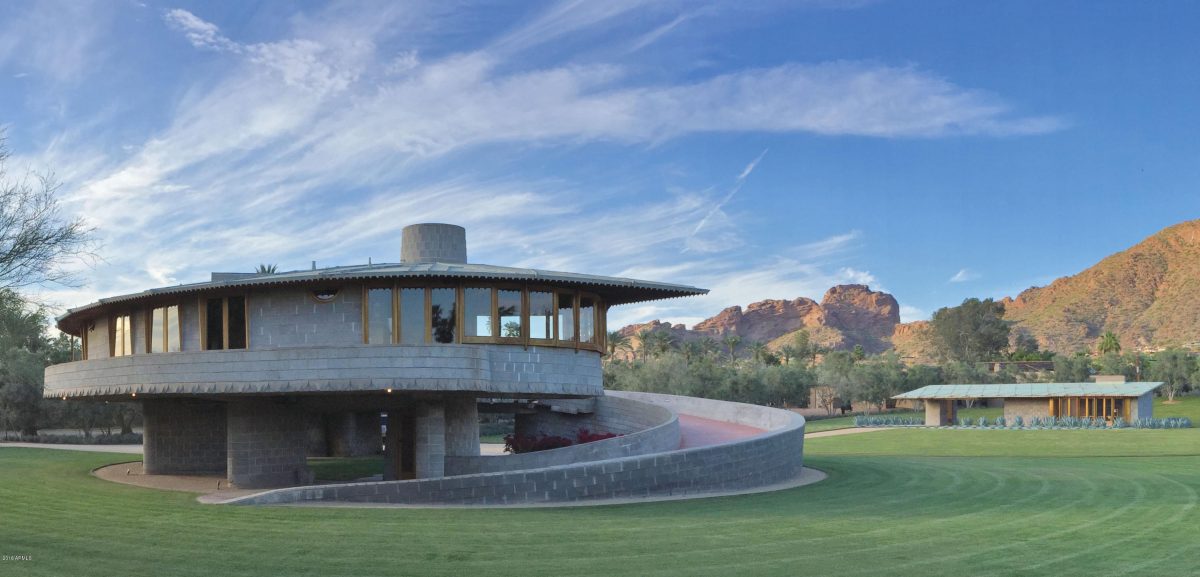 Known as the "greatest American architect of all time," Frank Lloyd Wright designed more than 1,114 buildings, of which 532 were built. He looked at each building with its natural structure and surroundings in mind. Wright was also a writer, philosopher, and art collector. These endeavors inspired him to envision new and exciting architectural styles, from Prairie Style, with large flowing rooms, to Usonian Style, inspired by the Great Depression. His belief was grounded in the idea that buildings should be made with and to enhance the surrounding land. The following four Frank Lloyd Wright houses are currently for sale and exemplify his architectural expertise.
Charles Ennis House  |  Los Angeles, CA  |  $23 million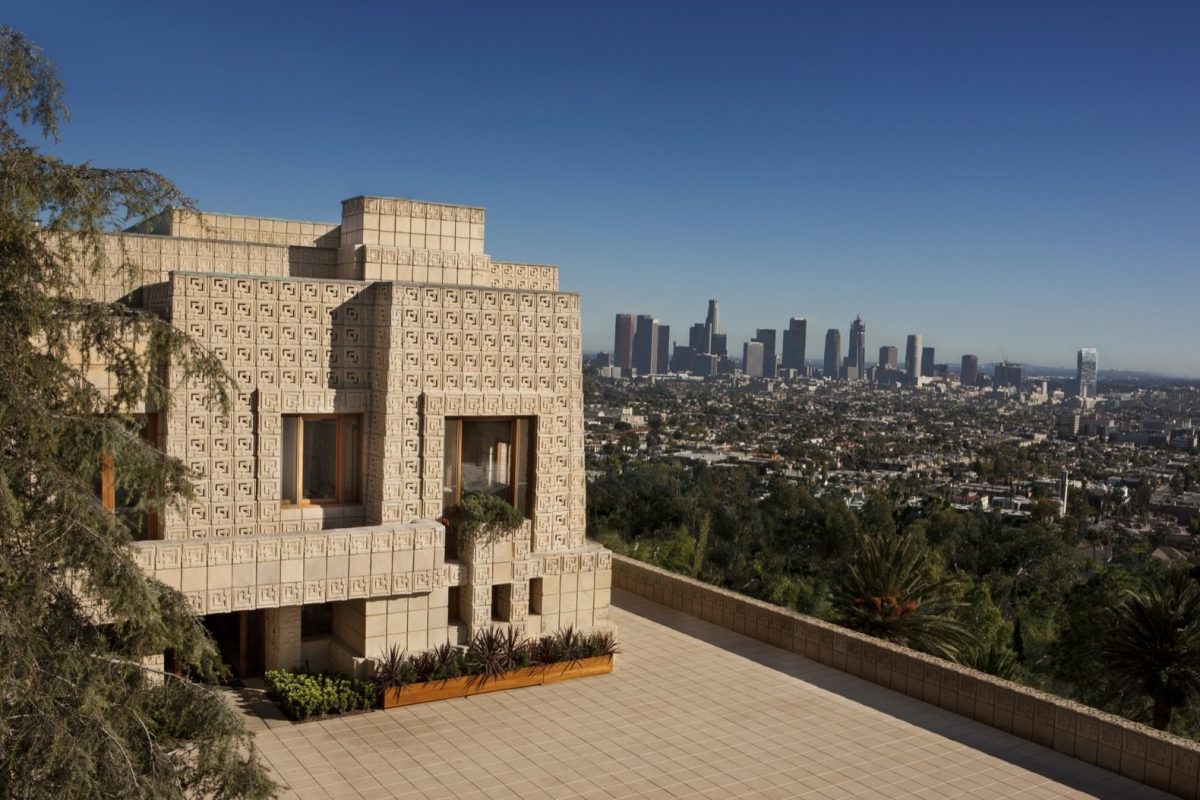 The Ennis House has become a Hollywood legend, acting as scene settings for a number of films and television shows such as Rush Hour, Buffy the Vampire Slayer, Mulholland Drive and Blade Runner. The 6,200 sq. foot textile block residence was built using gravel, granite and sand from the site and was molded with aluminum to create large blocks that were woven together with steel rods. This unique pattern makes the Ennis House a perfect example of Wright's innovative design. The home underwent a complete restoration after past earthquake and rain damage and now sits perfectly atop a hill in the Los Feliz neighborhood. With marble and hardwood floors, as well as concrete columns and walls of mosaic tile, the $17 million renovation sets this Mayan-inspired beauty apart from the rest.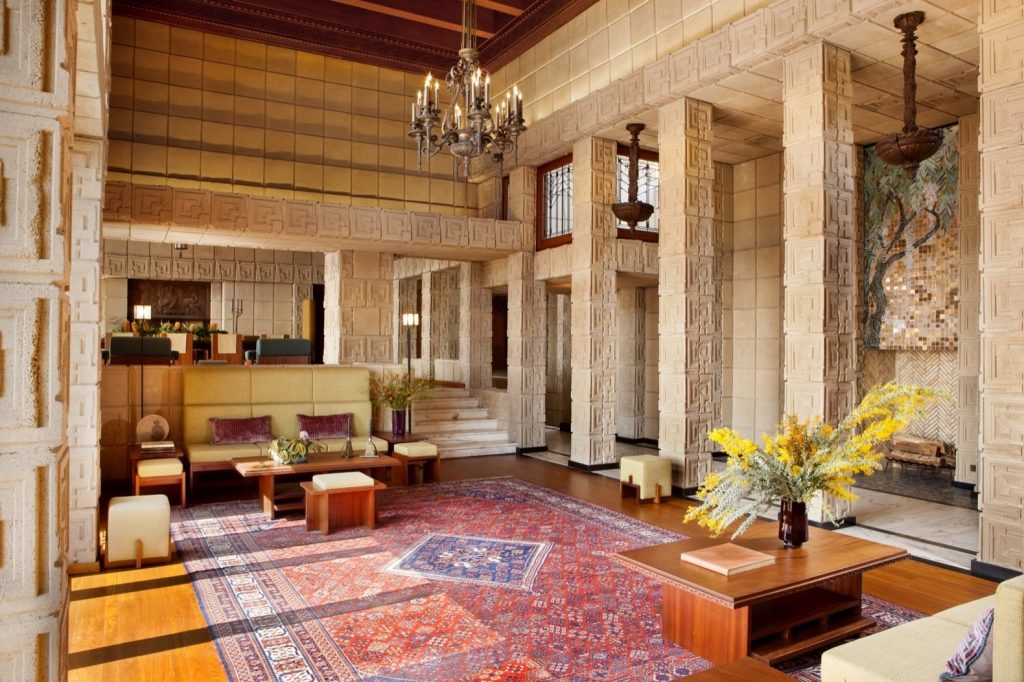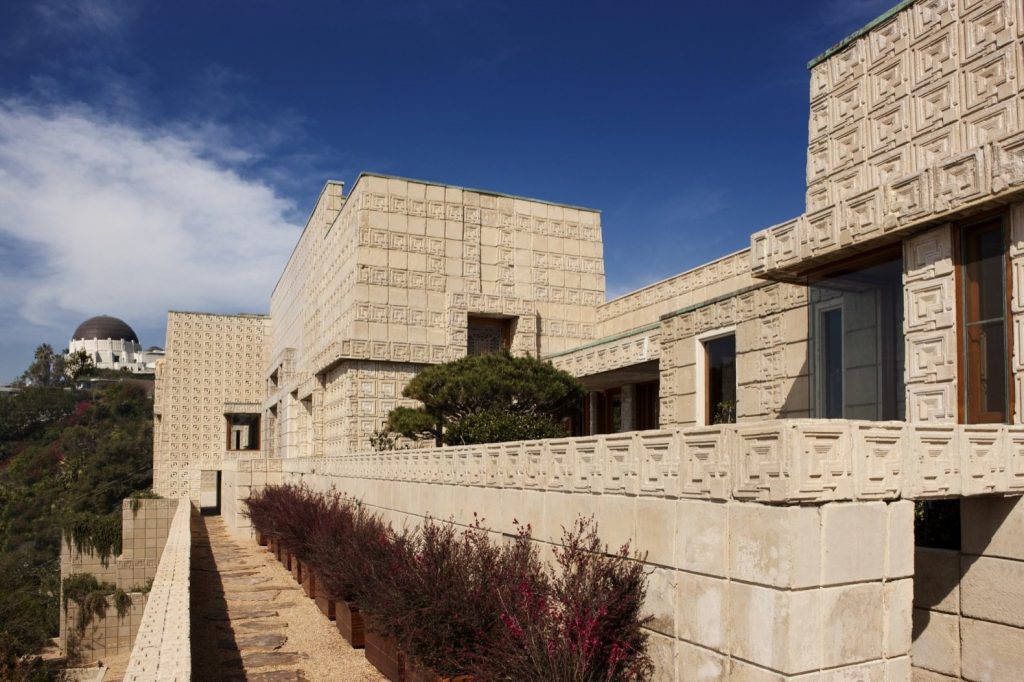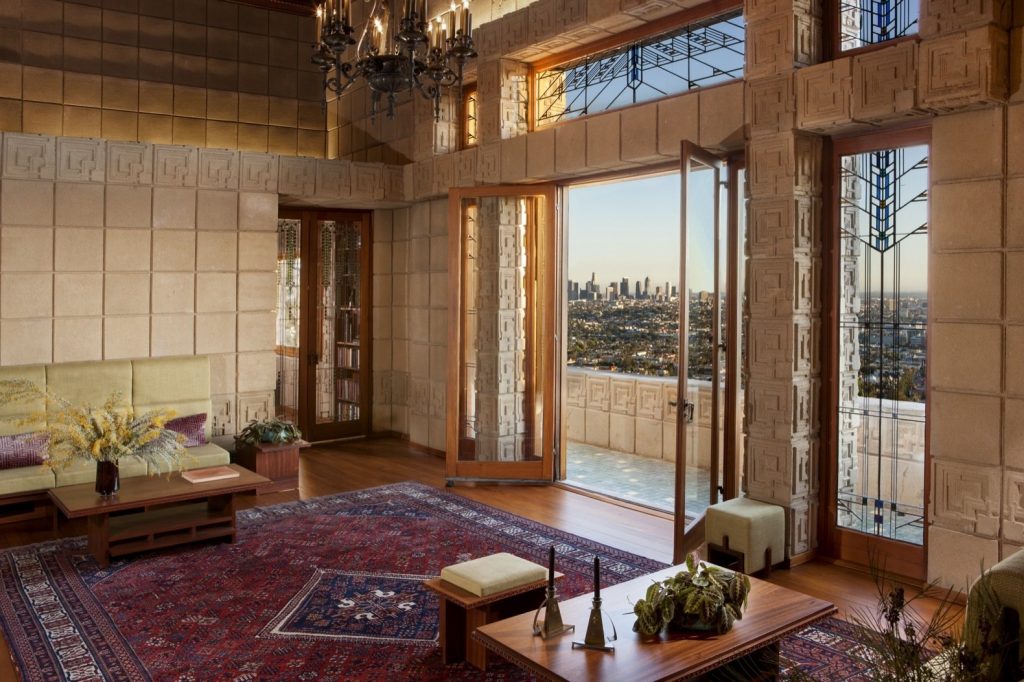 Norman Lykes House  |  Phoenix, AZ  |  $2.65 million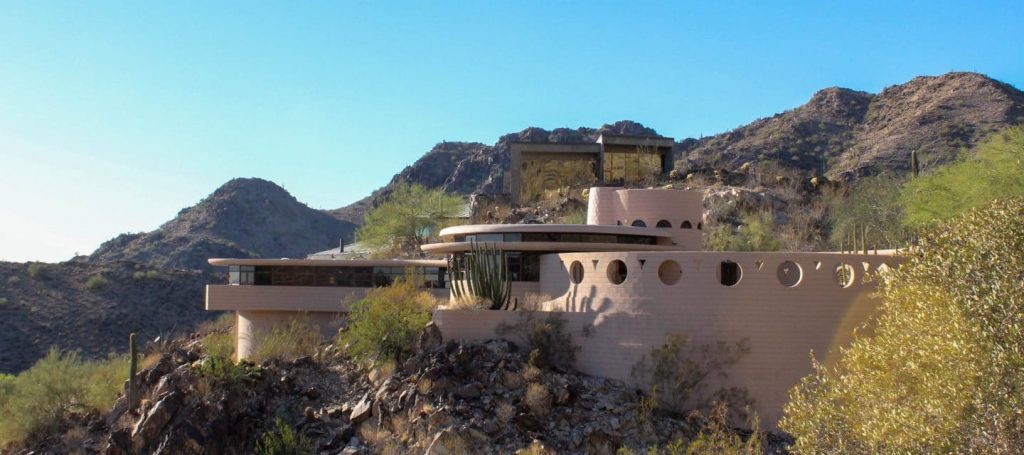 In 1967, Wright's apprentice John Rattenbury finished the design and built the Lykes House in Phoenix, Arizona. Initially designed by Wright in 1959, the house was built with the surrounding landscape in mind and blends in with the turns of the desert mountain. The overlying circular floor plan ensures that each room flows into the next while also providing unhindered views of Palm Canyon as a backdrop, as well as the city below. First designed with five bedrooms and three bathrooms, the home now has three bedrooms and a larger master bedroom. Updates were made in 1994 and approved by the Frank Lloyd Wright Foundation.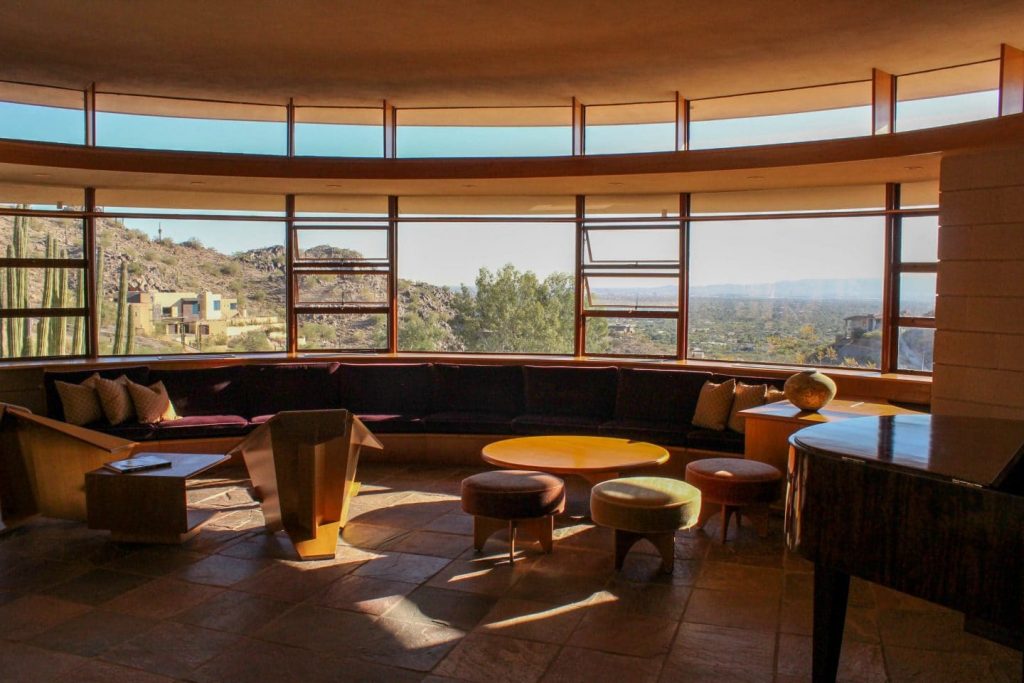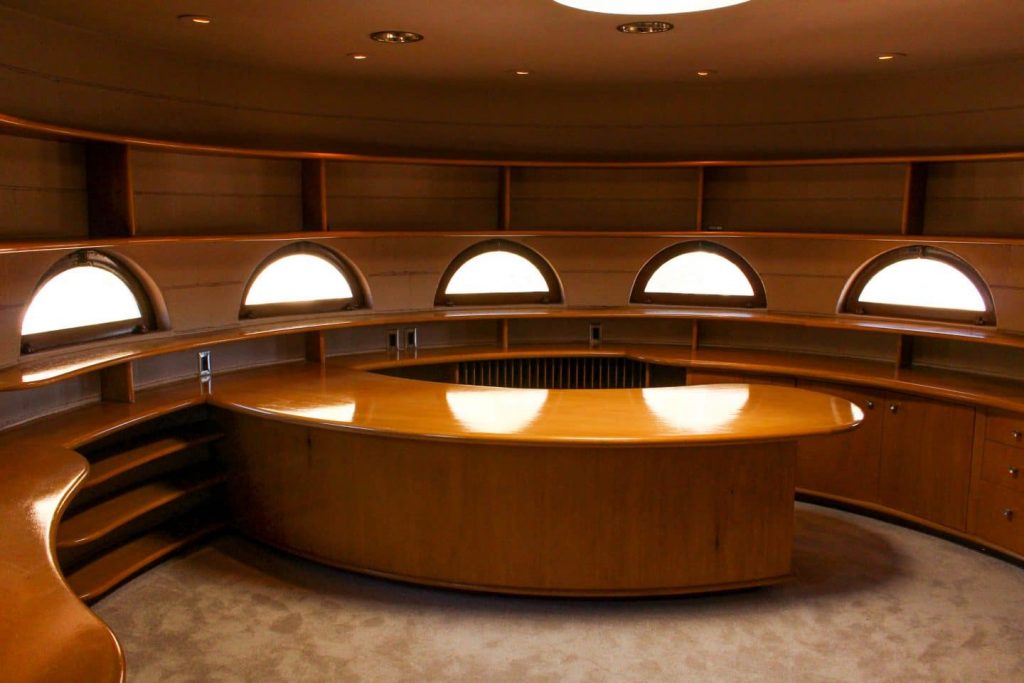 Isidore H. Heller House  |  Chicago, IL  |  $2.2 million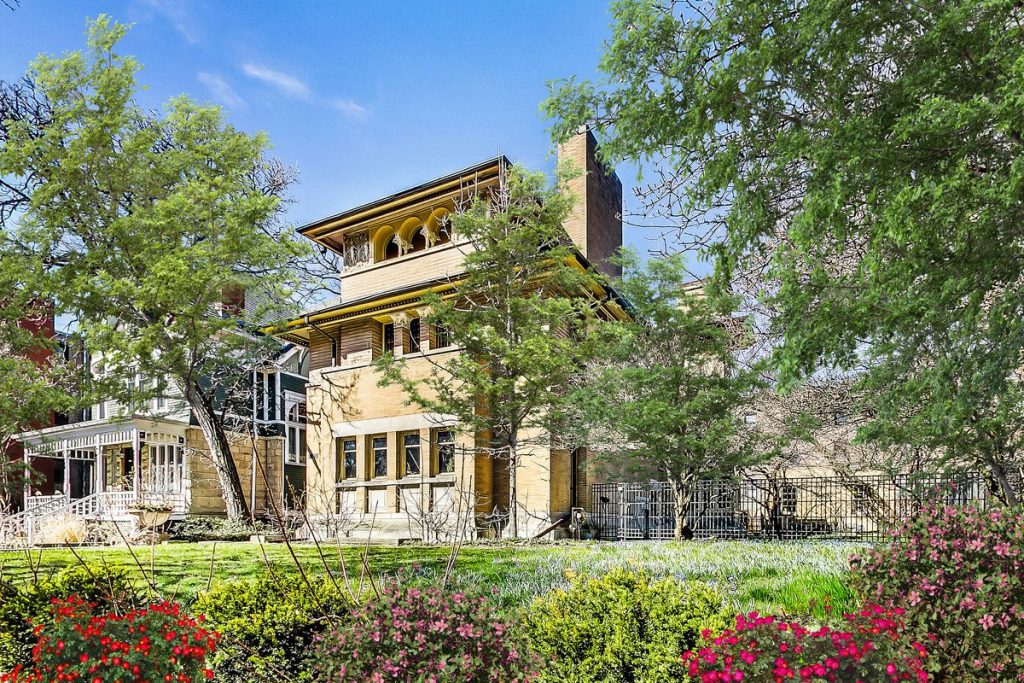 With seven bedrooms, three full and two half bathrooms, the Heller House in Chicago's Hyde Park was designed in 1896. The home also features two-story art-glass windows allowing natural sunlight to flow easily into any of its 16 rooms. In 1909, Wright updated the structure including an elevator that stops at every floor. The home blends several architectural styles including the geometric shapes of Prairie Style. At 6,100 sq. feet and three stories, this home even includes an in-law apartment.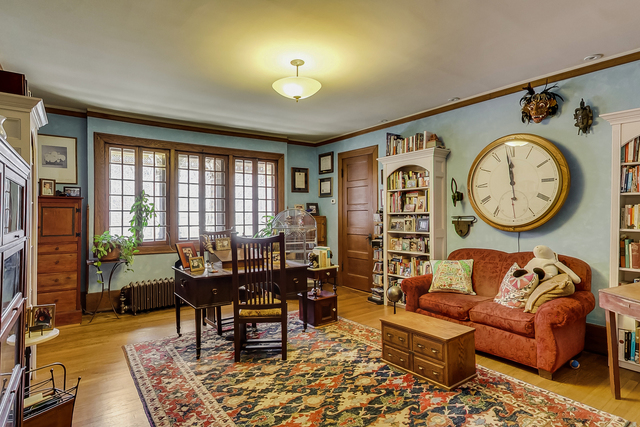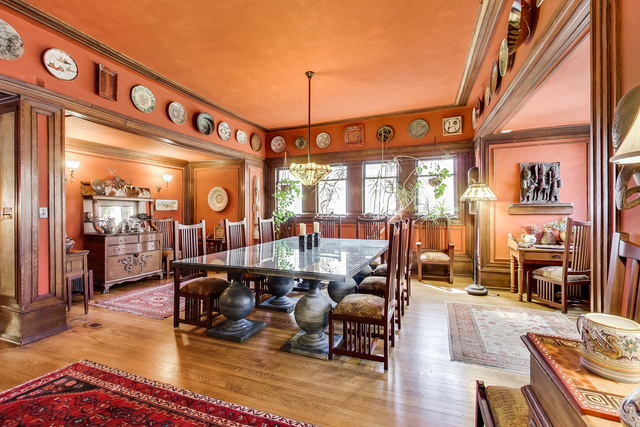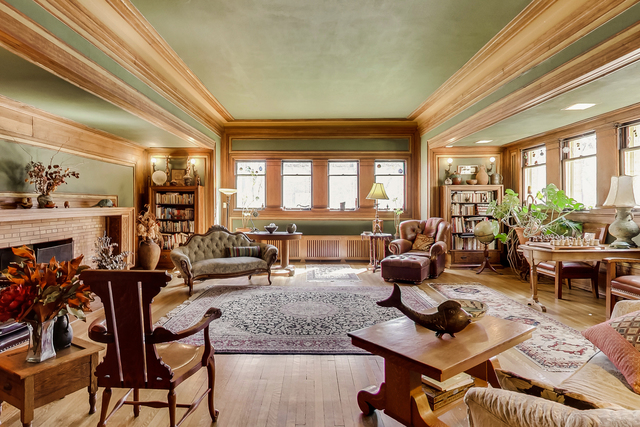 The Stuart Richardson House  |  Glen Ridge, NJ  |  $1.2 million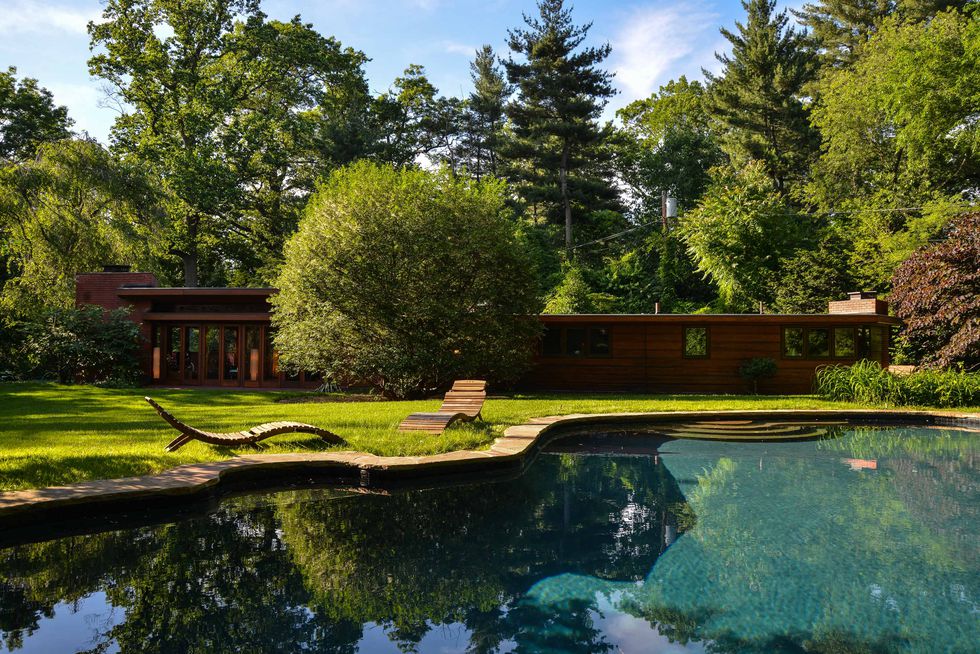 Designed in 1941 and built in 1951, the Stuart Richardson House in Glen Ridge, NJ, is one of only a few that were designed using a hexagonal module. All angles in the house are either 60 or 120 degrees, with only two right angles in the entire building. The 3-bedroom, two bath Usonian Style home is 1,800 square foot of cypress wood, brick, and glass. With floor-to-ceiling windows and a massive kitchen skylight, the natural light brightens the entire structure, streaking sunlight throughout the indoor atrium, home office and hallways of this magnificently designed home. As a gesture to Richardson's affinity for music, Wright nicknamed the house, "Scherzo" with the home patterned suggestive of a musical notation.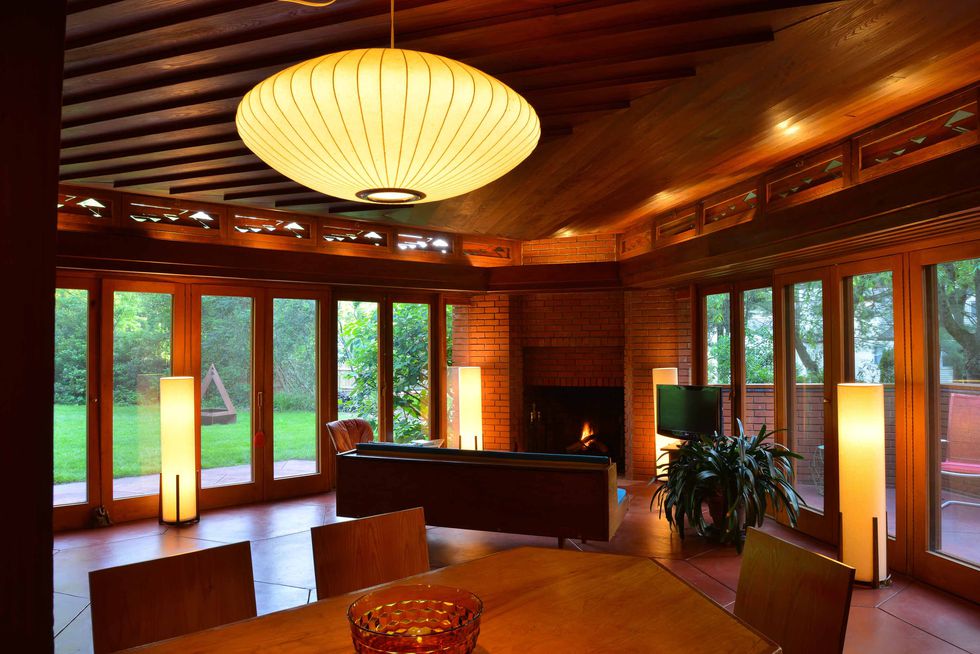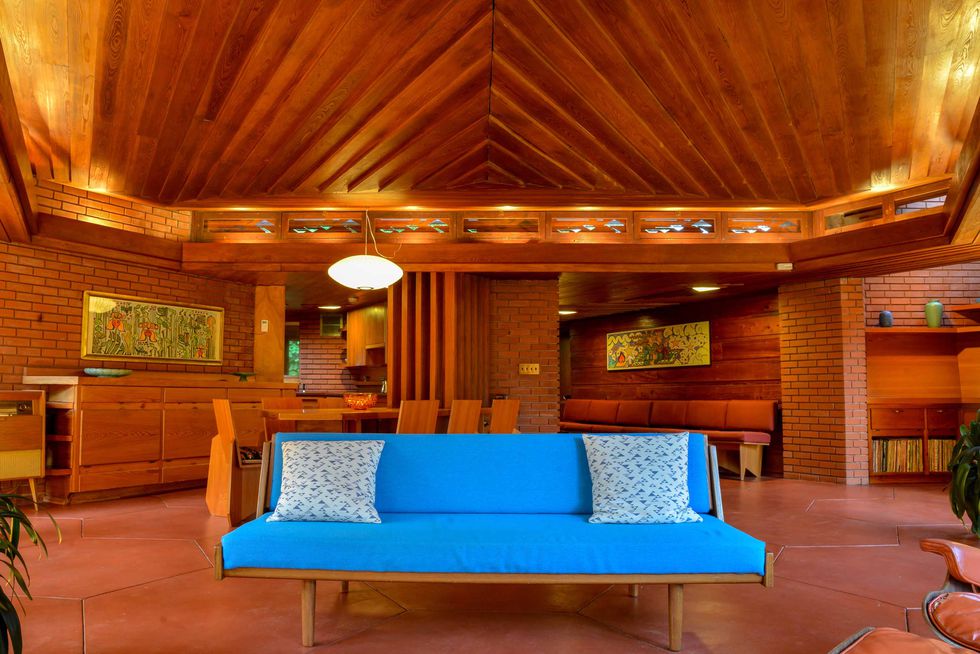 Frank Lloyd Wright redesigned the architectural roadmap and revolutionized the industry. His creations combined nature and life itself. In that order, Wright once thoughtfully said, "A building should appear to grow easily from its site and be shaped to harmonize with its surroundings if nature is manifest there." These homes all exemplify his genius and his love to craft within nature.